Beko All-Seal Roof Sealant 300 ml transparent Elastic Joint Sealant
Product number:
BEK-23330001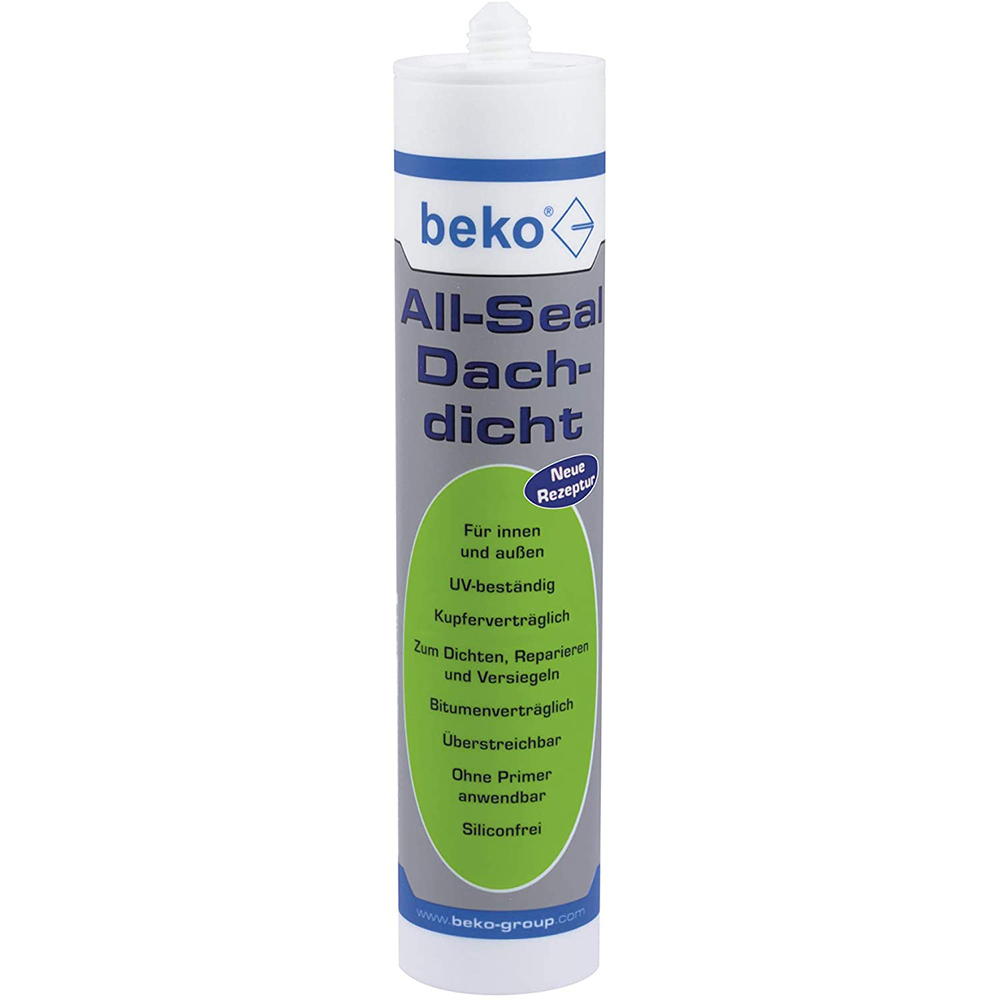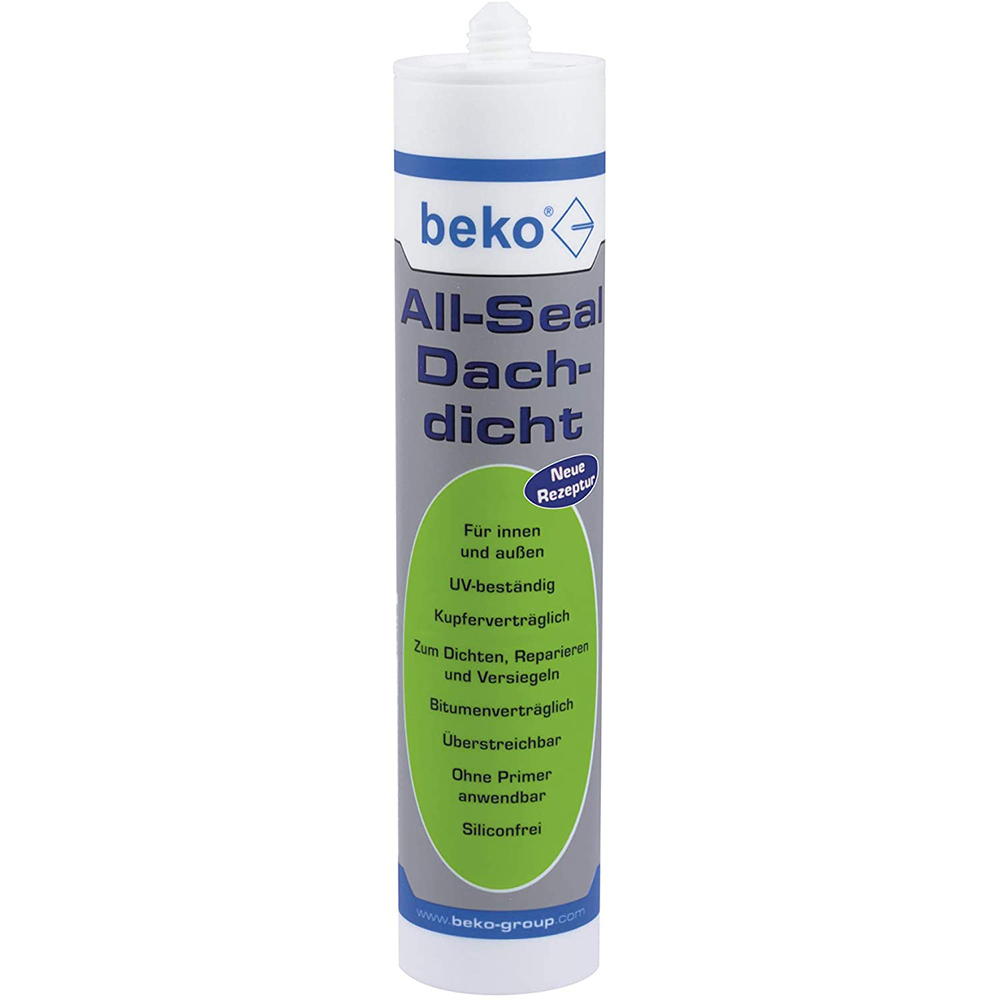 €8.66*
Content:
300 Milliliter
(€28.87* / 1000 Milliliter)
Product number:
BEK-23330001
Beko All-Seal Roof Sealant (mpn 233 300 01) is an elastic joint sealant. It is easy to dose, optimally smoothable and easy to process. The sealant can be used universally in almost all areas and adheres to a wide range of substrates without primer. All-Seal Roof Sealant is suitable for a wide range of applications. The technical data can be found in the data sheet in the "Downloads" section.
Areas of application
For sealing and repair
Roof waterproofing
Repairs on damp substrates
Repairs on slightly oily substrates
Properties
Elastic joint sealant
Crystal car - Highly transparent
High adhesion
Permanently soft elastic
Mildew repellent
UV-stable
Bitumen & copper compatible
Paintable
Applicable inside & outside
Application areas
Assembly plants
Glazieries
Roofing companies
Wood construction
Construction
Sanitary trade
Processing
To achieve maximum adhesion, a dust-free and structurally sound substrate is required. beko All-Seal Roof Seal adheres to many substrates without primer, even to wet and slightly oily surfaces. However, an adhesion test is generally recommended, and the use of a primer is necessary for extreme surfaces. For optimum joint dimensioning, observe IVD Leaflet No. 27, Section 8.1. Beko backfill material should be used to prevent three-sided adhesion. Joints can be smoothed with beko smoothing agent and joint filler set. beko All-Seal Roof Seal can be painted over with most paints; preliminary tests required.
Scope of delivery:
1x Beko All-Seal Roof Sealant 300ml cartridge