Offgridtec® etfe-al 160w 12v semi flexible solar panel
Product number:
3-01-012500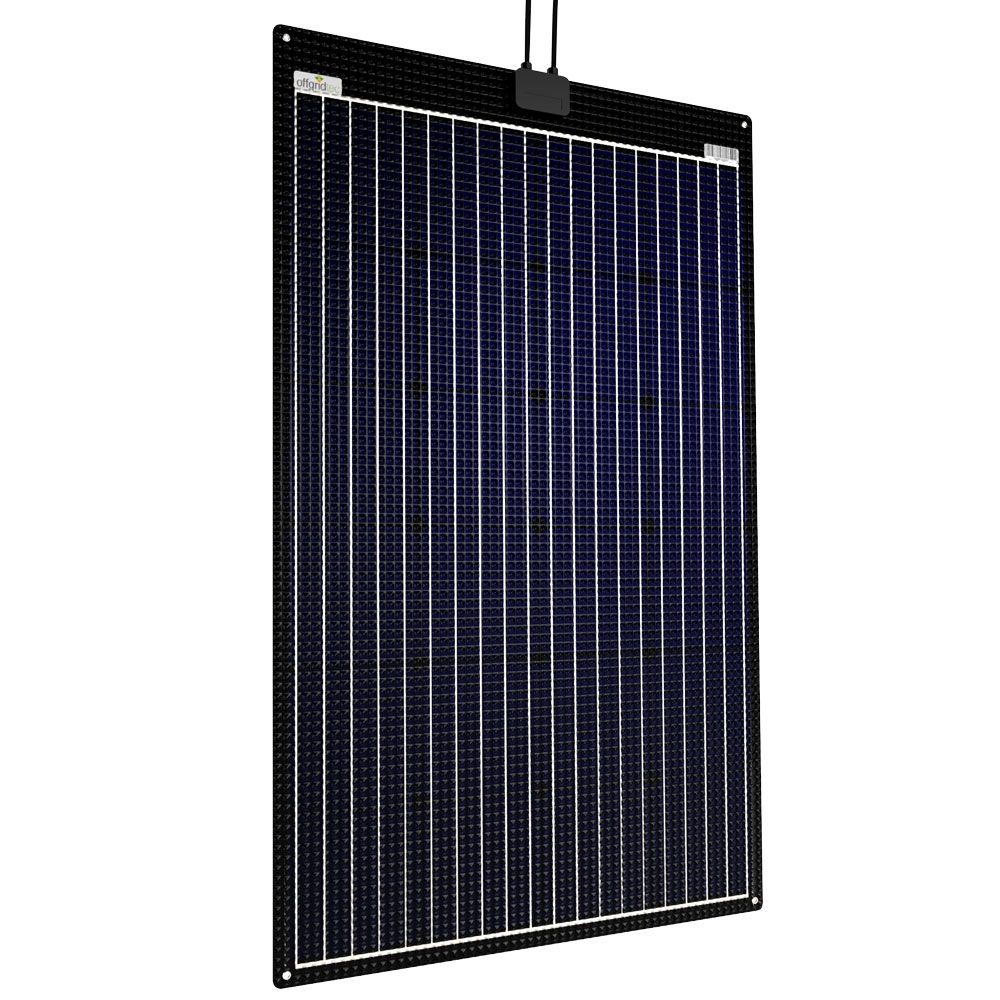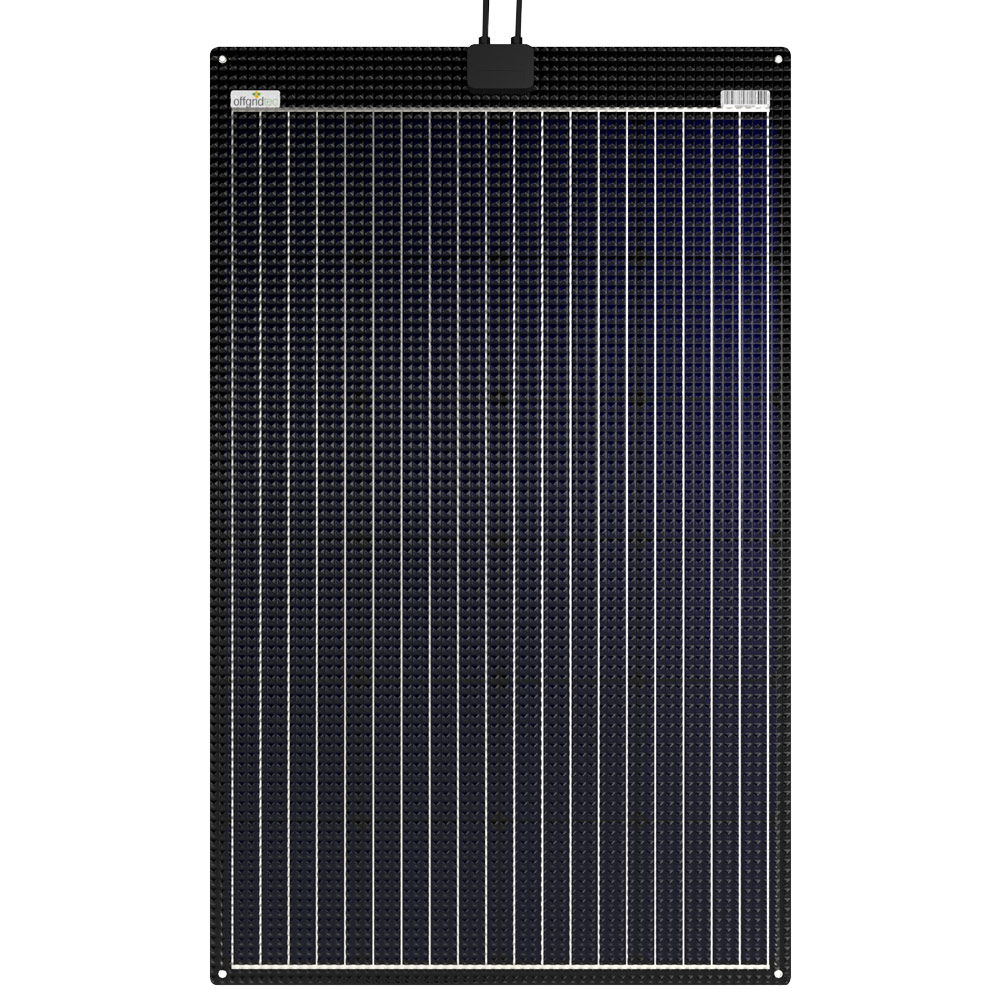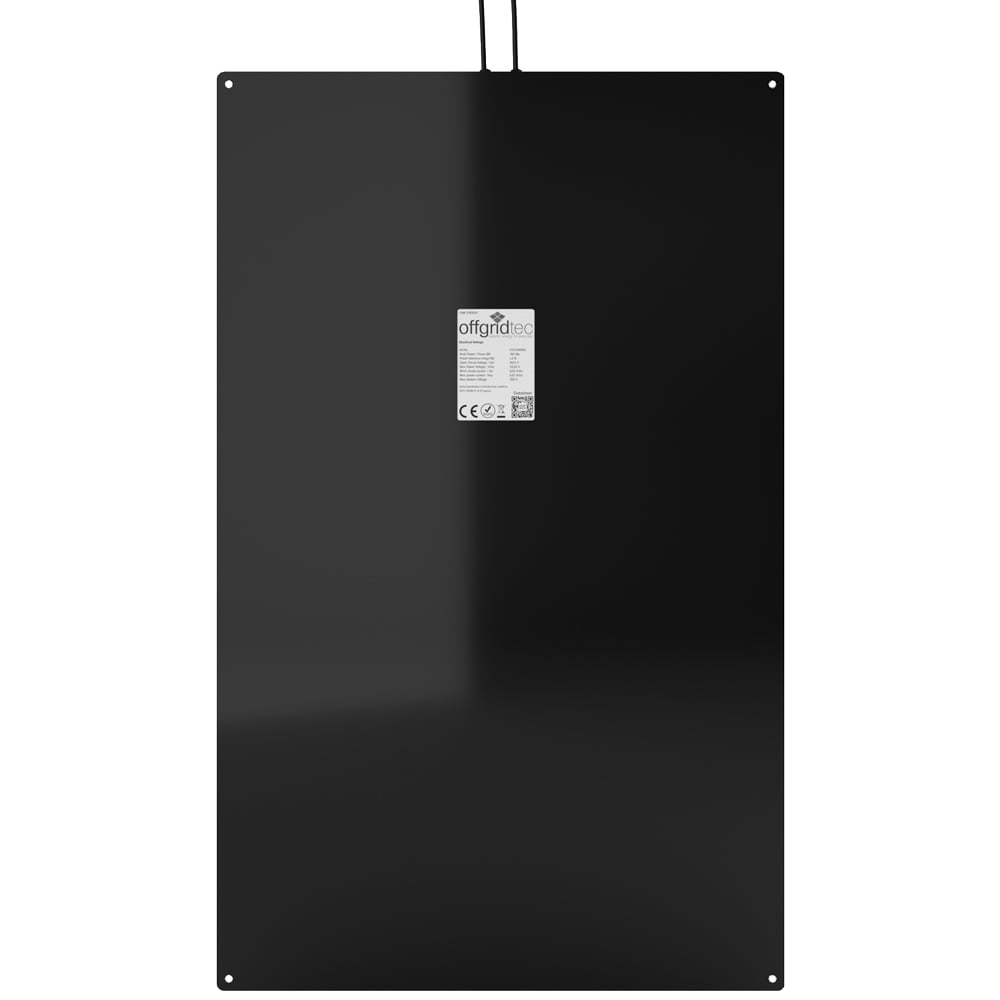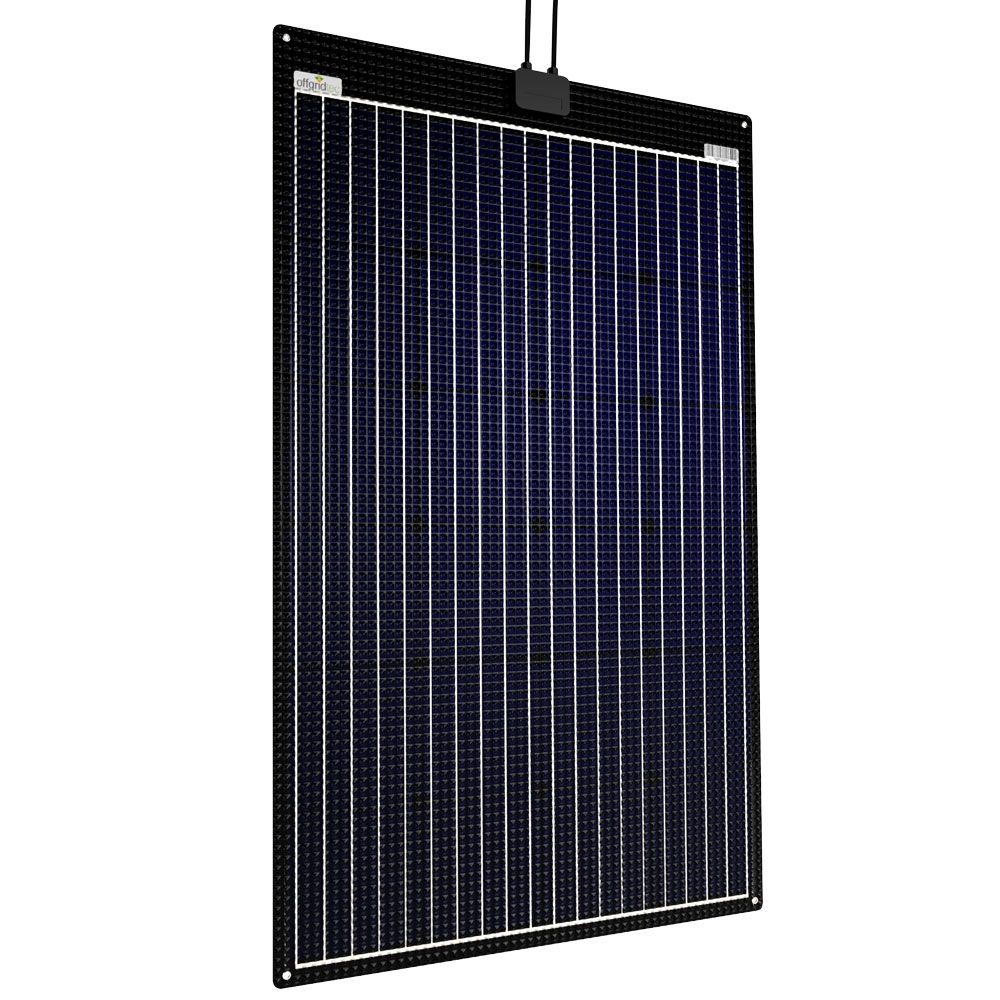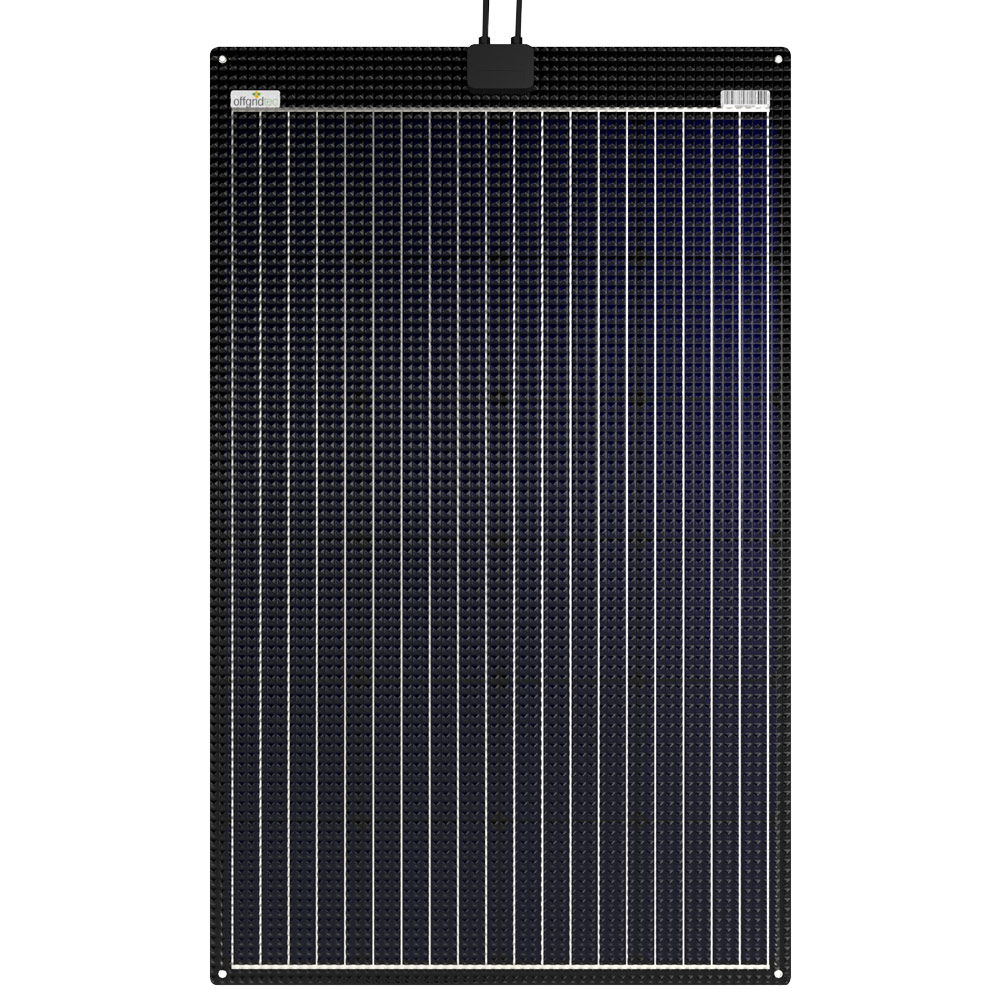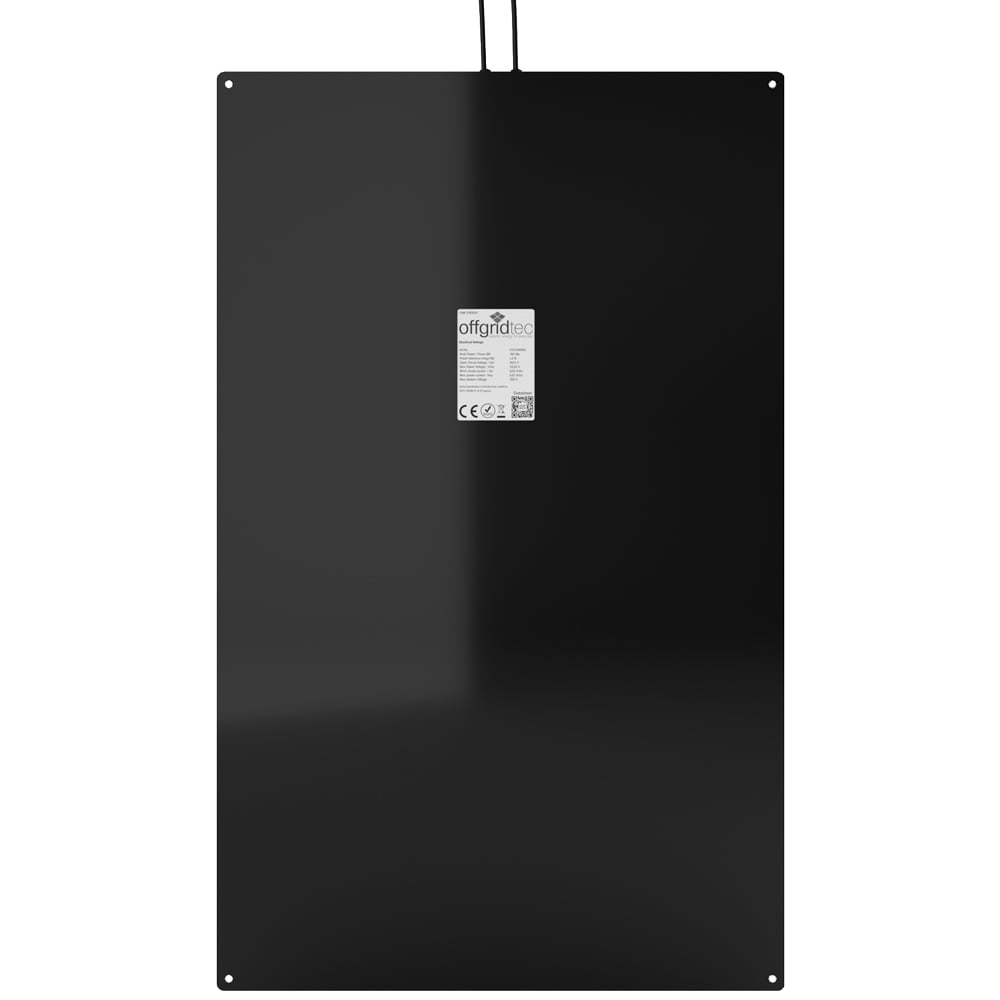 The 160 watt etfe-alu semi-flexible solar panel from Offgridtec (3-01-012500) is based on a new, groundbreaking material composition (aluminum-etfe) and is equipped with highly effective mono-cells. The output voltage is 12vdc which makes it very interesting for a wide range of application scenarios. It is also walkable and much more slip resistant than its predecessors making it the perfect choice for marine and mobile applications. The power is supplied by state-of-the-art solar cells, which, thanks to the latest technology, have a remarkable cell efficiency and also stand out from the crowd due to low power degradation values.
Unique selling points of the etfe alu series from Offgridtec
On the front side of the module, 2 superimposed etfe layers ensure solid protection of the inner cells and a high light yield for many years. Thanks to a new structure of the outermost layer, the slip inhibition has been significantly improved and the module can be walked on without any problems.
Long-term higher yields due to better light transmission and significantly less clouding of the transparent etfe front layers compared to conventional solar modules with different front coatings. In addition, the solid etfe front provides strong protection against hail and makes the module absolutely resistant to salt water.
Current management is handled by 5 busbars, ensuring solid throughput without heat loss even at high currents.
Due to the integrated alu-backsheet, the occurrence of cell cracks due to incorrect handling or mounting is almost impossible.
The etfe-Alu series is equipped with state-of-the-art mono-cells, which offer a high cell efficiency of <22 percent. The final production of the modules is carried out using state-of-the-art manufacturing processes.
Technical features of the etfe-alu
Power (Pmax): 160 Wp
Voltage (Vmp): 19,8 V
max. current (Imp): 8,08 A
Open-circuit voltage: 23.3 V
Short circuit current (Isc): 8,73 A
max. system voltage: 200 V
Dimensions: 1260 x 680 x 4 m
Weight: 6.3 Kg
Material composition: aluminum, etfe
walkable: Yes
Bendable: max. 10° (L)
Scope of delivery:
1x Offgridtec 3-01-012500 etfe-alu 160w 12v semi flexible solar panel alu backsheet
Dimensions:
1260 x 680 x 4 mm
Generator output wp:
160 Wp
Max. System voltage:
200 V/DC
Module voltage (VMP):
19,8 V
Open circuit voltage (VOC):
23,3 V
Short circuit current (ISC):
8,73 A
Solar module - Format drill holes:
Ring eyelets diameter 7mm
Solar module - bendability:
max. 10 degrees
Solar module - cable length:
0,8 m
Solar module - cell interconnection:
4 x 18
Solar module - cell type:
monocrystalline solar cells
Solar module - junction box:
PV-JB006
Solar module - junction box (IP):
IP65
Solar module - number of cells:
72
Solar module - plug type:
MC4
Solar module - size connection cable:
4mm
Temperature coefficiency:
0,45%/°C
max. current (IMP):
8,08 A

Sind bei diesem Modul Bypass-Dioden eingebaut, oder fällt bei einer Abschattung das komplette Modul aus?
Ja, es sind Bypass-Dioden verbaut.
Auf meinen Fahrzeugdach sind Sicken vorhanden. Wie kann ich die ETFE-AL Serie am besten fixieren?
Die ETFE-AL Serie eignet sich hervorragend für einen solchen Anwendungsfall. Durch die verstärkte Trägerplatte können Sie das Modul auf den Erhöhungen verkleben und die Hohlräume der Sicken bleiben frei, was eine zusätzliche Hinterlüftung bietet. Generell ist für die ETFE-AL Serie keine vollflächige Verklebung notwendig.