Victron LiFePO4 12,8/160 Smart Batterie 12,8V 160Ah 2048Wh
Product number:
2-67-010195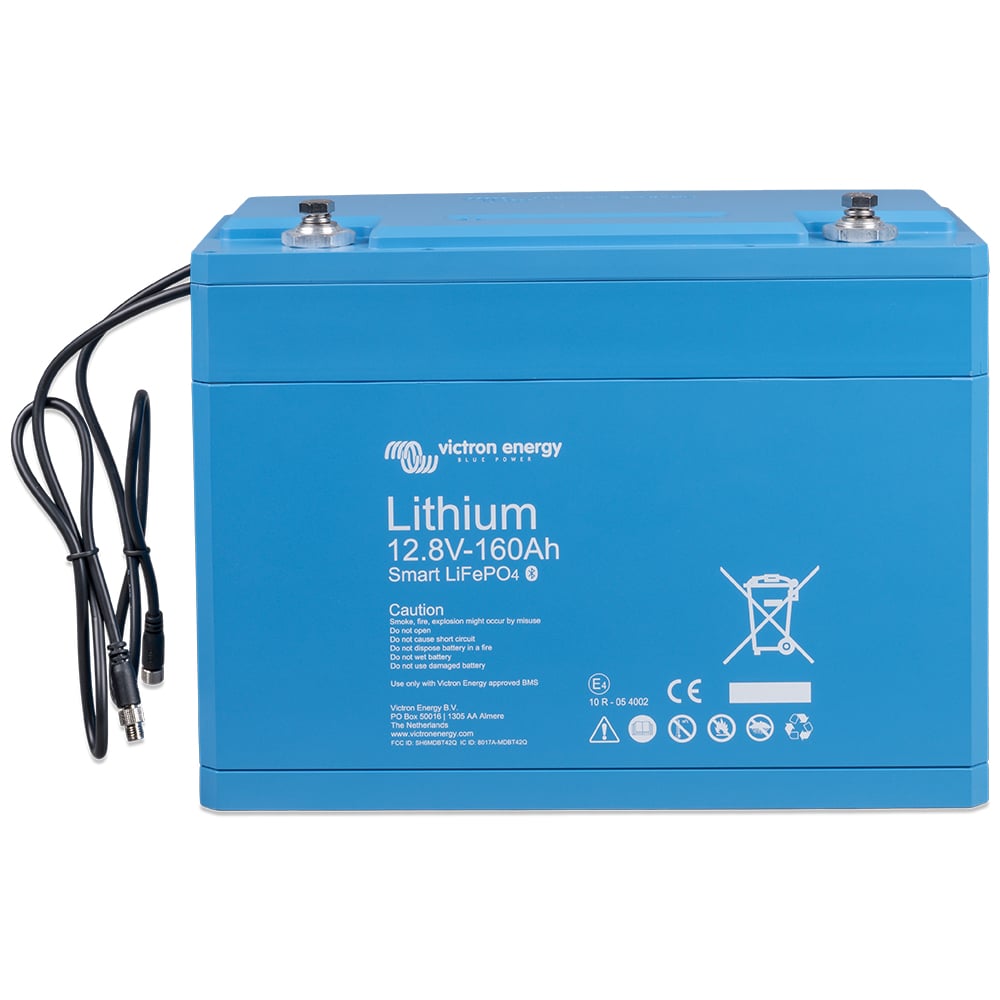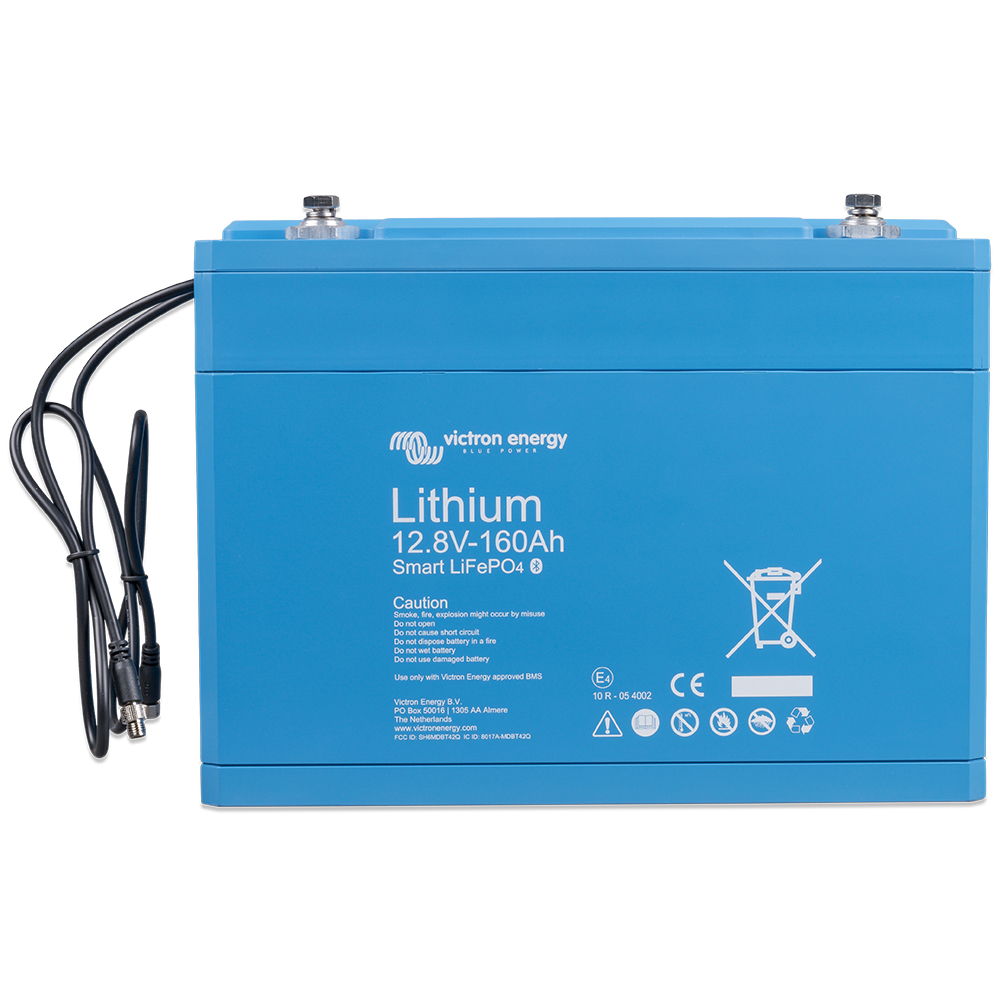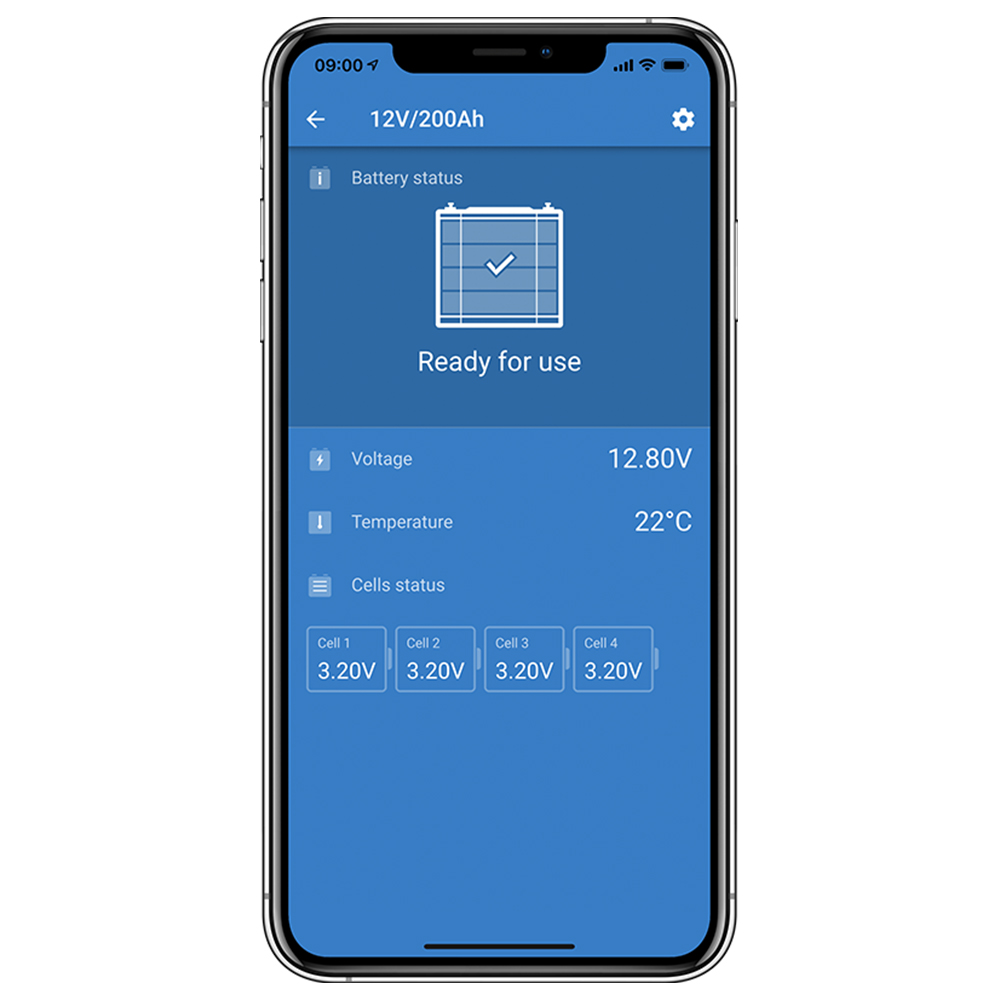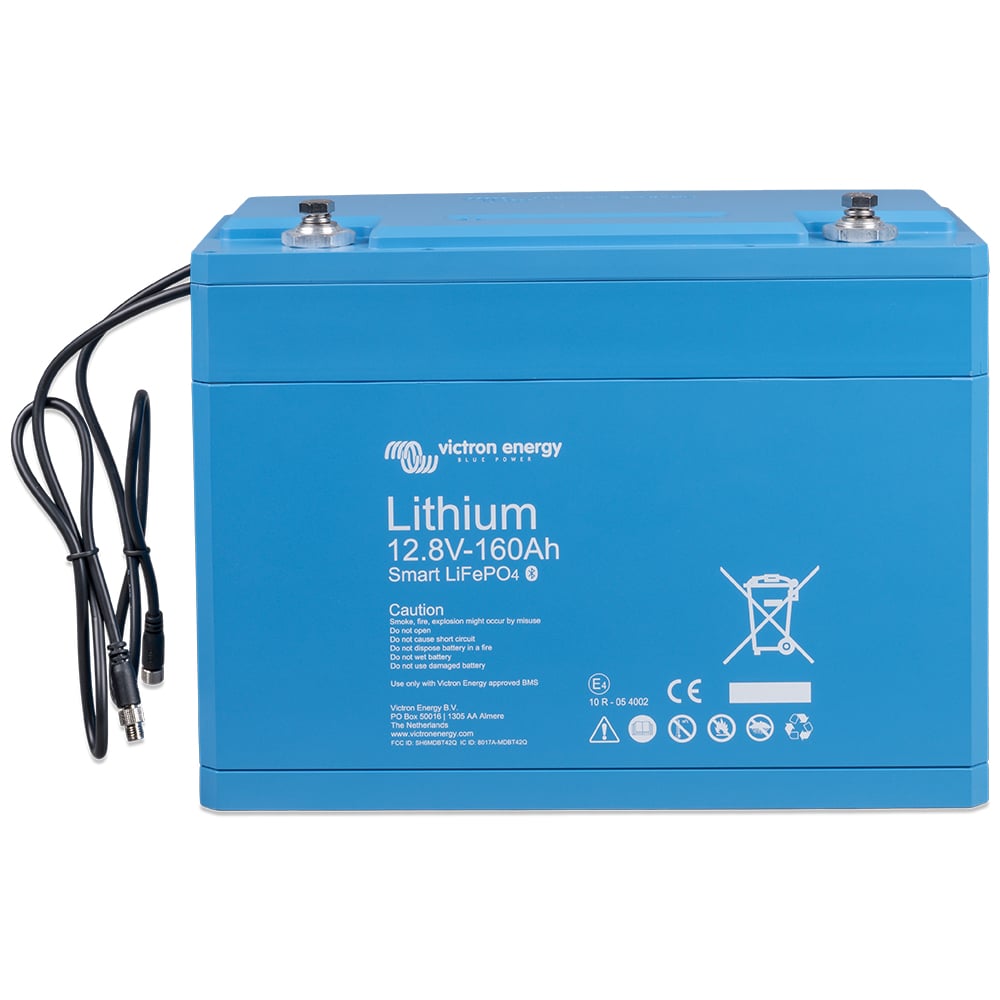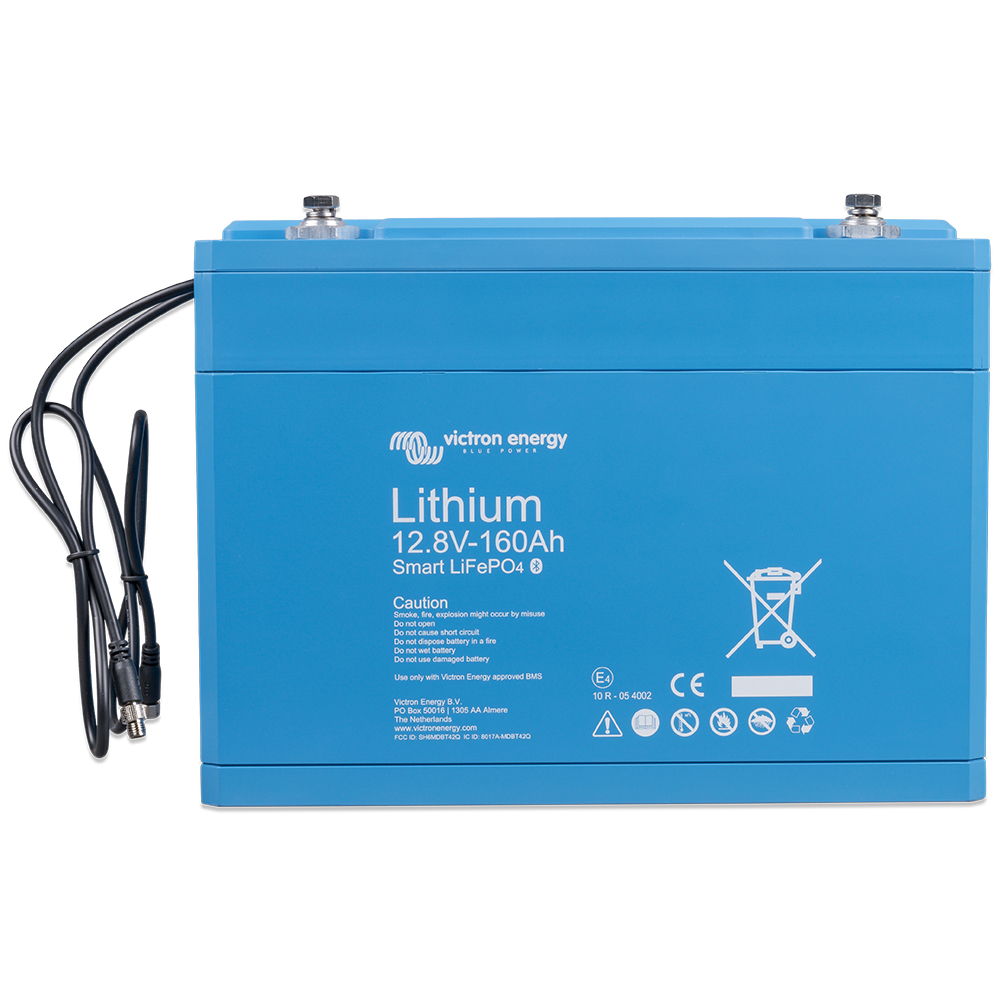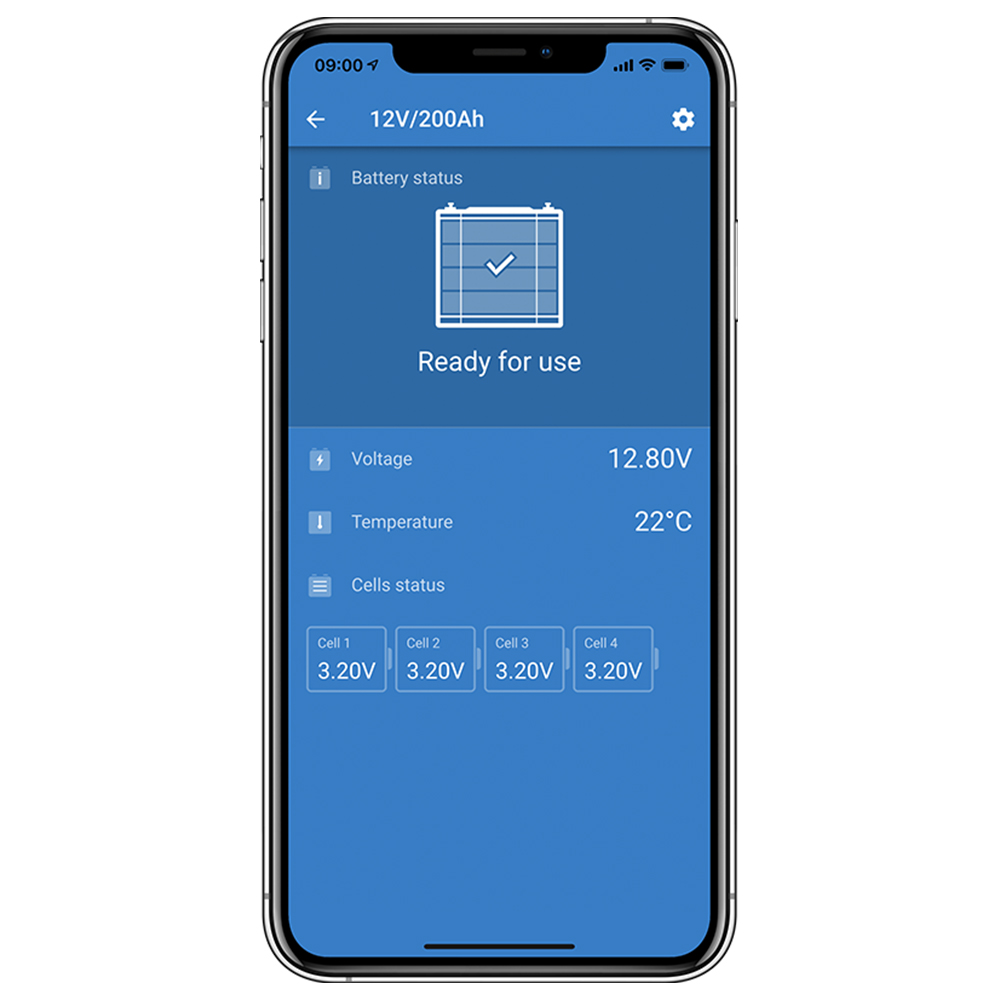 Product number:
2-67-010195
The lfp-bms 12.8v 160Ah (mpn bat512116610) from Victron Energy is a LiFePO4 battery of the latest generation. When fully charged, lfp 12.8/160 stores a whopping 1152Wh of power with a very low self-discharge rate and superior cycle life. The lfp battery family from Victron already features integrated cell balancing and a bms (battery management system) interface.
important technical data of the lfp bms 12.8v 160Ah:
Rated voltage: 12.8v
Victron Part number: bat512116610
Rated energy at 25°c*: 2048Wh
Rated capacity at 25°C/0°C/-25°C: 160Ah / 130Ah / 80Ah
Number of cycles at 80%/70%/50% depth of discharge: 2500 / 3000 / 5000 cycles
recommended continuous discharge current: <=160A
maximum continuous discharge current: 400a
Weight: 20kg
Connection terminal: M8
For more technical data, please refer to the official datasheet and below in the "technical data" section.
Efficient and economical: the lfp-bms 12.8v 160Ah
Although Victrons lfp-batteries are expensive compared to AGM batteries or GEL batteries, the higher purchase cost will more than pay off in most cases. With a service life of up to 5000 cycles, they exceed the maximum service life of even the best lead-acid batteries many times over. In addition, the lfp 12.8/160 scores 70% in terms of space savings and weight savings. The energy efficiency of 92% is also significantly higher than the 80% of lead-acid batteries, which can be essential for off-grid systems, especially for off-grid solar and/or wind power plants.
Multi-talented: infinitely flexible with lithium technology from Victron Energy
lfp lithium batteries from Victron can be integrated into almost all common applications. In the mobile sector, this technology has played an important role for quite some time. But thanks to the fact that these batteries are much easier to charge than conventional lead-acid batteries and that irregular charging cannot harm them, they are also making their way into land applications and can now be found in almost all system classes.
Parallel and series connection up to max. 3000ah at 48v
Thanks to the integrated cell balancing and cell monitoring function, you can easily connect up to 10 batteries of this type in parallel and up to 4 blocks of 10 in series, resulting in a maximum of 3000 Ah at 48 V - this corresponds to a maximum storable nominal energy of around 154,000 Wh
5 models available in total
The lfp-bms family consists of a total of 5 models. In addition to the lfp 12.8/160, there are the following other power classes:
12.8v 60Ah LiFePO4 768Wh
12.8v 90Ah LiFePO4 1152Wh
12,8v 200Ah LiFePO4 2560Wh
12.8v 300Ah LiFePO4 3840Wh
IMPORTANT NOTICE: The use of an additional bms is mandatory to interrupt or shut down the load when the voltage of a battery cell drops below 2.5v or to stop charging when the voltage of a battery cell rises above 4.2v and to shut down the system when the temperature of the cell exceeds 50°c.
For this you have the choice between the bms 12/200 and the ve.bus bms - For further details of the devices, please refer to the respective article descriptions.
Due to the classification as dangerous goods, this product will be shipped by freight forwarding!
Scope of delivery:
1x LiFePO4 battery lfp-CB 12.8/160, Victron Energy bat512116610
1x instruction manual
more resources about lithium batteries:
Victron LiFePO4 Batterien - All product families from the LiFePO4 battery category by ve
Category Lithium Batteries - Total program with all available batteries from this range