8m 2x2,5mm XLS-R T Connection Cable 10W 20W 30W - module to charge controller
Product number:
4-01-007930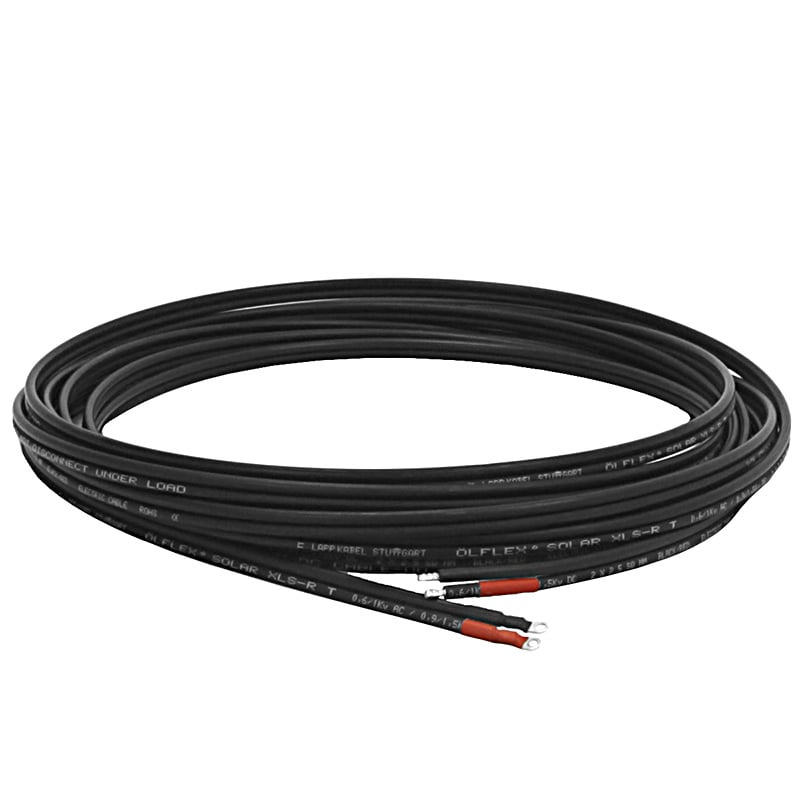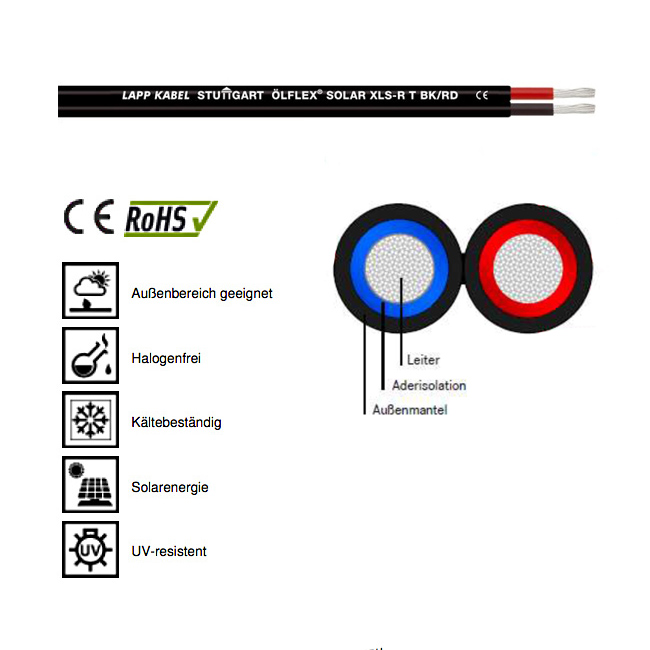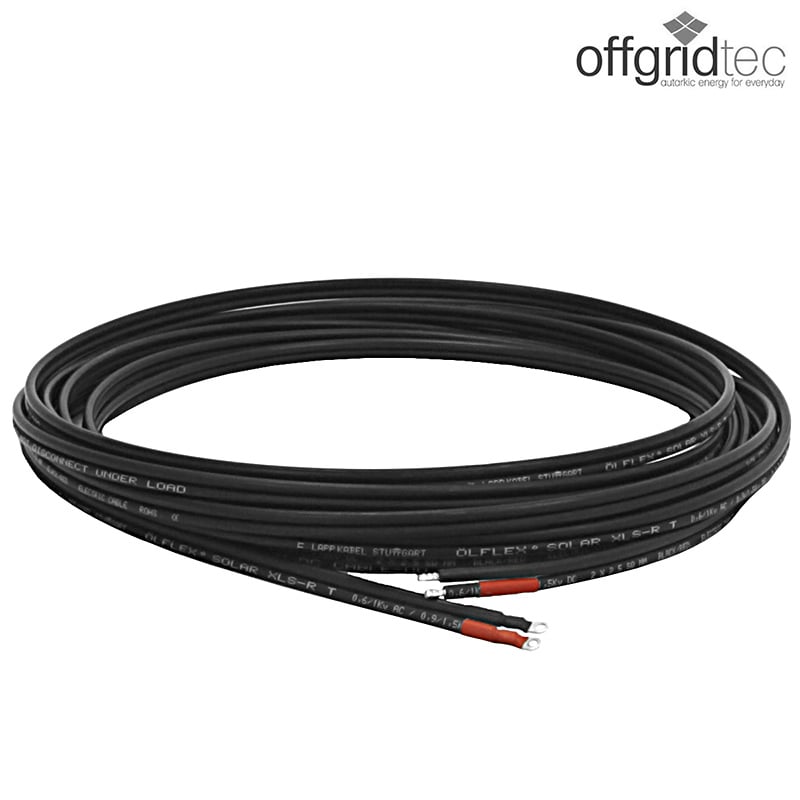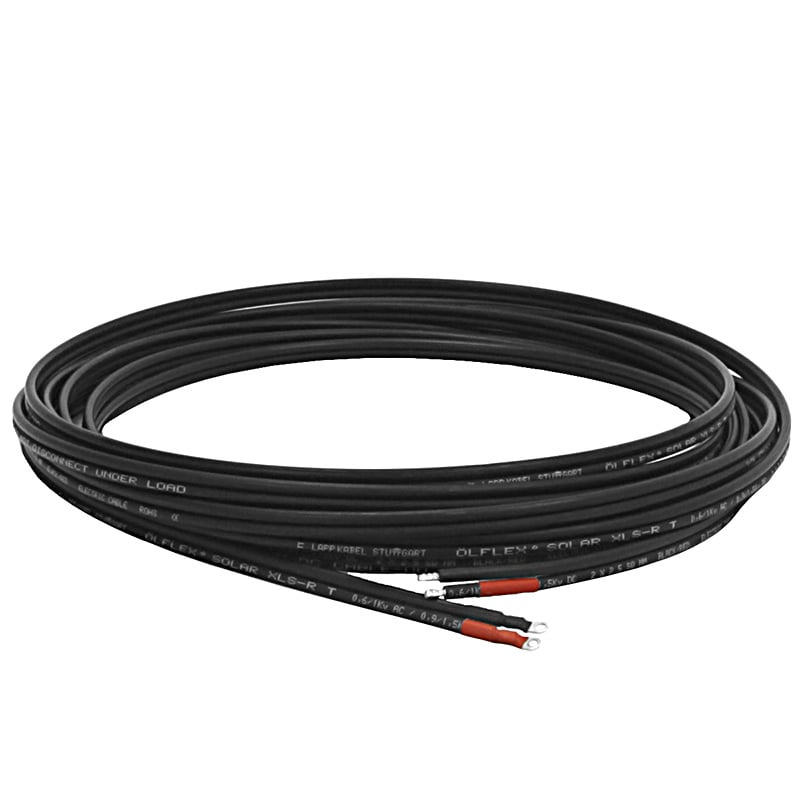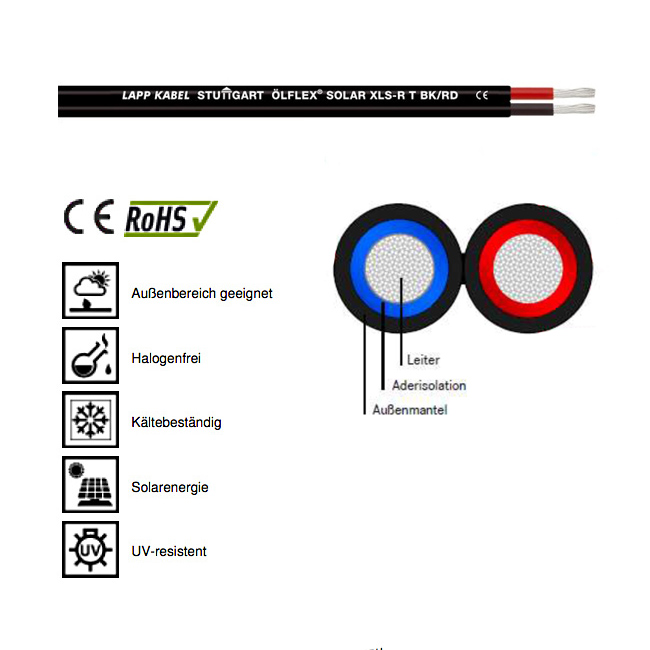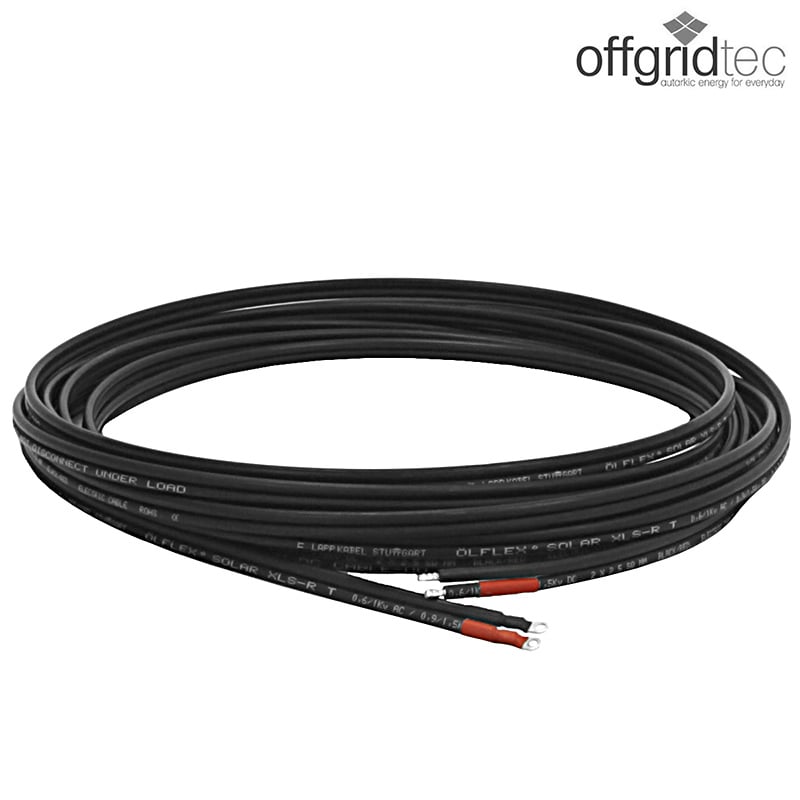 €23.37*
Content:
8 Meter
(€2.92* / 1 Meter)
€19.64*
Content:
8 Meter
(€2.92* / 1 Meter)
Product number:
4-01-007930
The Offgridtec Connection Cable Pro 8m 2x2.5mm Ölflex Solar XLS-R Twin Cable for small modules is equipped with 2.5x10mm ferrules on the charge controller side and 2.5mm R3.5 ring cable shoes on the module side.
These cables are designed especially for a direct connection to the module terminal and compatible with our small 10-30W modules. The are also suitable for modules of other brands with 3.5M - 3M terminals, of course.
Instantly ready to setup this cable saves a lot of effort during installation. This cable is made out of ÖLFLEX© SOLAR XLS-R T 2x5mm - an irradiated high-end cable made in Germany. The optimized design makes this cable slim, light and resistant. If needed this cable can be separated into to conductors without any special tools, yet the connection between them is extremely robust.
Details:
weather-/UV-resistant according to HD 605/A1
ozone-resistant according to EN50396
halogen-free and flame-retardant
good abrasion-characteristics
XLS-R T=X-Linked Standard-Reduced Twin - reliable irradiated quality
Standards:
This cable is also available as TÜV-PV1-F-certified version on demand.
Application:
Ideal for stand-alone solar systems, on-roof-systems, solar-fields, mobile or built-in systems.
Purpose:
Easy to split into two separate cables
The outer diameter allows space- and weight-saving laying
Resistant against mechanical influences
Reduces flame spreading and development of toxic smoke gas in case of a fire
Meter marks show the exact amount of the used cable during installation
Structure:
Fine-wired tinned copper conductor
Wire isolation made of irradiated copolymer
Coating made of irradiated copolymer
Coating color black
Conductors connected but separable
Technical data:
Conductor ident code: black/red-blue/red
Classification: ETIM 5.0
Class-ID: EC001578 ETIM 5.0
Class-Description: flexible conductor
Cable structure: fine-wire according to VDE 0295, class 5 / IEC 60228 class 5
Min. bending radius: fixed installation 4x outer diameter
Nominal voltage: AC U0/U: 600/1000V DC U0/U: 900/1500V
Max. permitted system voltage: DC 1.8kV (conductor-conductor, non-grounded system)
Testing voltage: AC 6500V
Temperature range: 40°C to +100°C max. cable temperature