ac extension cable 5m with Betteri bc01 female to Wieland rst20i3s angled
Product number:
8-01-013515_001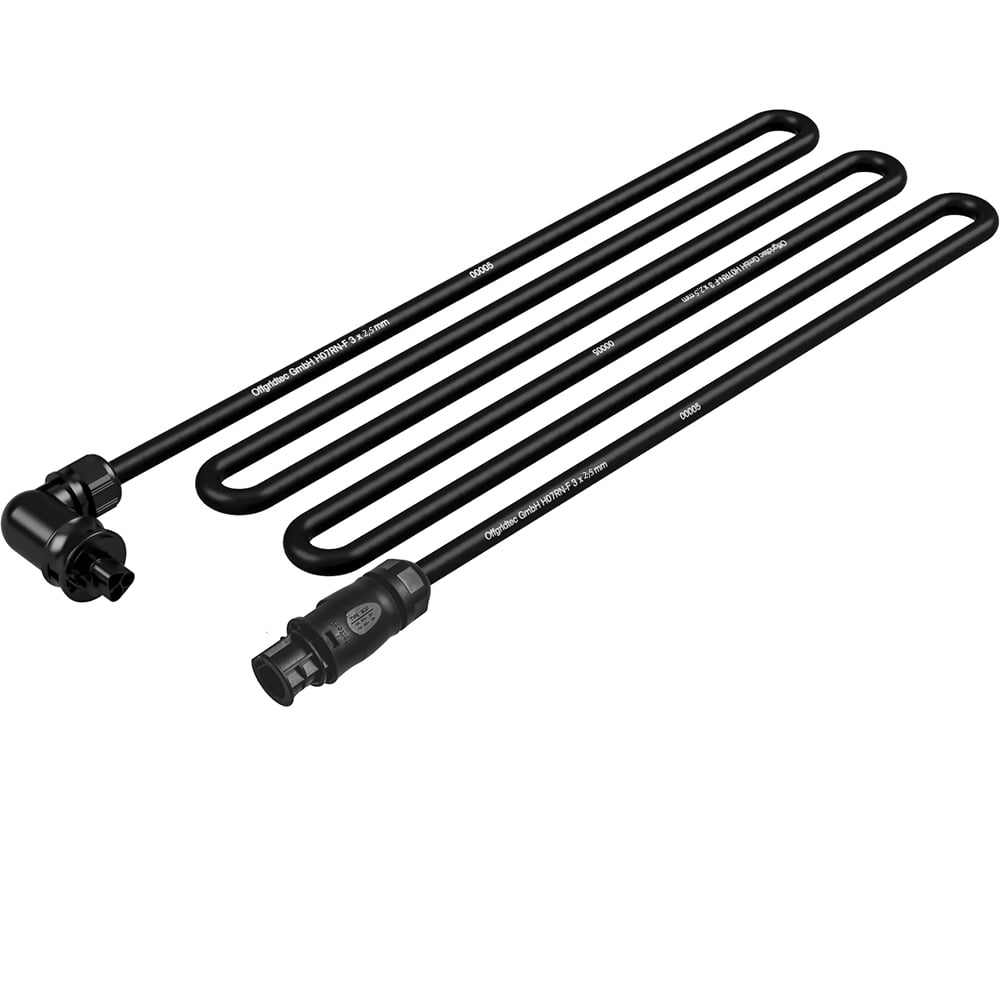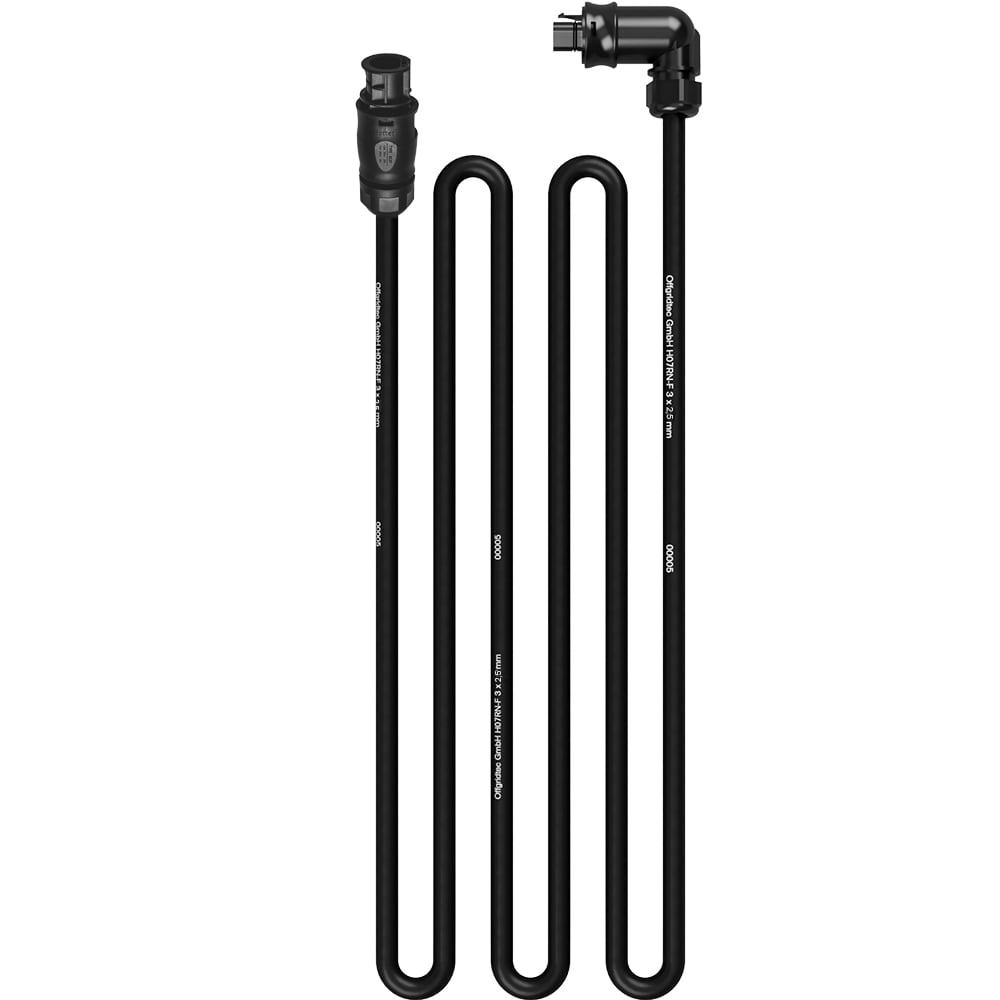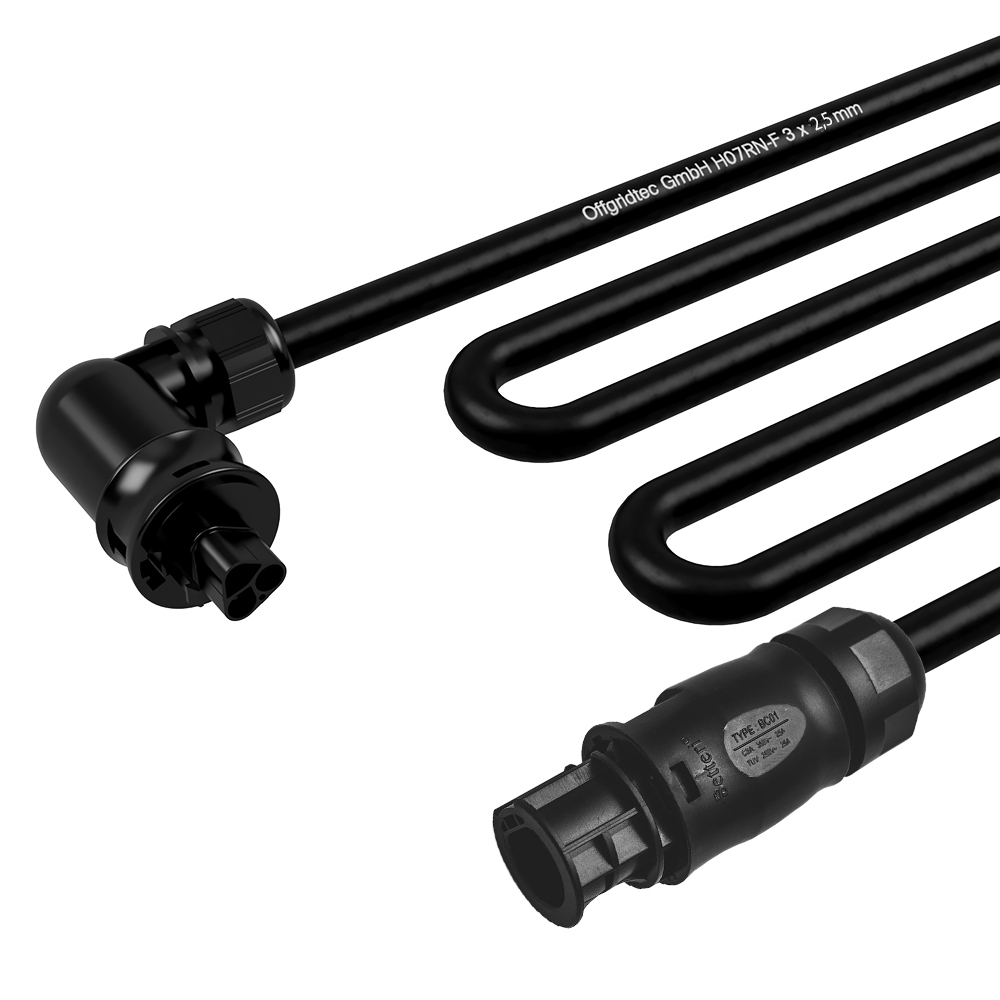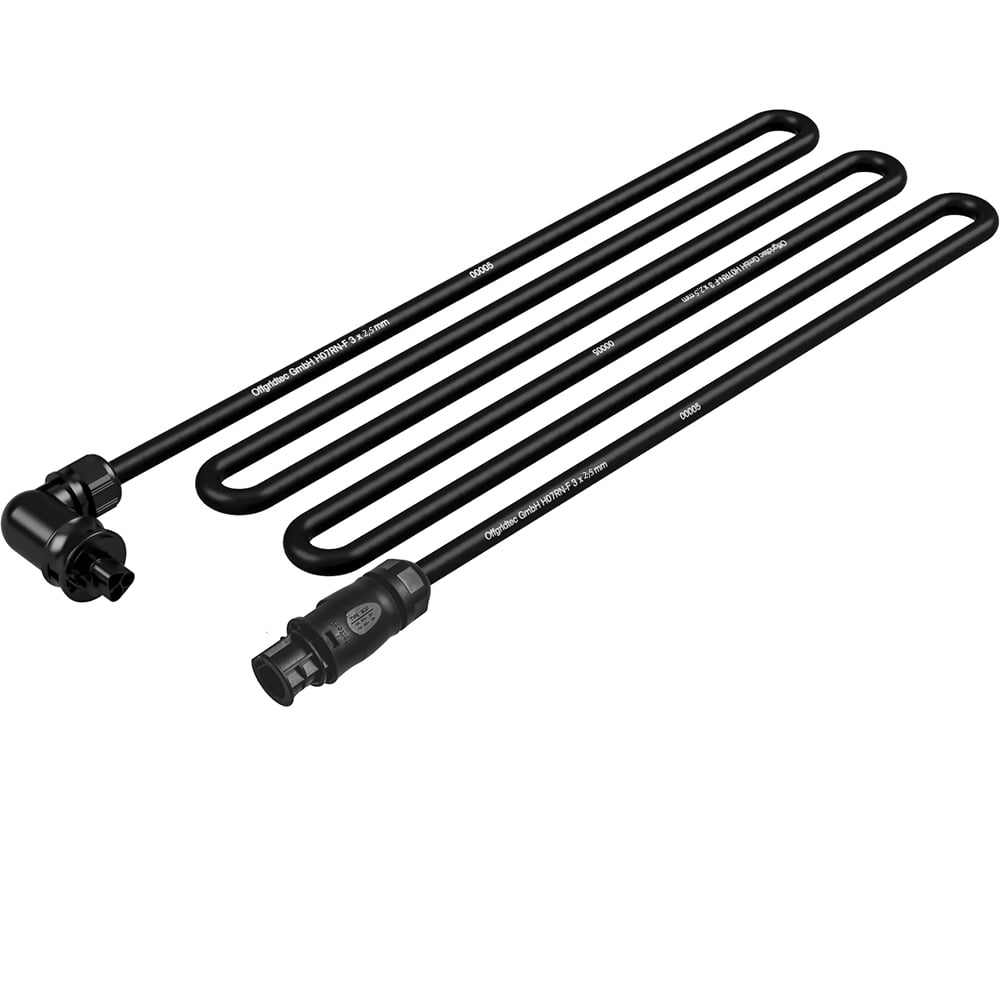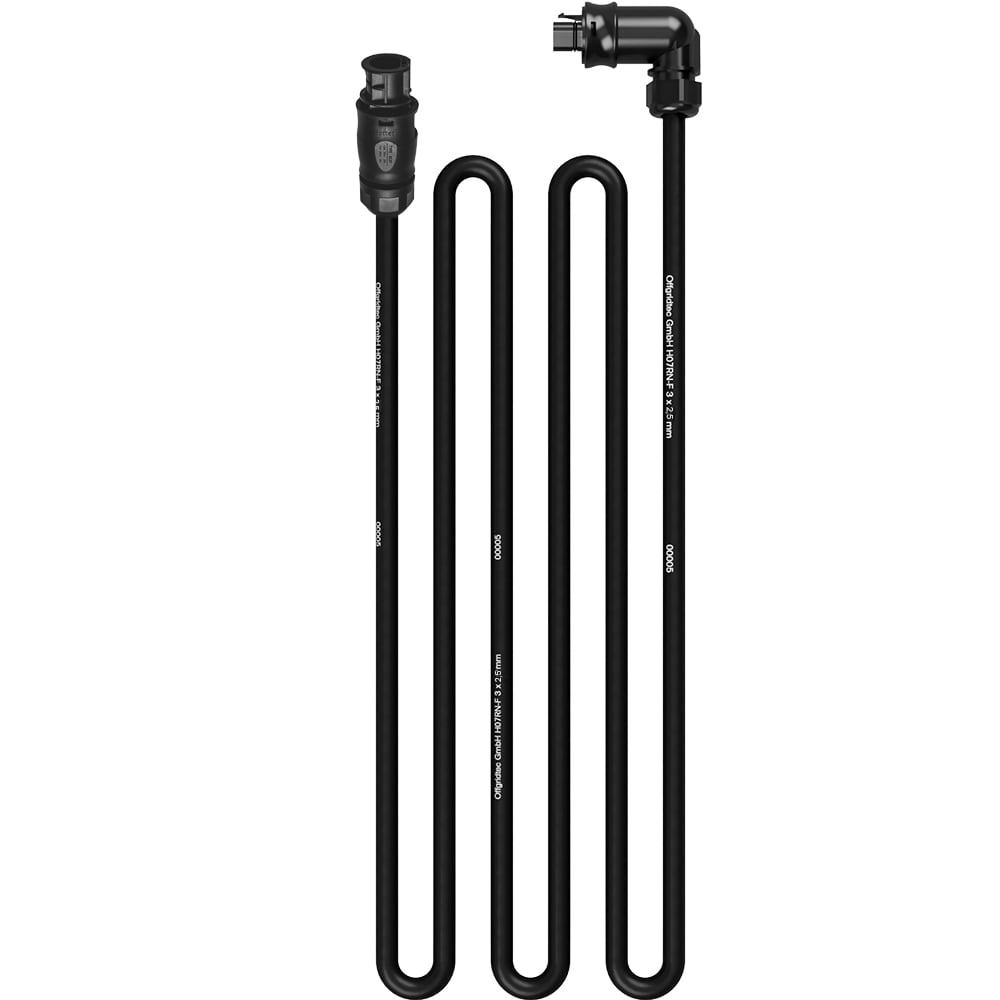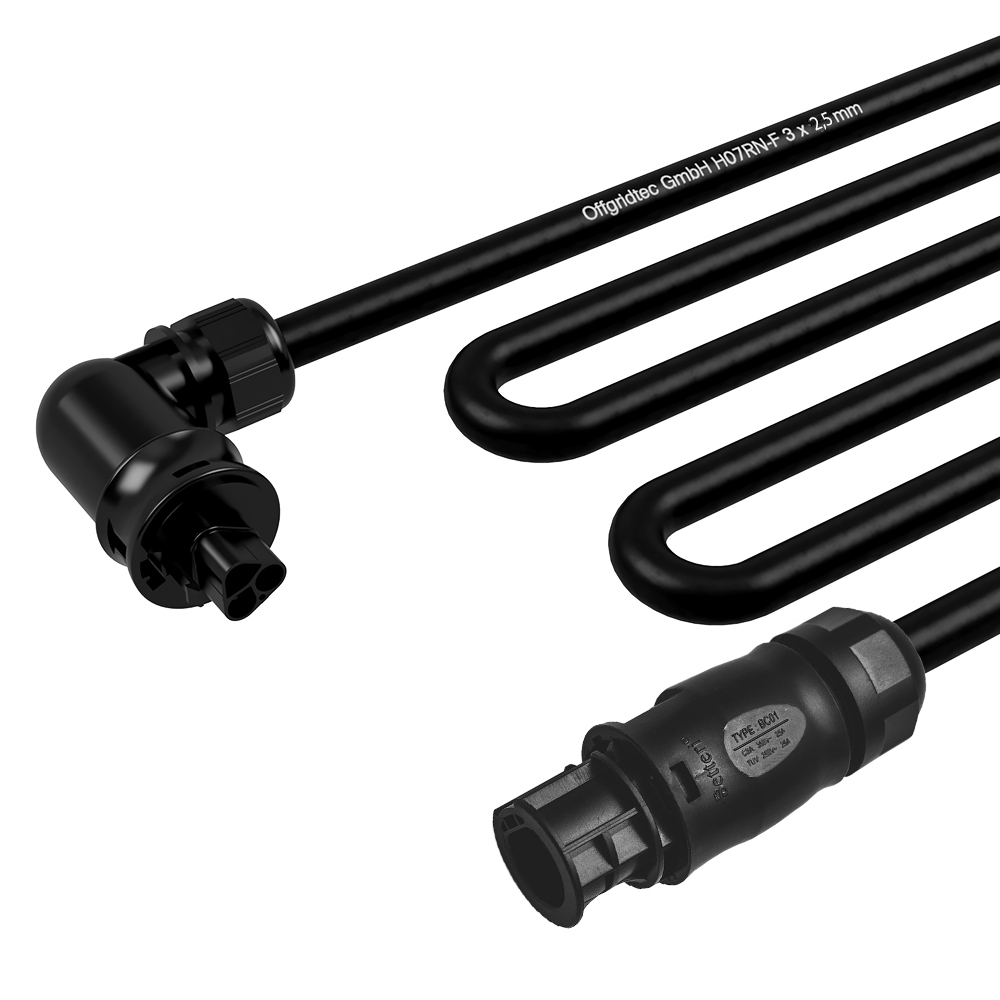 Product number:
8-01-013515_001
The Plug & Play Micro Inverter connection cables from Offgridtec connect your AE-Conversion micro inverter or other compatible inverters (see list) to the Wieland power socket (mpn 99.400.9999.7). The cable is equipped with original Wieland connectors like the inverter and the power socket and offers as a closed system the optimal connection between the micro inverter and your house power grid.
special features of the P&P inverter connection cable
Can be ordered in 3 lengths: 5m, 10m and 15m.
Can not be accidentally disconnected from the socket or inverter thanks to snap-in locking.
Absolutely waterproof connectors on both sides of the cable.
immediately ready for use since delivered as plug & play version
technical features of the Microinverter connection cable
Cable lengths: 5m - 15m, please make your choice.
Usage; Connecting compatible microinverter to home power grid via power feed socket
Cable type: heavy rubber cable h07rn-f 3x2,5 from Lapp-Kabel (HAN1600118)
plug connector on socket side: Wieland 96.034.4153.1 plug part rst 20i3 s sW 90degree bend
connector on inverter side: Wieland 96.031.4153.1 connector rst20i3s b1 ZR2
compatible micro inverter
EVT inverter series from Envertech EVT300s / EVT560s / EVT1200s
TsUN TsOL M350/M800
Bosswerk mi300 / MI600
Hoymiles mi-300 / MI-600
a.o. (e.g. Huayu)
Scope of delivery:
1x Plug & Play connection micro inverter to socket, length at choice.