Victron Phoenix Inverter 12/800 230V VE.Direct
Product number:
1-67-010948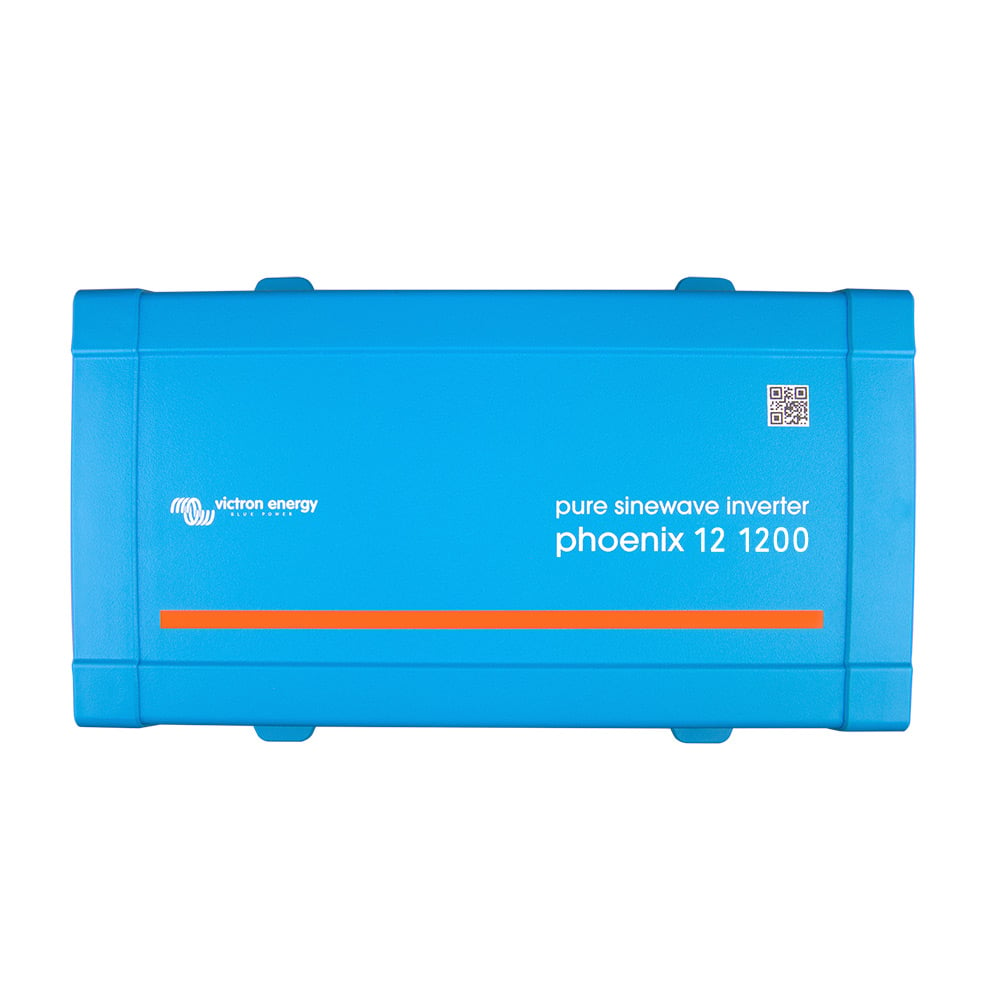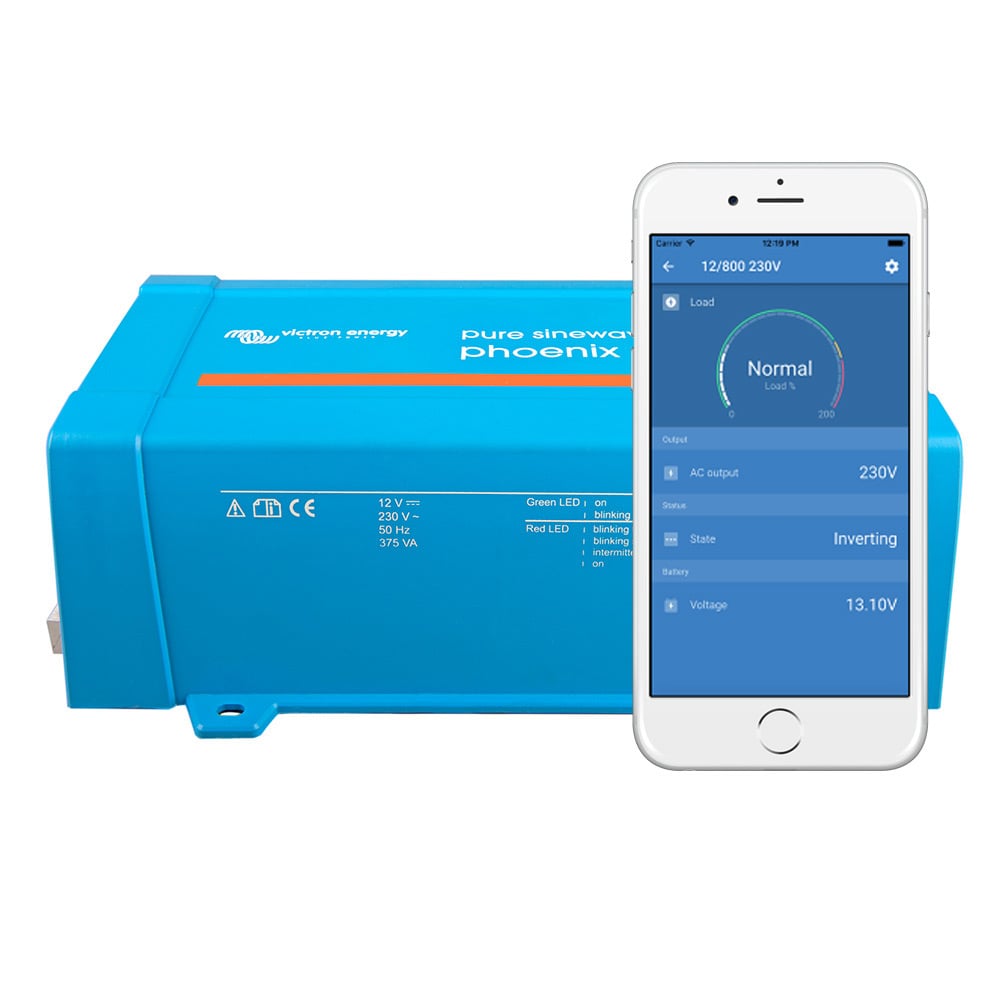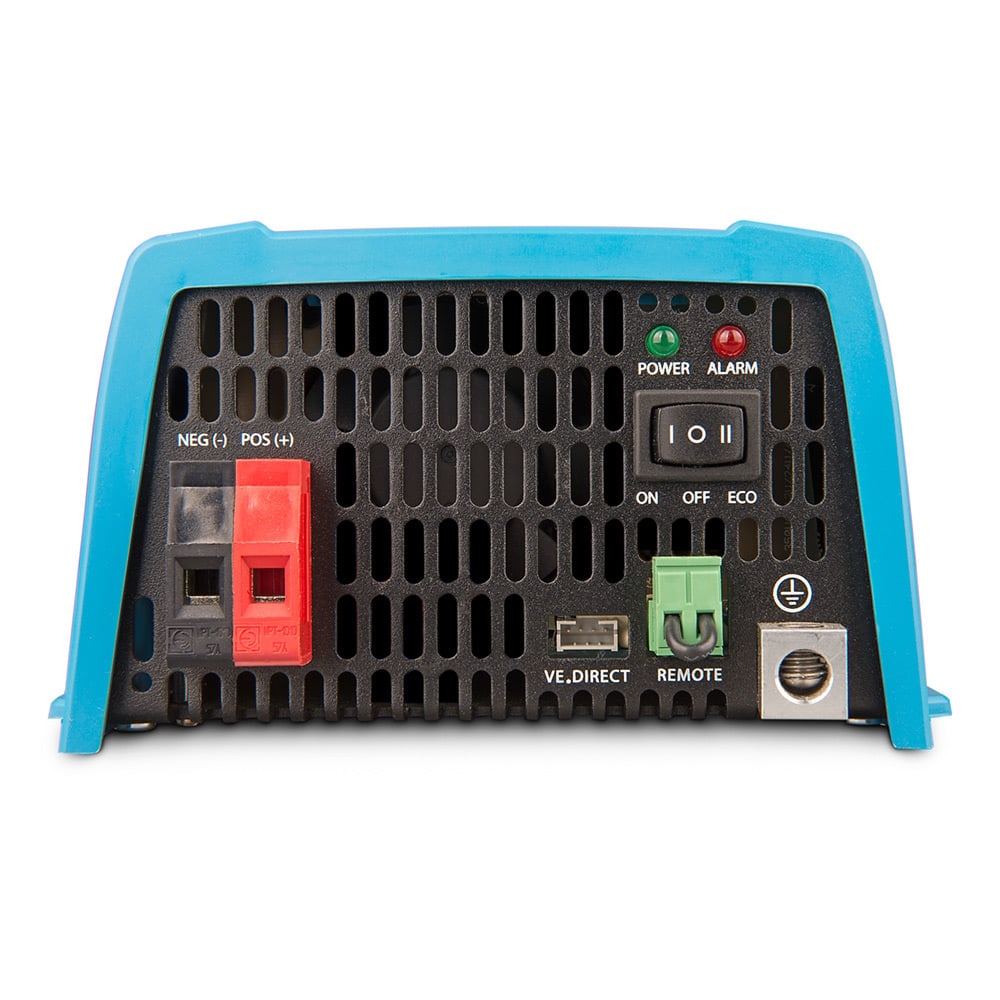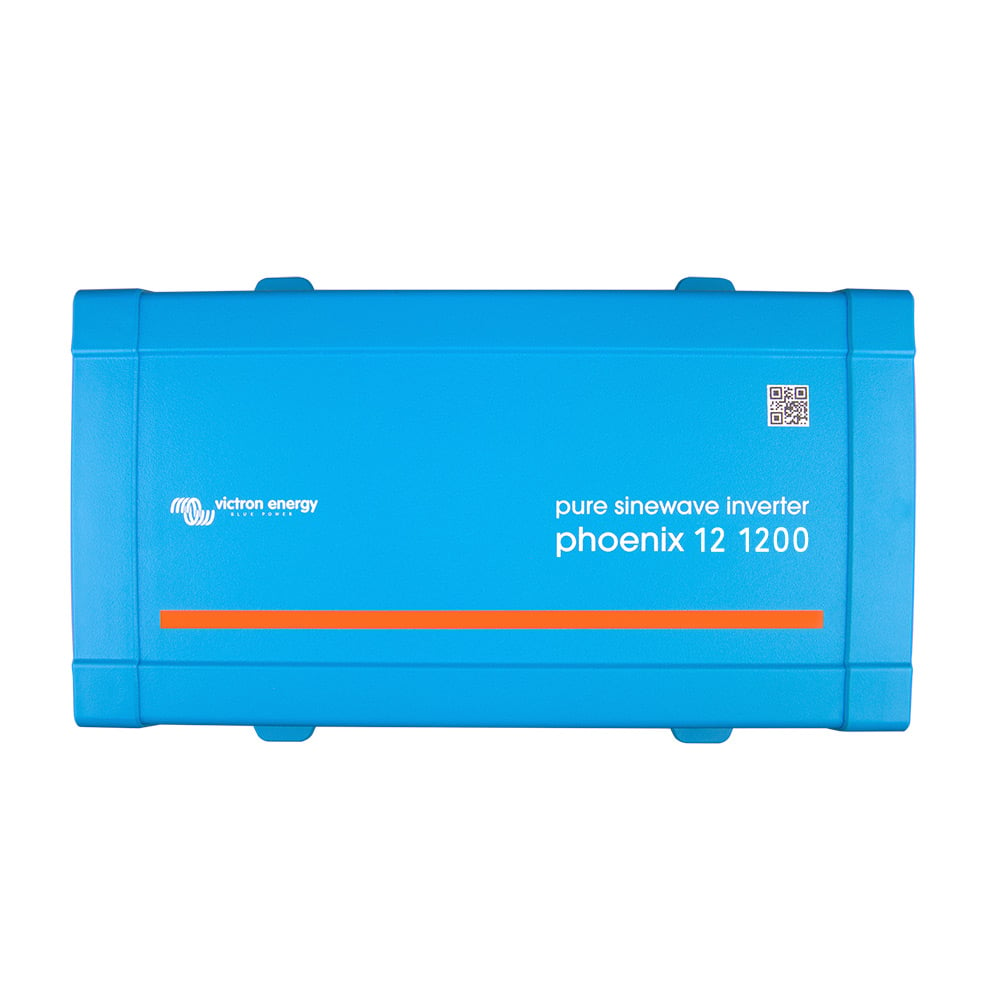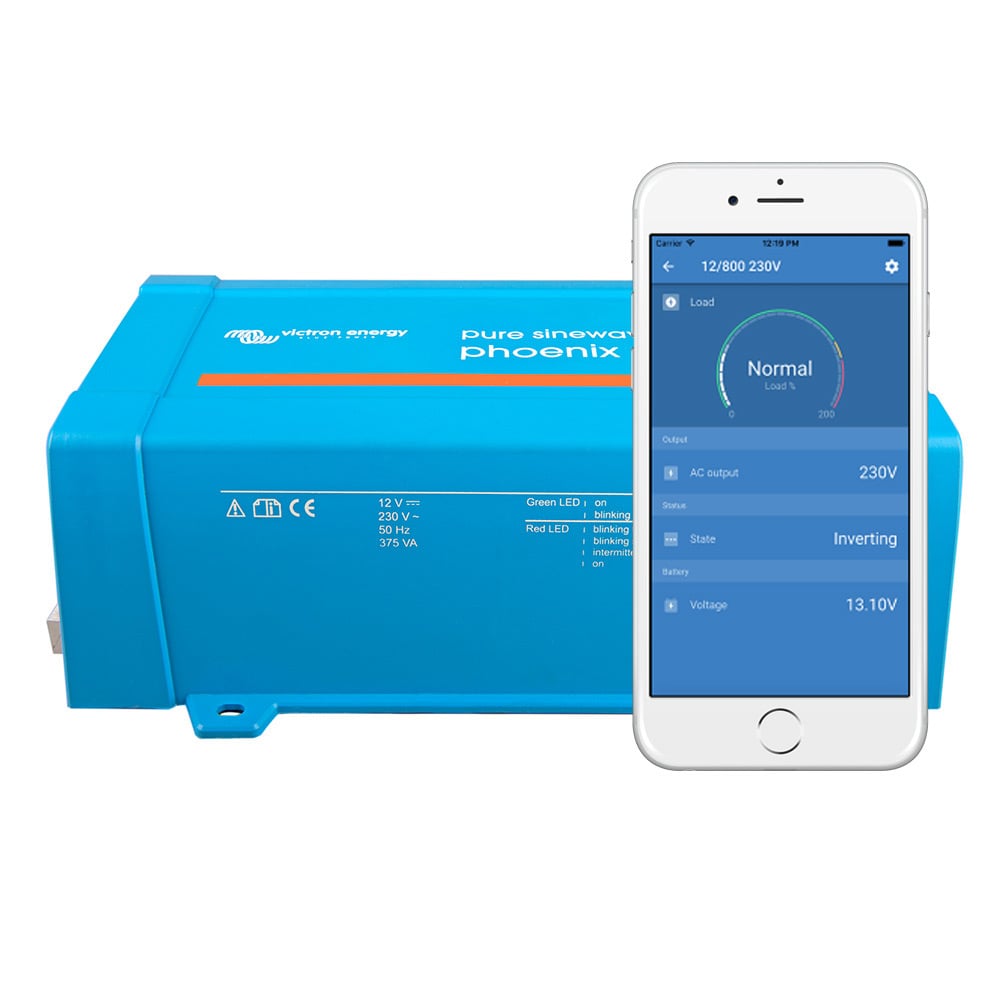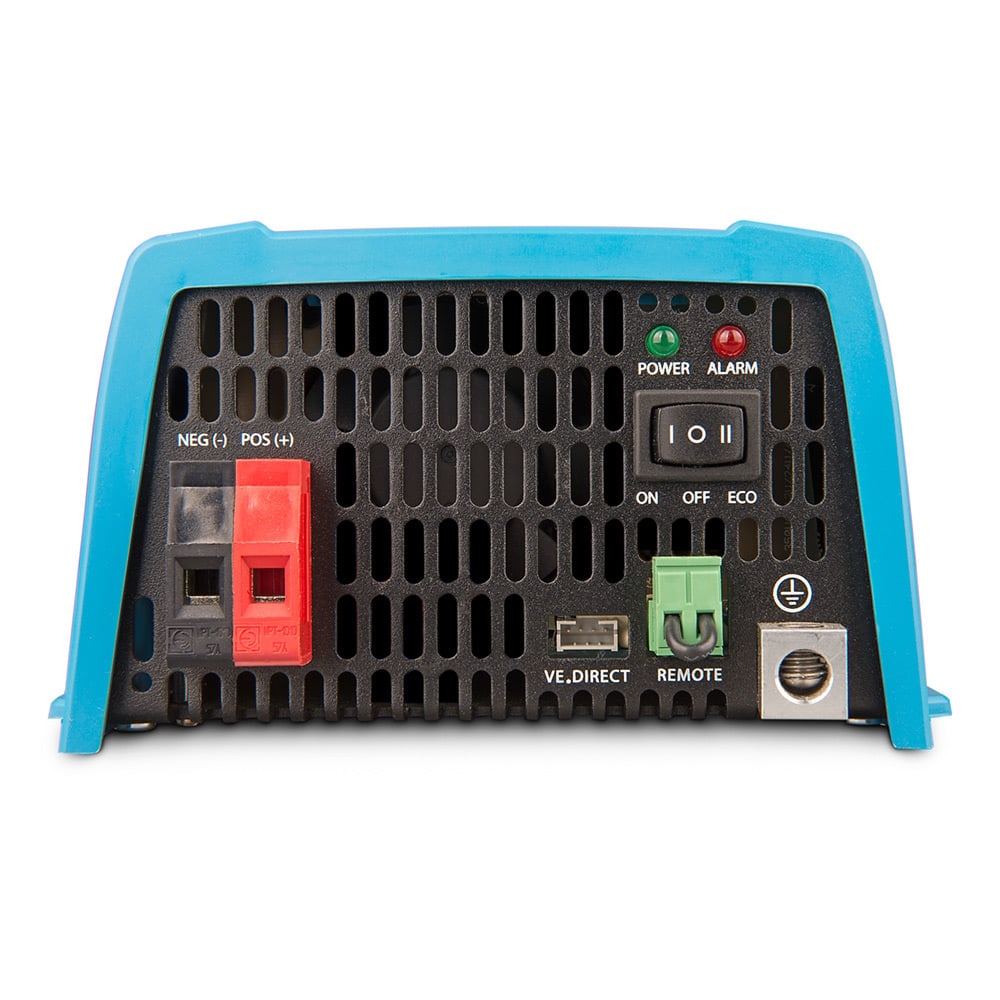 Product number:
1-67-010948
The Victron Phoenix 12/1200VE.Direct (mpn pin122120400) is a small sine wave inverter with 1000w continuous power. The device converts 12v DC from your battery to 230v ac AC with a pure sine wave voltage and uncompromising power quality that is ideal for sensitive electronic products.

Trend-setting efficiency and modern system communication

The efficiency of the Phoenix is outstanding and one of the highest in its class thanks to the ECO mode. using the VE.Direct communication port, optional accessories allow you to connect the device to a computer or smartphone and program some system parameters such as switch-off voltage and switch-on voltage when the battery is empty completely freely! Many other configuration options like output frequency and output voltage as well as a 2-pole alarm contact are among the features of this voltage converter.

The performance range of the Phoenix series VE.Direct 12/1200 is unique on the market at the moment for the price and goes far beyond the capabilities of other devices in the same performance classes.

Technical features of the Phoenix 12/1200 VE.Direct
1000 Watt continuous power at 230v 50Hz sine wave voltage
1200 watts continuous power at non-linear load
Full control over almost all system parameters
Suitable for all common 12v batteries
230v ac power with pure sine wave provides perfect power quality
Freely programmable on and off thresholds
Freely adjustable output voltage in the range of 210 - 245V
Technical highlights of the Phoenix VE.Direct series 250va - 1200VA
VE.Direct connector allows you to connect the power converter to a computer (VE.Direct to USB interface cable required) or your smartphone where you can always keep an eye on the status of your device with the free Victron app (VE.Direct Bluetooth Smart Dongle required).
Fully programmable parameters: Thresholds to trigger and reset alarms when battery is low - Thresholds to turn off and restart when battery voltage is low.- Output voltage 210 - 245V - Thresholds to switch off and restart at low battery voltage values - Frequency 50 Hz or 60 Hz - Threshold for ECO mode on/off and ECO mode probe
ECO mode integrated: In ECO mode, the inverter switches to standby as soon as the load drops below a preset value. In standby mode, the inverter then switches on for a short period of time (adjustable default setting: every 2.5 seconds). if the load exceeds a preset threshold, the inverter remains switched on.
Proven reliability of the current inverter: Full bypassing in addition with a ring transformer topology has been proven for years. The inverters are short-circuit proof and protected against overheating (whether caused by overload or ambient temperature).

High inrush power: This is needed to switch on loads such as voltage converters for LED lamps, halogen lamps or power tools.
Remote on/off switching possible: A remote on/off switch can be connected with a two-pole plug or between the positive pole of the battery and the left contact of the two-pole plug.

Scope of delivery:
1x Victron pin122120400 Phoenix 12/1200 12v to 230v 1000w 50Hz 60Hz
Manufacturer:
Victron Energy
Product Type:
Sine wave inverter 12V / 230V with VE.Direct output
Warranty:
5 years manufacturer's warranty 2