KEMO Solar Charge Controller Dual 16A
Product number:
2-12-00M174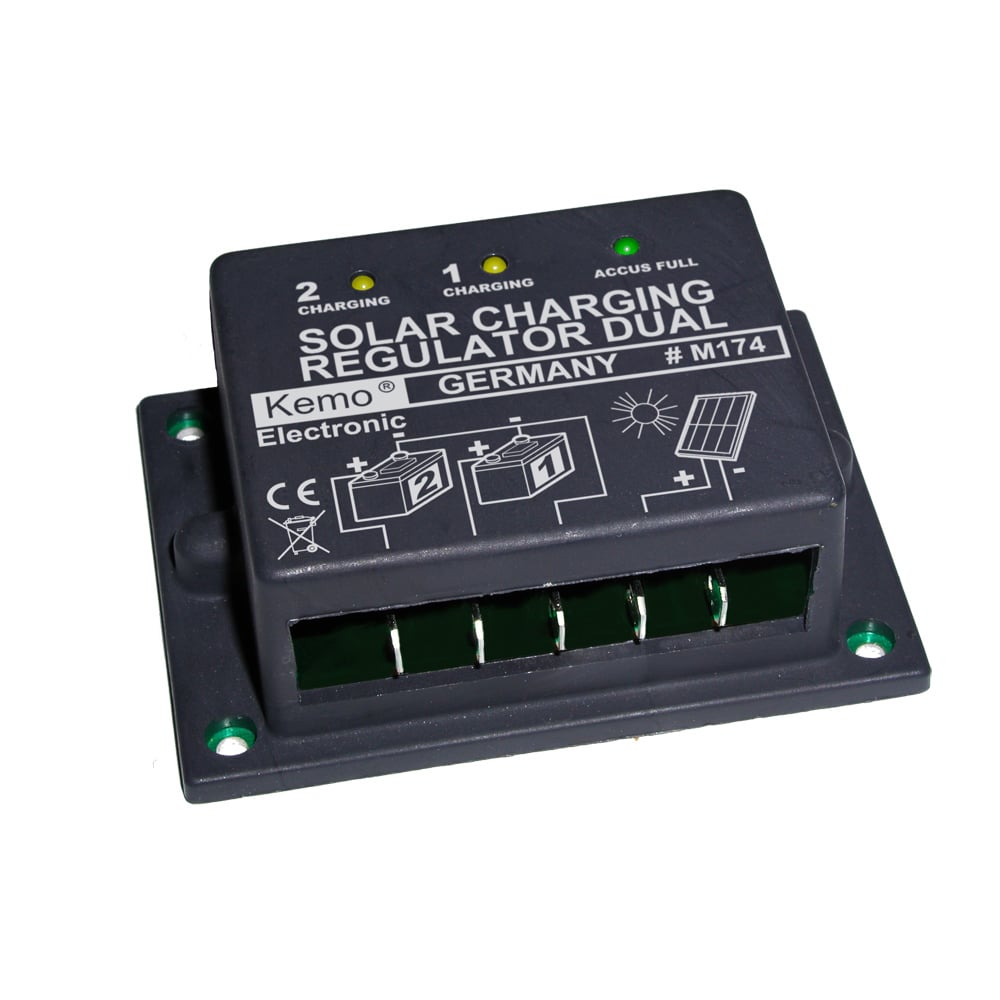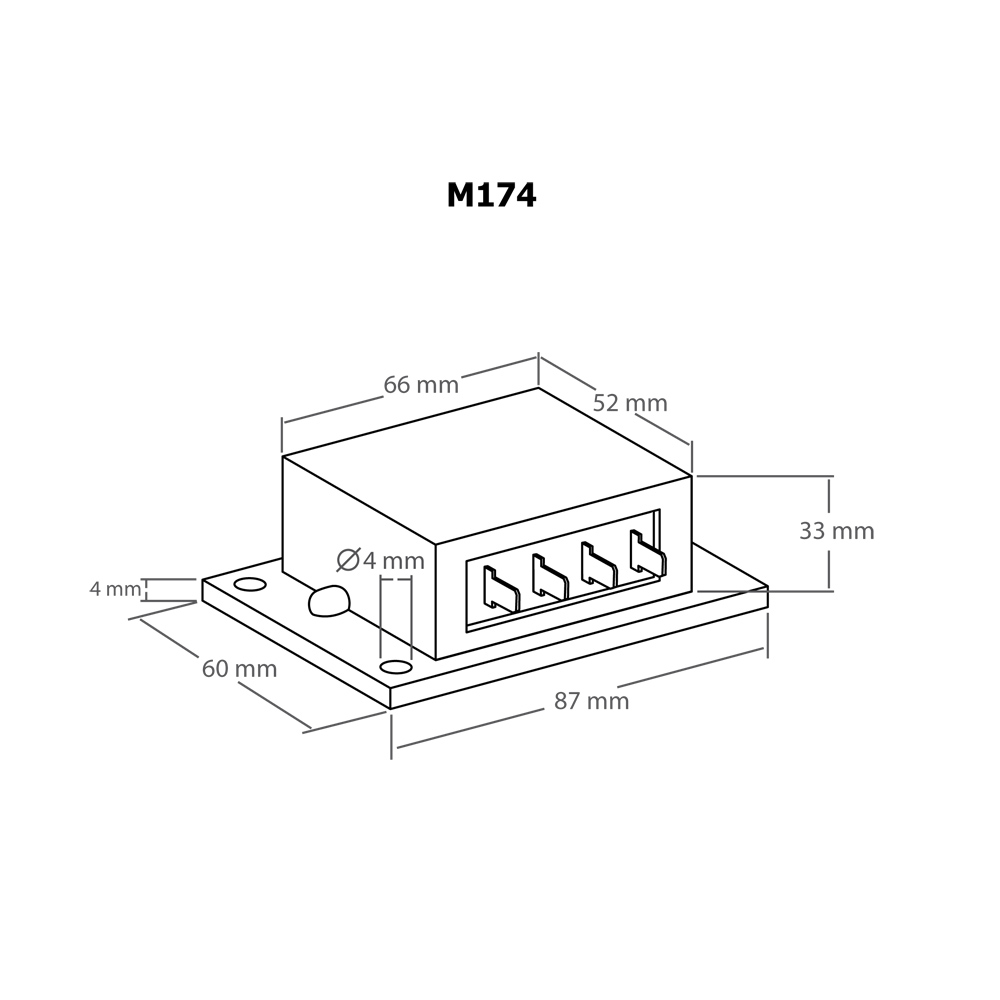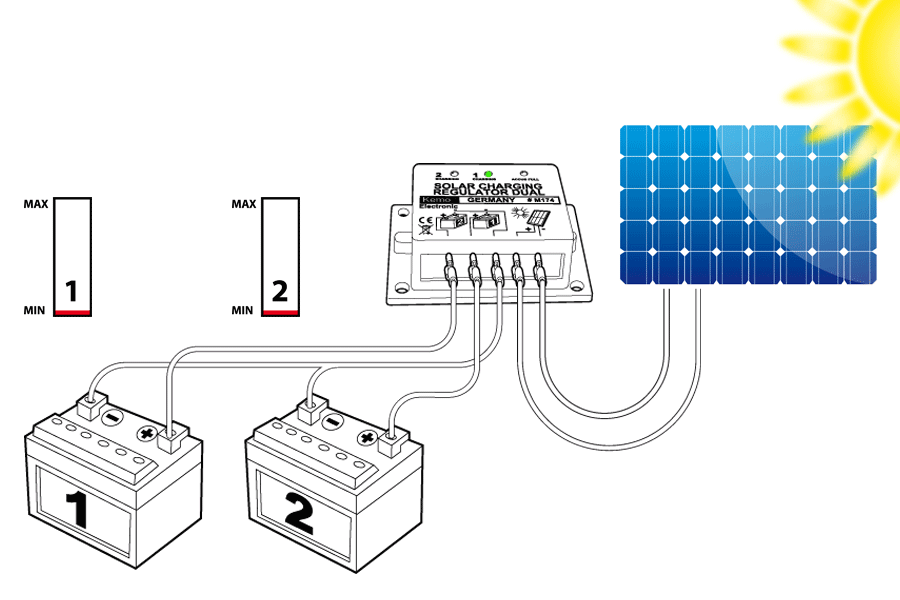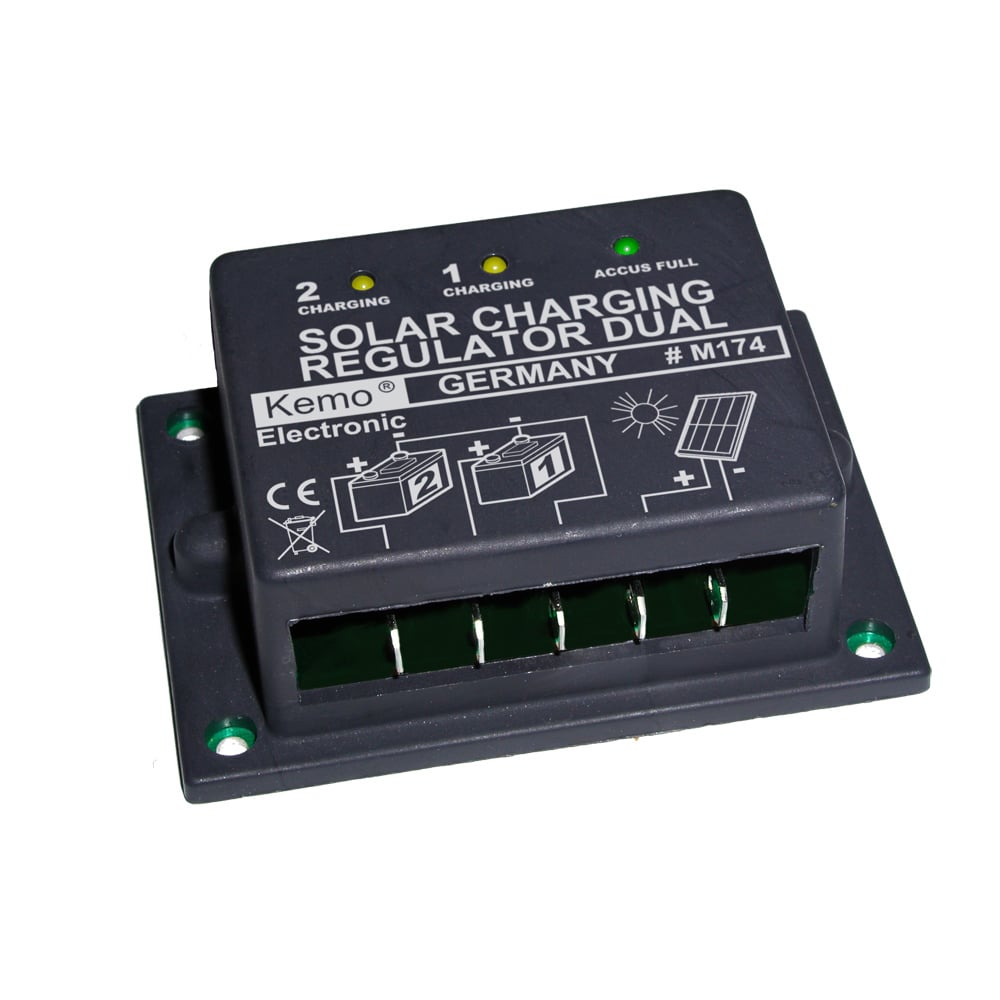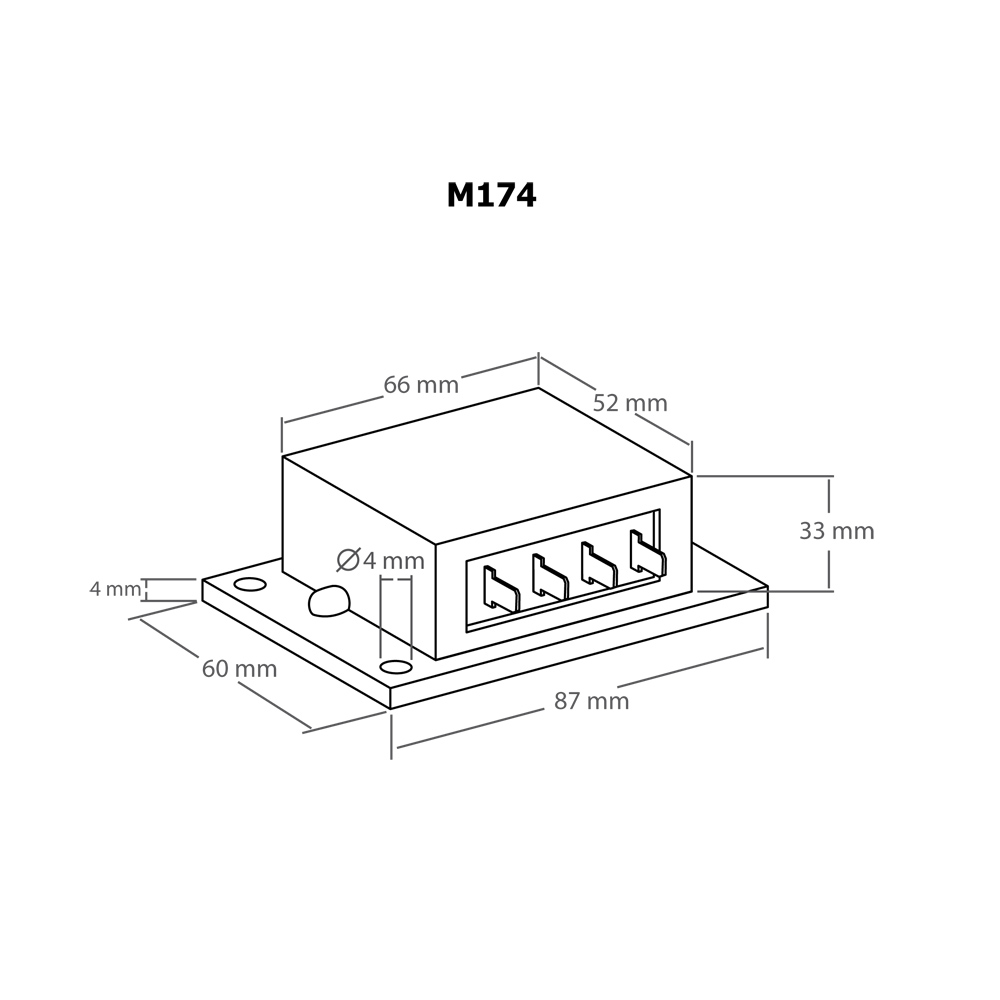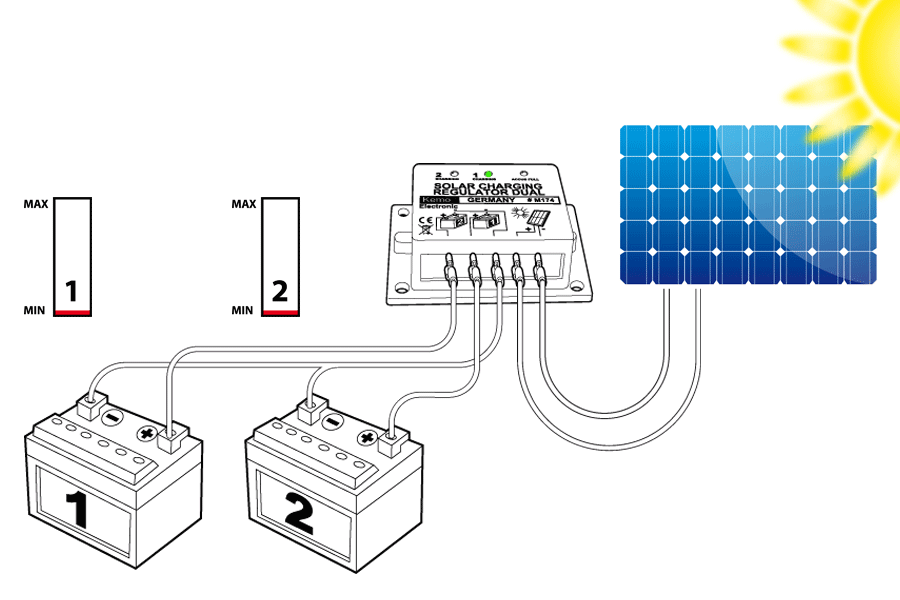 Product number:
2-12-00M174
This charge controller is connected in between a 12V DC solar panel and 1 or 2 accumulators to prevent an overload of the accumulators. When there are two accumulators connected they are charged separately. The accumulator with the lower charging voltage gains more charging current. It comes with status-LEDs and a high charging rate: max. 2 x 8A or 1 x 16A.
Technical Data:

Input voltage: Solar panels 15 - 30V DC no-load voltage; 12V DC nominal voltage
Max. Charging current: 16A total (2 accumulators each with max. 8A or 1 accumulator which is parallel-connected to both outputs up to 16A)
Connections: 1 or 2 accumulators 12V. If there is only one both connectors are parallel-linked to the accumulator.
Displays: 1 display for each accumulator ("accumulator charging" and "all accumulators fully charged)
Cooling: At a current of >4A the module has to be attached with the metal bottom side to a cooling element with a surface of more than 300cm²
Fuse: a prelemanry fuse F16A is needed (not included)
Switch-on voltage: accumulator ca. <12,9V DC (+/- 5%)
Switch-off voltage: "fully charged" ca. 14,2V DC (+/- %5)
Consumption: <2mA
No current reflow
Dimensions: 87 x 60 x 33mm (with mounting panel)
Important assembly note:
Depending on the load the module can warm differently. The warmth occurs at the module's aluminium floor plate and might be attached to a cooling element (see assembly instructions).
It is important that the panel is fixed planely to a cooling plate with 4 M3-screws or 2,9mm tapping screws. Also the backplate of a metal casing can be used. Only make sure that the
aluminium plate cannot distort. This also means that you must not use bigger screws or enlarge the pre-drilled holes. The screws must not touch the module's plastic frame! Please make
also sure that the module is not distorted during the assembly. This can cause the SMD-elements' juntions to break loose and therefore break the module. Please note that the floor plate's
max. temperature according to the instrucions must not be exceeded. Elsewise a bigger cooling plate has to be attached.

Input voltage:
Solar panels 15 - 30 V/DC open-circuit voltage, 12 V/DC nominal voltage
Manufacturer:
Kemo Electonic
max. charging current:
16 A total (2 batteries a max. 8 A or 1 battery in parallel up to 16 A)