Offgridtec 2-fold MEGA-Fuse Fuse holder with holder for spare fuse
Product number:
8-01-013740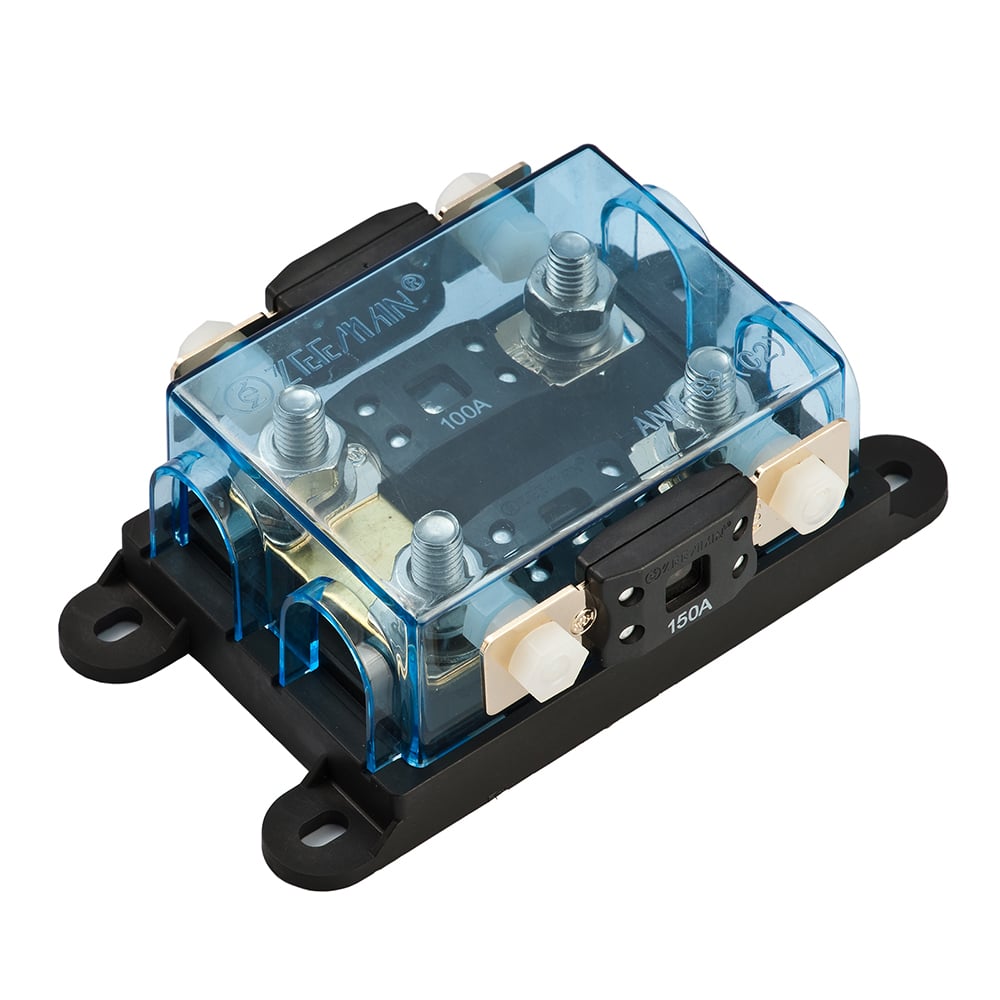 Product number:
8-01-013740
The 2-compartment MEGA-Fuse fuse holder from Offgridtec (mpn anm-c2) with cover is used for the safe installation of dc MEGA-Fuse strip fuses. The housing provides solid protection of the fuse from external influences. In addition, the fuse holder is equipped with a holder for spare fuses.
Article features at a glance:
500a max. current at max. 32v dc
300a max. current at max. 58v dc
for fuses type MEGA-Fuse
Material: high strength plastic compound
Dimensions: approx. 126 x 75 x 45 mm
Operating temperature range: -20°C - +150°C
Complies with iec 60497-3: 1999 + a1: 2001 + a2: 2005 in conjunction with iec 60947-1:2004
about the MEGA strip fuse:
MEGA-Fuse type fuses are among the strip fuses and are screwed to the holder to ensure optimum contact. Corresponding nuts and snap rings are already pre-mounted on the holder.
With MEGA fuses up to 500a can be fused at 32v dc. With the 58v variants up to 300a are possible.
Scope of delivery:
1xOffgridtec 2-bay MEGA-Fuse fuse holder (mpn anm-c2)