Offgridtec© 100mm Aluminium Z-Holder
Product number:
8-01-006505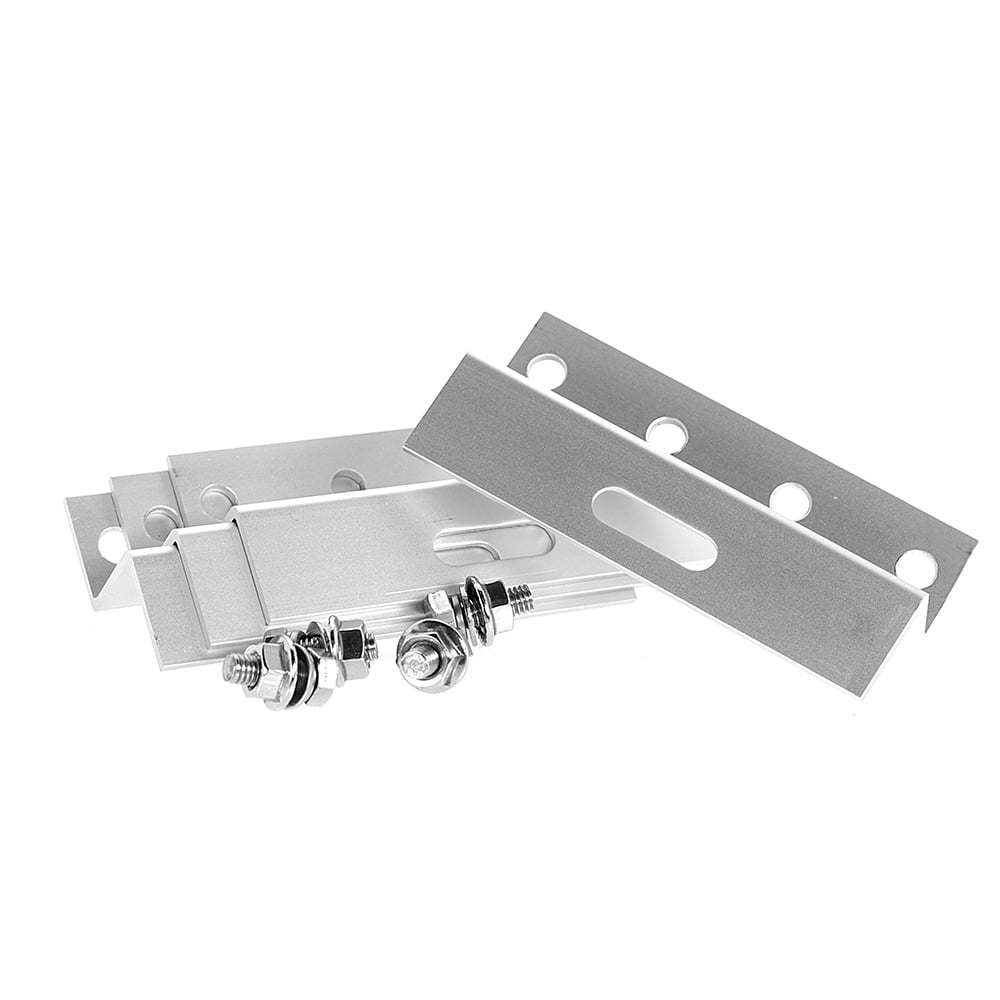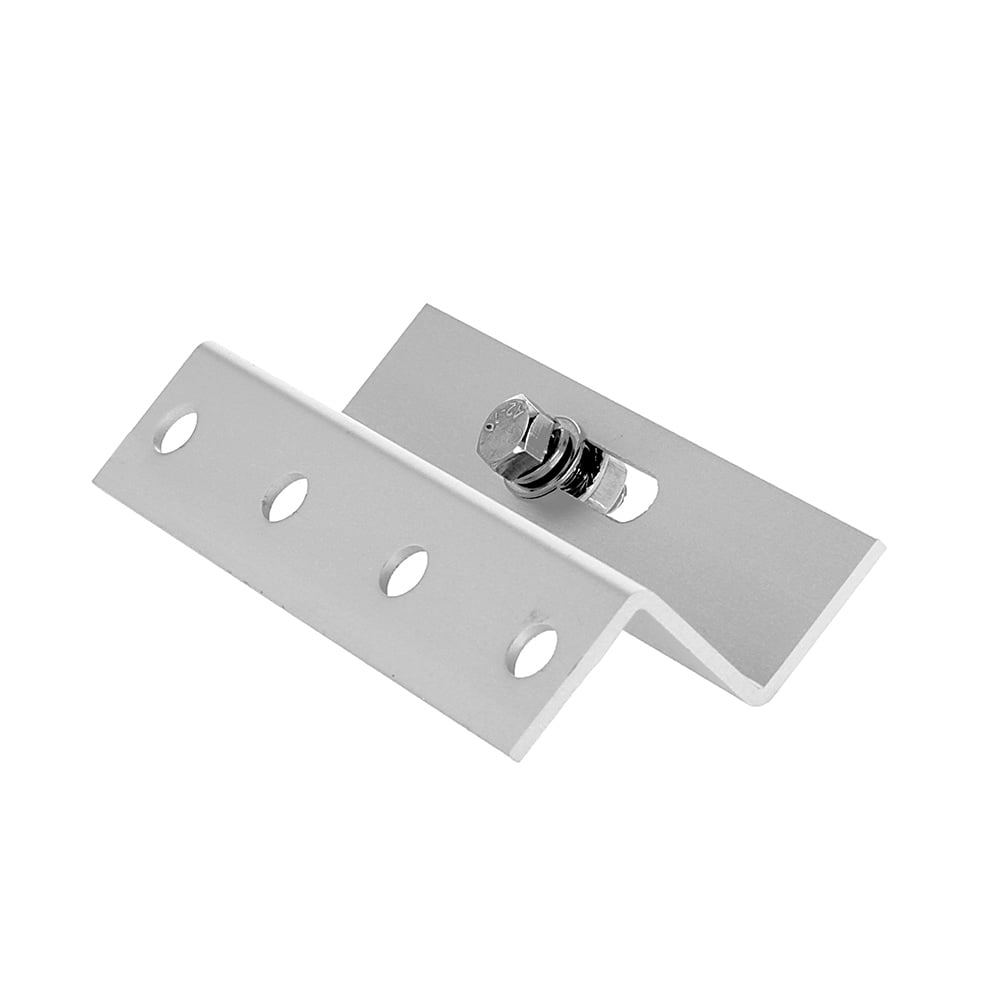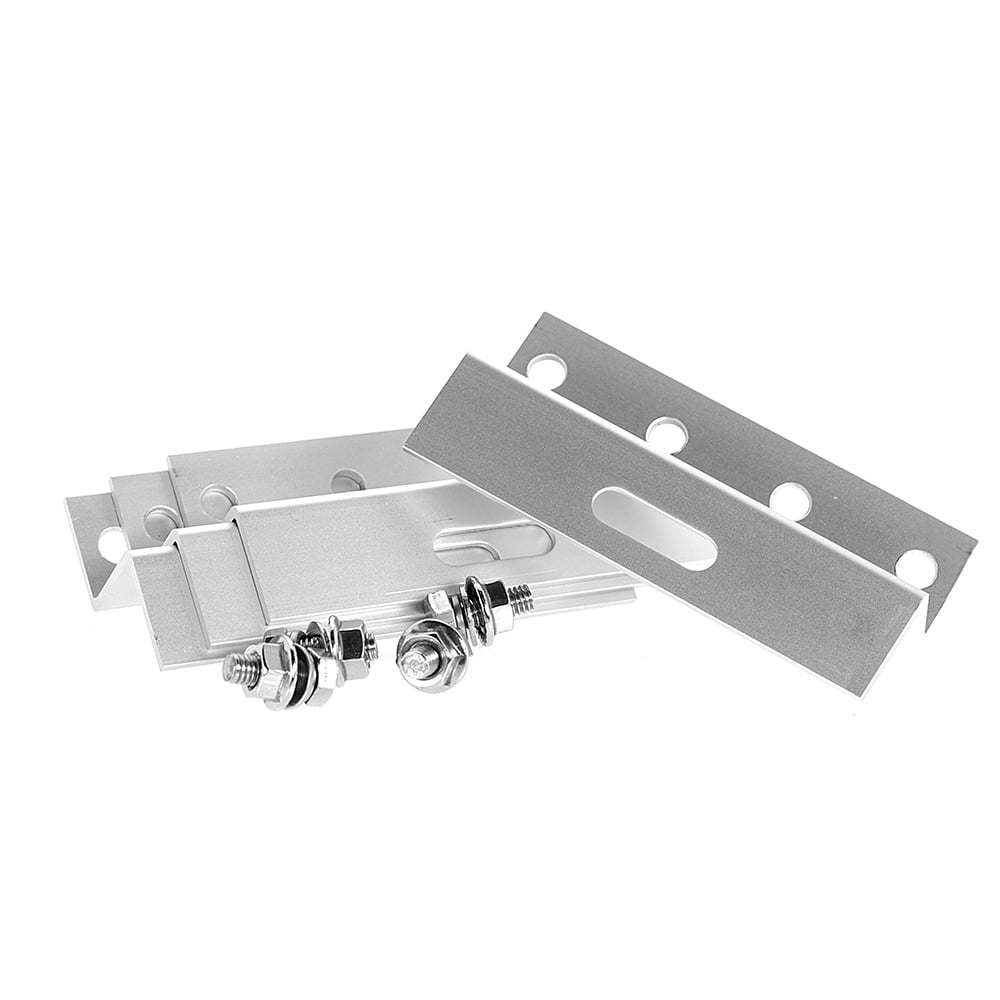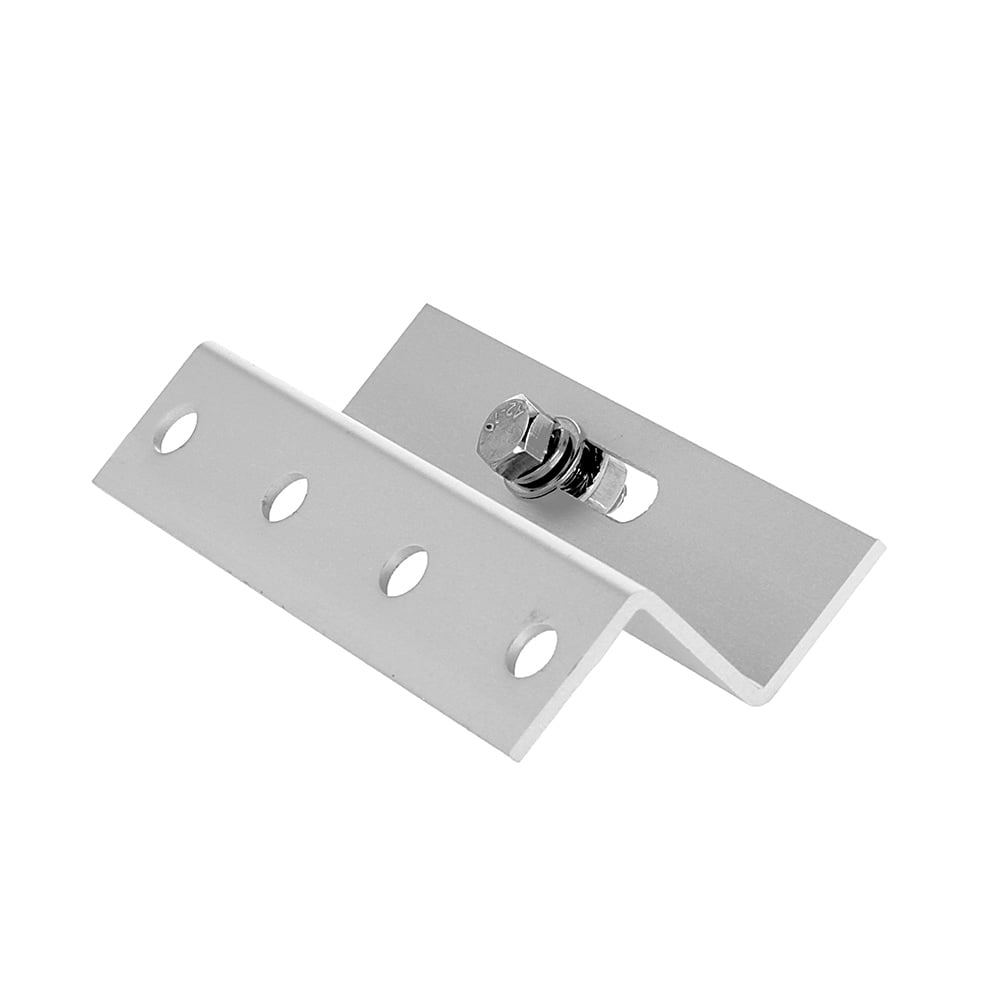 Product number:
8-01-006505
This set includes 4 x 100mm z-holders (aluminium), 16 x 6mm stainless steel screws and wingnuts (incl. circlip and washer) for fastening on a solar module's frame.
These z-holders are a reasonable alternetive to mount modules up to 150W on roofs.
Note:
It might be necessary to drill into the module's frame to fasten these holders. This depends on the module type and possibly pre-drilled holes.
If drilling is necessary we recommend to use a depth stop to prevent damages of the module's backside.
Delivery scope:
4x z-holders 100mm (aluminium)
4x A2 stainless steel wing nuts, M6 x 16mm A2 screws + circlips and washers