Offgridtec® battery quick clamp set battery pole quick connector plus minus
Product number:
8-01-012845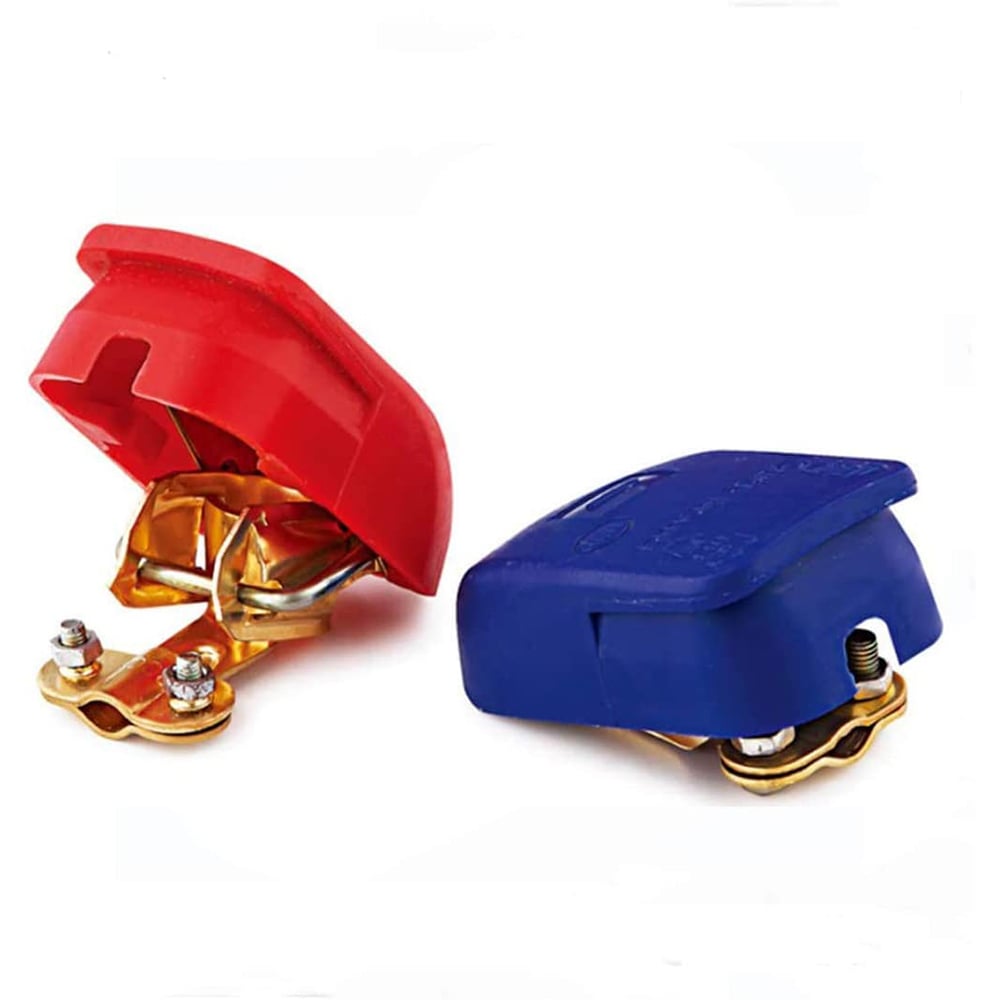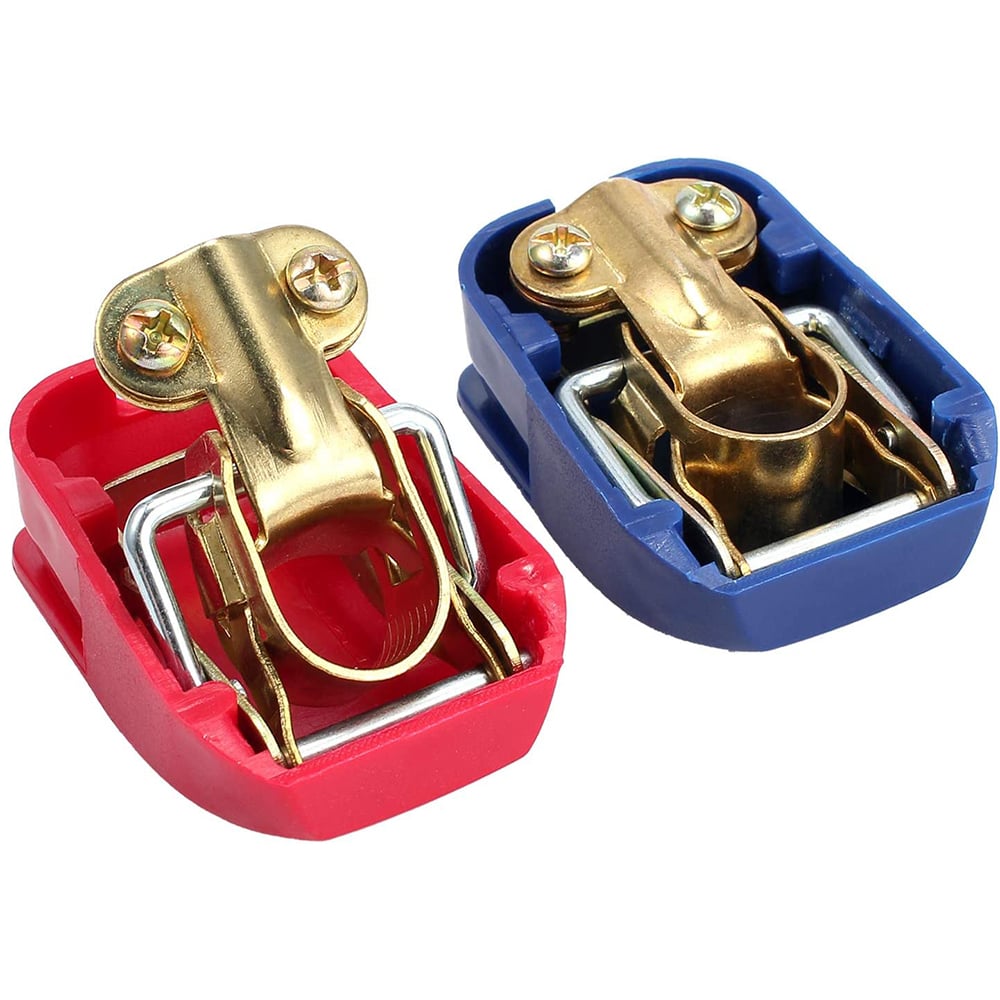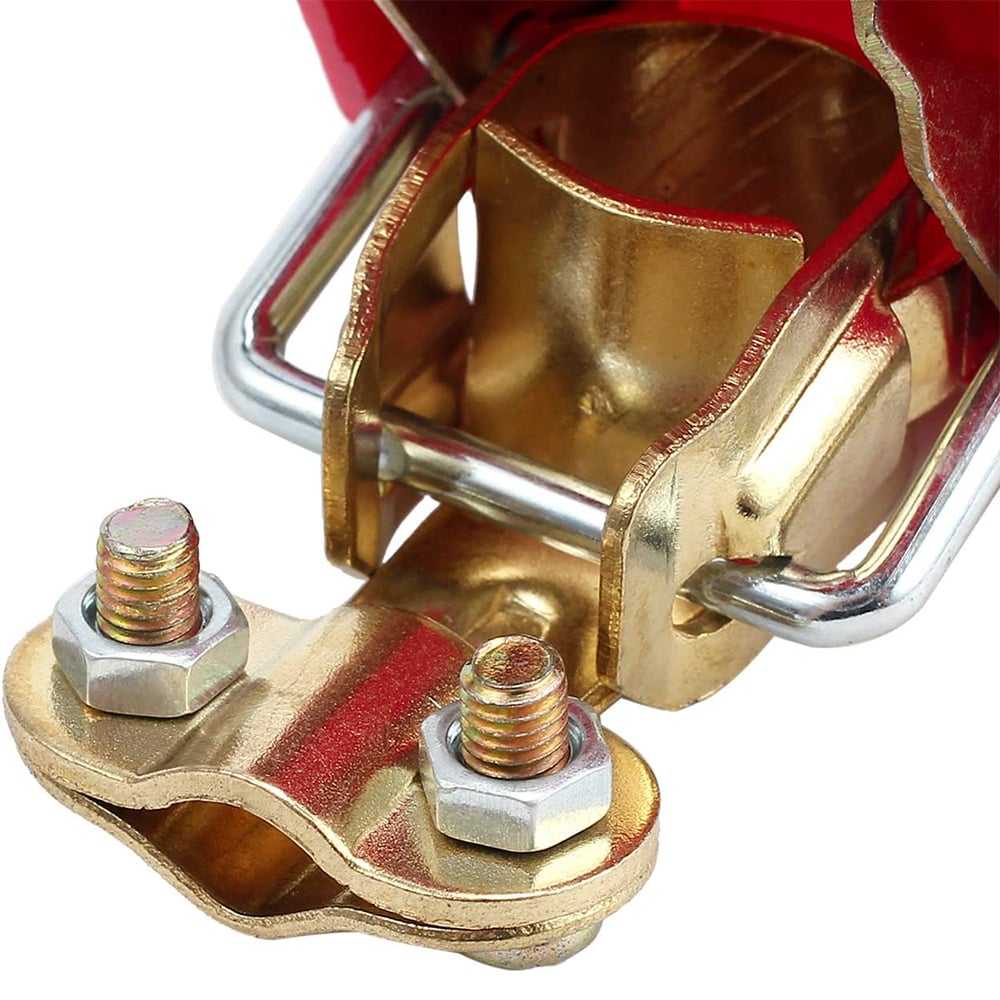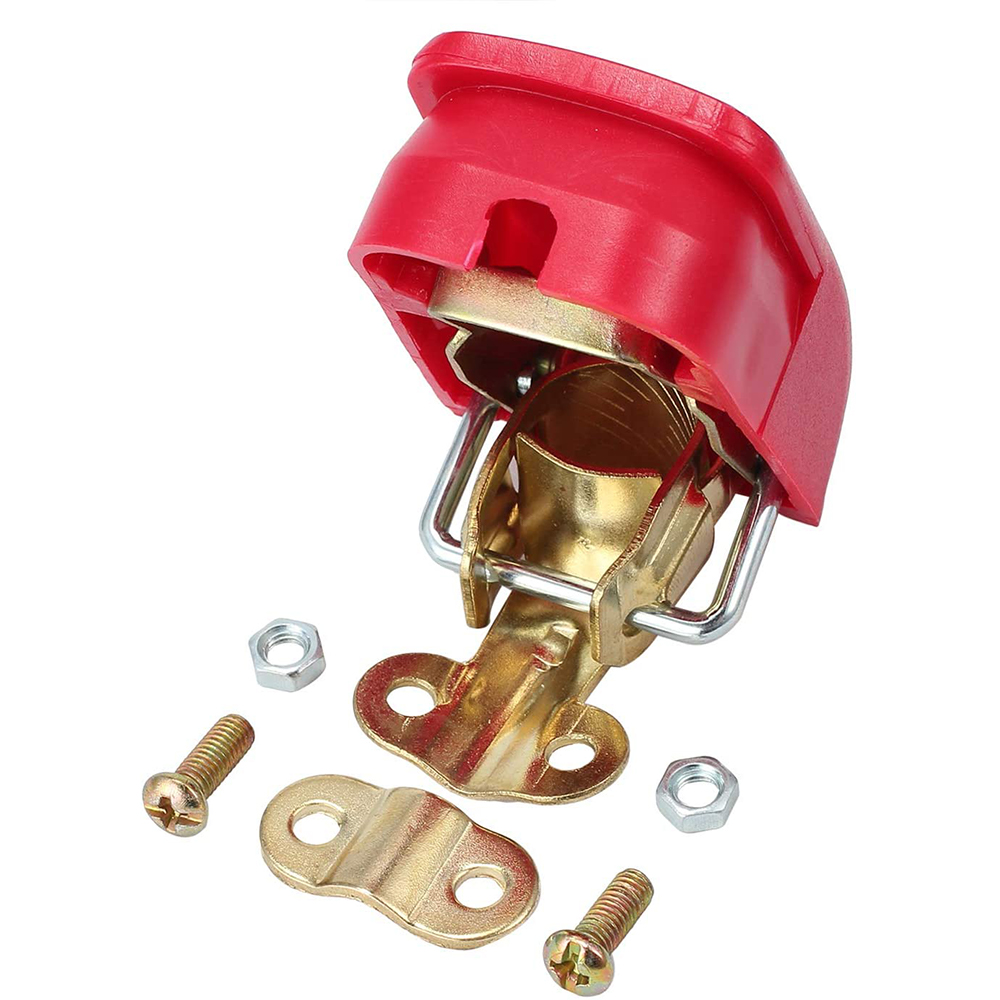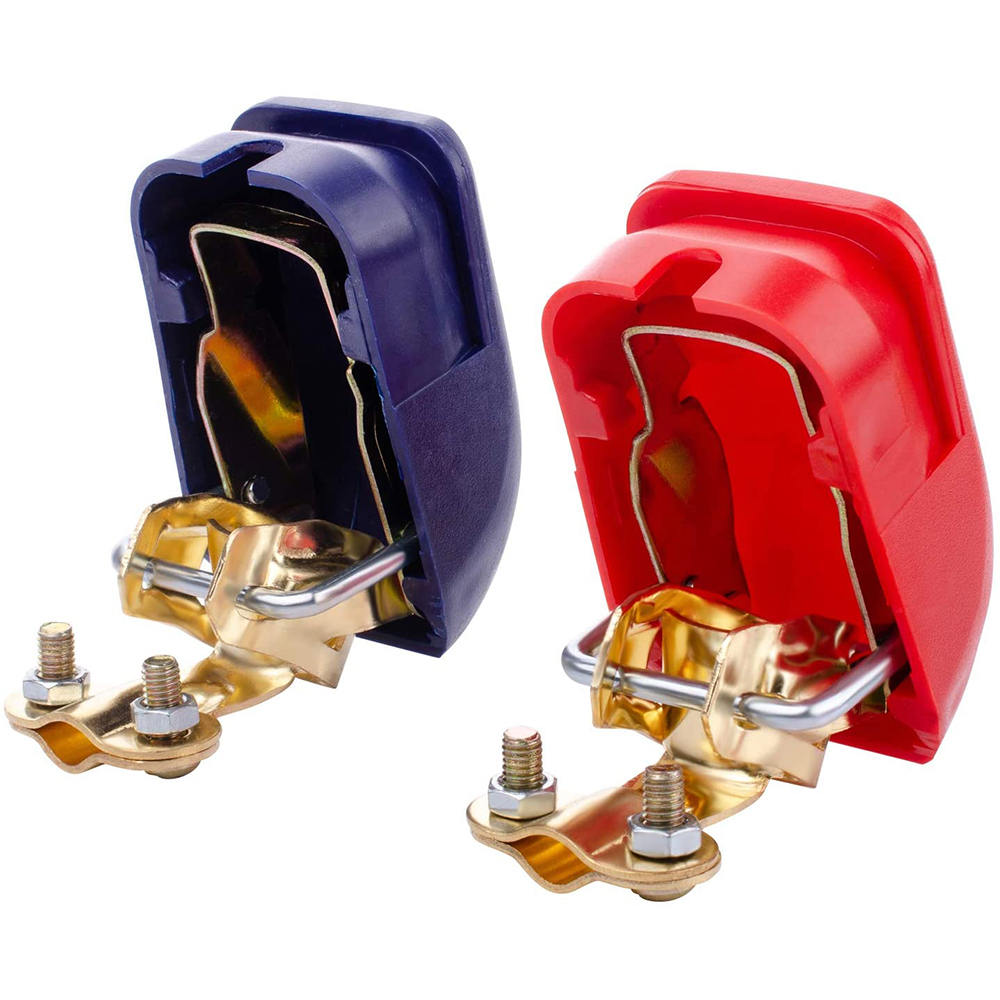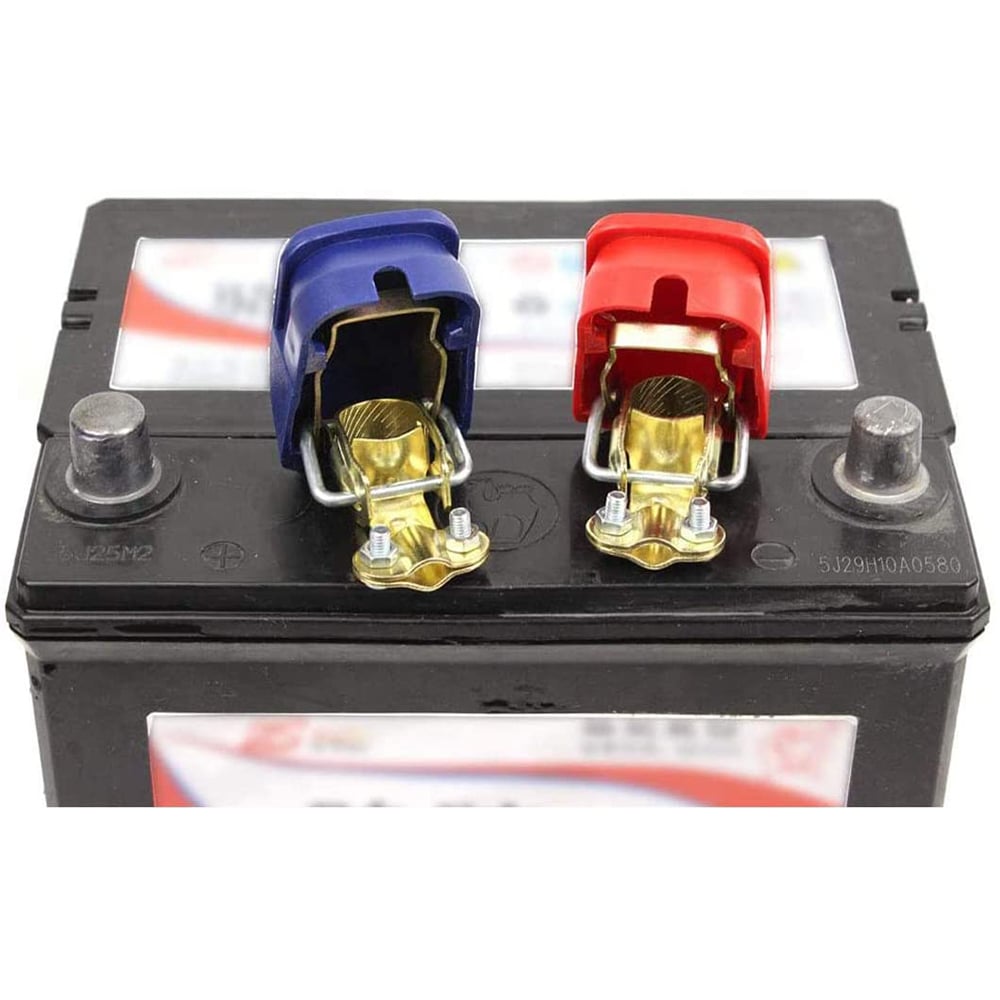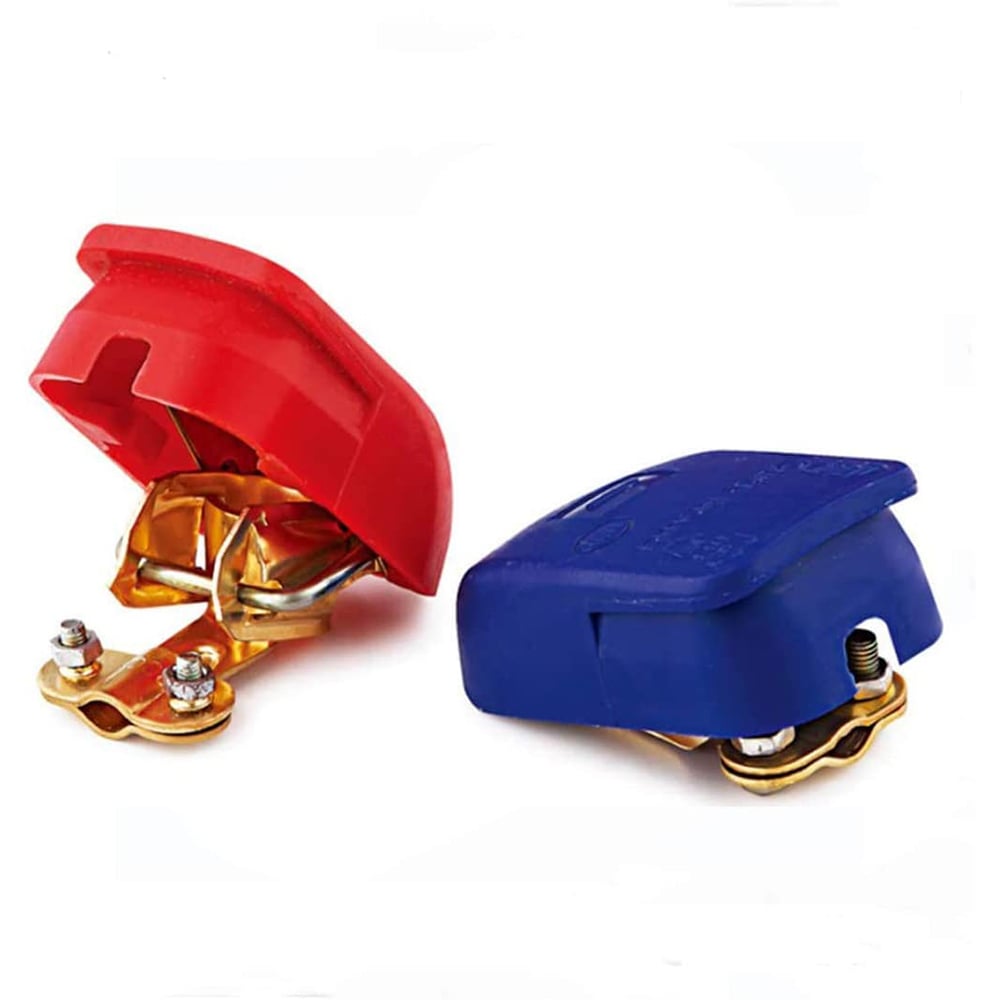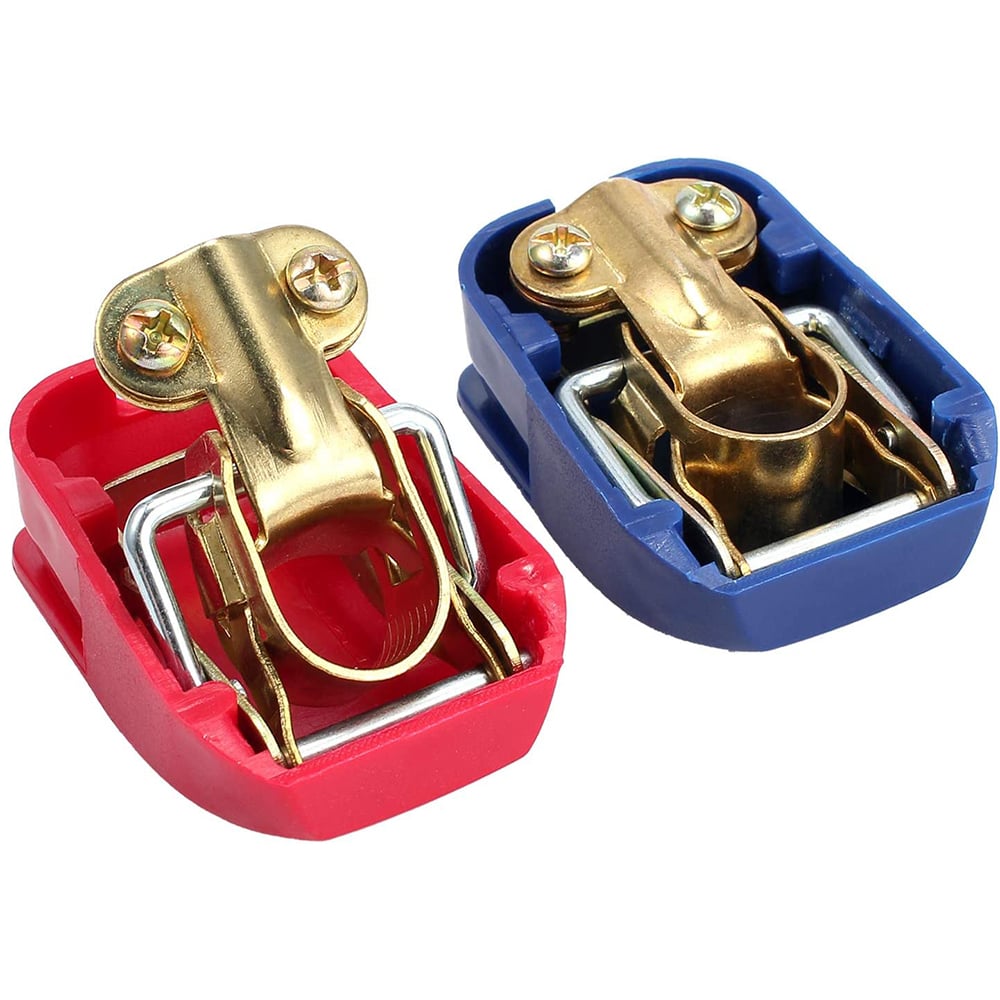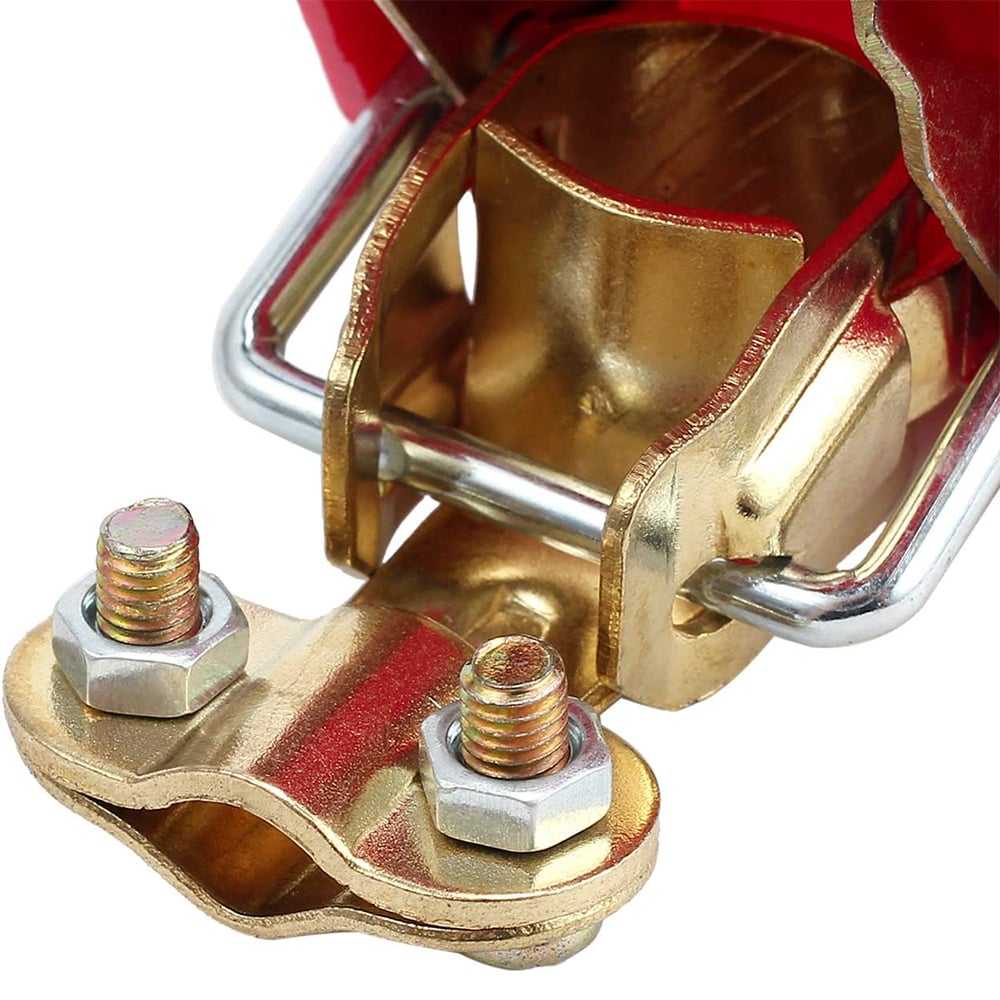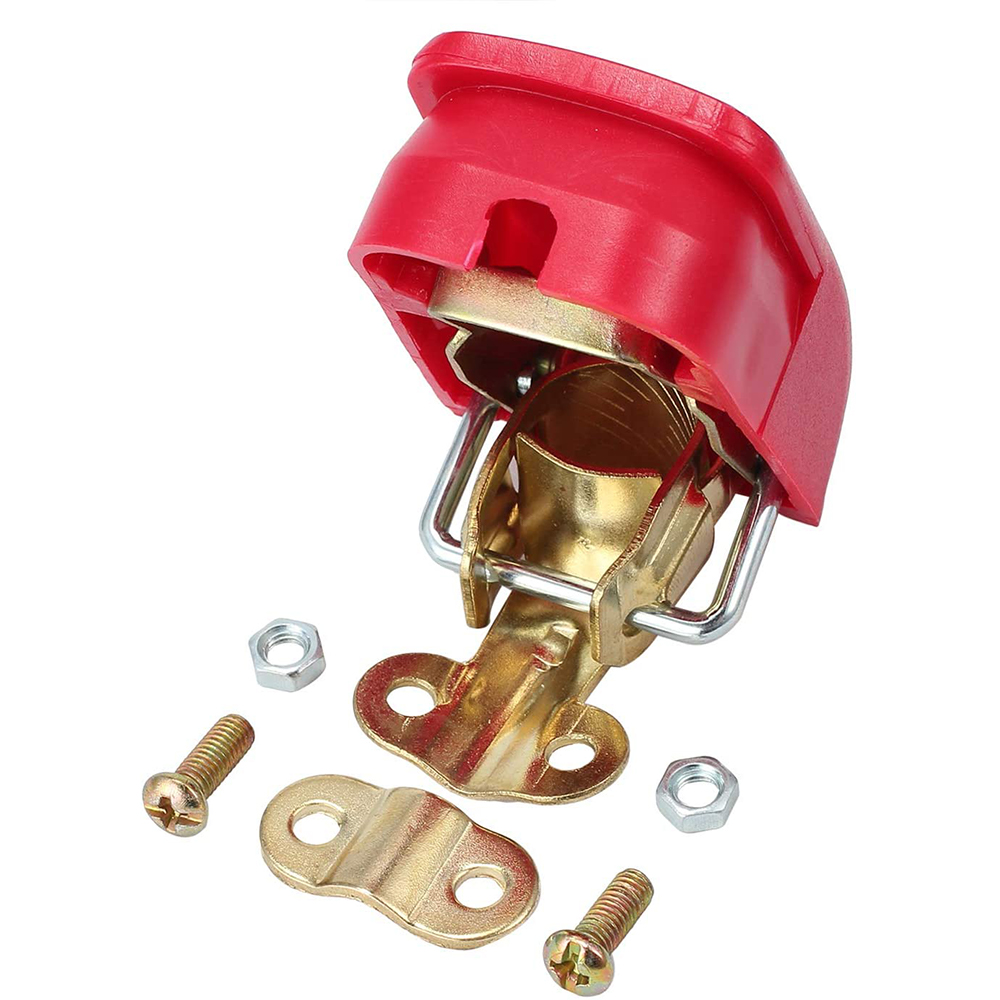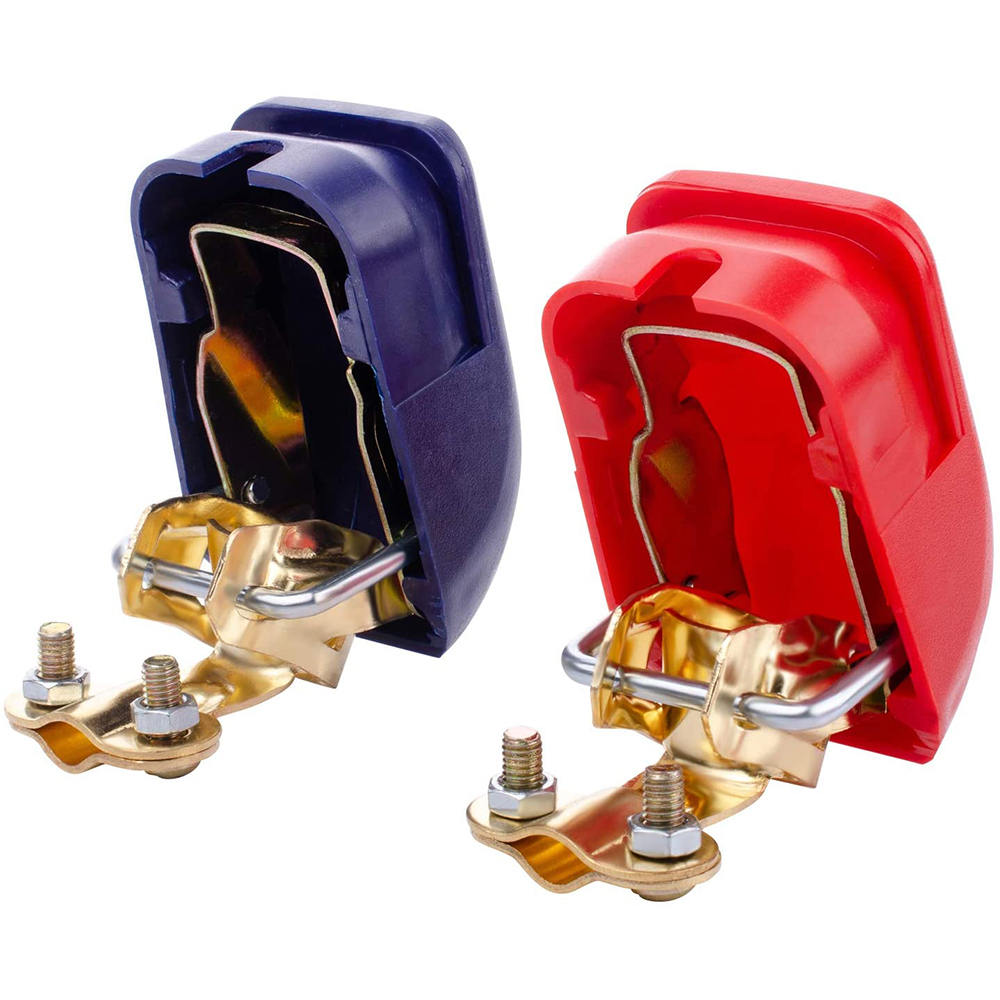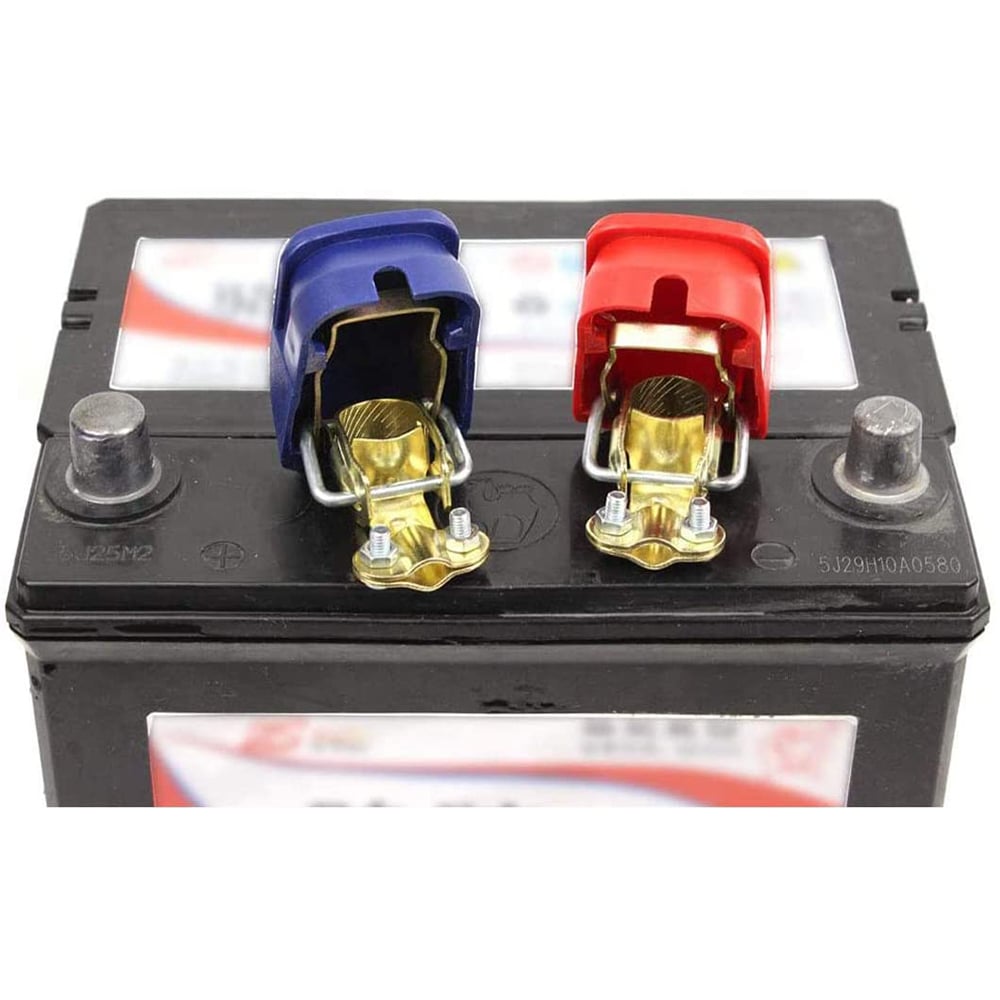 Product number:
8-01-012845
This set of Offgridtec battery quick clamps (mpn 012845) is ideal when you need to do things quickly and without tools. Once the leads are connected to these clamps, you can disconnect the battery from the vehicle or system with little effort and completely without tools, and reconnect just as quickly. So perfect for use in RV, boat or seasonal vehicles. The gold plating of the clamps ensures flawless current flow.
The set includes one red (positive) and one blue (negative) clamp. The cable is attached with a screw terminal, these are designed for round conventional terminal batteries.
Features
Marking "+" and "-" on the terminals
Diameter positive electrode: about 19mm / 0.75 inch
Diameter negative electrode: approx. 17mm / 0.67 inch
max. cable cross section: 60mm²
Size: approx. 68 x 48 x 25 mm / 2.68 x 1.89 x 0.98 inch
Scope of delivery:
1x battery quick clamp positive (red)
1x battery quick clamp negative (blue)