Solar module holder for balcony railing suitable for modules with 35mm frame height
Product number:
8-01-013530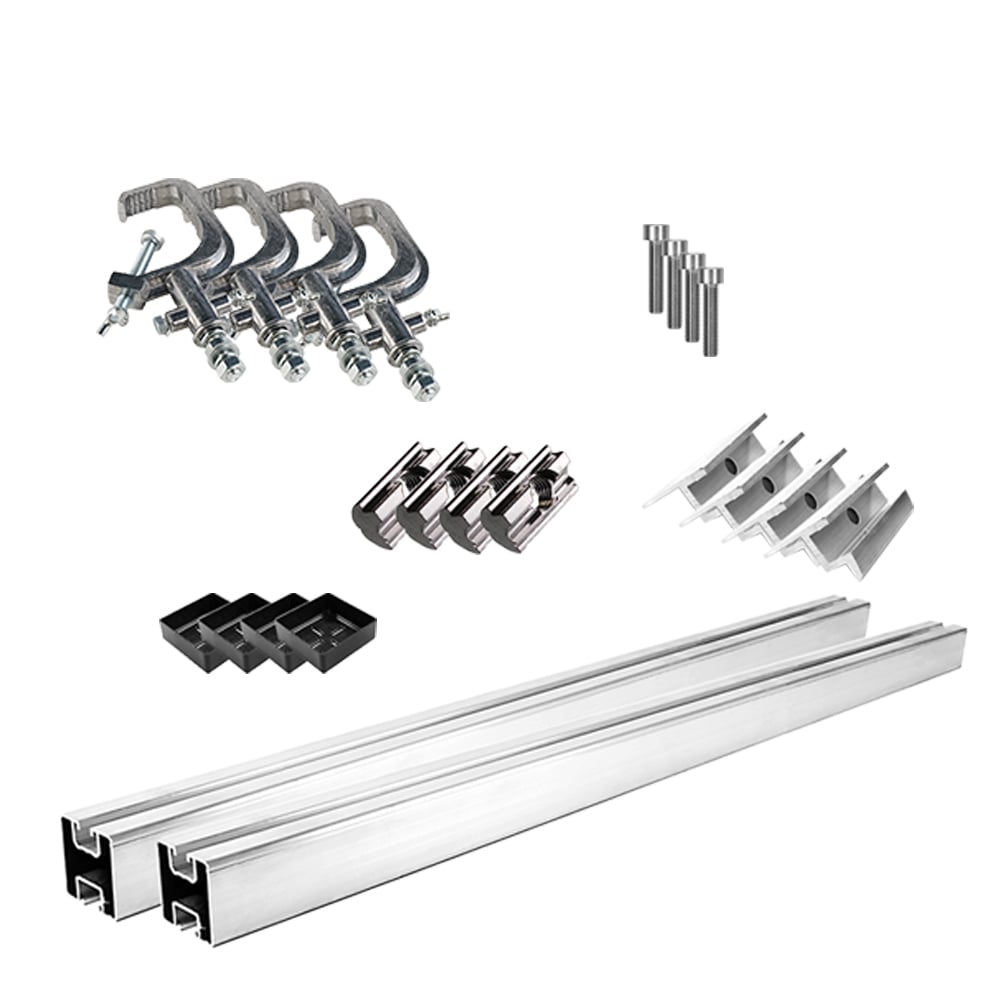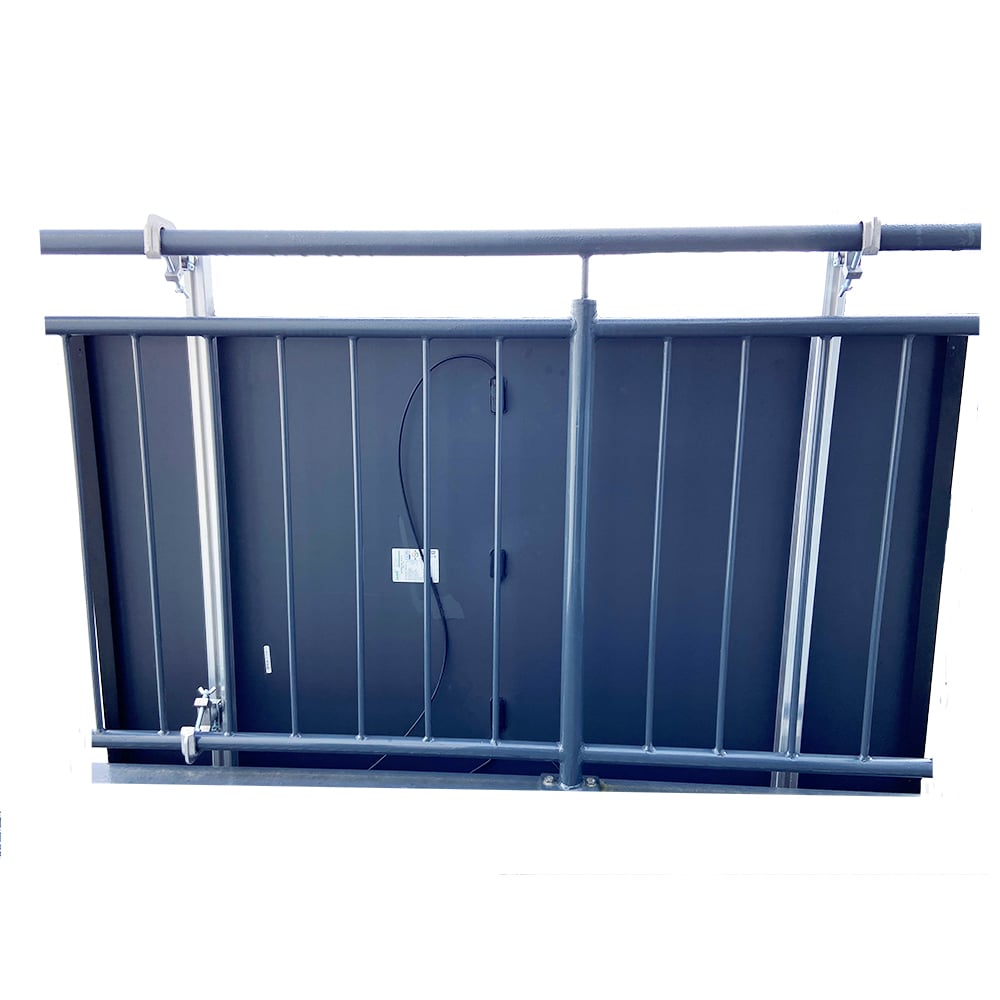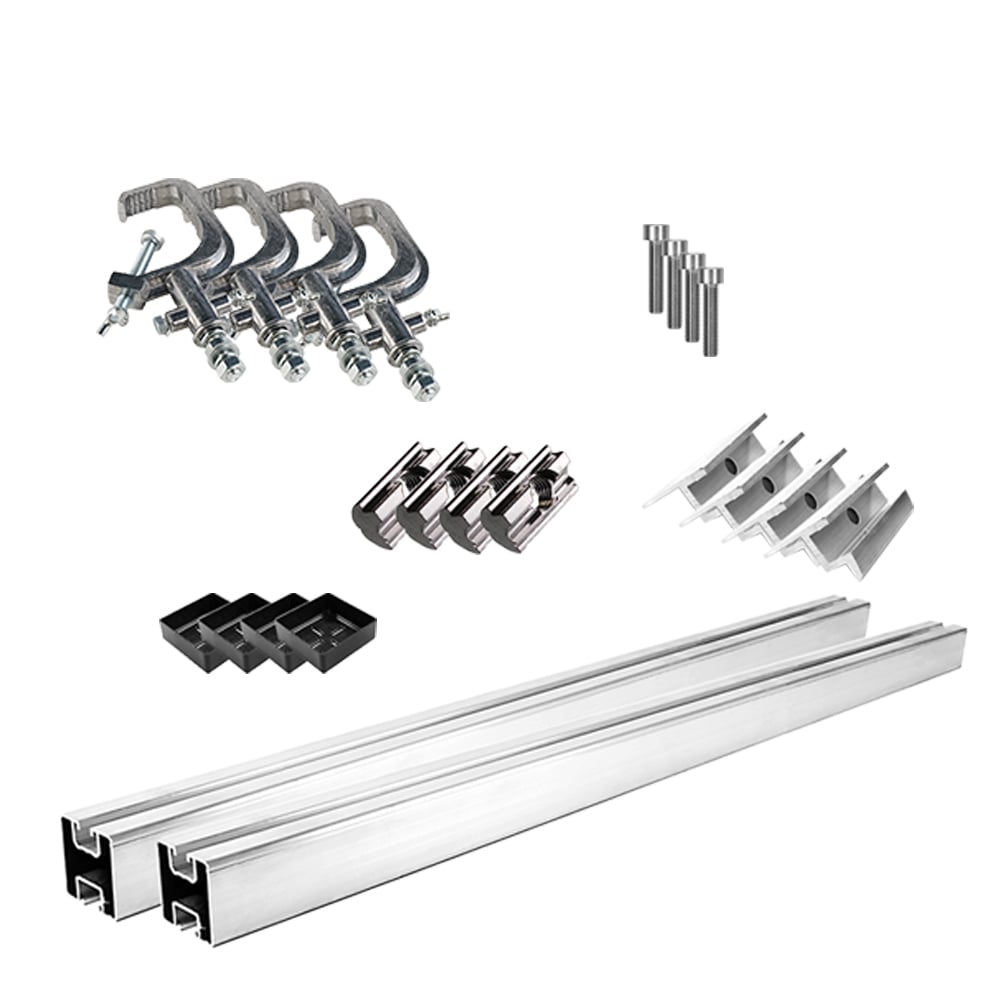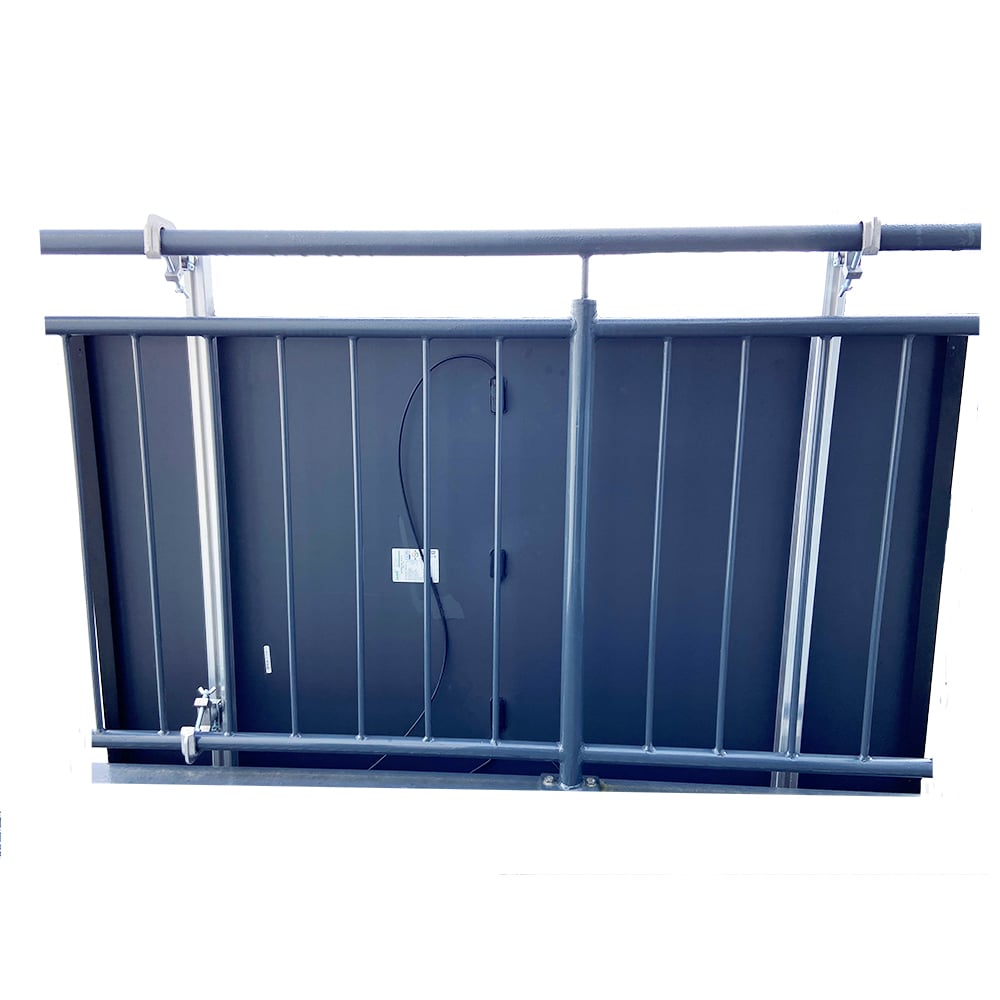 Product number:
8-01-013530
This set contains everything you need to attach a module to a balcony railing or other suitable railings.... The included C-hooks are specially designed for railings. This set is suitable for solar modules with a maximum width of 120mm and a frame height of 35mm.
The highest quality corrosion-free stainless steel and aluminum materials ensure a safe and long-lasting installation.
Set consists of:
2 x 1.25m profile rail 4x4cm (aluminum)
4 x C-hook pipe clamp 30-50mm
4 x end clamp for solar panel (aluminum)
4 x M8x35 screw (stainless steel)
4 x groove stone for rail profile (aluminum)
4 x end cap pa black for aluminum profiles

Note
Only for framed modules with 35mm frame thickness.
Modules are not included in delivery