Victron agm 12v 165Ah deep cycle rechargeable battery
Product number:
2-67-012225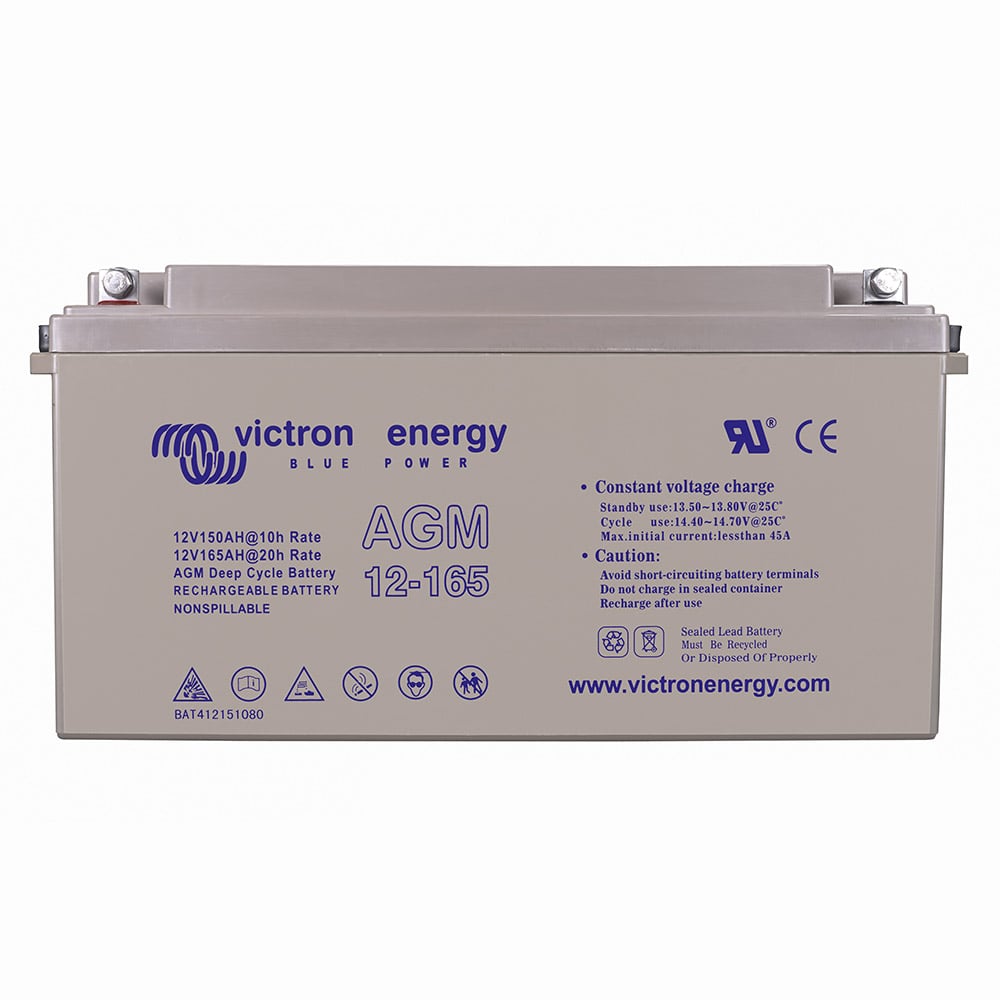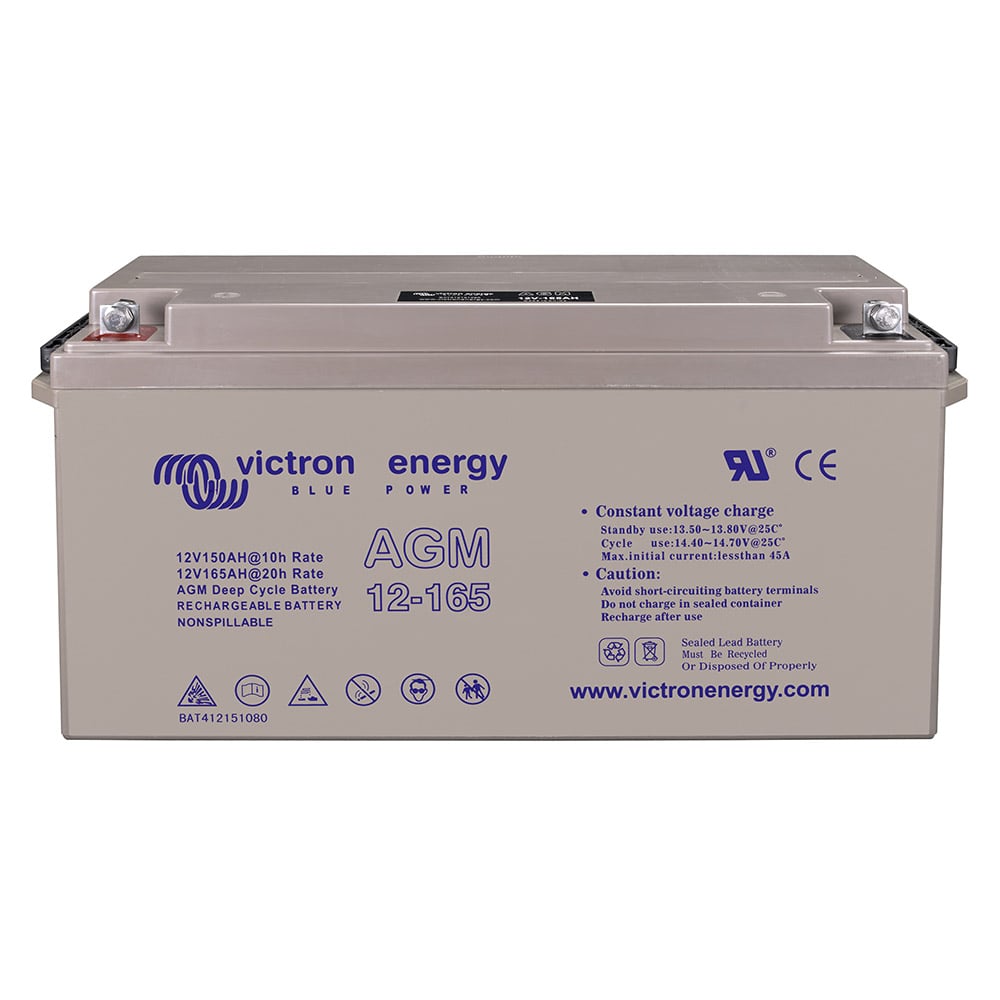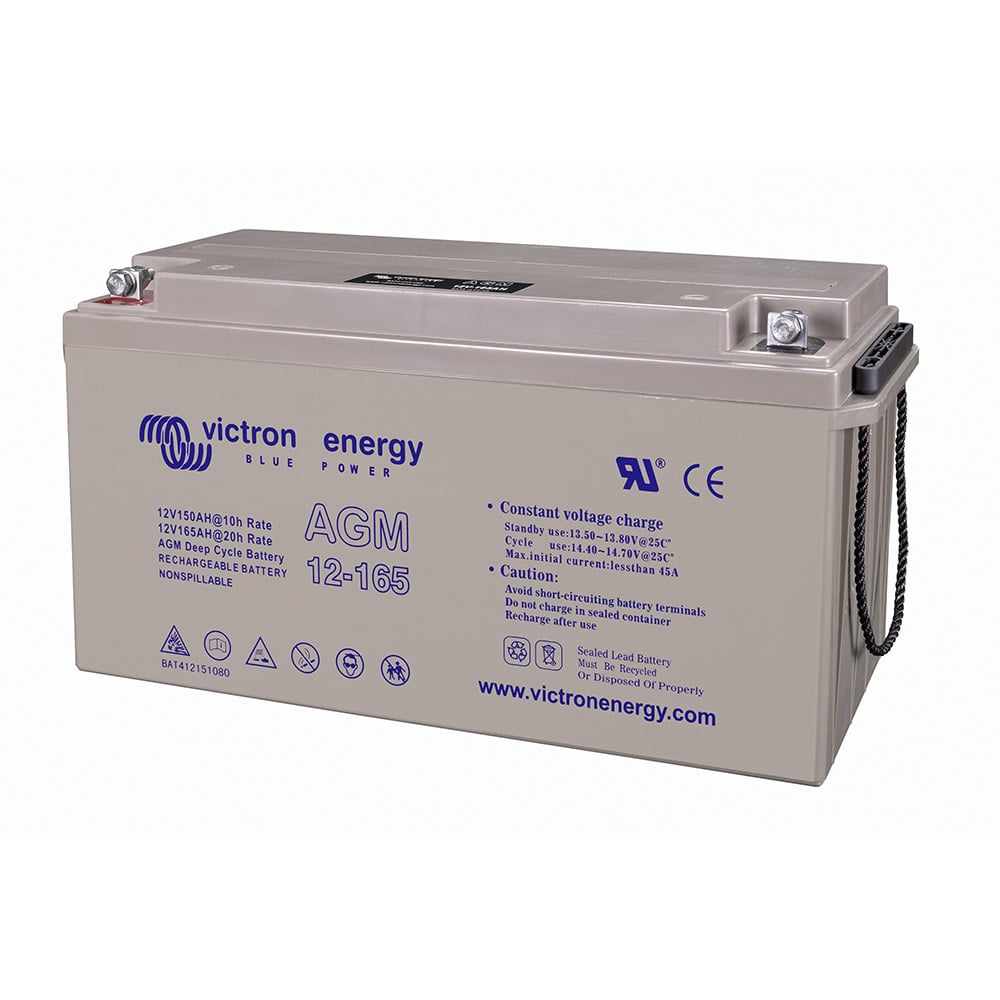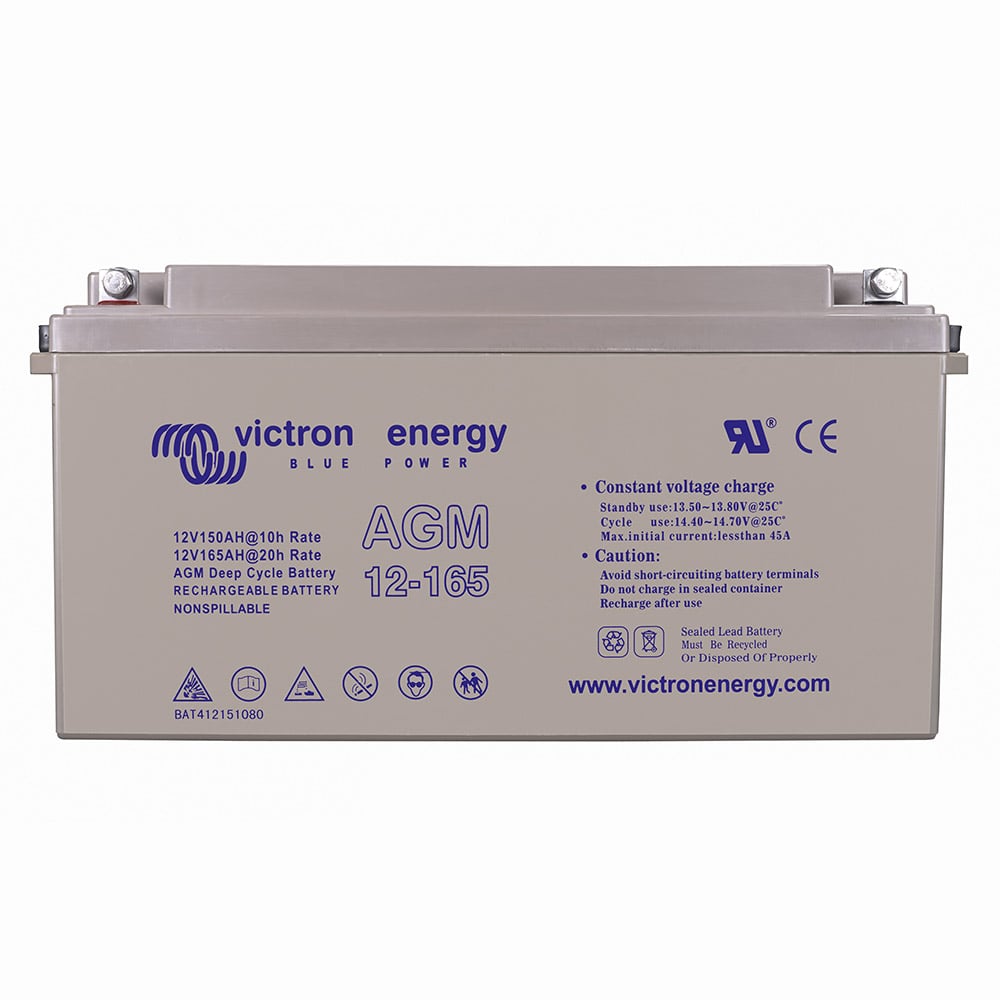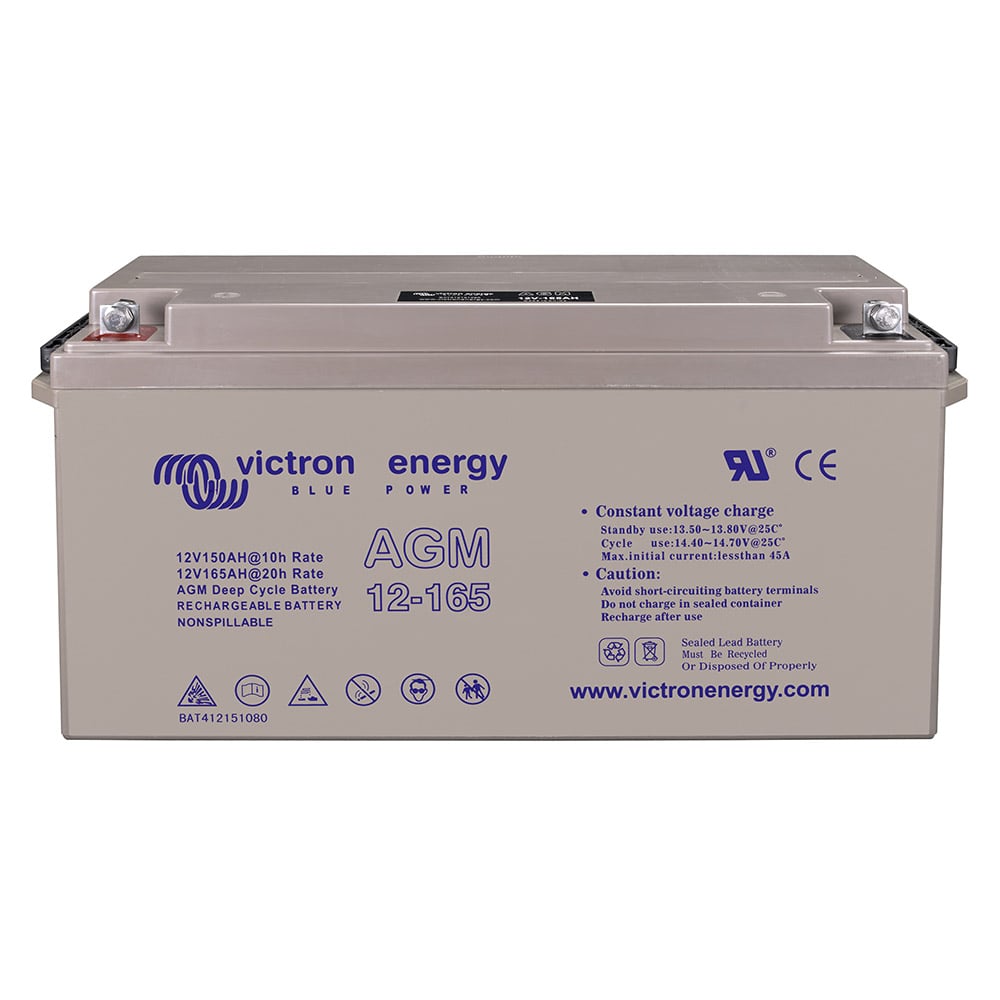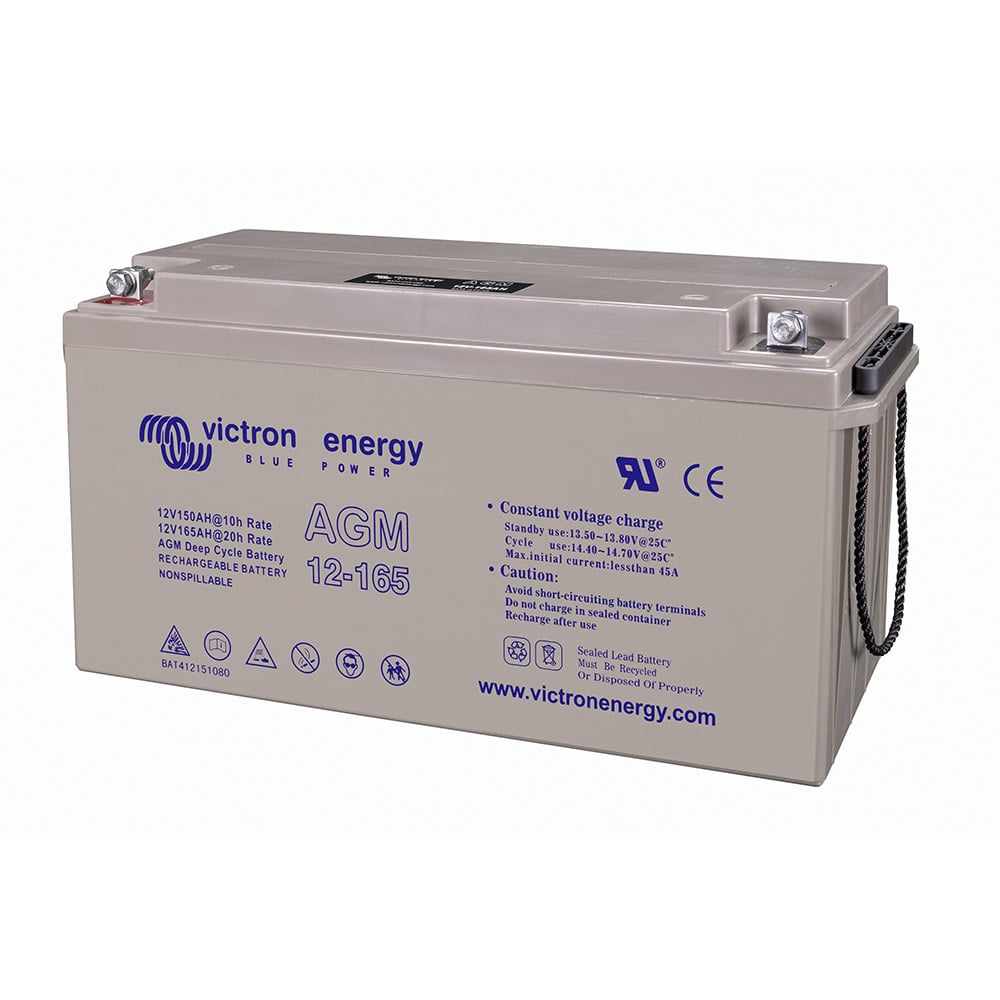 The agm 12v 165Ah deep-cycle battery from Victron Energy (mpn bat412151084) is characterized by high cycle stability and, due to its low internal resistance, is excellently suited for applications with high-current discharge, as is the case, for example, when operating an inverter in a Solaranlage.
Features of the Victron 12v 165Ah Deep Cycle agm battery
Victron Part number: bat412151084
Battery Rated Voltage: 12v
Battery capacity: 165Ah
Lifetime at 20°c 7-10 years
Cycles at 20°c and 30% discharge: 1500
Cycles at 20°c and 50% discharge: 600
Cycles at 20°c and 80% discharge: 400
low internal resistance
very good tolerance of high current discharge
Weight: 47 Kg, dimensions (WxLxH): 48,5 x 17,2 x 24 cm
typical applications of the
Applications with high current discharge, for example Solaranlagen mit Wechselrichter an der Solar-Batterie
perfectly applicable as starter battery
Drive battery
Thrusters, winches etc.
low self discharge
Thanks to the processing of high purity materials and lead calcium grid in the Victron agm 12v 165Ah battery, it is ensured that the self-discharge of this battery is particularly low. This prevents the battery from discharging itself too quickly during long periods without charging.
perfect contact: equipped with m8 copper cable lug
The Deep-Cycle battery 12v 165Ah offers the best possible contact thanks to the permanently integrated copper cable lugs, ensuring a perfect current flow without any loss of power due to a poor battery connection.
Scope of delivery:
1x Victron Energy bat412151084 agm 12v 165Ah Deep-Cycle Battery
Manufacturer:
Victron Energy