Victron blue smart IP65 12/5 12V 230V battery charger
Product number:
1-67-011495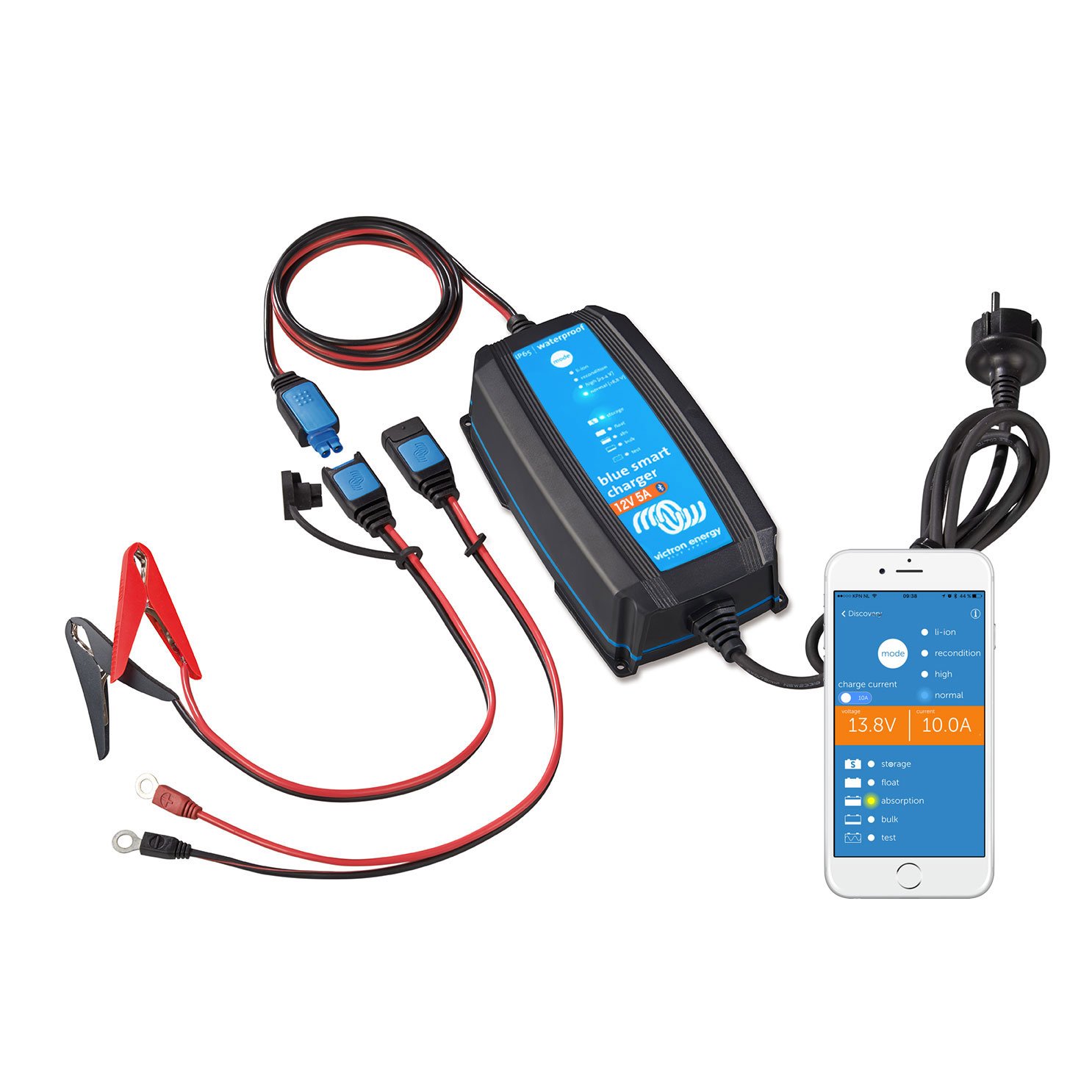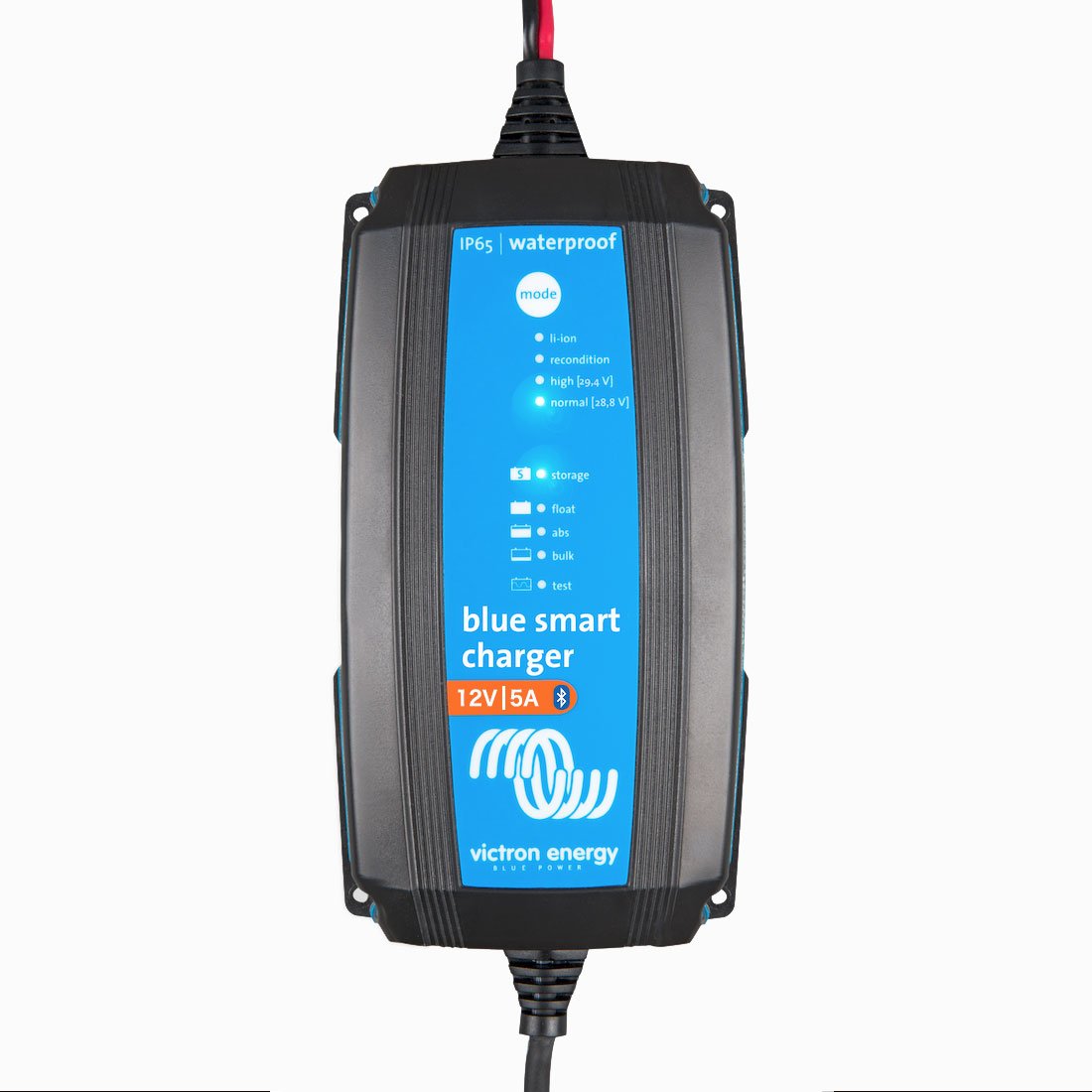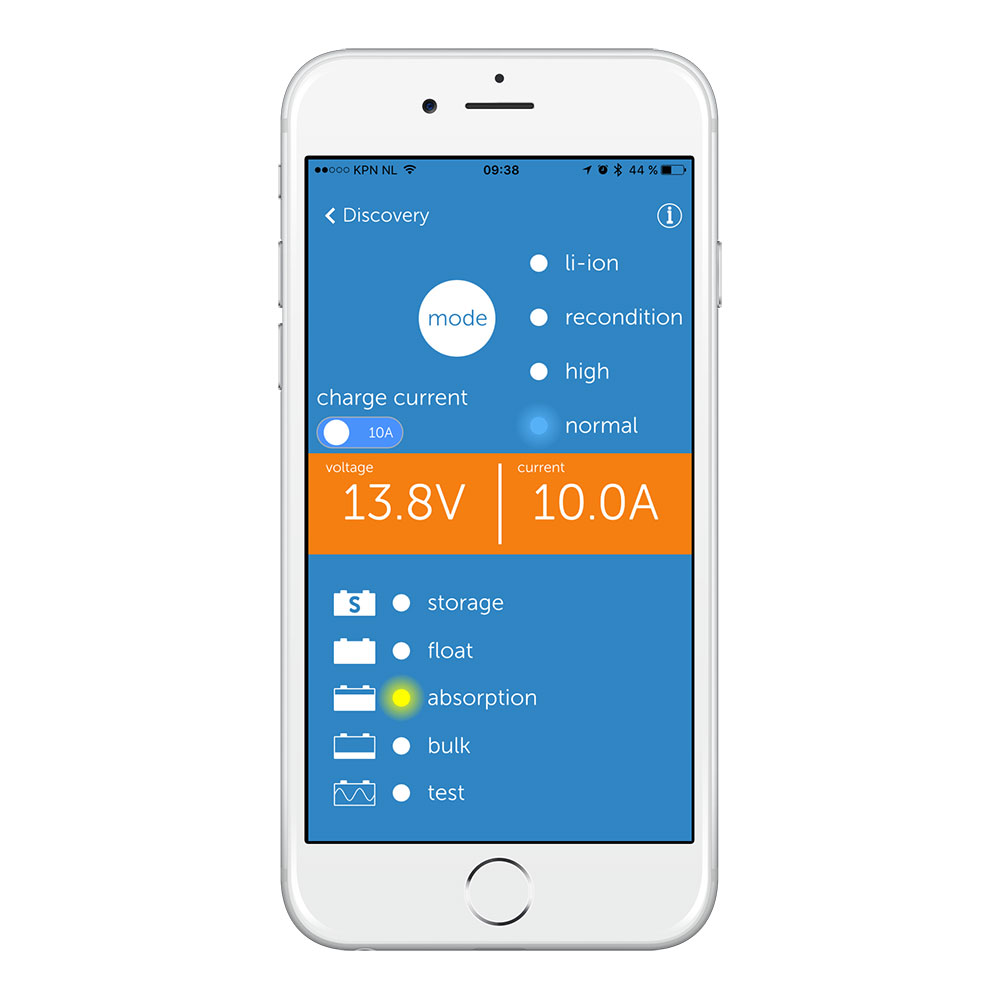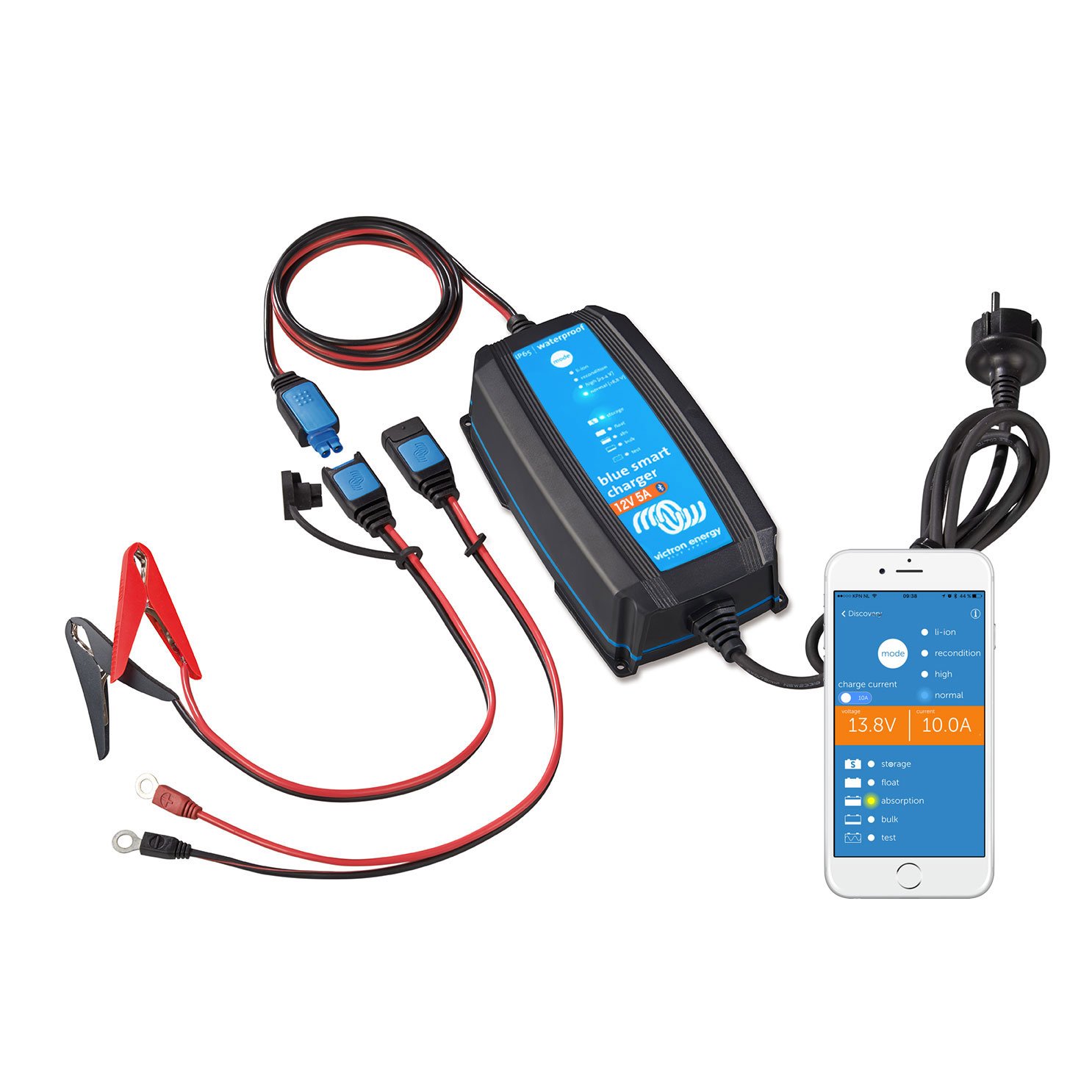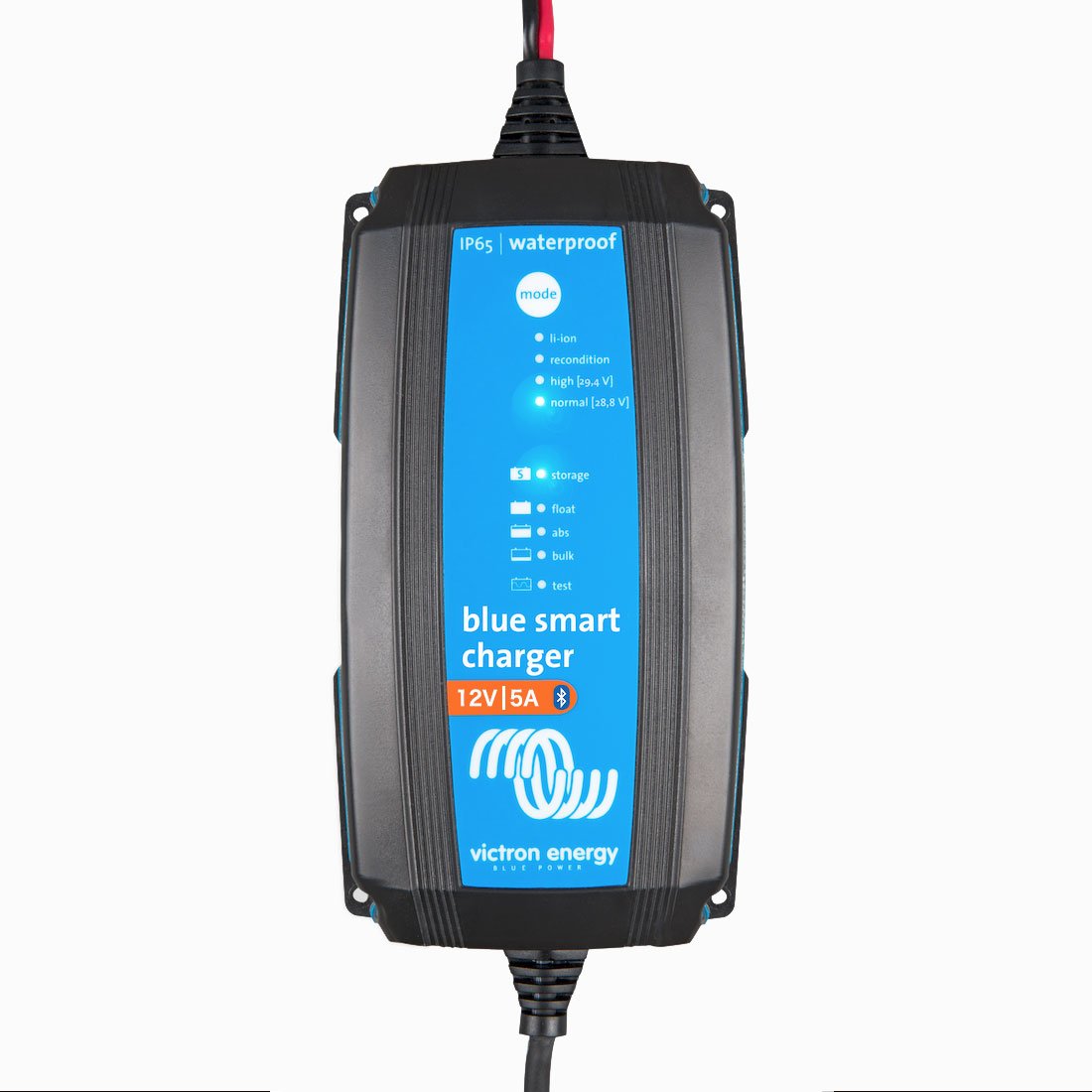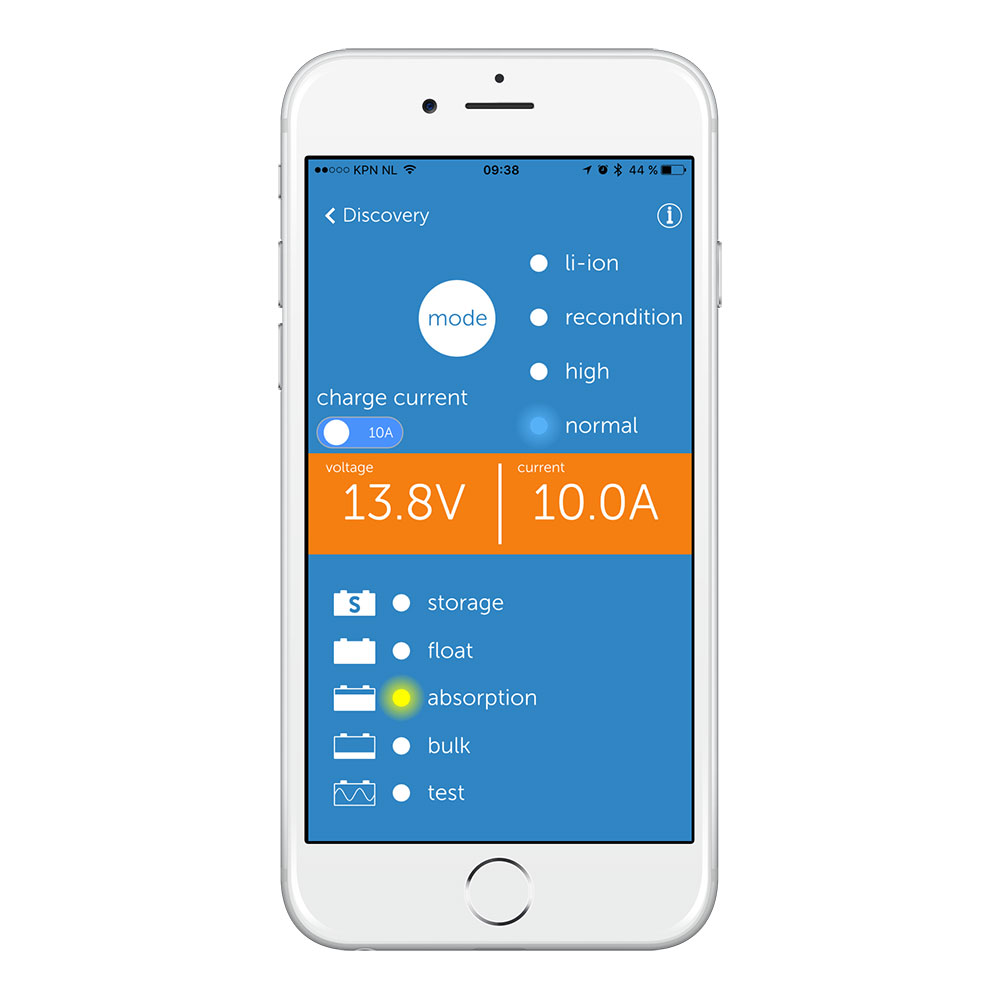 Product number:
1-67-011495
Blue Smart series battery charger from victron Energy (mpn bpc120533064r) with built-in Bluetooth. It is designed to charge 12v batteries of various types and delivered a maximum charging current of 5a. Together with the free victronConnect app, you can thus easily and smartly evaluate the activity of your battery charger via your smartphone, tablet or computer and even configure it to a certain degree.

technical highlights of the Blue Smart ip65 12/5 battery charger
easy configuration and setup of the Blue Smart ip65 12/5 via Bluetooth interface
suitable for all 12v battery types
max. 5a charging current
solid protection against splash water. Dust and chemicals thanks to ip65 protection
has several functions to extend battery life
automatic temperature adjustment at low or high temperatures
automatic power supply function
7-step intelligent charging algorithm
can restore completely discharged batteries "dead batteries
has low energy mode for charging small batteries
victron-Item number: bpc120531064r
Lithium-ion battery mode
ultra-high efficiency "green" battery charger
With up to 95% efficiency, these chargers generate three to four times less heat than the industry standard. And, after the battery is fully charged, power consumption is reduced to 0.5 watts, five to ten times better than the industry standard
durable, safe and quiet
low heat load on electronic components
protected against ingress of dust, water and chemicals
Protection against overheating: the output current is linearly reduced when the temperature rises up to 60 °c, so the charger will not fail even in extreme temperatures
the chargers are absolutely silent thanks to passive cooling: no fan or other moving parts
Reconditioning (recovery)

A lead-acid battery that has not been sufficiently charged or has been left in a discharged state for days or weeks will deteriorate in performance due to sulfation. Provided the process is stopped in time, it allows the sulfation to be partially reversed by charging the battery at low current until a higher voltage is reached

Function to restore fully discharged batteries

Most chargers with reverse polarity protection will not recognize a battery that has been discharged to zero volts or near zero volts and therefore will not recharge it. However, the Blue Power charger will attempt to recharge a fully discharged battery with low current and will resume normal charging after sufficient voltage has been established across the battery terminal

optional accessories
12 v cigarette lighter plug with fuse
2 meter extension cable
Connecting terminals with fuses
M6 cable lug connector with fuse
Scope of delivery:
1x victron bpc120531064r Blue Smart ip65 12/5 12v 230v battery charger
1x instruction manual
1x connection terminals
1x m8 cable lug connector

Dimensions:
6,5 x 10,8 x 23,5cm
Manufacturer:
Victron Energy
Product Type:
Multifunctional 230V-12V battery charger with numerous functions such as automatic power supply, smart operation and configuration via Bluethooth Smart and much more.
Warranty:
5 years manufacturer's warranty 2