Victron BlueSolar PWM-Light 48V 30A Solar Charge Controller
Product number:
1-67-008470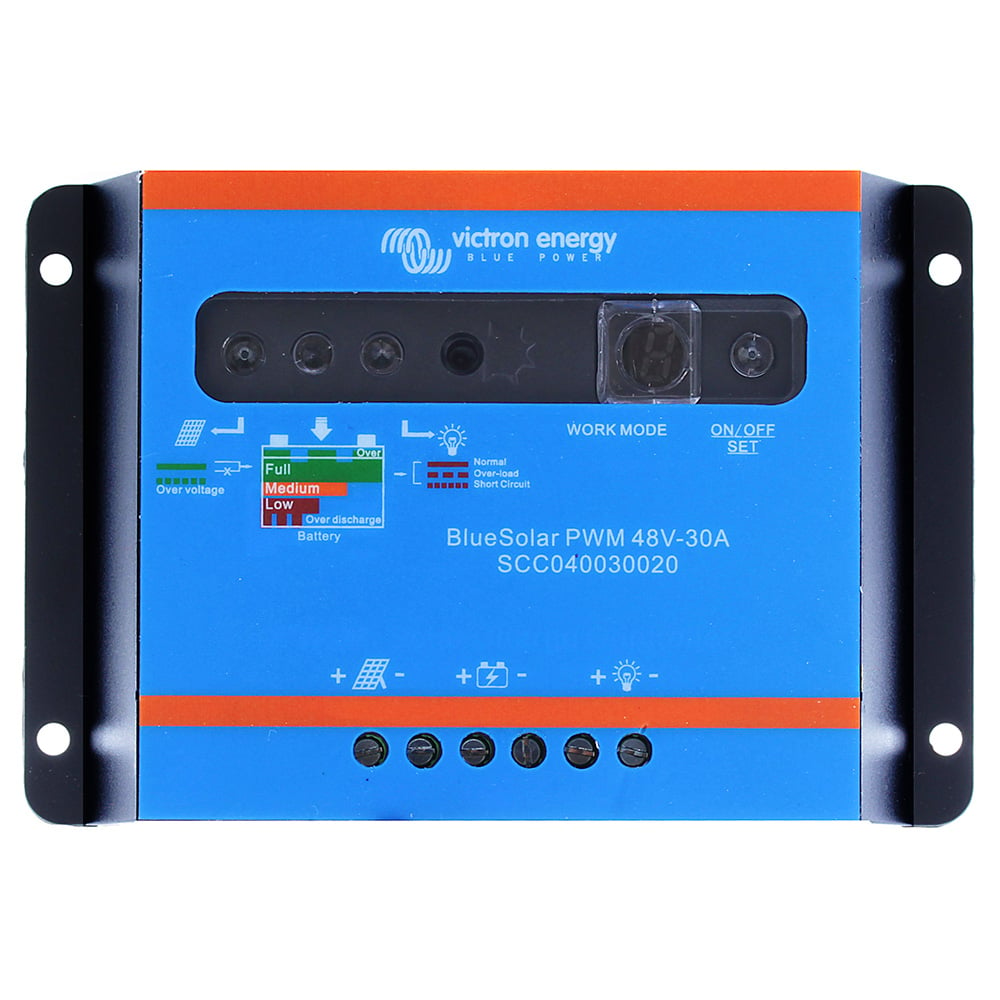 Product number:
1-67-008470
The Victron PWM-Light 48V 30A (MPN SCC040030020) is a reasonable-priced PWM charge controller that was especially developed to control lighting systems. There are several possibilities to configure the switching-off/on of these DC consumers. Of course with this charge controller other things like ventilation can be controlled.
Please check the manual for detailled information about the possible configurations.
Important product features:
Load output with low battery voltage disconnect function.
Lighting control function, one timer only.
Two digit seven segment display for quick and easy setting of the load output functionality, including timer setting.
Three stage battery charging (bulk, absorption, float), not programmable.
Load output protected against over load and short circuit.
Protected against reverse polarity connection of the solar array and/or battery.
Day/night timing options: see manual for details
Delivery scope:
1x Victron Energy SCC040030020 PWM-Light 48V-30A
1x Manual

Ambient temperature:
-20°C - +50°C
Battery type adjustable:
liquid lead acid
Charge controller type:
PWM
Manufacturer:
Victron Energy
Number of charging outputs:
1
Own consumption in standby:
10mA
Product Type:
Charge controller
Protective functions:
from battery polarity reversal, output short circuit, overtemperature
Solar module current (max.):
30A
Solar module voltage (max.):
100V
max. charging current:
30A