Victron buck boost dc-dc converter 50a voltage converter for 12v/24v
Product number:
1-67-009430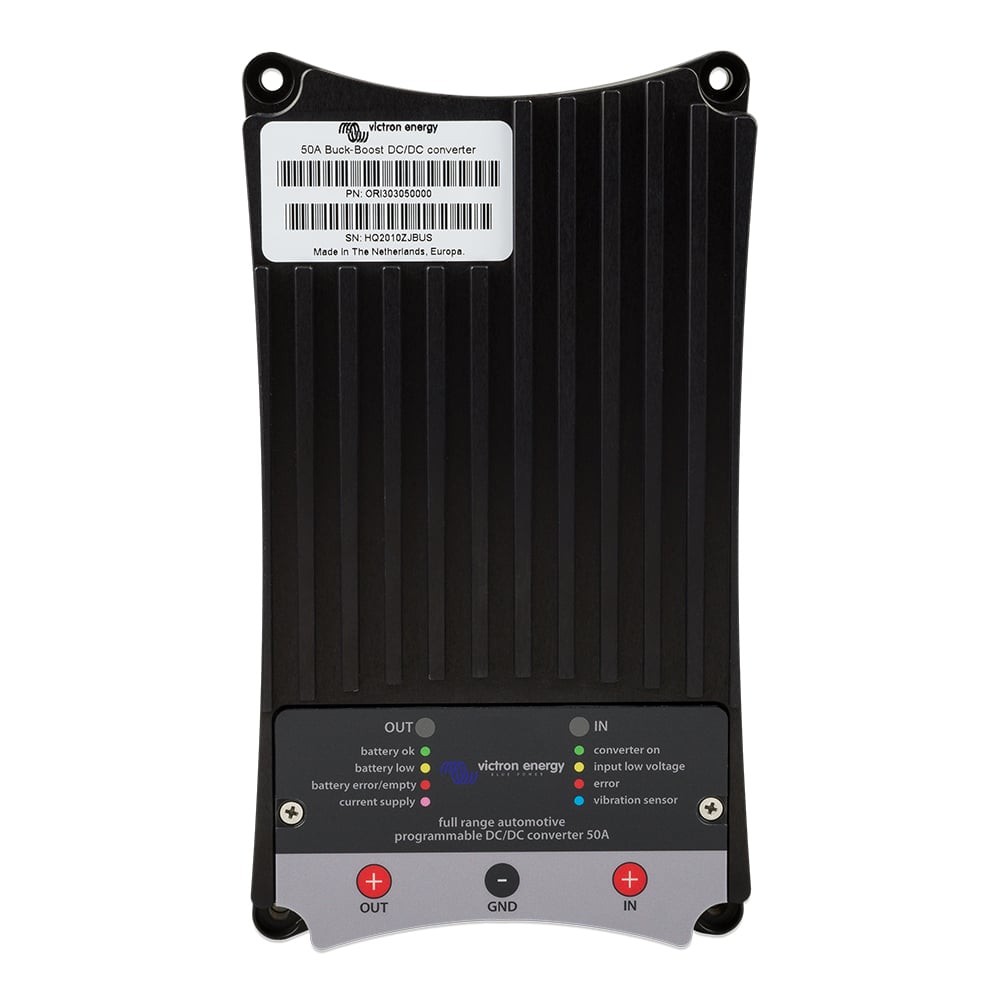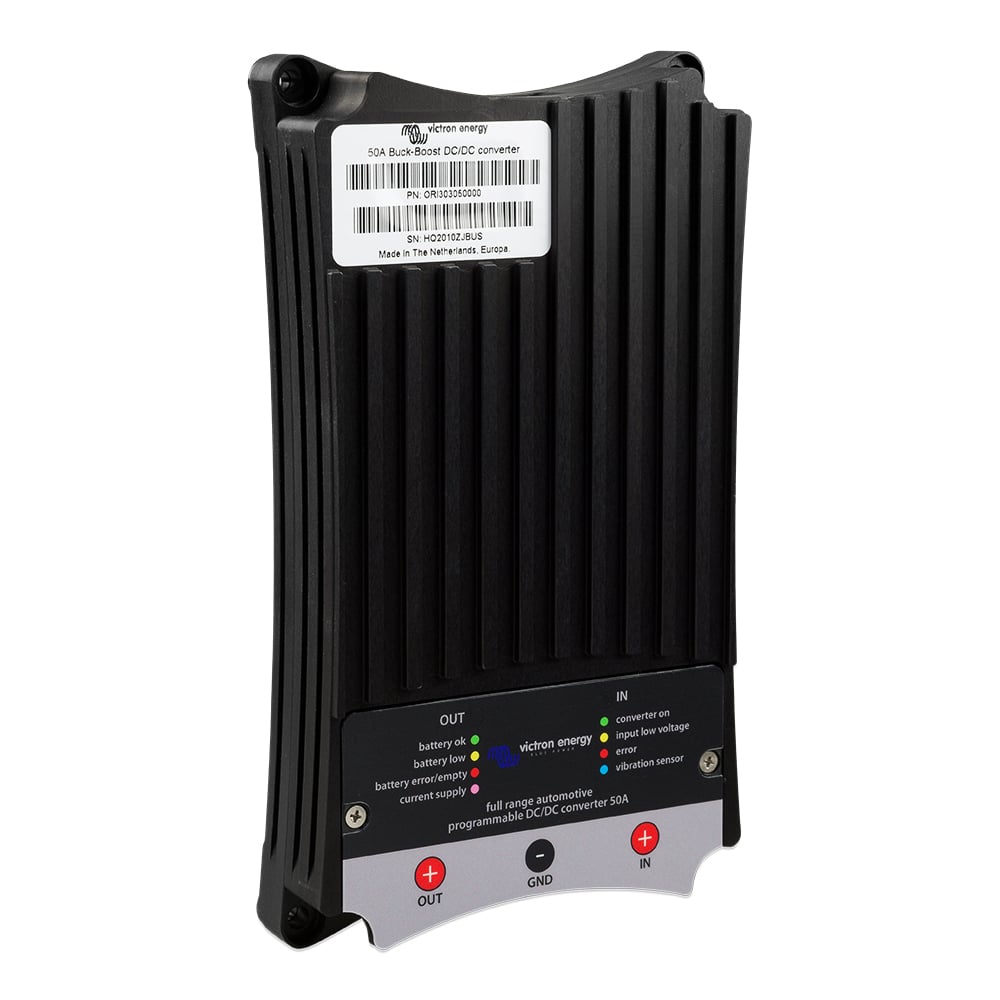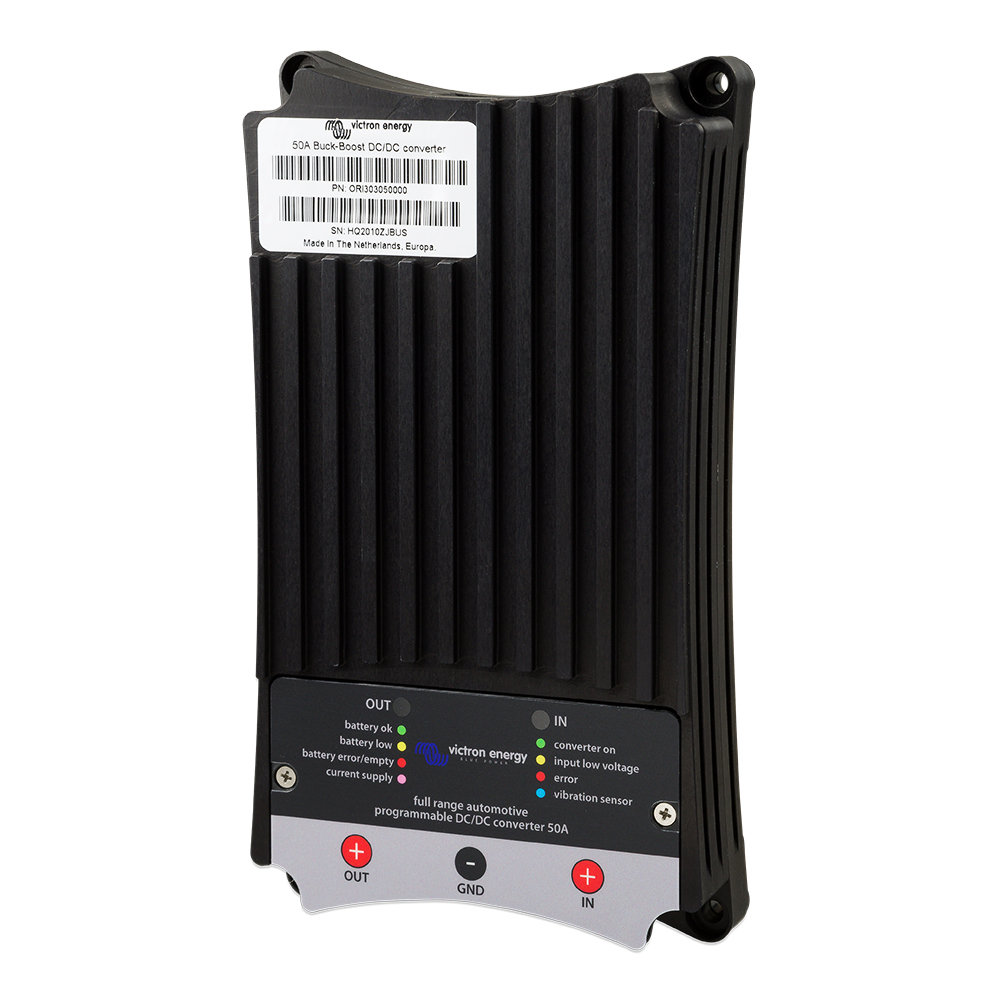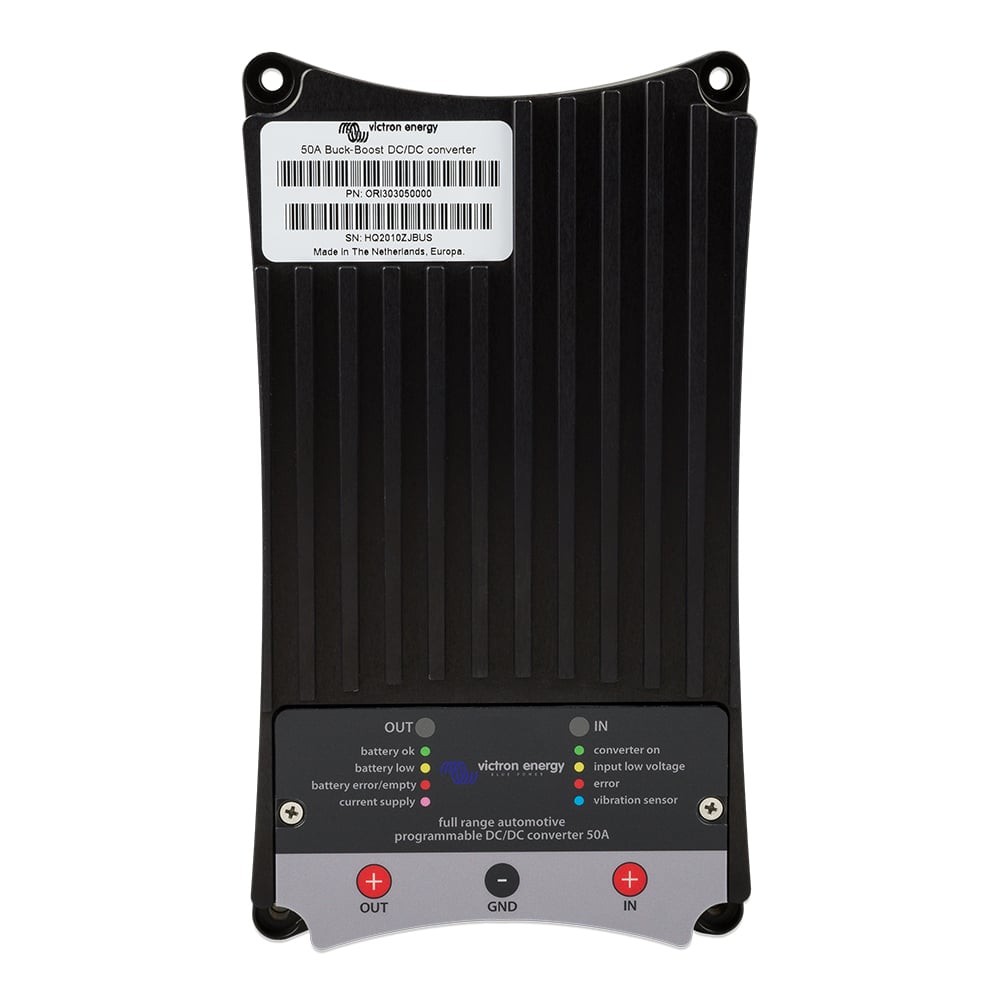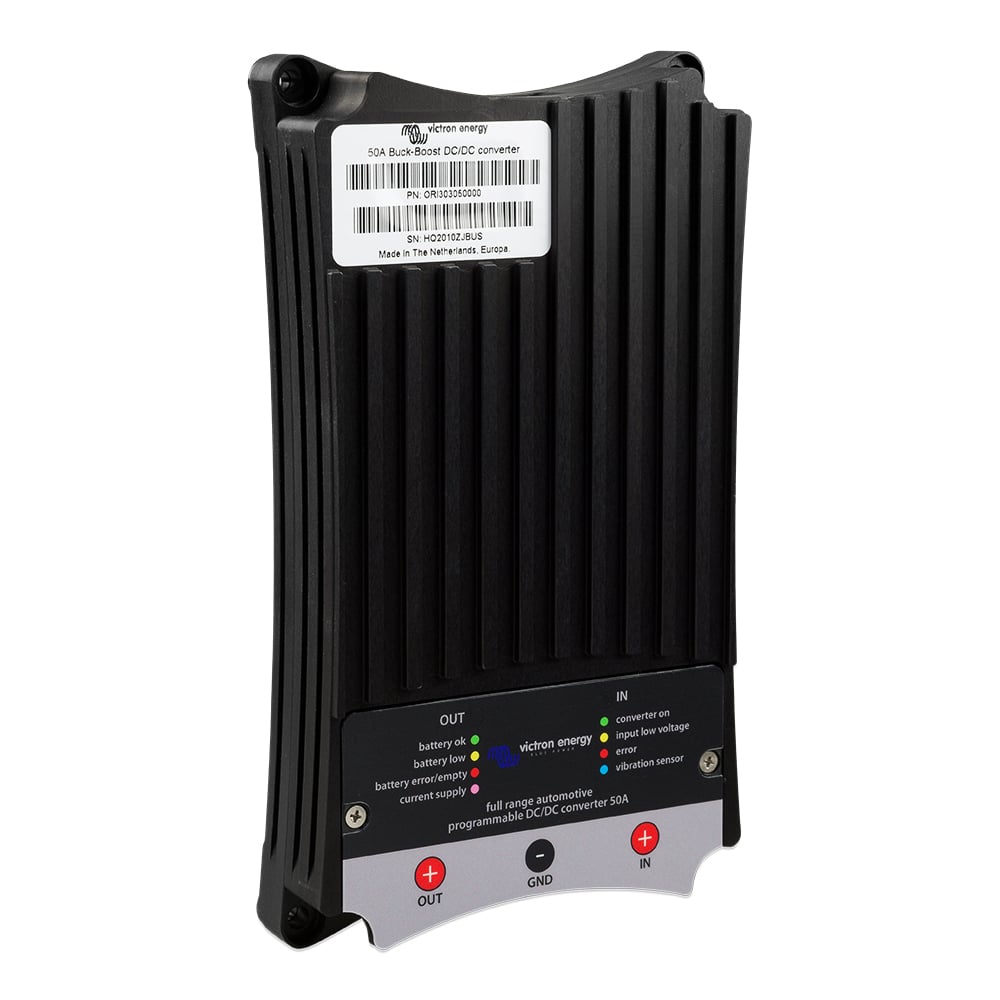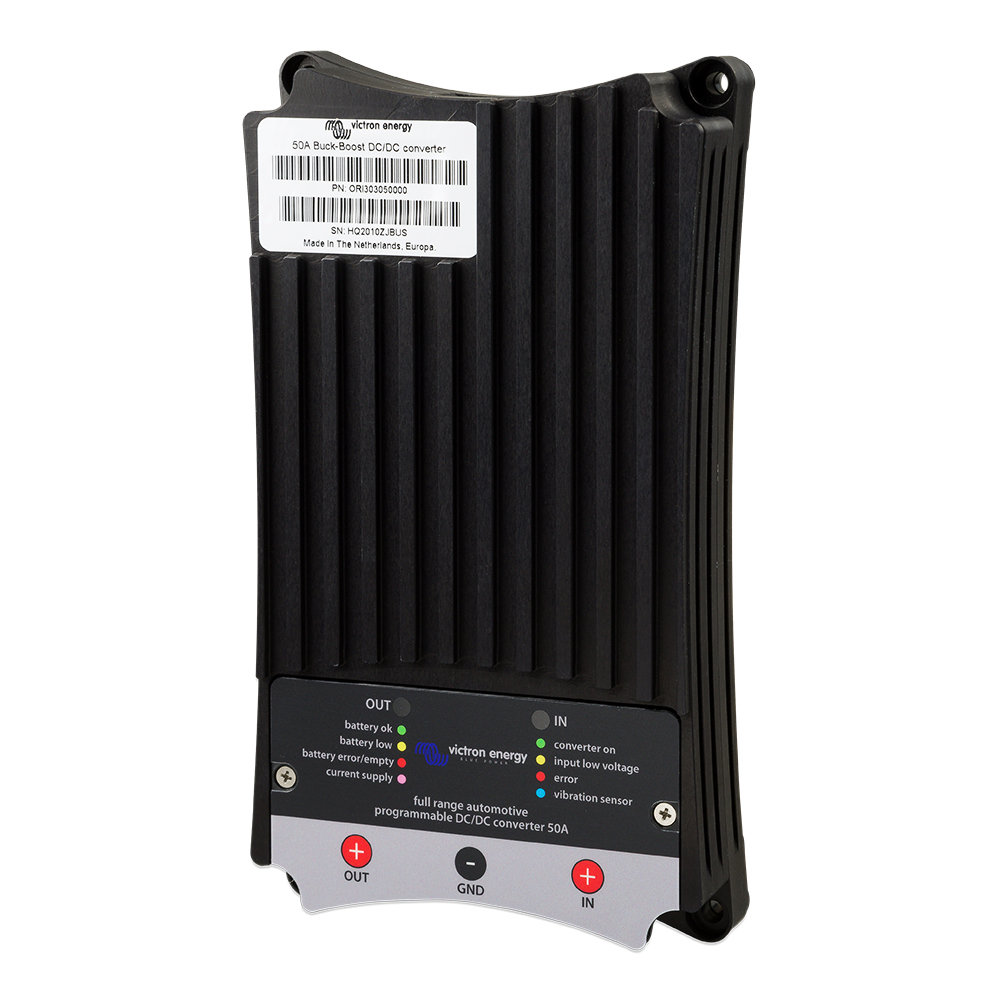 Shipped in 10-14 Werktage
Product number:
1-67-009430
The buck-boost dc-dc voltage converter from Victron Energy (mpn ori303050000) is a converter for charging a 12v/24v service battery in vehicles with an intelligent alternator. Since these alternators (powered by the on-board electronics of Euro 5 and 6 engines) do not always output the correct charging current, a dc-dc converter is crucial to properly charge the service battery. The converter charges the auxiliary battery at a preset charging voltage, eliminating high voltages or low voltages.
Features
System for detecting when "engine running
Fully programmable
One product for 12v, 24v and 12/24v systems
Charging current and input current limitation
LED status indicators for input and output
System to detect when "engine running
Deep discharge of the vehicle's starter battery is prevented by a built-in system that detects when the "engine is running". however, instead of this detection system, the converter can also be activated by a programmable input (d+, CaNbus or (+)15 connection)
Fully programmable
The converter can be fully programmed by means of a simple and user-friendly PC application (a cable usb type a connector to usb type b connector is required)The converter can be programmed to charge a 12v or 24v auxiliary battery from either a 12v or 24v alternator or starter battery
Charging current and input current limitation
The output current is determined by the following factors:
The setting of the maximum charging current
The setting of the maximum input current
The limitation of the maximum operating temperature of the converter
Technical data
Input voltage range: 10-30V
output voltage range: 10-30V
Max. Charging current: 12v: 50a - 24v: 25a
operating temperature range: -25°c - +60°C
Weight: 1,4 kg
dimensions: 213 x 120 x 30 mm
Scope of delivery:
1x Victron buck-boost 50a dc-dc converter (mpn ori303050000) 1x instruction manual
Manufacturer:
Victron Energy
max. charging current:
50A