Victron ccgx WiFi module long range
Product number:
1-67-009590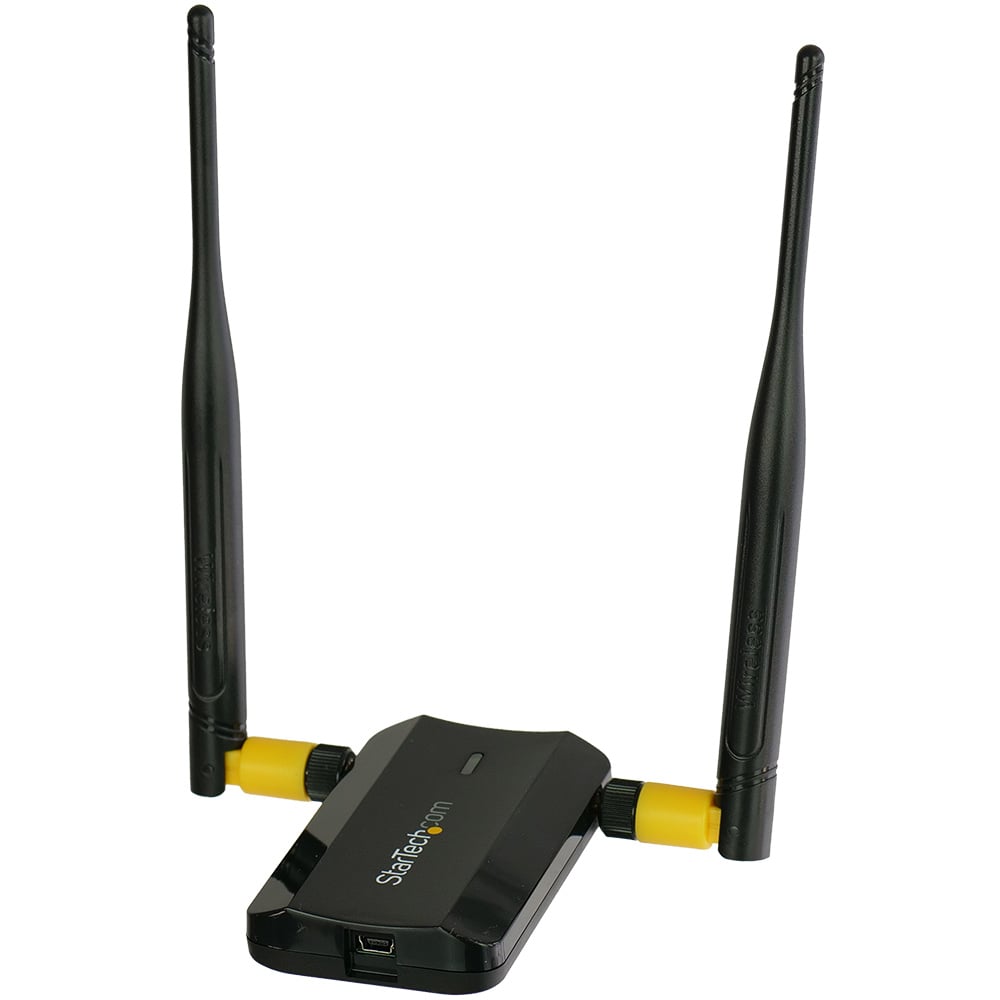 Product number:
1-67-009590
The ccgx WiFi Module Long Range (bpp900200100) connects your Color Control gx to a wifi network within range, providing an internet connection for the ccgx. The Startech usb300wn2x2d is the official wifi dongle recommendation from Victron for the ccgx.
The dual band wireless-N USB network adapter usb300wn2x2d can be used to connect a USB-enabled computer to a WiFi network with a frequency of 2.4 gHz or 5 gHz. The adapter can be used to connect to wireless-A, b, g or N networks and features 5dBi high gain antennas as well as amplifiers to provide optimized reception for up to 300 Mbps data bandwidth over distances up to 3 times greater than a standard WiFi adapter. This versatile dual band network adapter features 2t2r (2 transmitters, 2 receivers), Multiple Input/Multiple Output (mimo), and can be used with older wireless access points (at 2.4 gHz) as well as newer WAPs that support the less congested 5 gHz range.
Features of the ccgx WiFi Dongle Longe Range (Startech usb300wn2x2d)
Dual band feature ensures extensive compatibility with WiFi networks operating at frequencies of 2.4 gHz or 5 gHz
5dBi high gain antennas with high power amplifiers greatly increases network reception and transmission range over standard adapters
2 transmitters/2 receivers (2x2:2) antenna configuration with MIMO support
2.4/5 gHz dual band frequency support
Scope of delivery:
1x Victron Energy bpp900200100 ccgx WiFi Module Long Range 1x quick start guide
Manufacturer:
Victron Energy