Victron Digital Multi Control 200/200A GX (90º RJ45)
Product number:
8-67-009135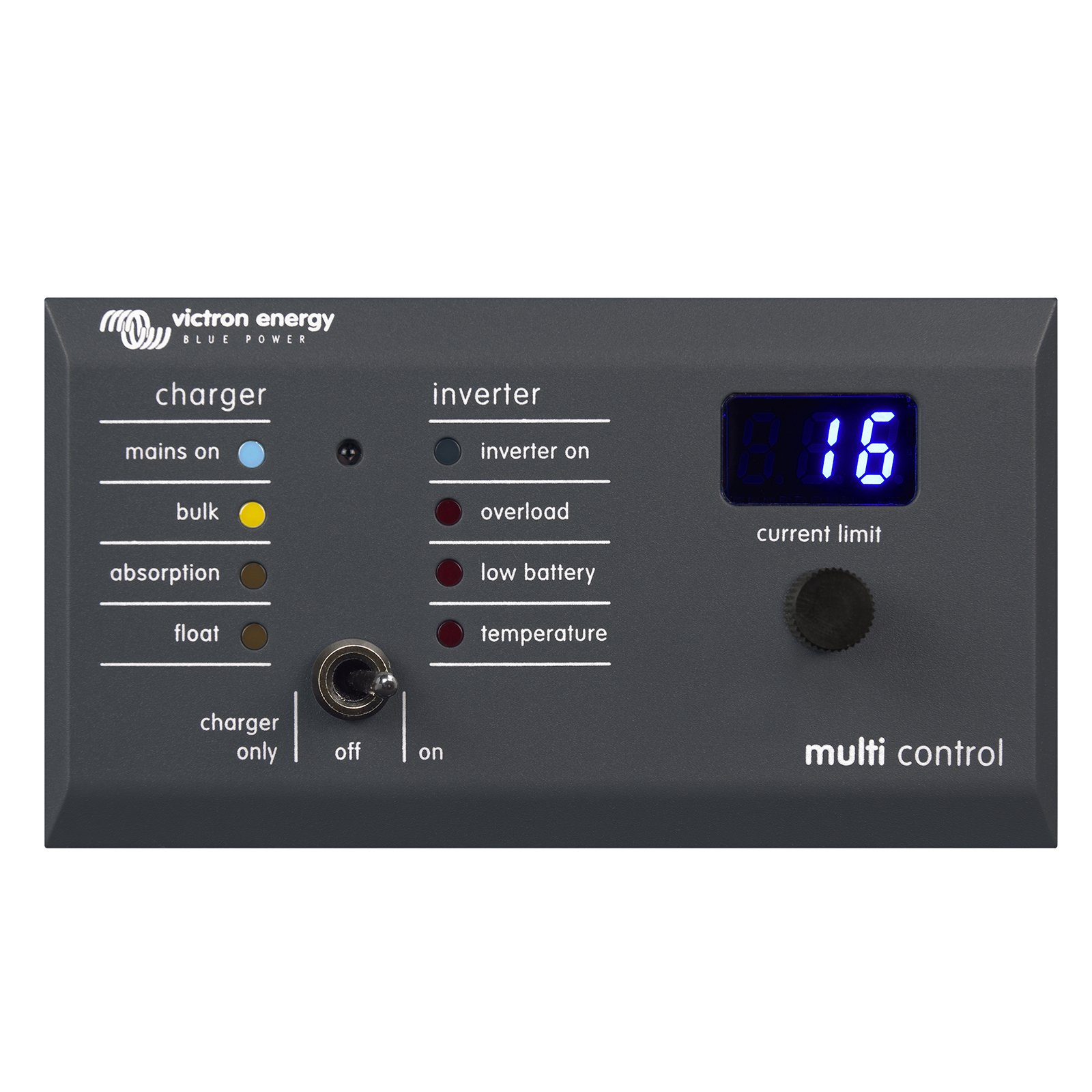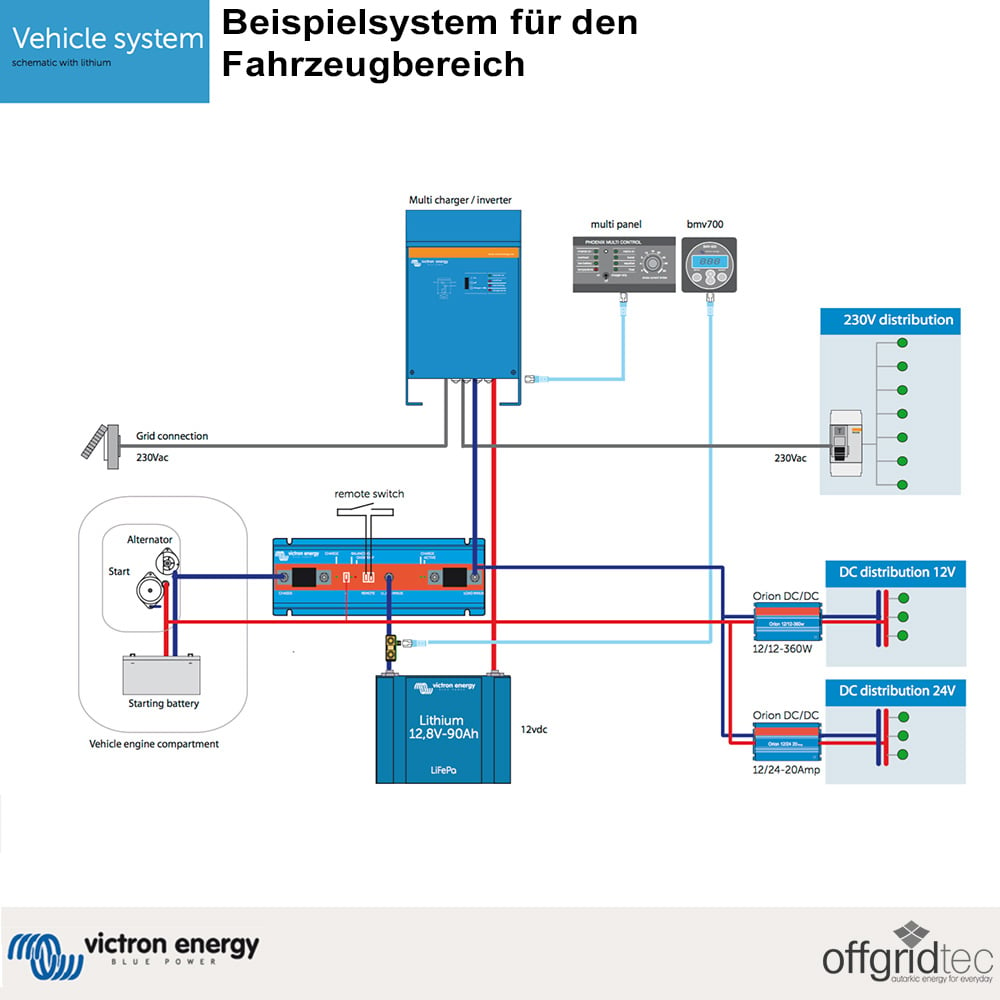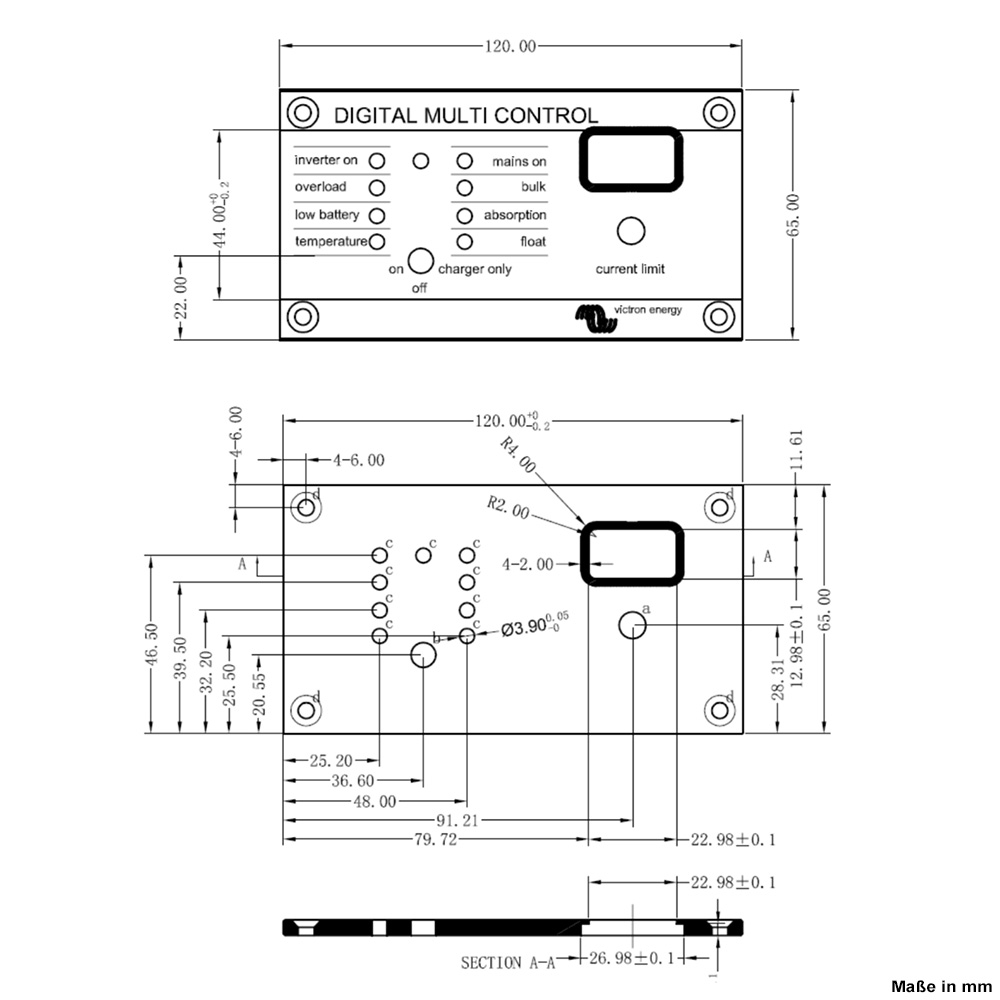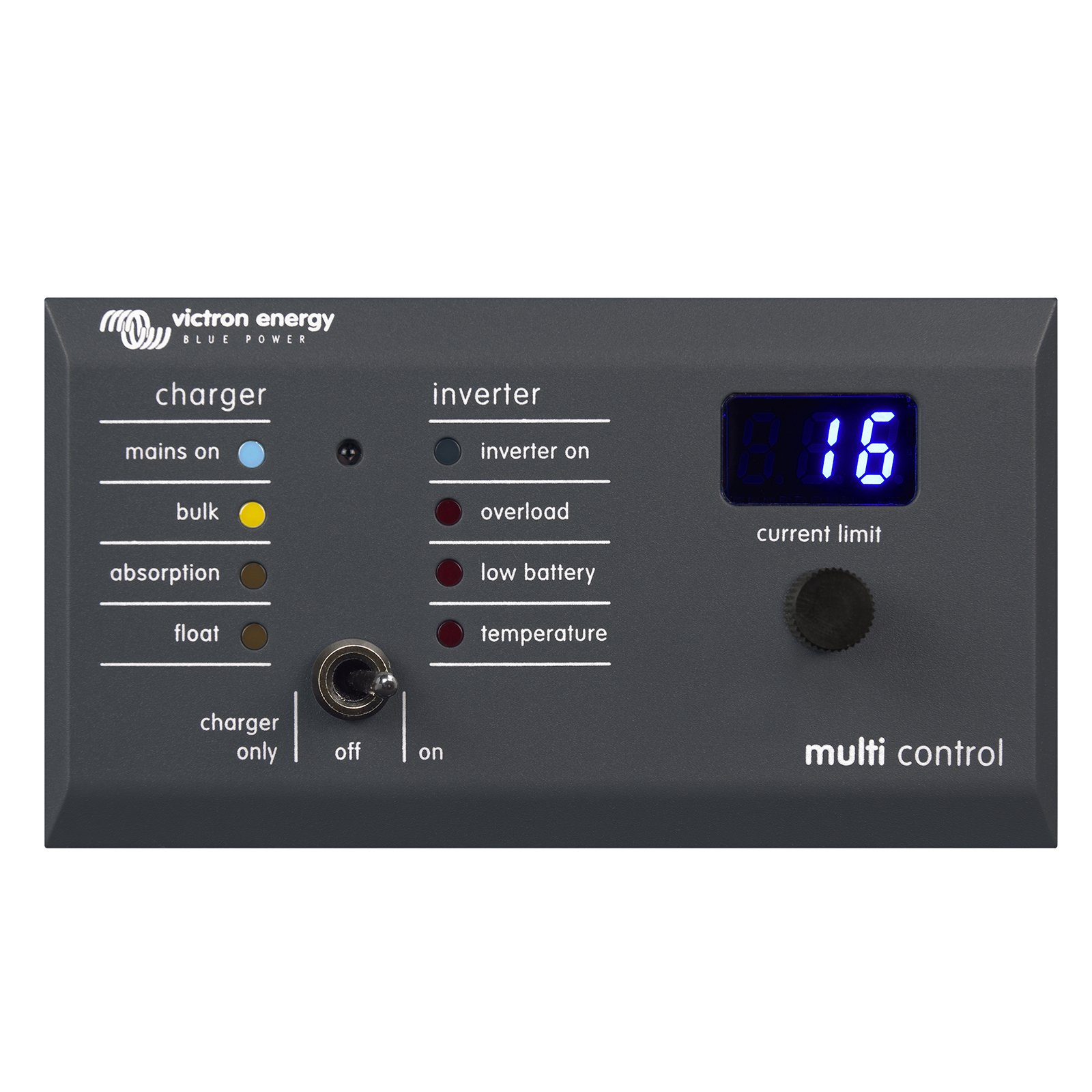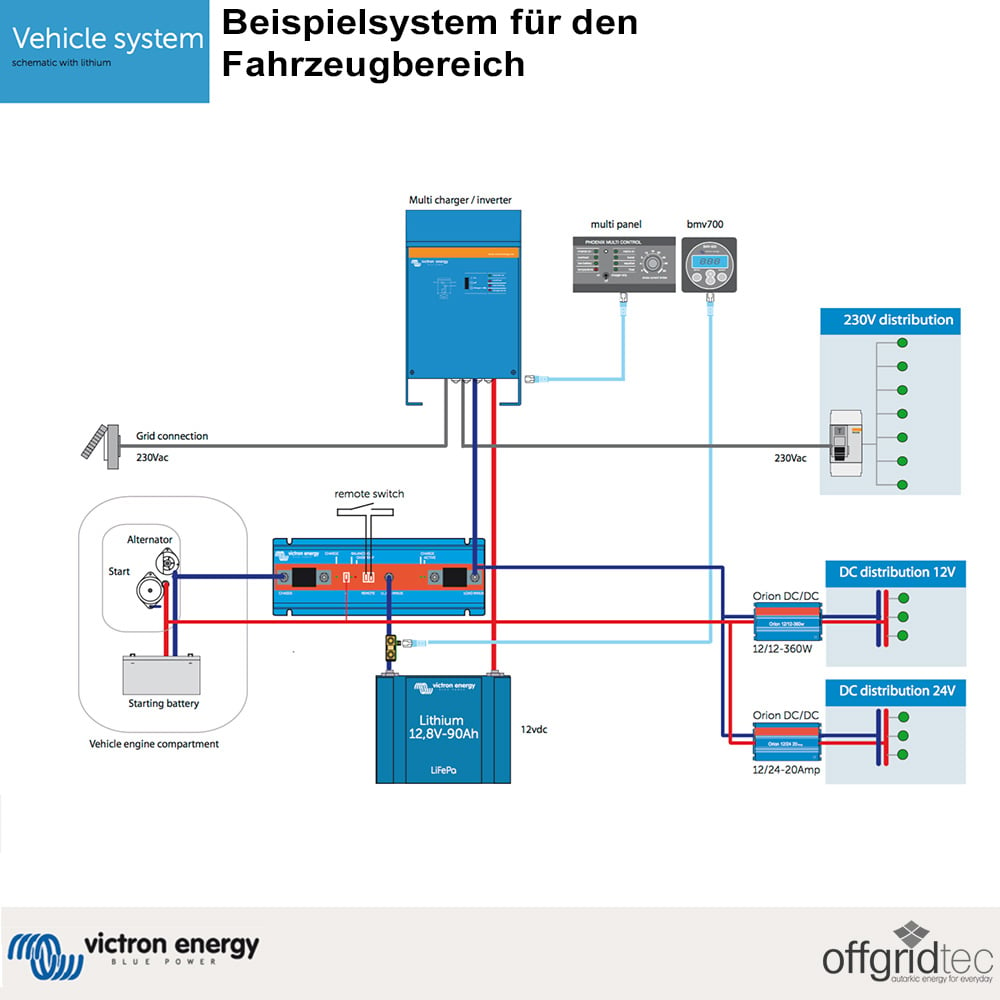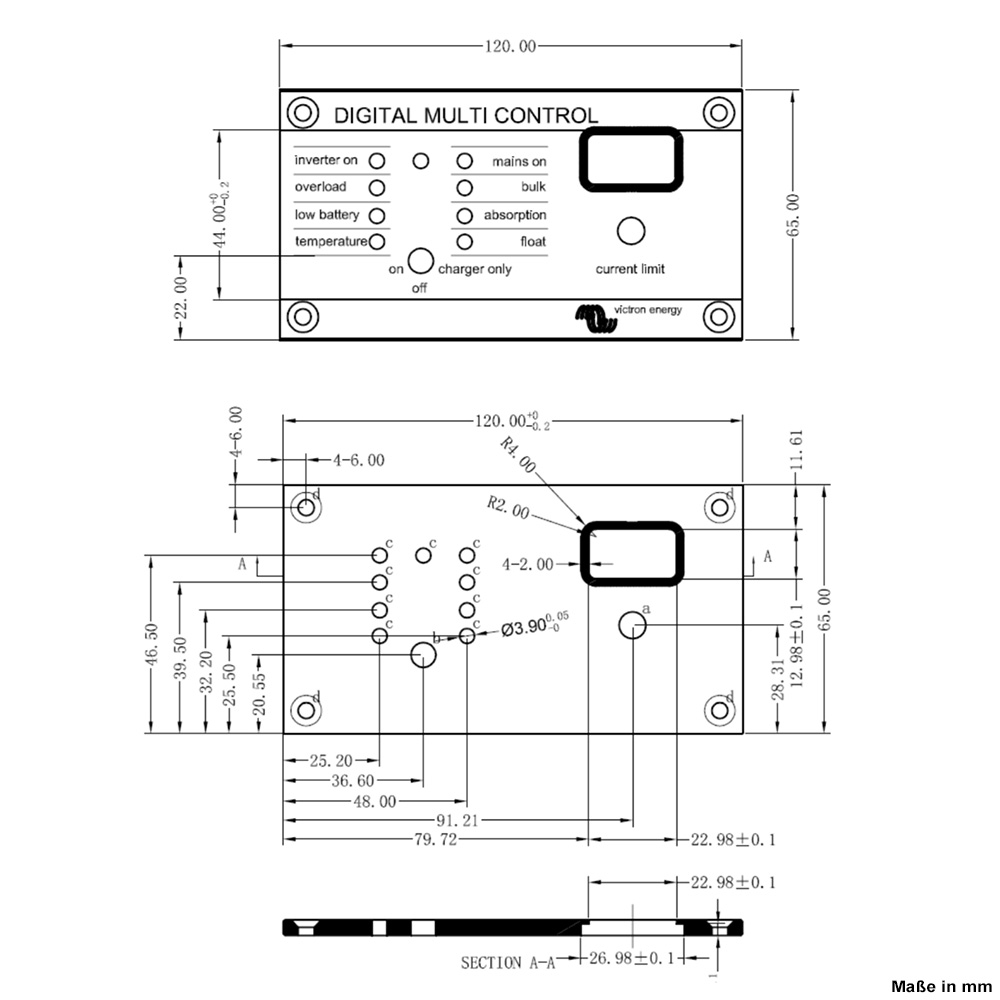 Product number:
8-67-009135
The Victron Digital Multi Control Panel (MPN DMC000200010R) is a remote control panel for MultiPlus and Quattro inverters and grounds on the VE.Bus-technology.
It allows the configuration of PowerControl and PowerAssist power-limitation for two AC-sources, for example generator or shore-power. Setting range: up to 200A.
Moreover it can be used as on-/off-switch for connected devices. The LEDs' luminosity is reduced automatically during night-time. The DMC is a remote control panel for als Multis or Quattros and for all systems where a Multi or Quattro is integrated. This includes single devices, parallel operation and multiphase-operation.
It supports either VE.Bus-systems but also systems without it. The DMC allows the separate adjustment of generator- and shore-power. When installed in an extended VE.Bus-system up to four different shore-power sources can be adjusted.
Within a VE.Bus-system the DMC will choose the right setting range for your system automatically.
Delivery scope:
1x Victron DMC000200010R Digital Multi Control Panel for Multiplus and Quattro inverters
1x Manual
Manufacturer:
Victron Energy
Product Type:
Control panel with on/off function and adjustment wheel for setting the threshold values for the "PowerAssist" and "PowerControl" functions.