Victron Filax 2 transfer switch ce 230V/50Hz-240V/60Hz
Product number:
1-67-013420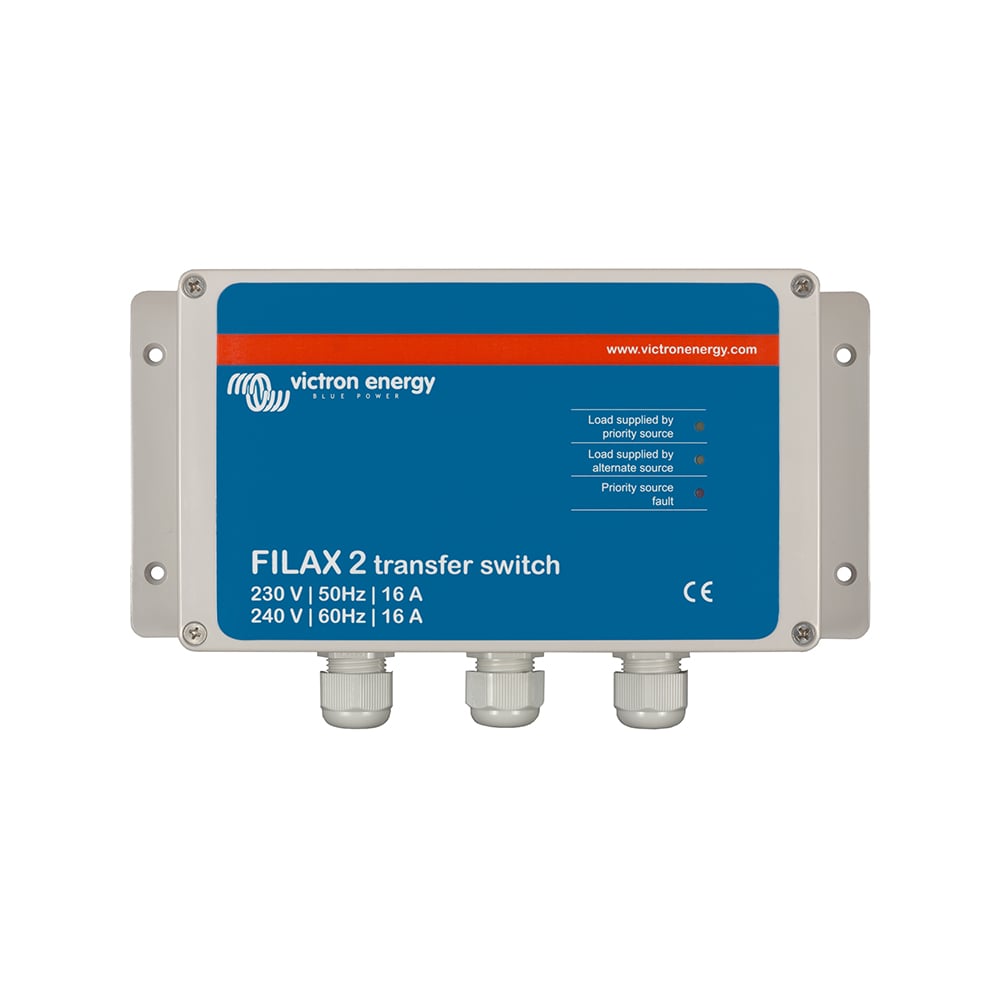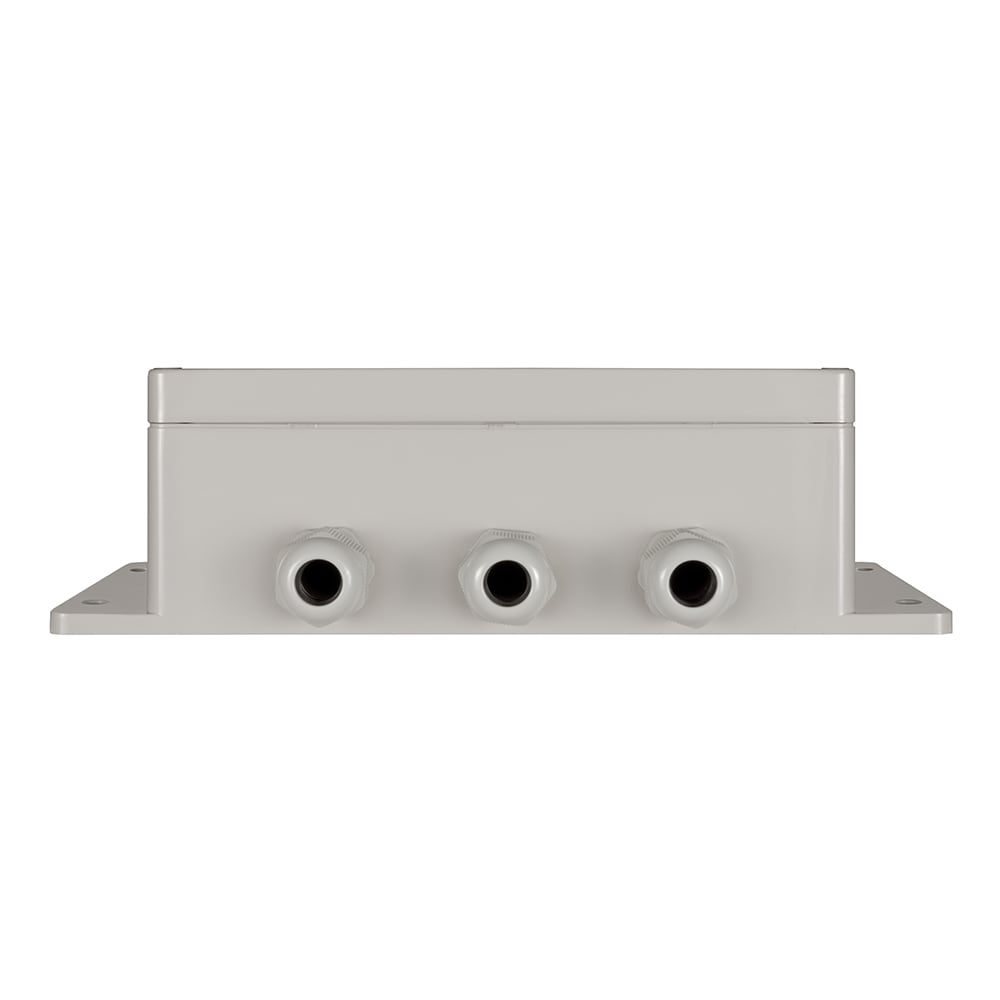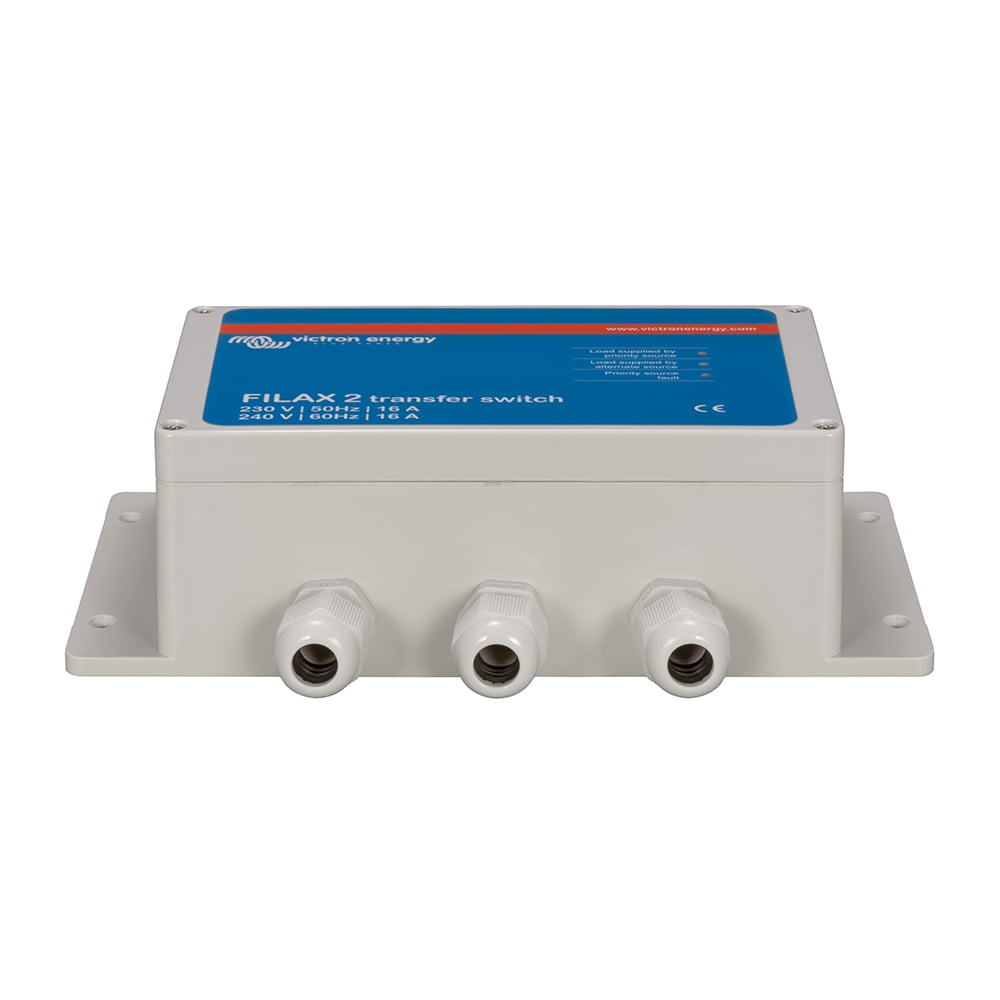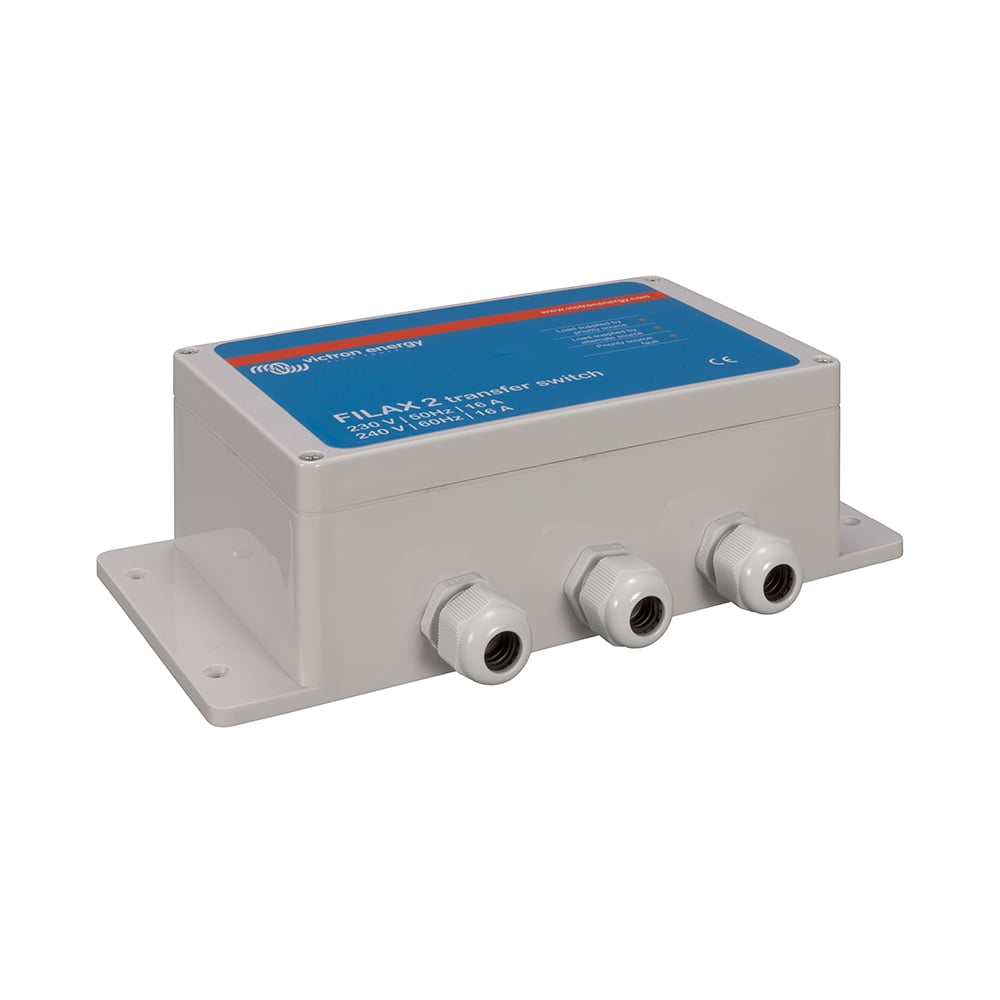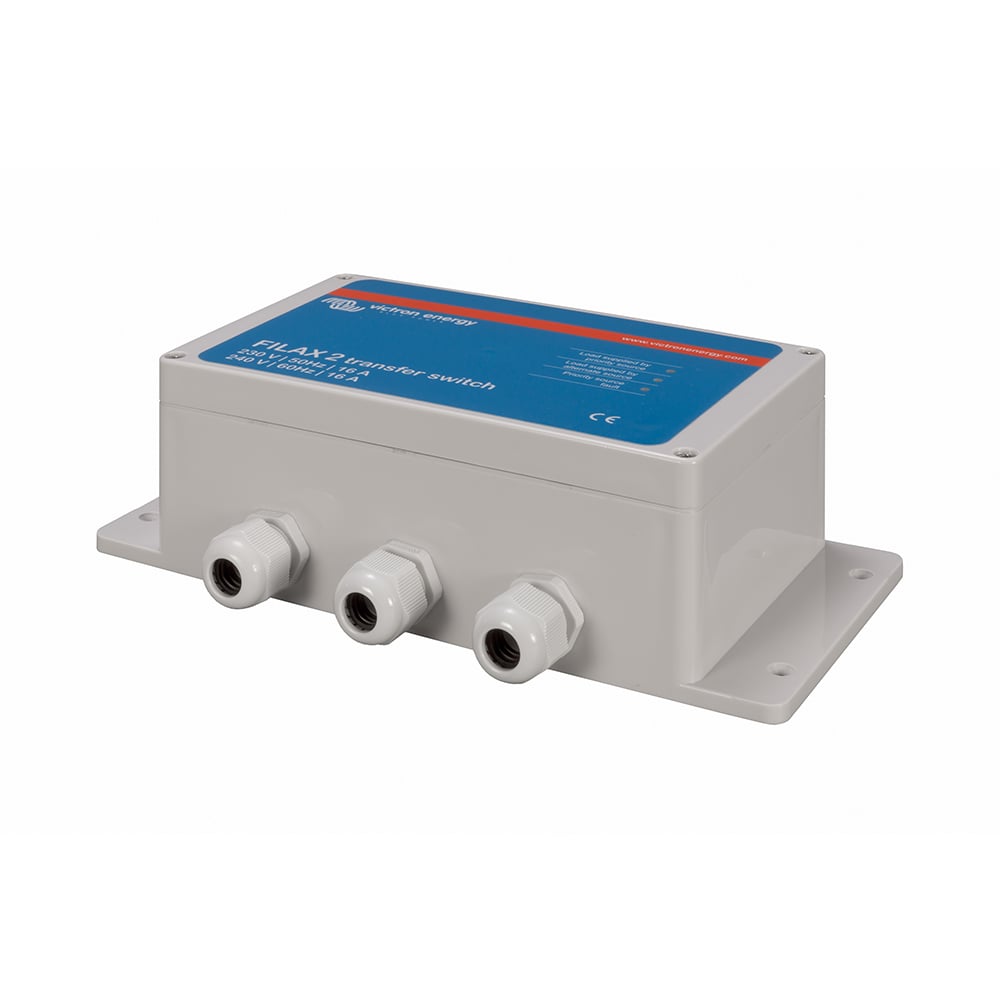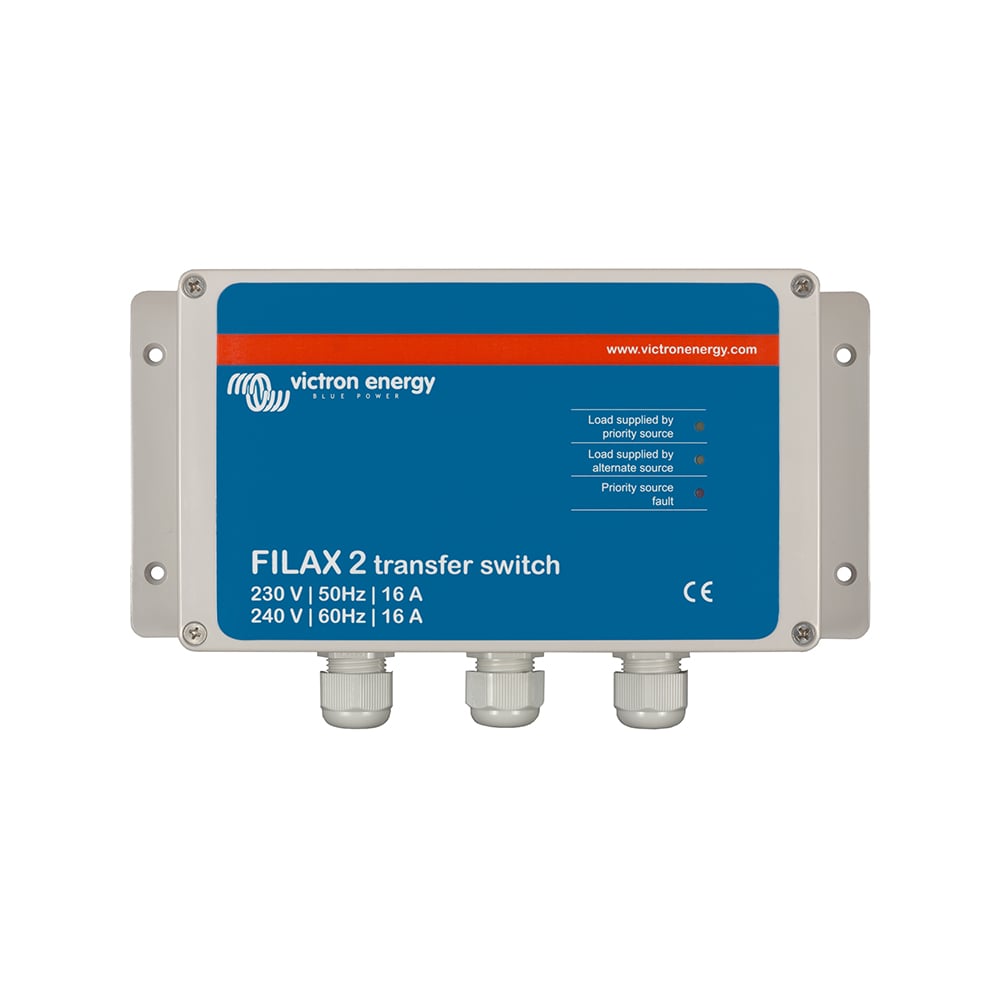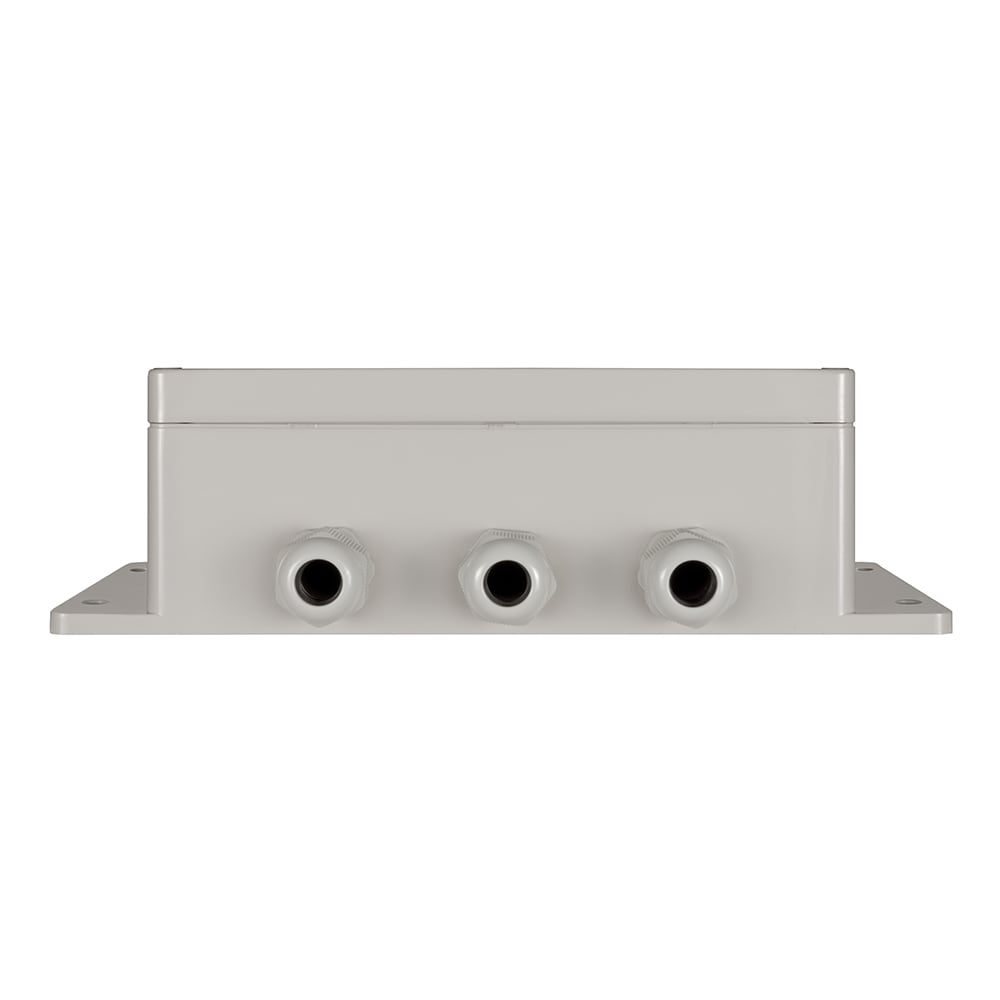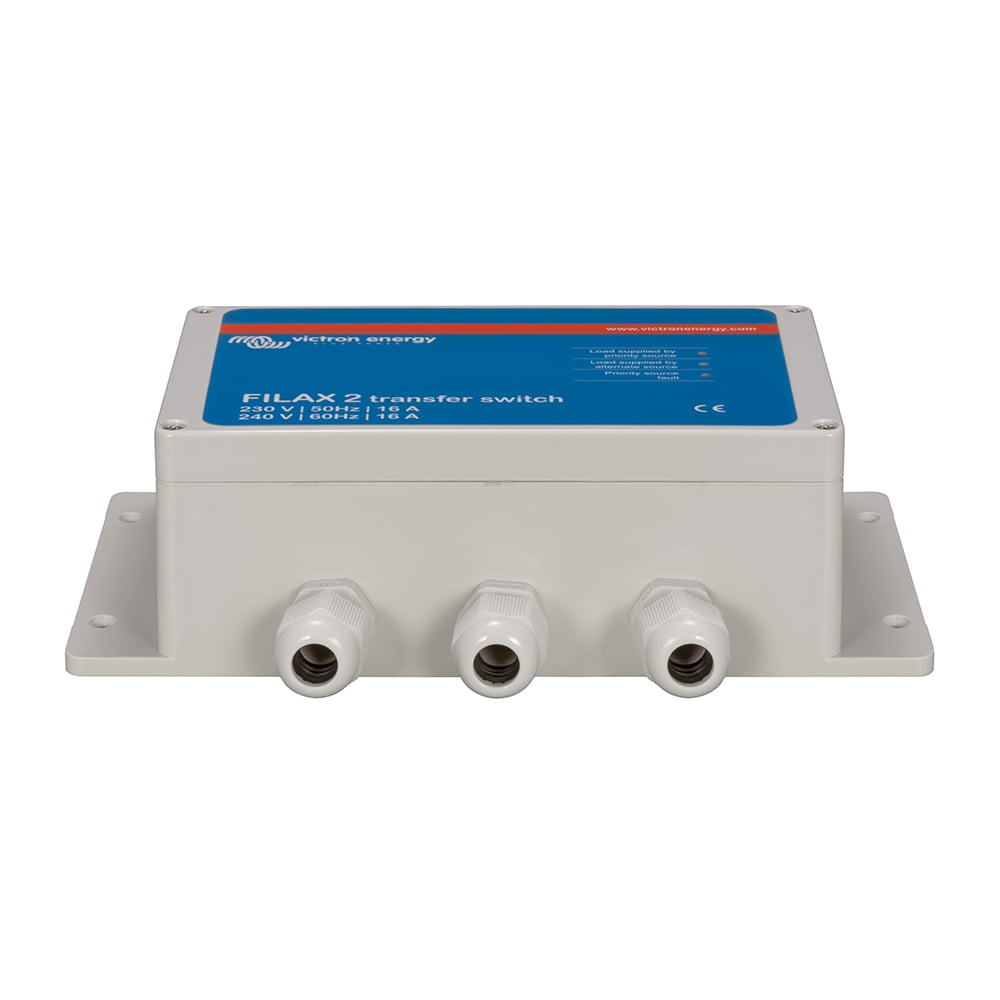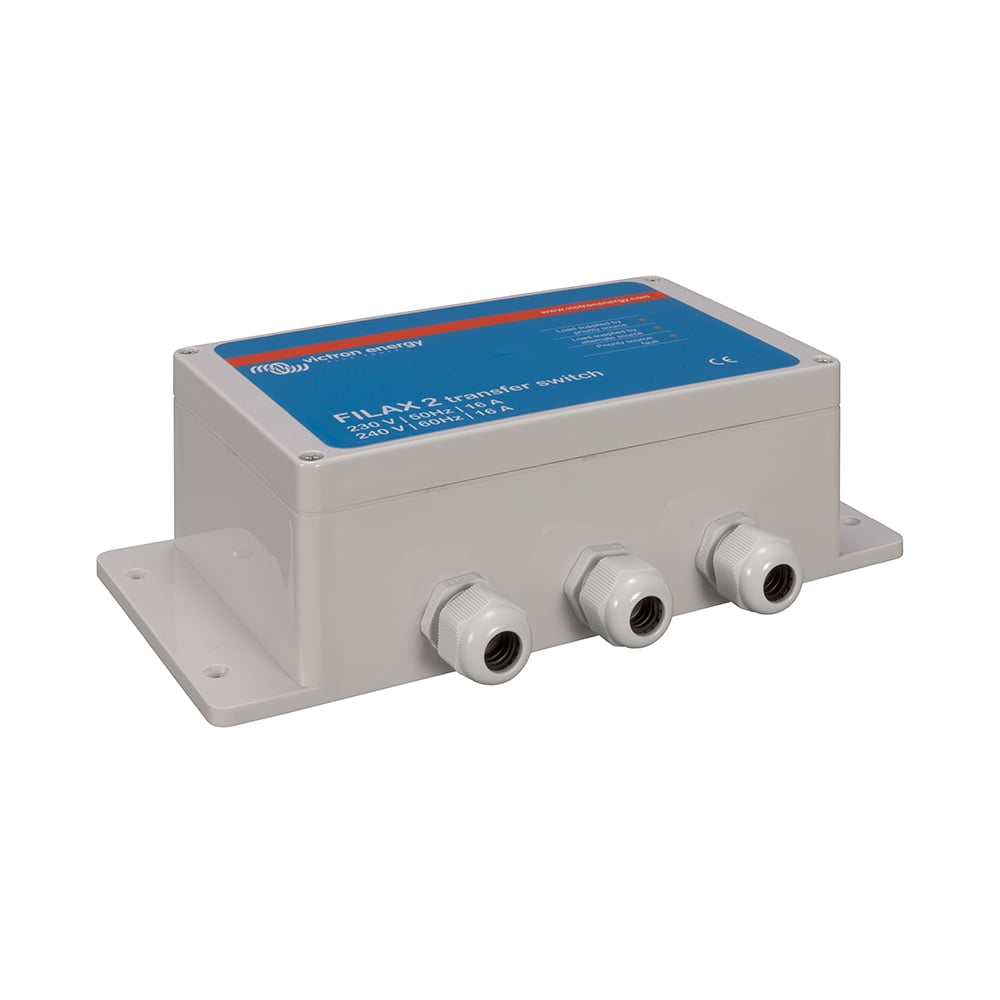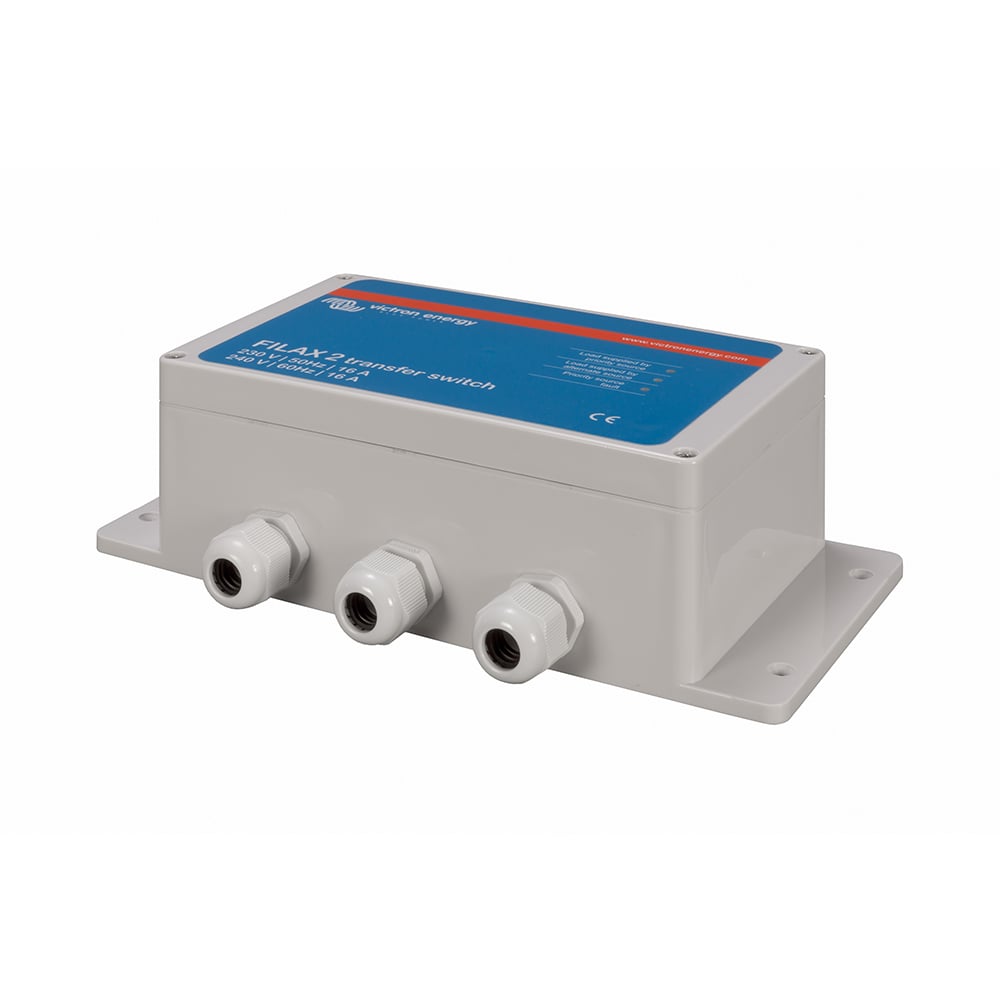 The Filax ultra-fast transfer switch from Victron Energy (mpn sdfi0000000) is designed to switch important or sensitive loads such as computers, industrial control equipment or modern consumer electronics from one AC power source to another. The main power source is typically the electrical grid, a generator, or a shore connection. An inverter usually serves as an alternate source. With its switching time of less than 20 milliseconds, even sensitive loads continue to operate without interruption.
The Filax is not designed to power household appliances with high power consumption, such as washing machines or electric motors.
Gap switching function
The Filax is a transfer switch with a gap (non-bridging) switching function. The maximum time for load switching is 16 ms. The load is normally supplied from the main power source and is switched to the alternative source in the following cases:
The voltage of the main power source falls below the threshold value.
The frequency of the main power source falls below the low frequency threshold or exceeds the high frequency threshold.
Switching back from the alternative current source to the main current source takes place as soon as the voltage and frequency values of the main current source are within the threshold values specified for switching back for 30 seconds.
Technical data
Max. Current: 16A
Max. Time for switching: 16 ms
Switching delay for switching back: 30 seconds
Operating temperature range: -20°C - +50°C
Humidity (non-condensing): Max. 95%
Protection class: IP65
Weight: 0.8 kg
Dimensions: 120 x 255 x 75 mm
Installation
Install the Filax in a dry and well-ventilated environment.
Connect the input cables from the generator / main power supply and the output cables to the equipment according to the wiring diagram.
When connecting a load of less than 850 watts, remove the wire jumpers.
The frequency (50 Hz or 60 Hz) is set by means of a jumper. If the jumper is not set for frequency, the voltage switching thresholds will be incorrect.
Both inputs must be protected against current values exceeding 16 amperes.
The front cover of the housing is attached by means of the four screws supplied.
The Filax is now ready for use.
Scope of delivery:
1x Victron Energy Filax transfer switch SDFI0000000
4x mounting screws
1x user manual
Manufacturer:
Victron Energy