Victron Orion-Tr 24/12-10 120W DC DC Converter
Product number:
1-67-009365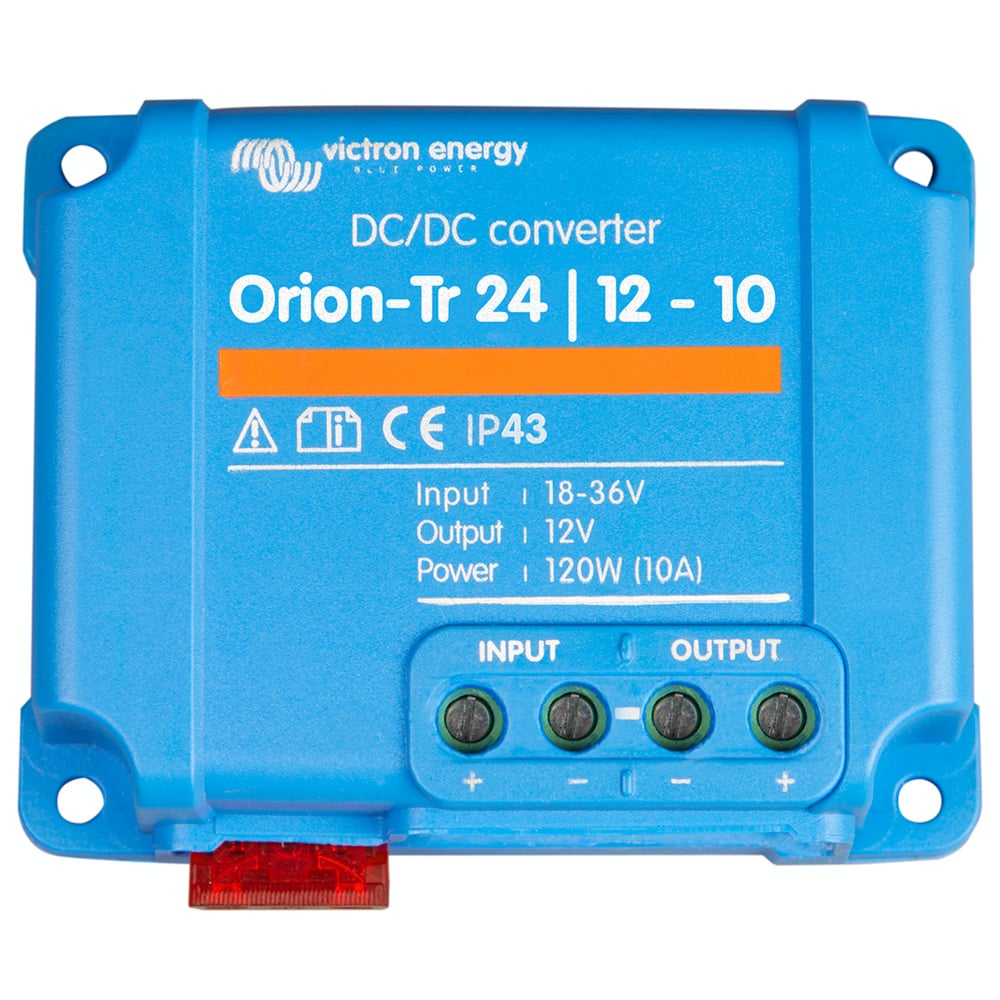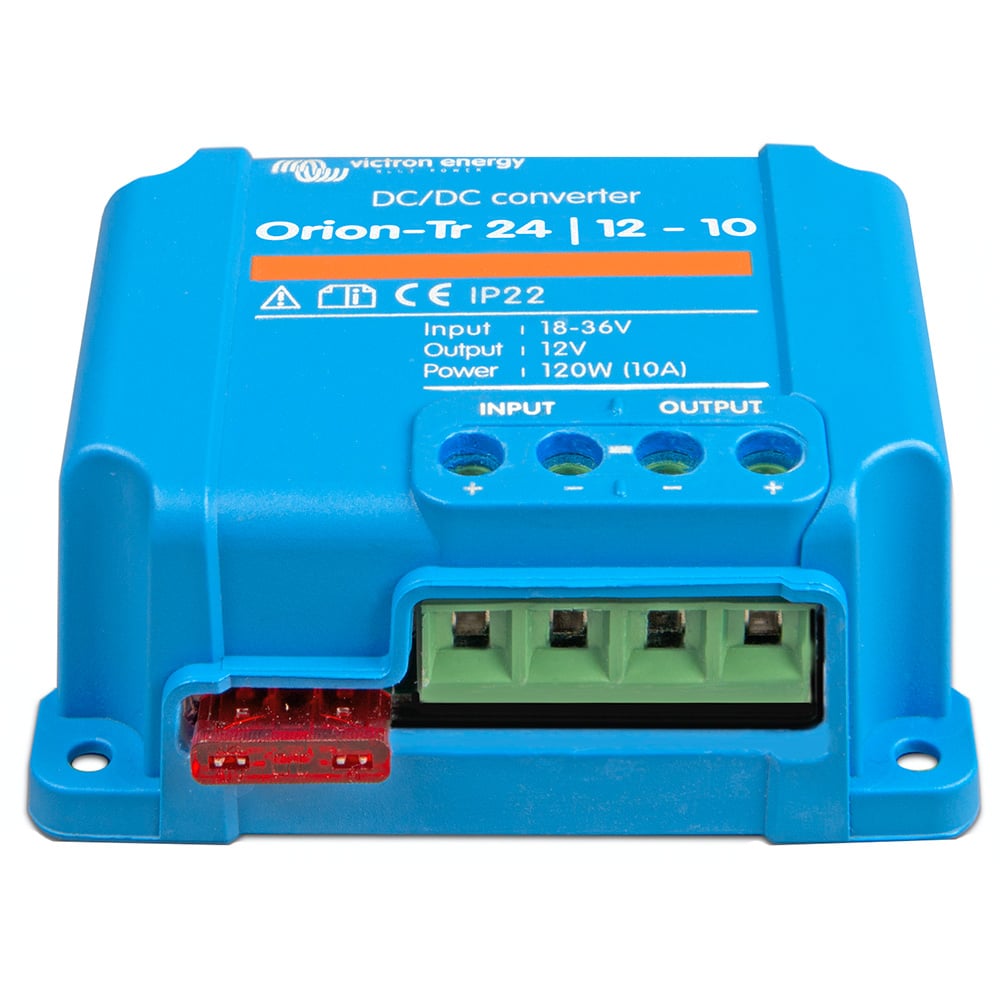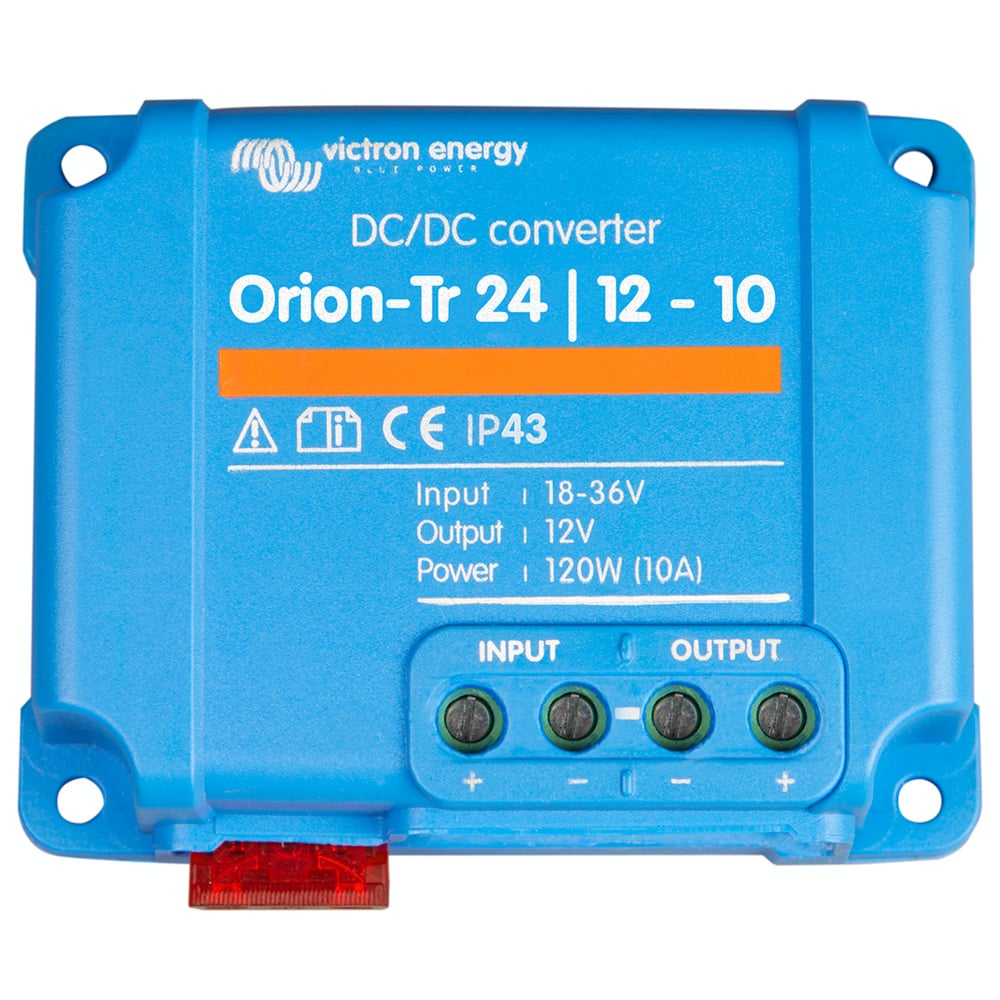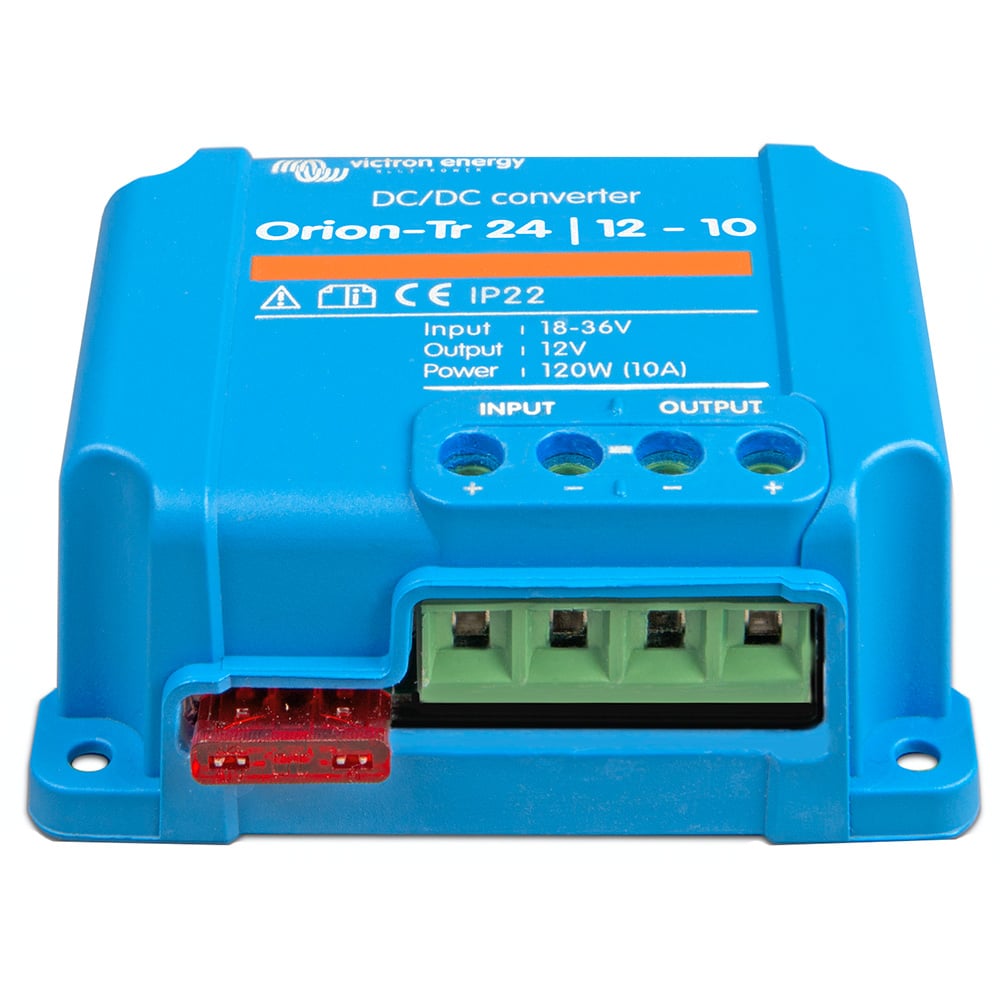 The Victron Orion 24/12-10 120W (MPN ORI241210200R) DC DC converter provides constant DC-voltage and therefore ensures uninterrupted operation of your DC-consumers.
The 24/12 converts 24V DC into 12V DC with constant 10A (120W). Moreover it compensates possible conductor losses as well as fluctuations of the battery voltage.
Important details:
24V DC operation voltage, 12V DC output voltage
wide input-voltage-range of 18V to 36V
120W output at constant 10A
Version not insulated
Delivery scope:
1x Victron ORI241210200R Orion 24/12-10 DC DC Converter 24V to 12V 10A 120W
Manufacturer:
Victron Energy
Product Type:
10A DC DC voltage converter. Converts 24V DC voltage to 12V DC voltage.