Victron Orion-Tr 24/12-30 360w dc-dc voltage converter isolated
Product number:
1-67-012300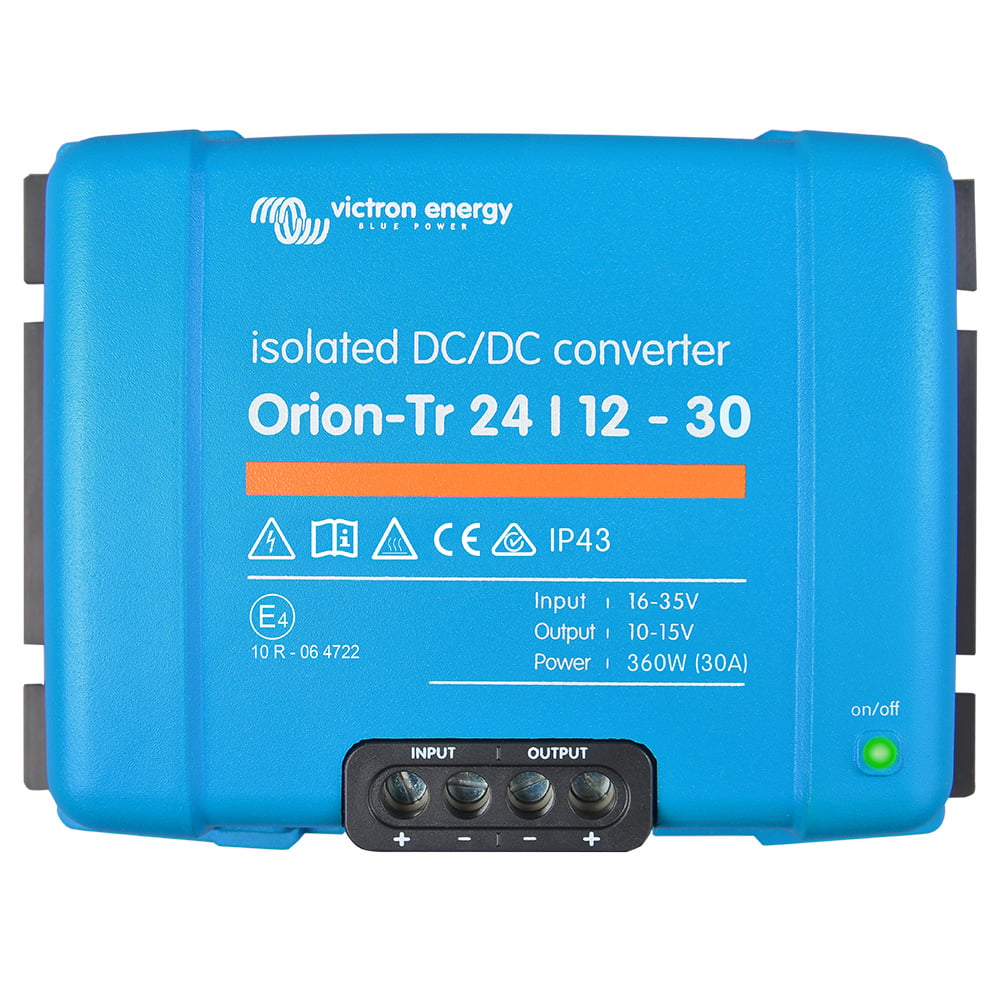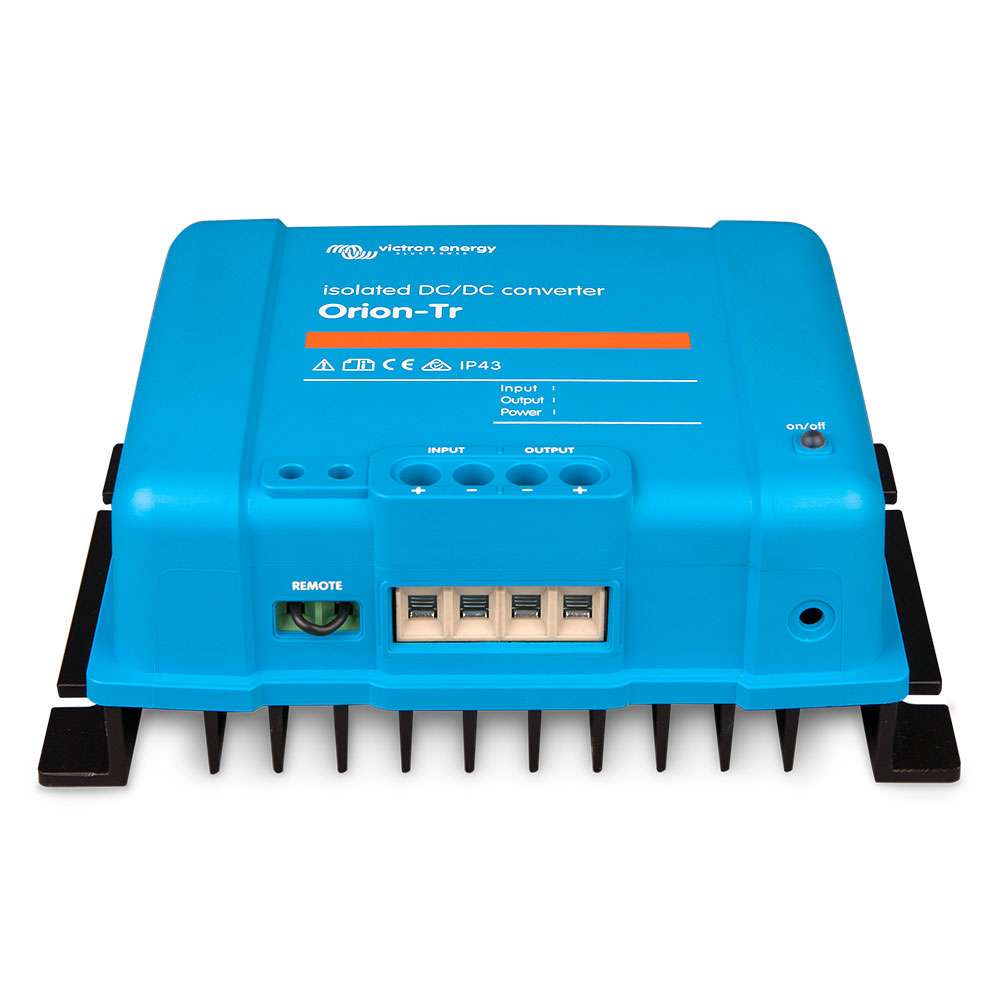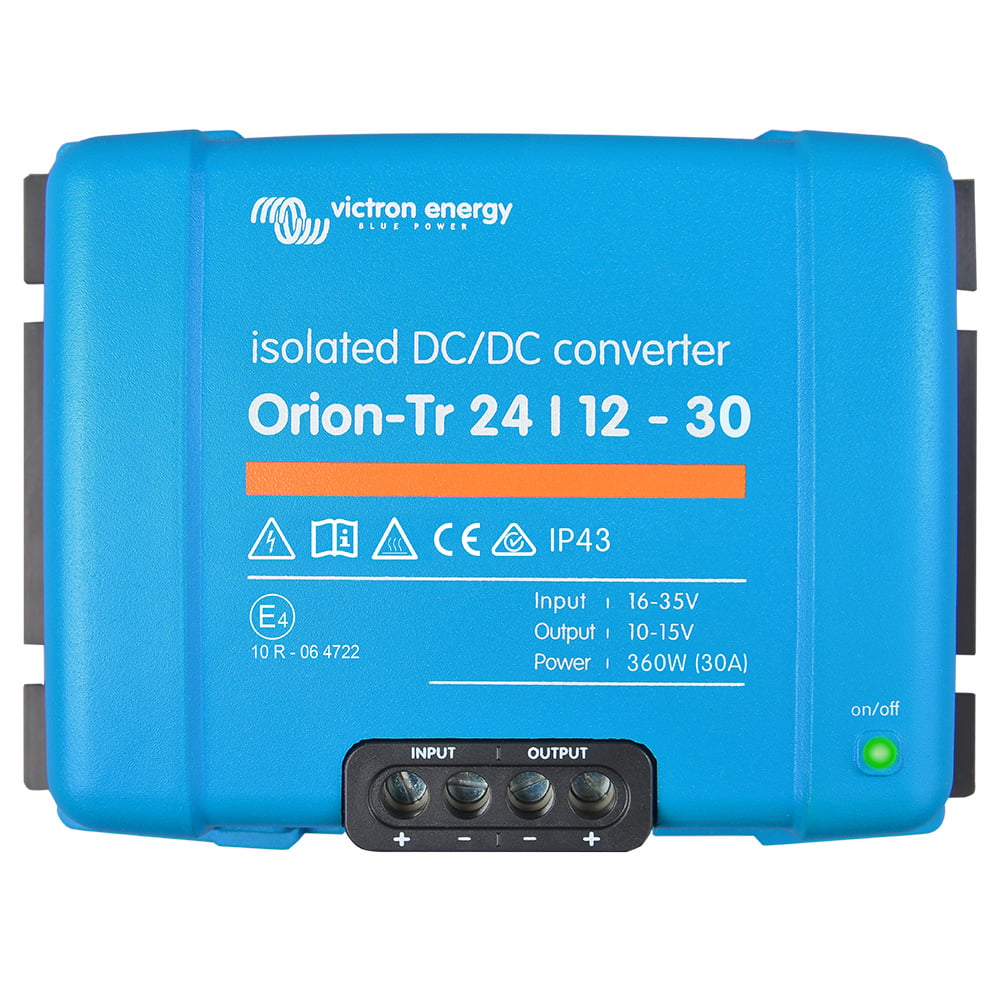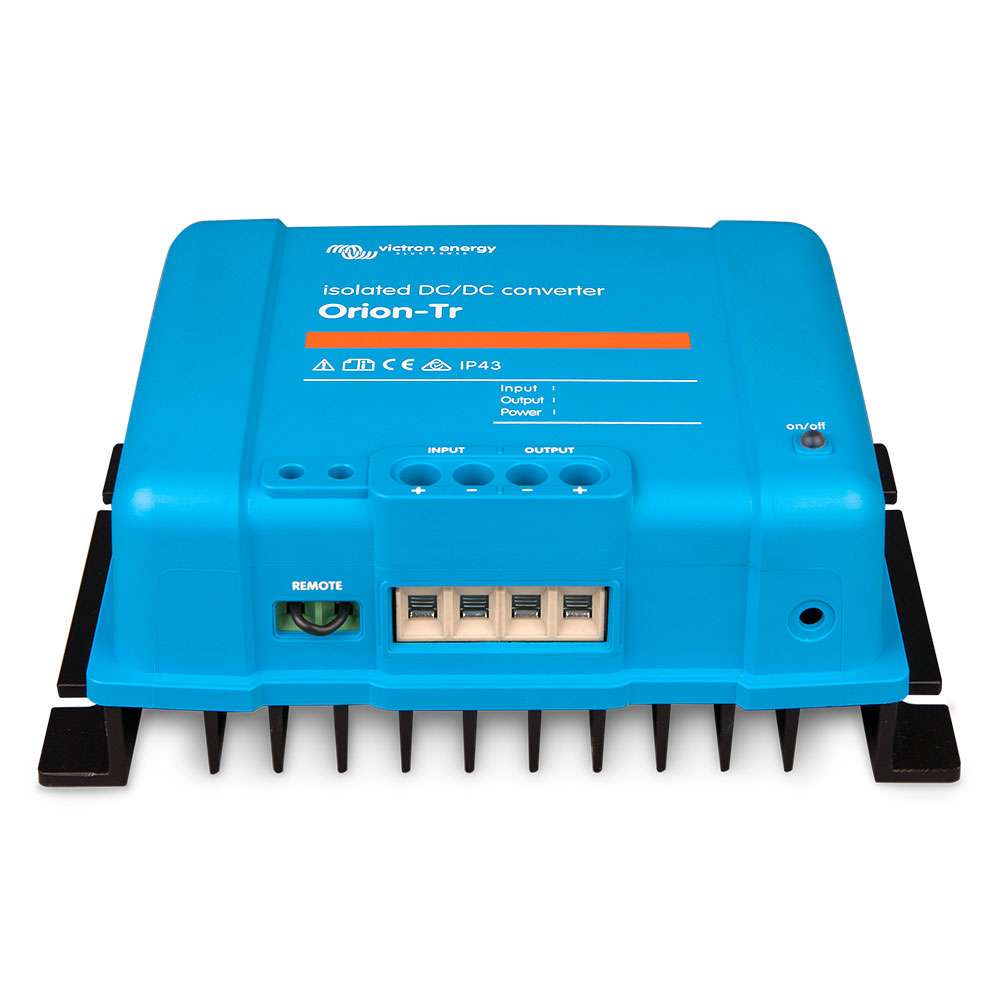 Product number:
1-67-012300
The Orion-Tr 24/12-30 from Victron Energy (mpn ori241240110) is an electrically isolated dc-dc voltage converter and provides regulated dc voltage for trouble-free operation of your dc loads. The compact Orion-TR dc-dc voltage converter converts dc input voltage (20-35v) to a regulated 24v output voltage (10-15v) and delivers a constant continuous current of 30a, which is equivalent to 360w of power.
Thanks to the Orion-Tr 24/12-30, you can supply any 12v load with exactly the right voltage. The correct voltage is guaranteed even with longer lines, because the Orion can adjust the voltage to any line losses that occur. For many sensitive electronic devices, maintaining the exact operating voltage is essential for smooth operation. Furthermore, the Orion-Tr 24/12-30 can be connected in parallel with identical devices and has a remote-controlled on/off switch.
important features of the Orion-Tr 24/12-30 360w (with galvanic isolation)
Victron Energy part number: ori241240110
for 24v battery voltage, adjustable output voltage 10-15V
max. 360w output power at a maximum current of 30a
wide input voltage range: 20-35V
Protection class ip43, galvanic isolation 200v dc between input, output and housing
can be connected in parallel with similar devices for increased performance
remote on/off switch
high efficiency of 87%
Not suitable for charging batteries. Please consider using an Orion-Tr Smart to charge the batteries.
remote on/off switch
The remote on/off connector eliminates the need for a high-current switch in the input wiring. The remote on/off connection can be controlled with a power save switch or by the motor's run/stop switch (see manual).
Scope of delivery:
1x Victron Energy ori241240110 Orion-Tr 24/12-30 30a 360w dc-dc voltage converter
Ambient temperature:
-20°C - +55°C
Manufacturer:
Victron Energy