Victron Orion-Tr 24/12-9 DC-DC Converter isolated 24V to 12V 9A 110W
Product number:
1-67-009470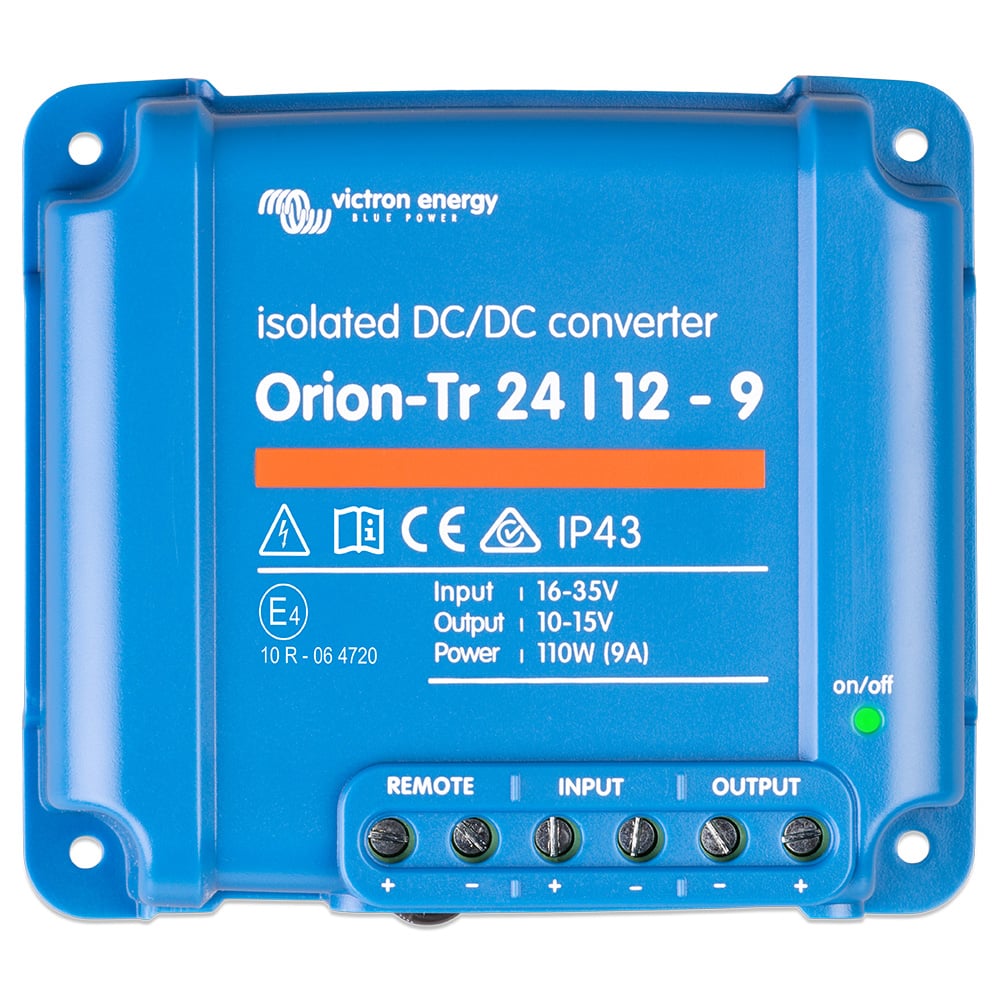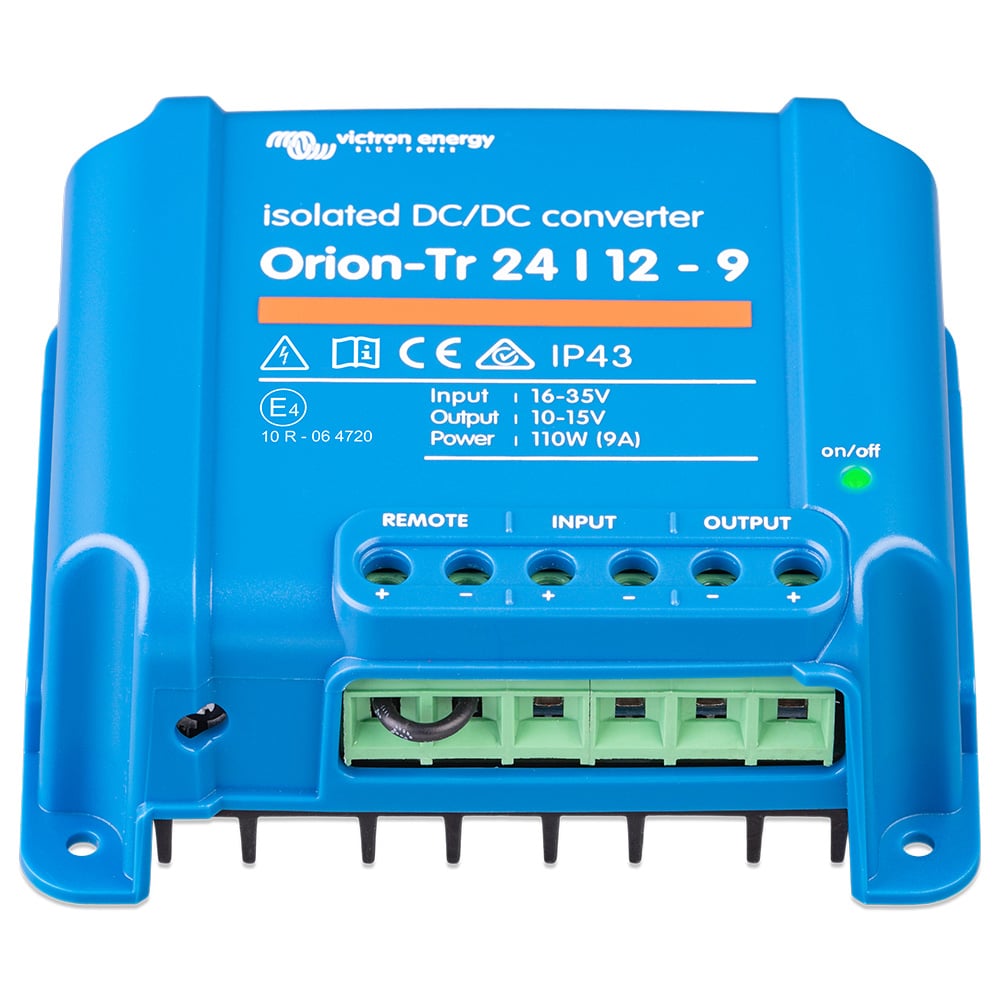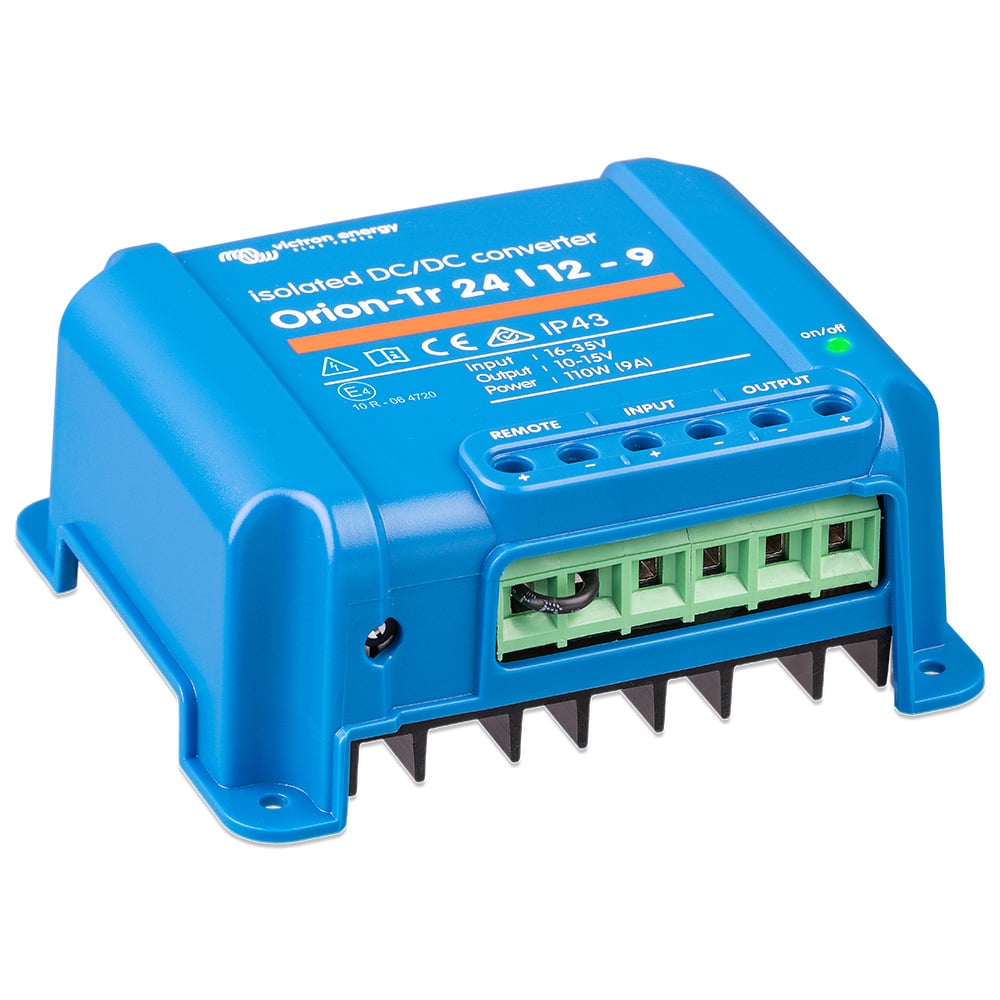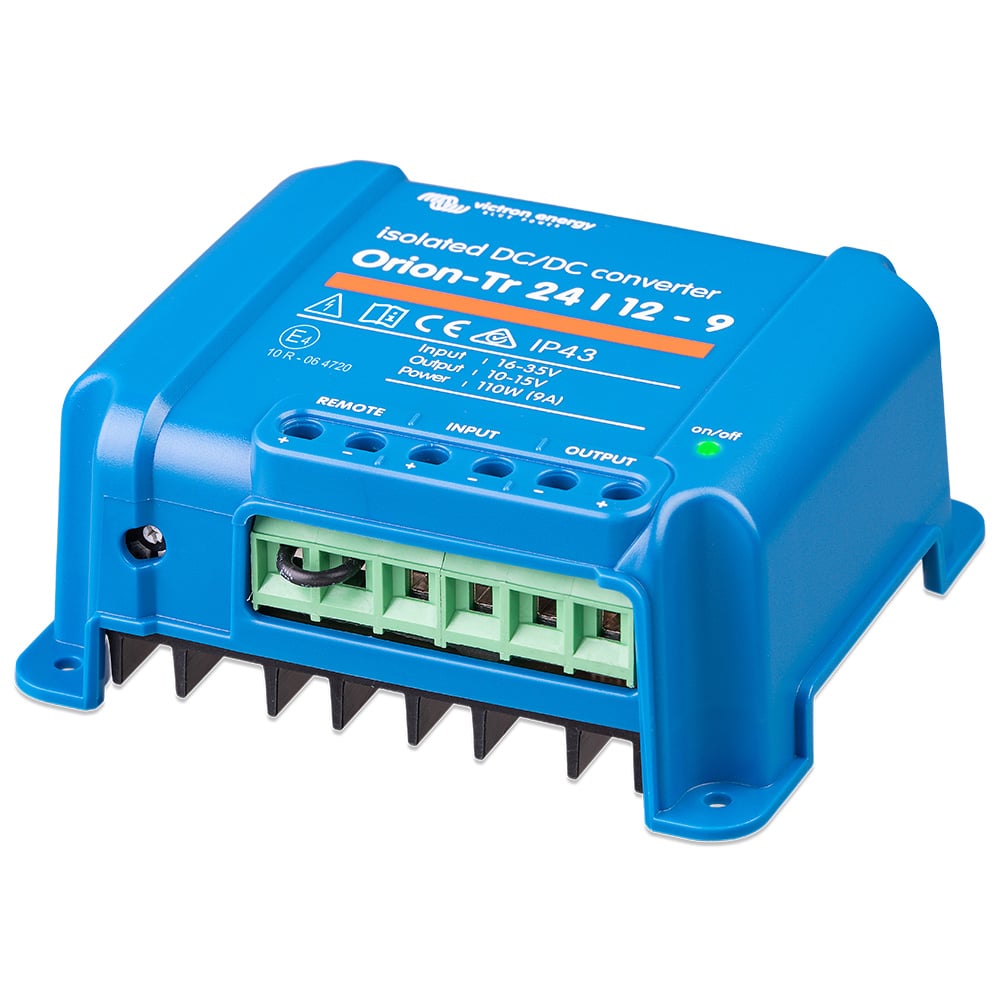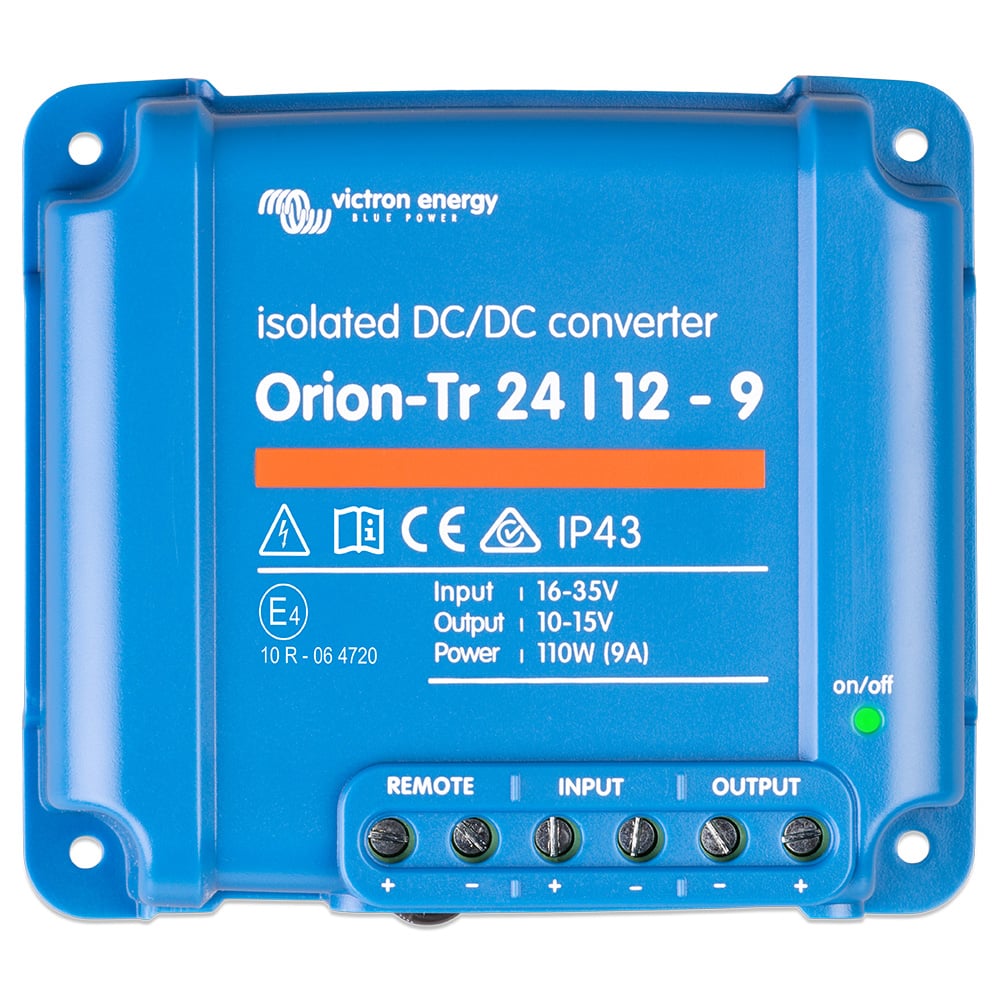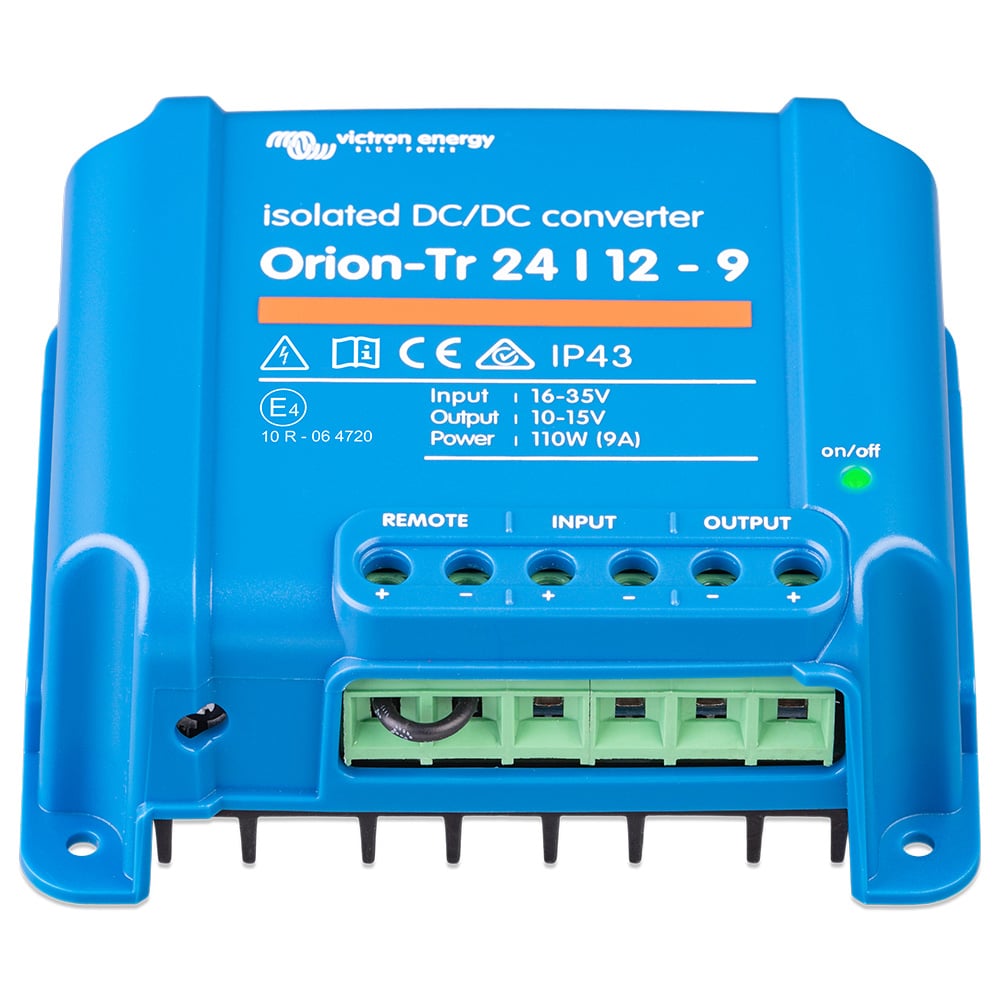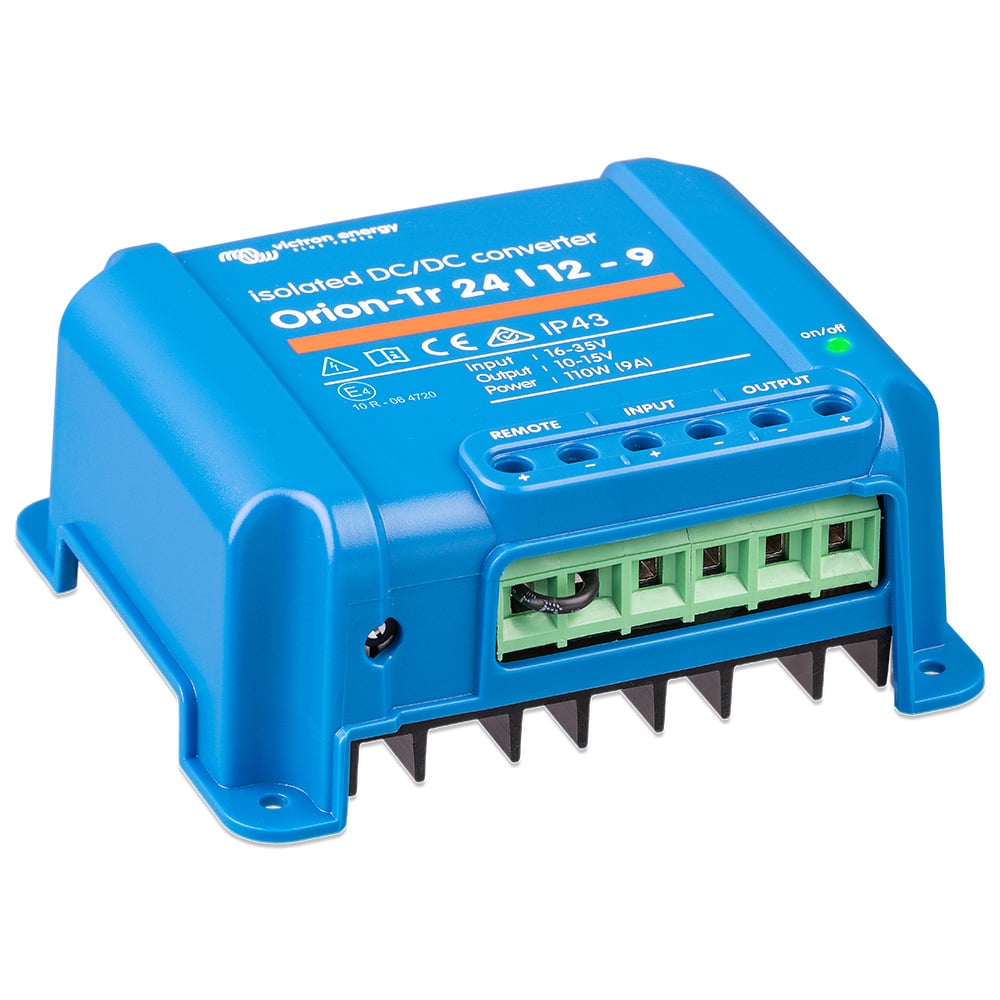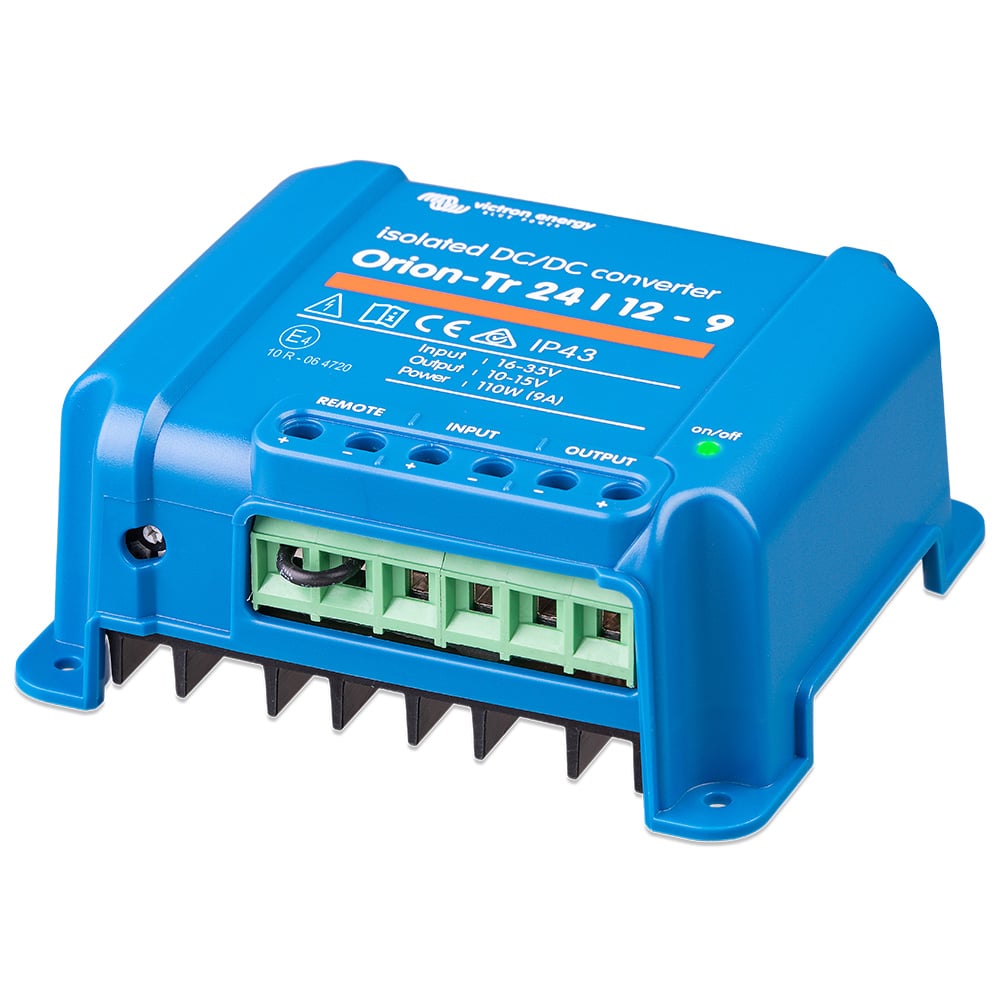 Product number:
1-67-009470
The Victron Orion-Tr 24/12-9 (MPN ORI241210110R) is an isolated DC-DC converter and provides constant DC-voltage and therefore ensures uninterrupted operation of your DC-consumers.
The 24/12 converts an adjustable input voltage of 16-31V DC into an adjustable DC output voltage of 10-15V with constant 9A (110W) to supply any 12V-consumer with the right voltage. Especially when it comes to sensitive electronics a precise voltage is vital for flawless operation.
Additionally the Orion-Tr 24/12 supports parallel operation with identical devices and is equipped with a remote controllable on-/off-switch.
Important details:
24V DC operation voltage, adjustable output voltage 10-15V
supports parallel operation with identical devices - increases output current
remote control possible
protection class IP43
wide input-voltage-range of 16V to 35V
110W output at constant 9A
max. 12.5A output current
high efficiency of 87%
weight: 0.42kg
Not suitable for charging batteries. Please consider using an Orion-Tr Smart to charge the batteries.
These 24V DC-DC converters out of the Orion-series provide a clean output voltage of 10-15V and compensate possible conductor losses as well as fluctuations of the battery voltage.
Remote on-/off-connection on all high-performance models
Thanks to the remote on-/off-switch a high-current-switch on the input-cabling is not necessary. It can be controlled via a power-saving-switch or through the motor's run/stop-switch (see manual).
Adjustable output voltage allows battery charging
For example to charge a 12V-battery via a 24V-system.
Parallel operation
Up to 5 units can be connected parallely.
Delivery scope:
1x Victron ORI241210110R Orion 24/12-9 DC-DC Converter 24V to 12V (10-15V adjustable) 9A 110W
Manufacturer:
Victron Energy
Product Type:
Galvanically isolated 9A DC DC current converter. Converts 24V DC voltage to 12V DC voltage.