Victron Orion-Tr Smart 24/12-20a (240w) dc dc converter
Product number:
1-67-012645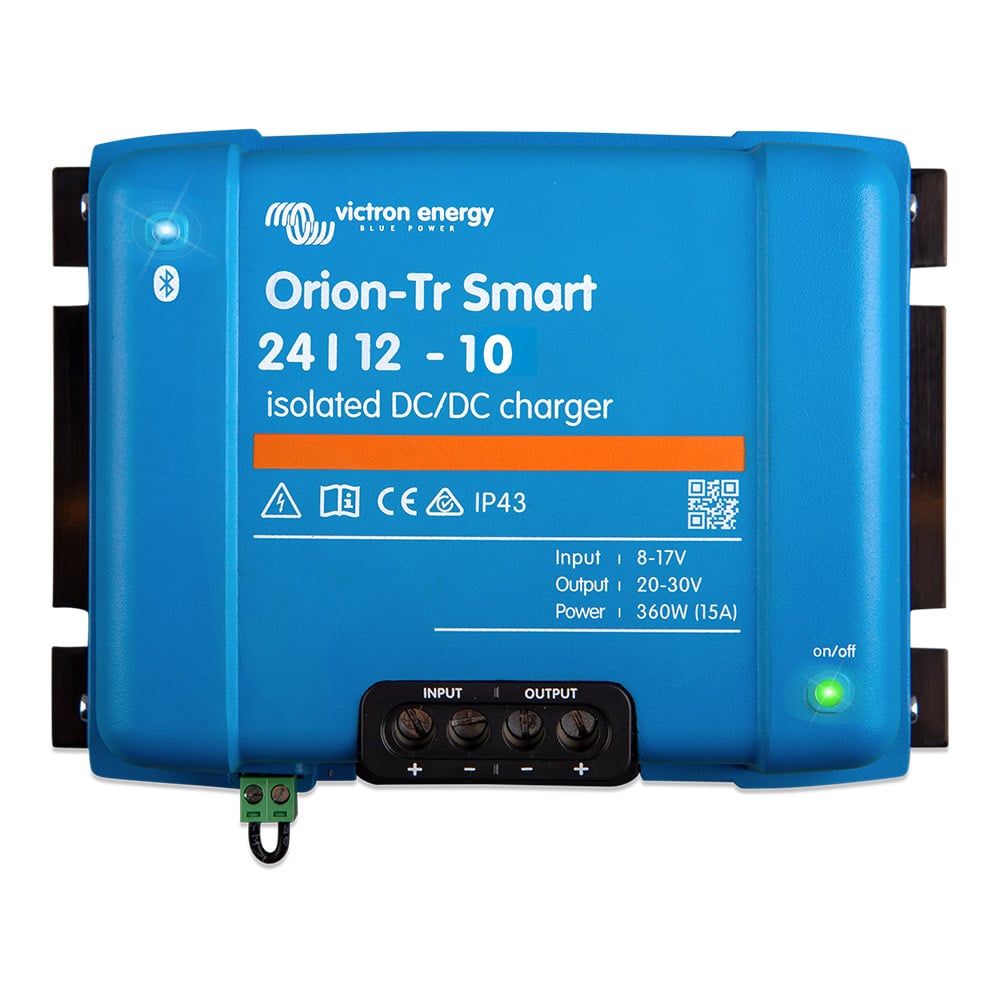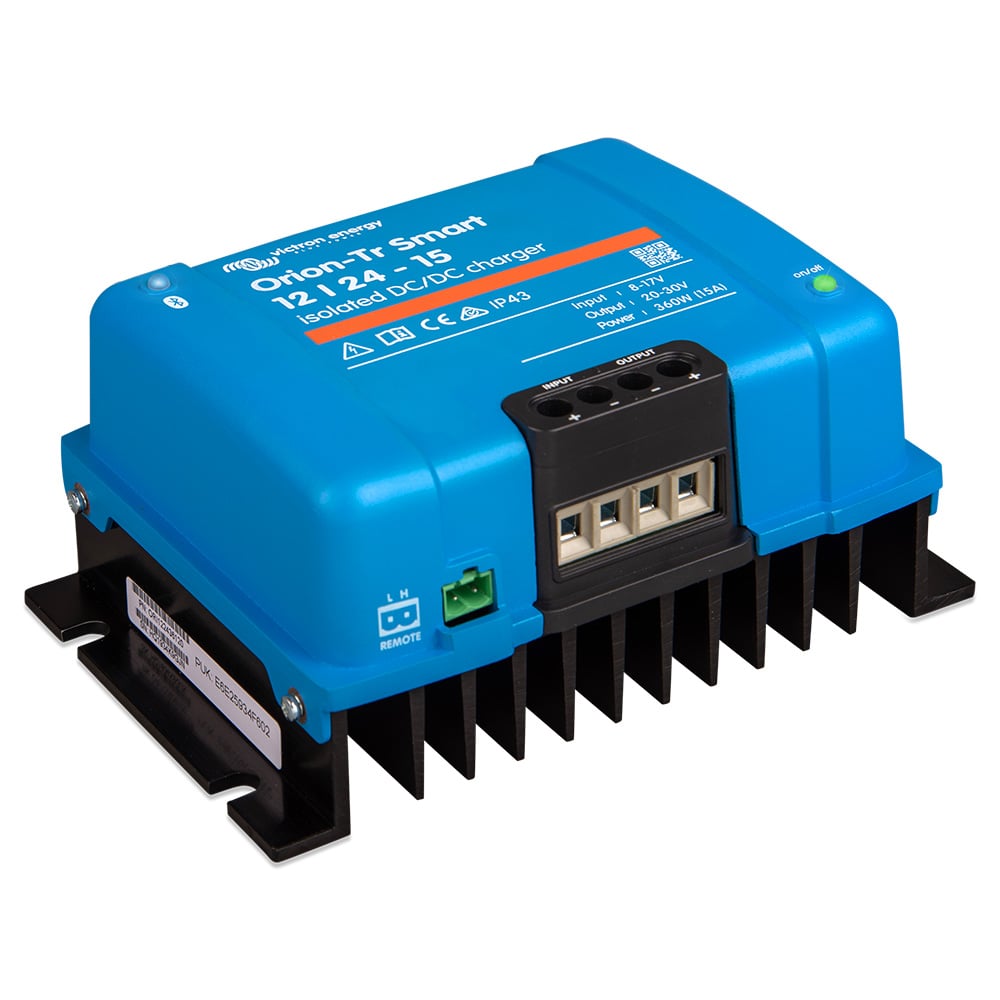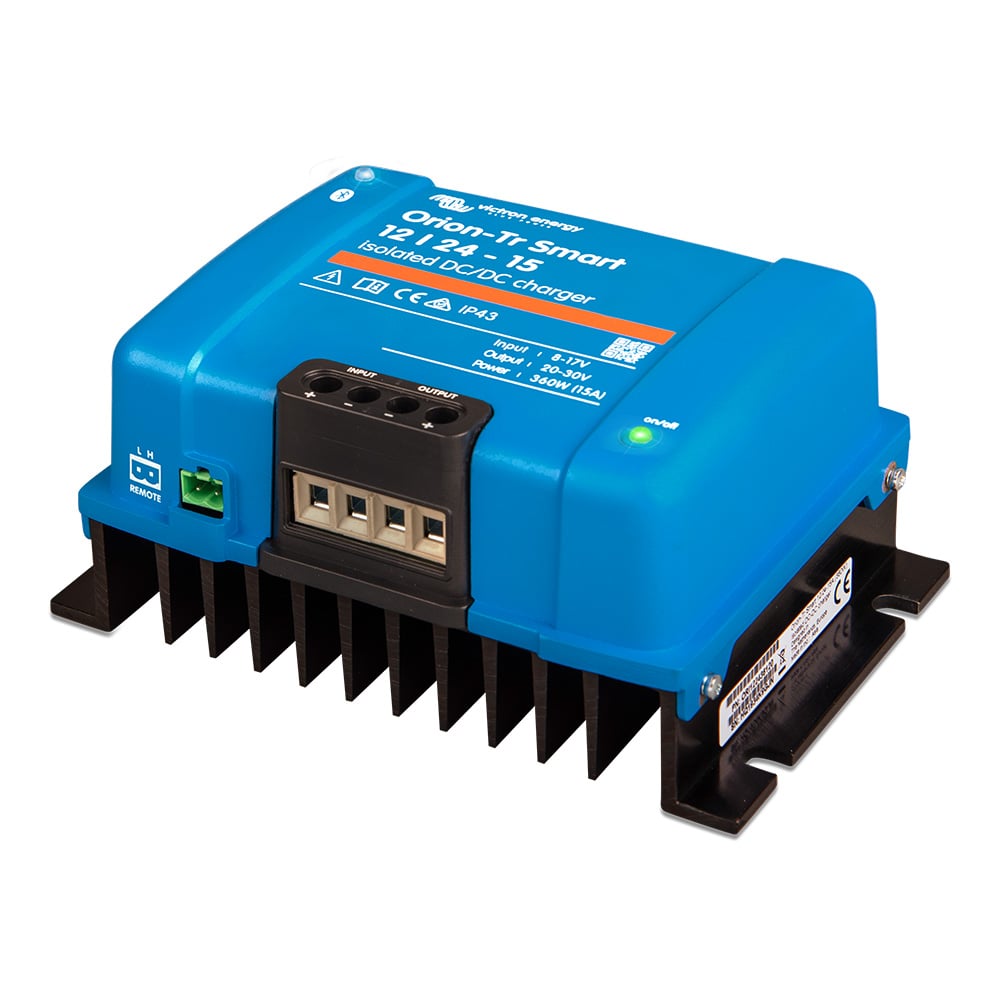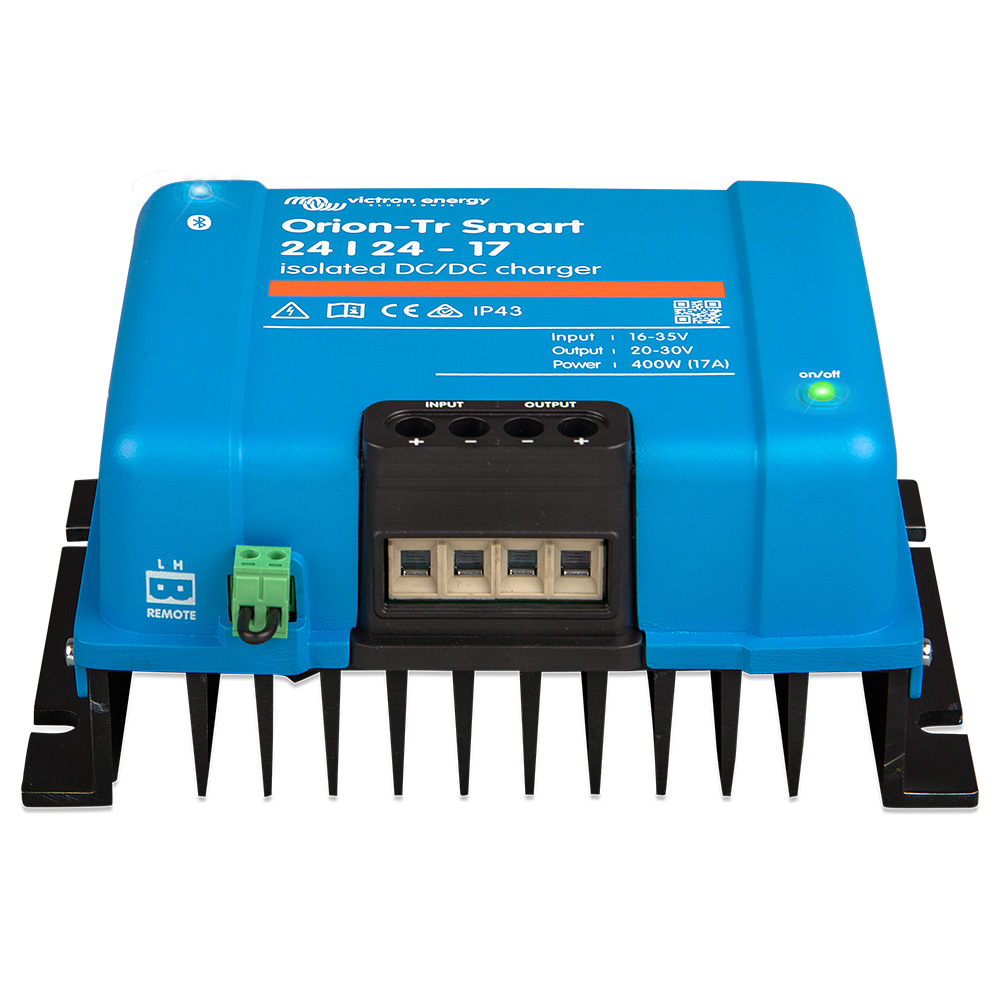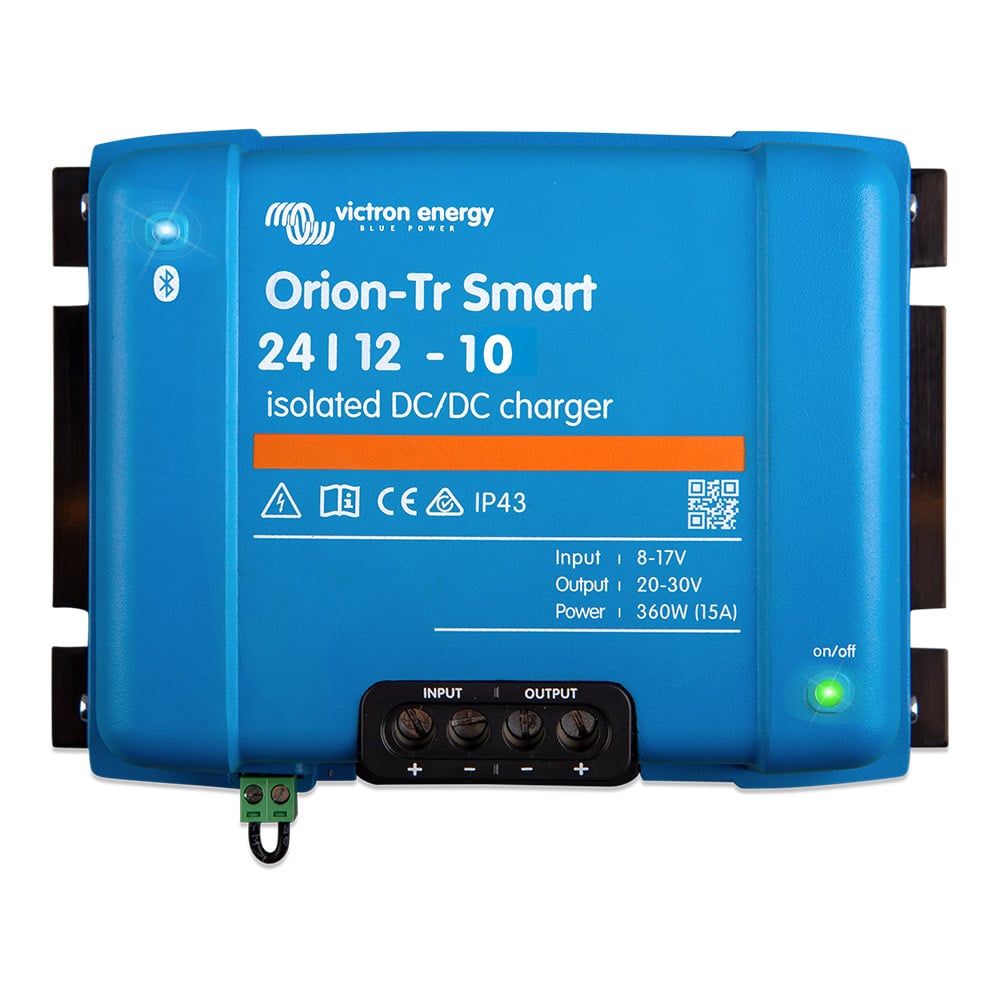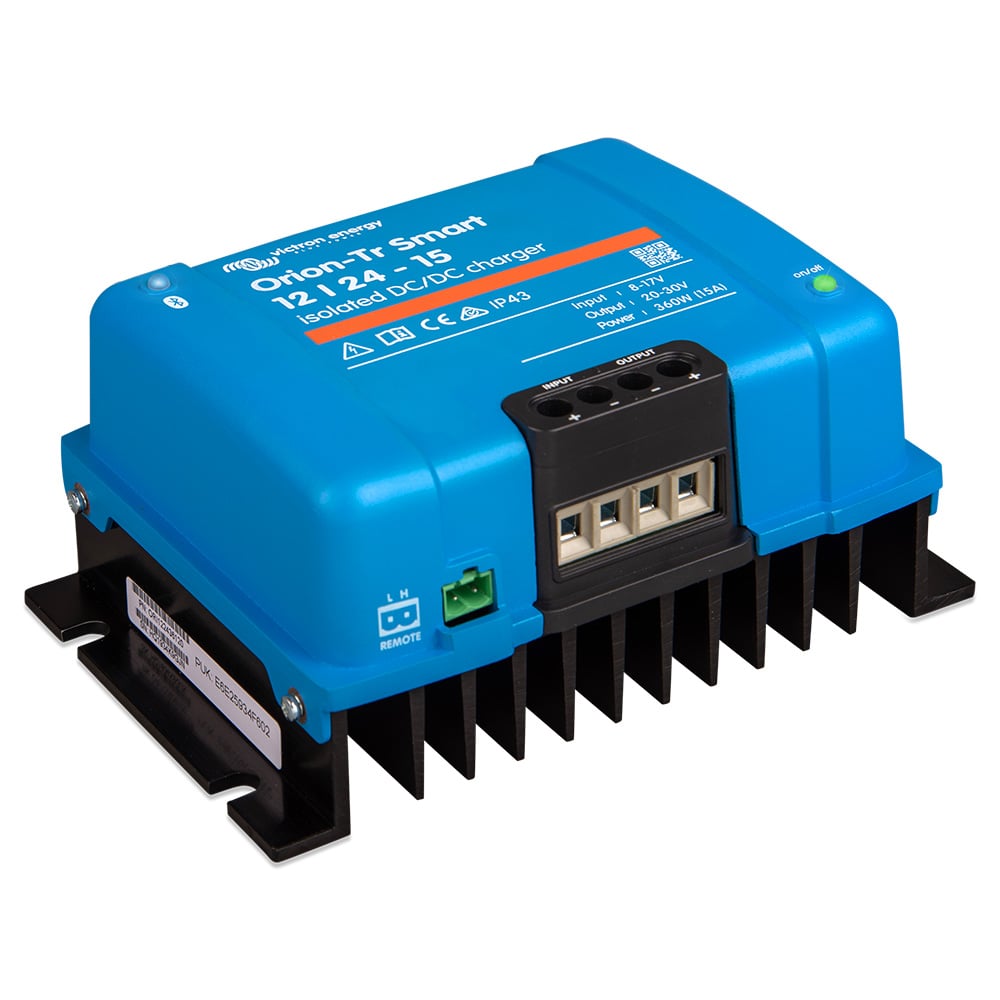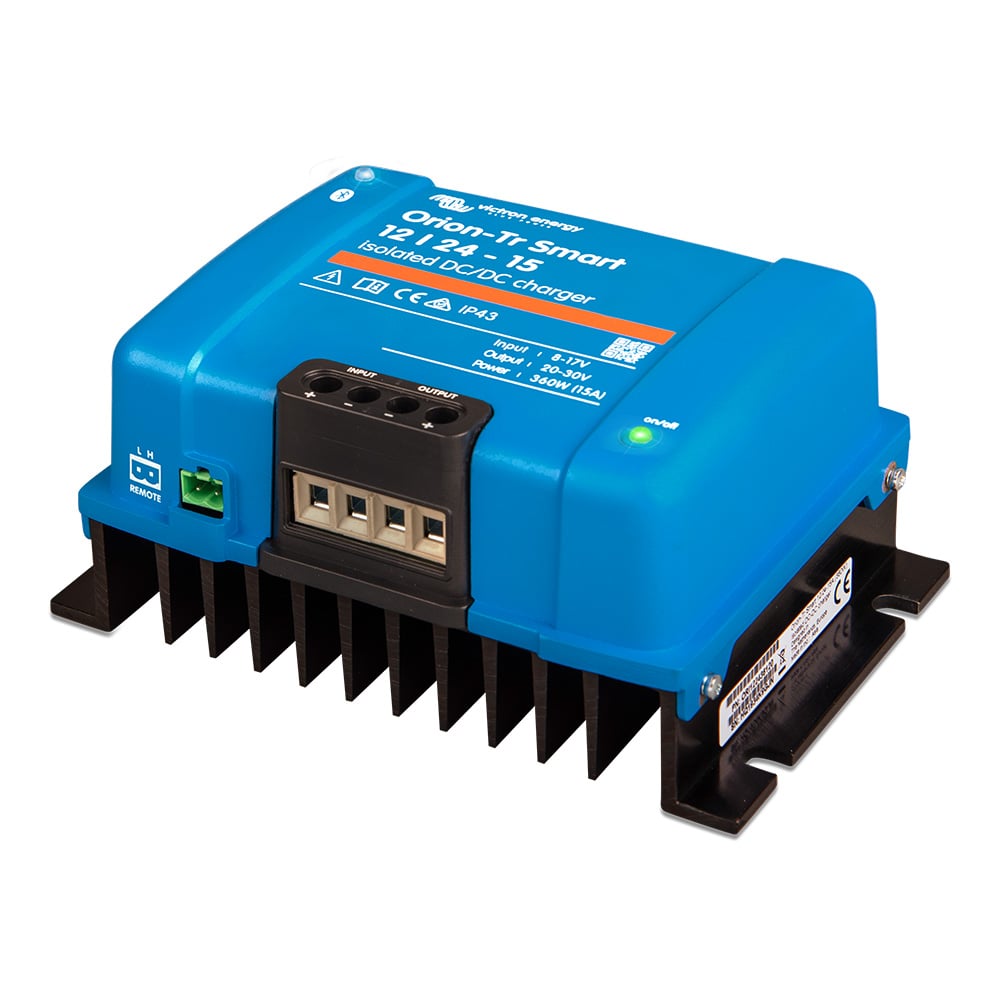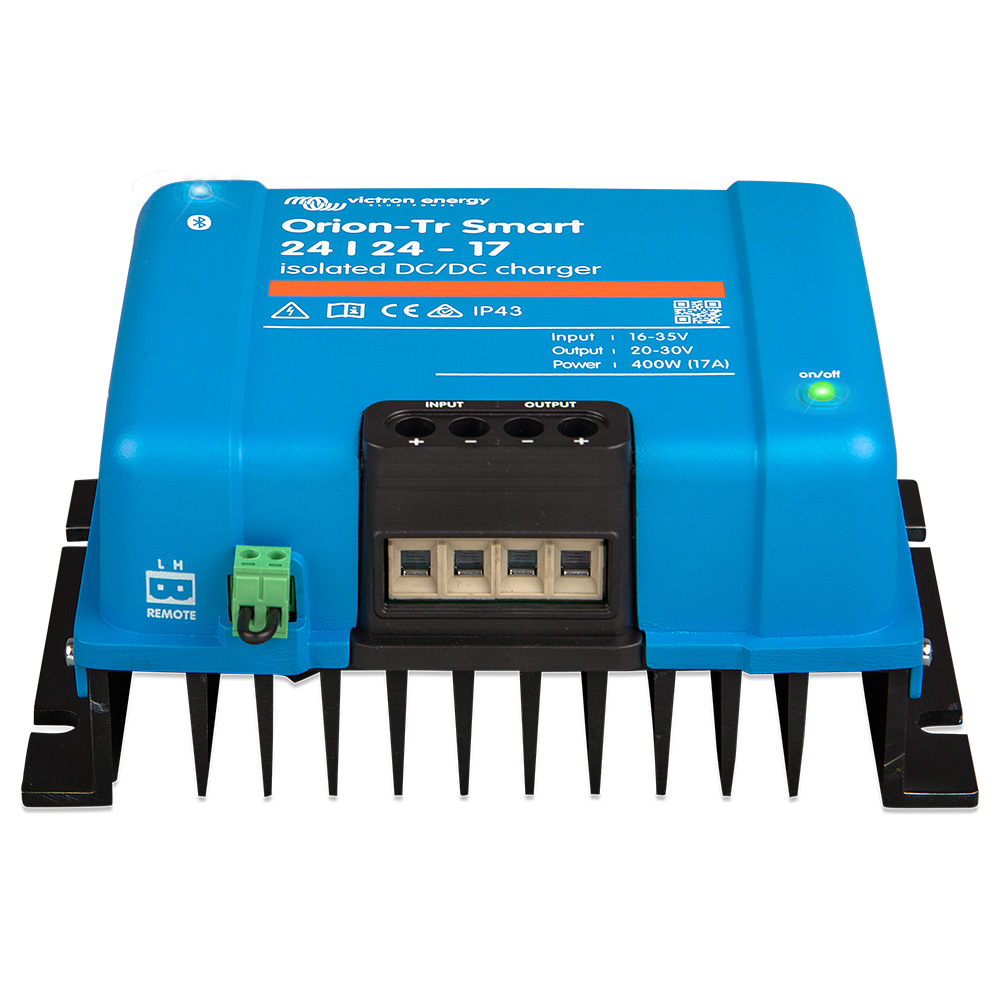 The Orion-Tr Smart 24/12-20 from victron Energy (mpn ori241224120) is a galvanically isolated dc-dc converter and charger. It is suitable for use in dual battery systems in vehicles or boats where the (smart) alternator and starter battery are to be used to charge the service battery. The charger can be used in 12v or 24v systems and is suitable for both lead-acid and lithium batteries. An unlimited number of units can be connected in parallel to increase the output power.
Thanks to the Orion-Tr Smart 24/12-20a you can supply any 12v consumer with exactly the right voltage. The correct voltage is guaranteed even with longer lines, because the Orion can adjust the voltage to any line losses that occur. For many sensitive electronic devices, maintaining the exact operating voltage is essential for smooth operation.
Integrated Bluetooth, fully programmable
monitoring, changing settings and updating the charger when new software features become available can be done with any Bluetooth-enabled smartphone, tablet or other device. The Orion-Tr Smart can be programmed with a configurable battery charging algorithm or a fixed output. It also features smart generator compatibility - engine run detection.
Features of the Orion-Tr Smart 24/12-20a 240w (galvanically isolated)
victron Energy part number: ori241224120
for 24 v battery voltage, adjustable output voltage 10-15 v
max. 240 w output power at a maximum current of 30 A
wide input voltage range: 20-35 v
Protection class ip43, galvanic isolation 200 vDC between input, output and housing
can be connected in parallel with any number of identical devices to increase output power
can be used for buffer charging of batteries
remote on/off switch
intelligent generator compatibility: engine run detection
Adaptive 3-stage charging algorithm: constant current - constant voltage - conservation
For lead-acid batteries, it is important to keep the recording time short during shallow discharges to avoid overcharging the battery. After a deep discharge, the constant voltage duration is automatically extended to ensure that the battery charges fully.
For lithium batteries, the recording time is fixed, by default 2 hours.
Alternatively, a fixed output voltage can be selected.
Remote on/off switch
A remote on/off switch or a relay contact can be connected to the two-pin connector. Alternatively, the h terminal (right) of the two-pin plug can be connected to a battery positive terminal or the l terminal (left) of the two-pin plug can be connected to the battery negative terminal (or to the body of a vehicle, for example).
scope of delivery:
1x victron Energy ori241224120 Orion-Tr Smart 24/12-20a 240 w dc-dc converter
1x instruction manual
Ambient temperature:
-20°C - +55°C
Manufacturer:
Victron Energy