Victron Phoenix charger control panel pcc
Product number:
8-67-013220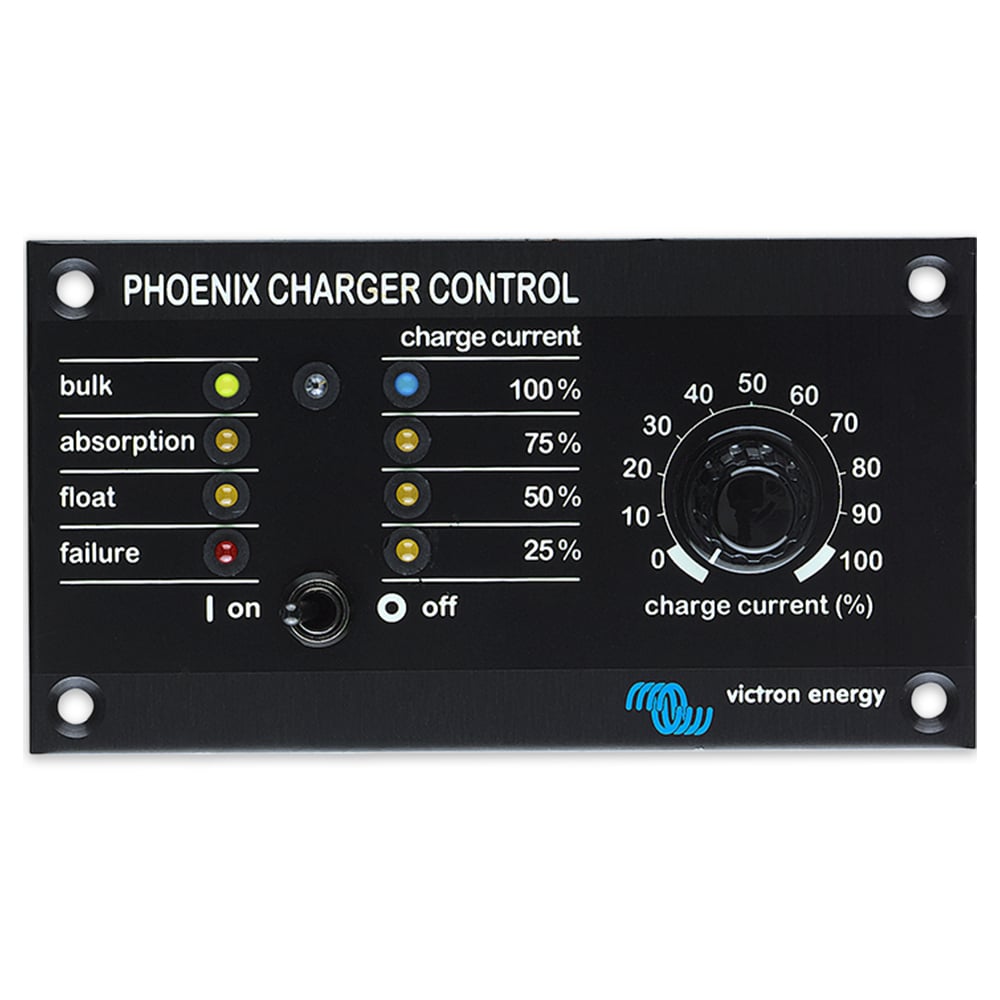 This control panel from Victron Energy (mpn rec010001110) is used for remote control and monitoring of Phoenix chargers. The status of the charger can be read on an LED display. The brightness of the LEDs is automatically reduced during the night. Connection to the charger is via a standard UTP cable (not included).
In addition, the remote control panel offers the possibility to adjust the output current. This can be used to limit the output current and therefore the energy that is drawn from the AC power supply. This is especially useful when the charger is operated with limited charging current or via small aggregates.
Features
Compatible with all Phoenix chargers
Easy installation
Weight: 0.15 kg
Dimensions: 120 x 65 x 4 mm
Scope of delivery:
1x Victron Phoenix charger control panel pcc REC010001110
Manufacturer:
Victron Energy