Victron Phoenix Inverter 48/3000 230v Smart
Product number:
1-67-012585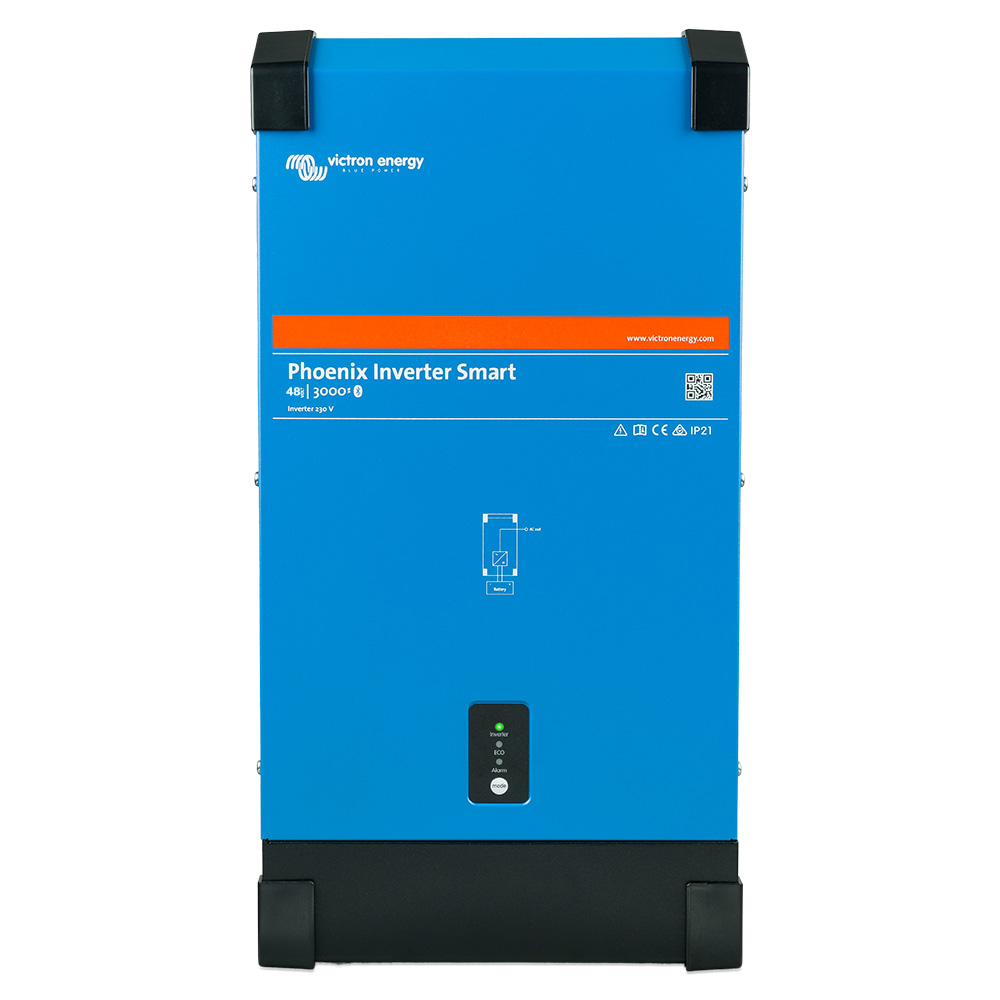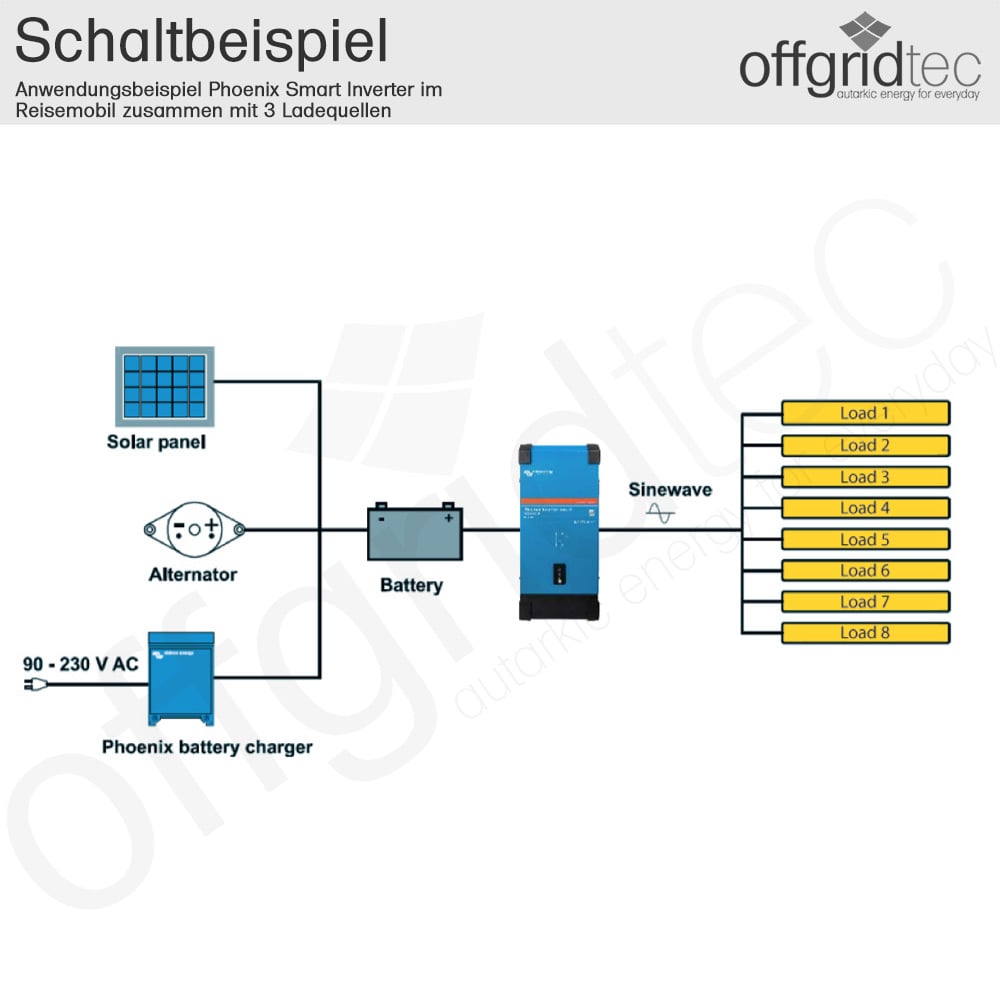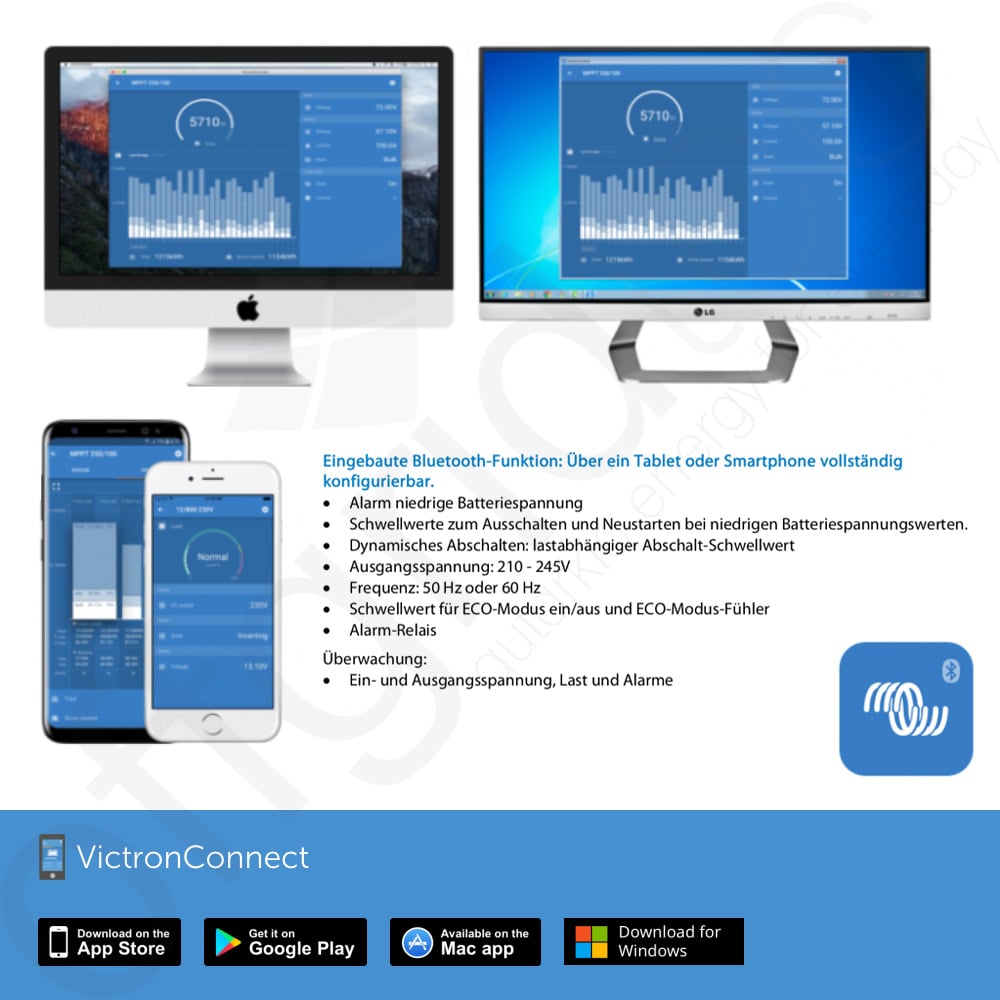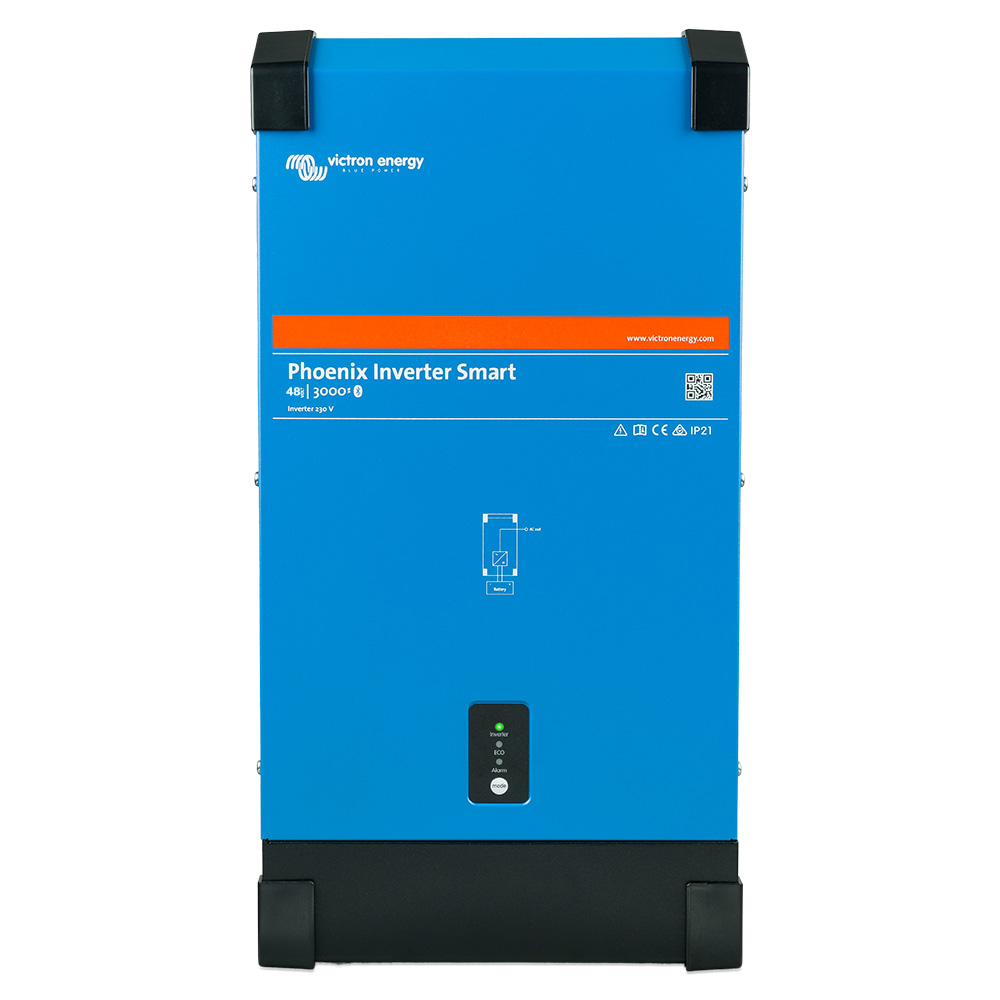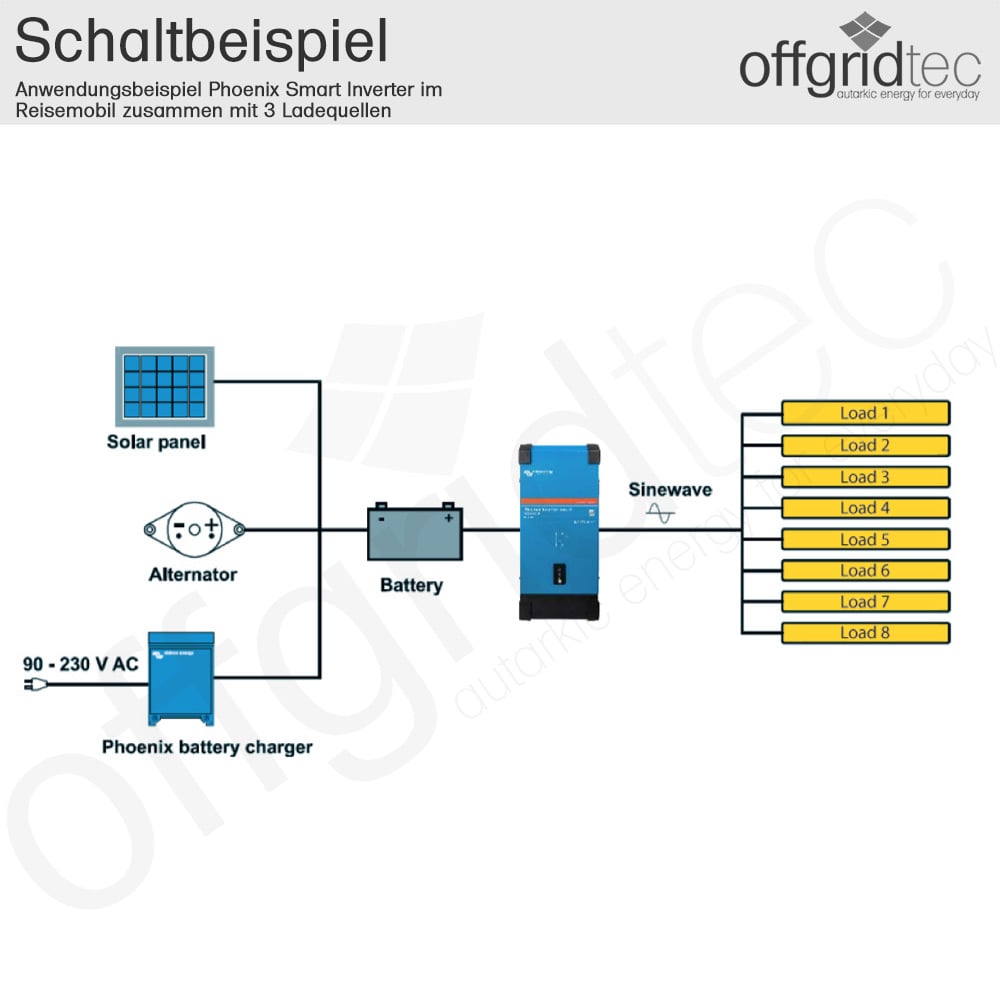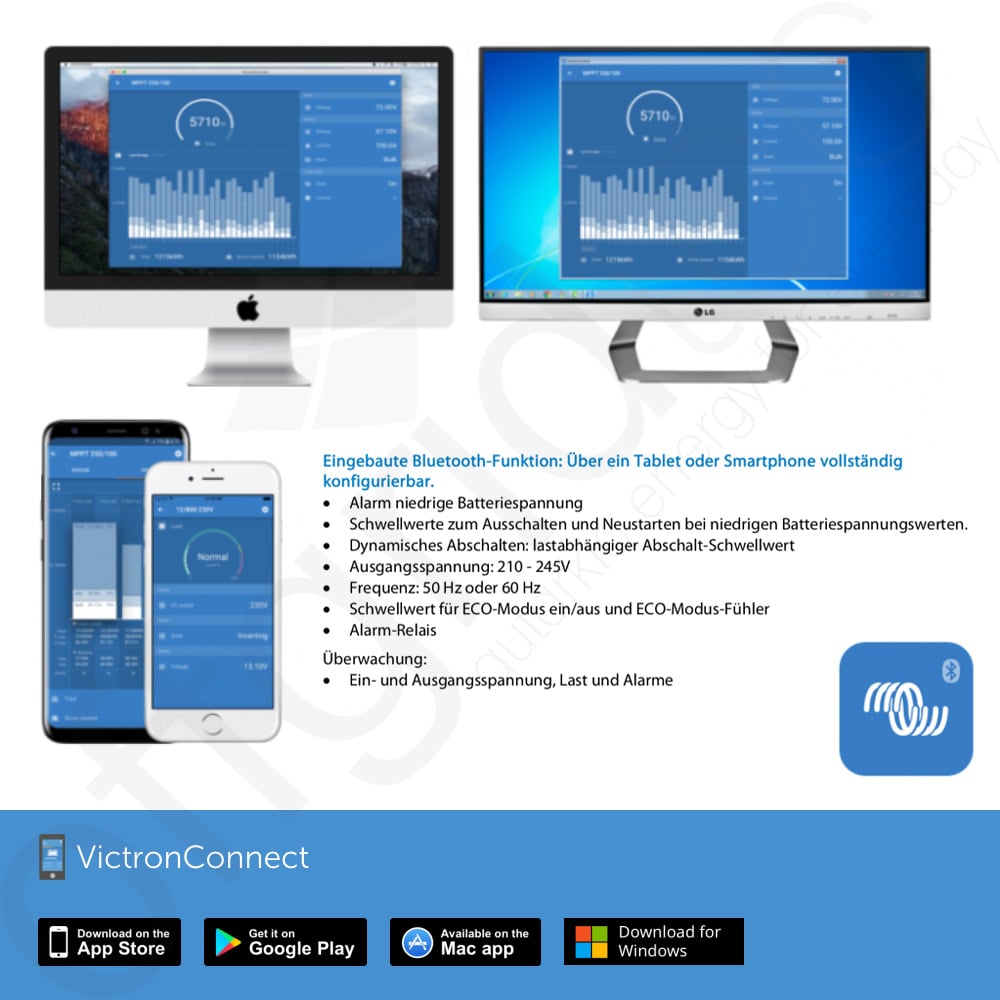 Product number:
1-67-012585
The Phoenix 48/3000 Smart Inverter from Victron Energy (mpn pin482300000), is an advanced inverter based on the proven Phoenix series. It offers 3000w continuous power and is designed for 48v battery voltage. Compared to the previous models, the Phoenix-Smart series has a Bluetooth module and VE.Direct output for wireless remote monitoring and system configuration
The Phoenix 48/3000 Smart is further characterized by its high switch-on power and reliability and, thanks to the integrated eco mode, also plays in the top league of this device class in terms of self-consumption and efficiency.
phoenix 48/3000 Smart performance features
for 48v battery voltage, output voltage range 210c - 245V
Output power (non-linear): 3000w, 2400w continuous linear load at 25 degrees ambient temperature
6000W peak power handling high starting currents
integrated Bluetooth module and VE.Direct port for wireless monitoring and system integration
designed for high inrush currents
integrated alarm relay, eco mode
Monitoring of input and output voltage, load and alarms etc. via Bluetooth or VE.Direct
integrated two-pole plug for connection of an on/off switch (remote control)
parameters configurable via Bluetooth or VE.Direct
Low battery voltage alarm
Threshold values for switching off and restarting at low battery voltage values
Dynamic shutdown: load-dependent shutdown threshold value
Output voltage: 210 - 245v, frequency: 50 hz or 60 hz
Threshold for eco-mode on/off and eco-mode sensor
Alarm relay
high reliability thanks to ring transformer topology
The complete bridging additionally with a ring transformer topology has proven itself for years. The inverters are short-circuit proof and protected against overheating (whether caused by overload or by the ambient temperature).
very high inrush power
This is required for switching on loads such as voltage converters for led lamps, halogen lamps or power tools.
Eco mode
In eco mode, the inverter switches to standby as soon as the load drops below a preset value. In standby mode, the inverter then switches on for a short period every 2.5 seconds (adjustable). If the load exceeds the preset threshold, the inverter remains on.
Remote on/off switching
A remote on/off switch or relay contact can be connected to the two-pin connector. Alternatively, the h terminal (left) of the two-pin connector can be connected to a battery positive terminal or the l terminal (right) of the two-pin connector can be connected to the battery negative terminal (or to the body of a vehicle, for example).
scope of delivery:
1x Victron pin482300000 Phoenix Smart 48/3000 1x instruction manual
Ambient temperature:
-40°C - +65°C
Manufacturer:
Victron Energy