Victron Remote Display for BlueSolar PWM-Pro
Product number:
8-67-008490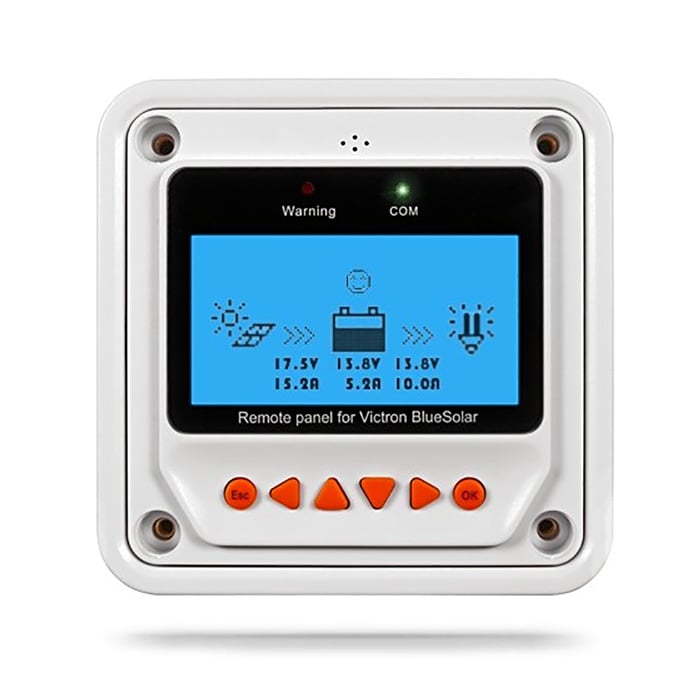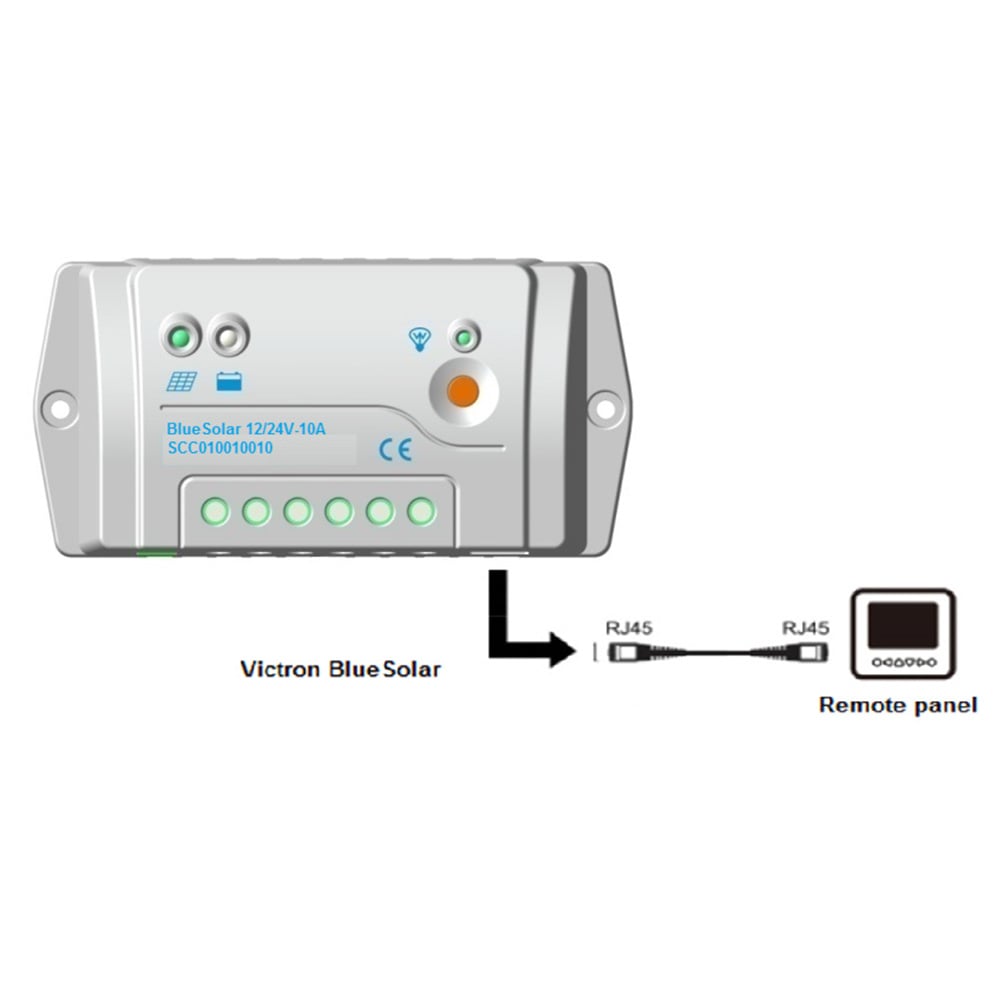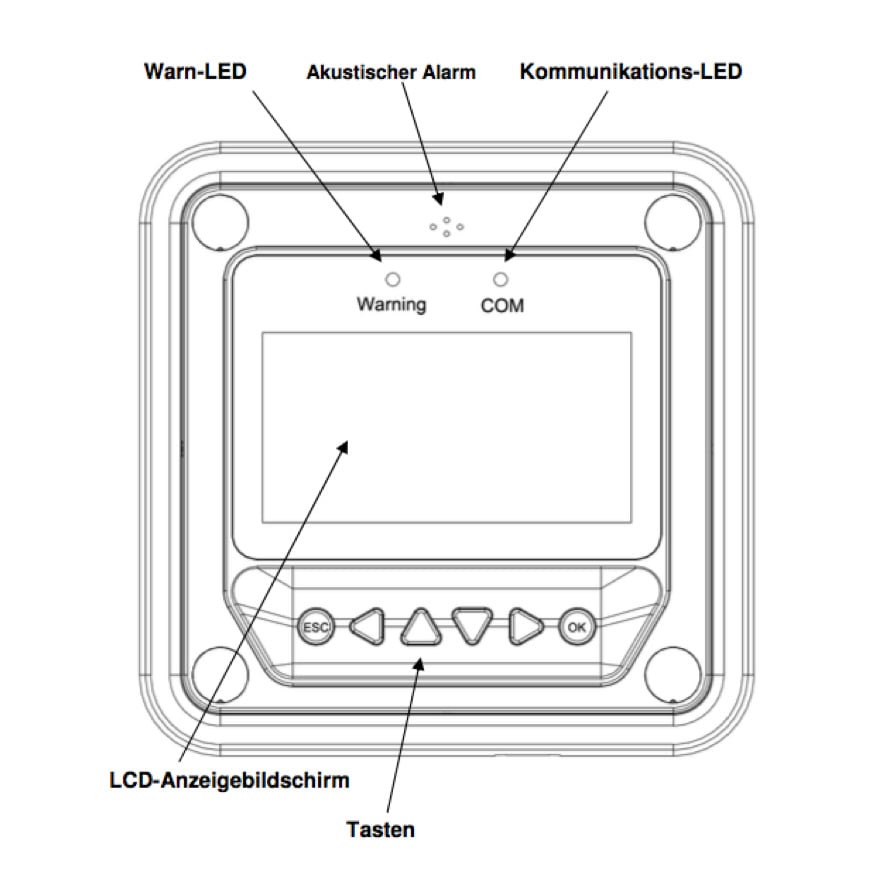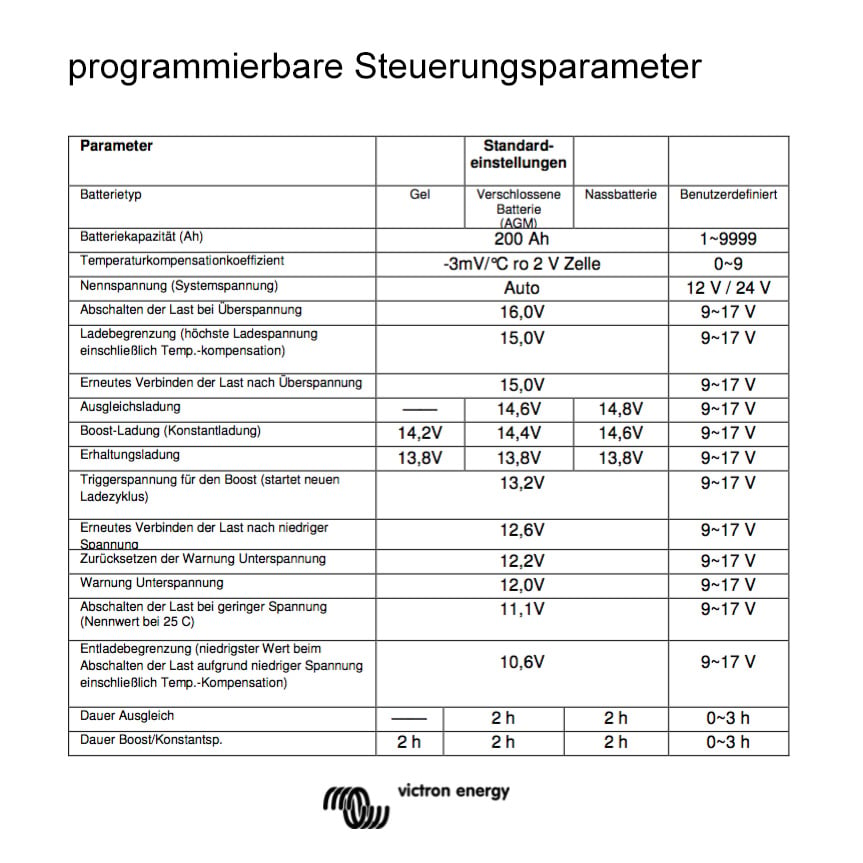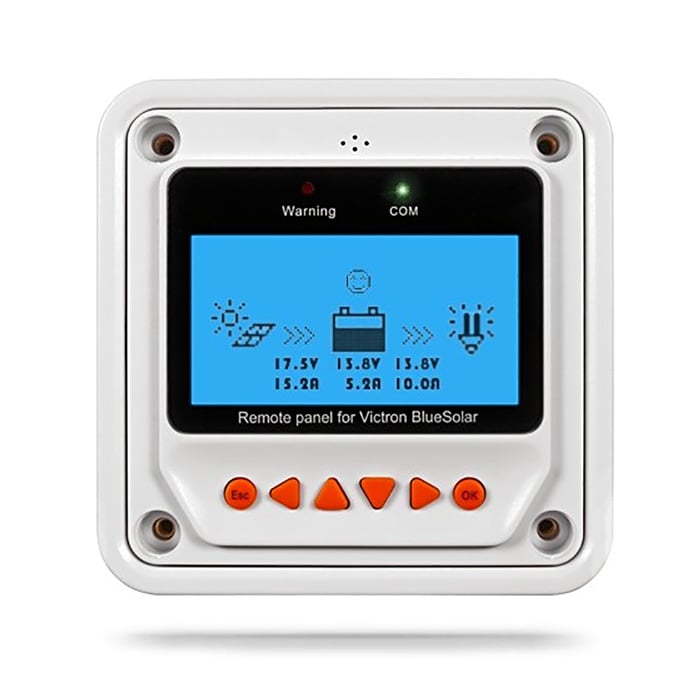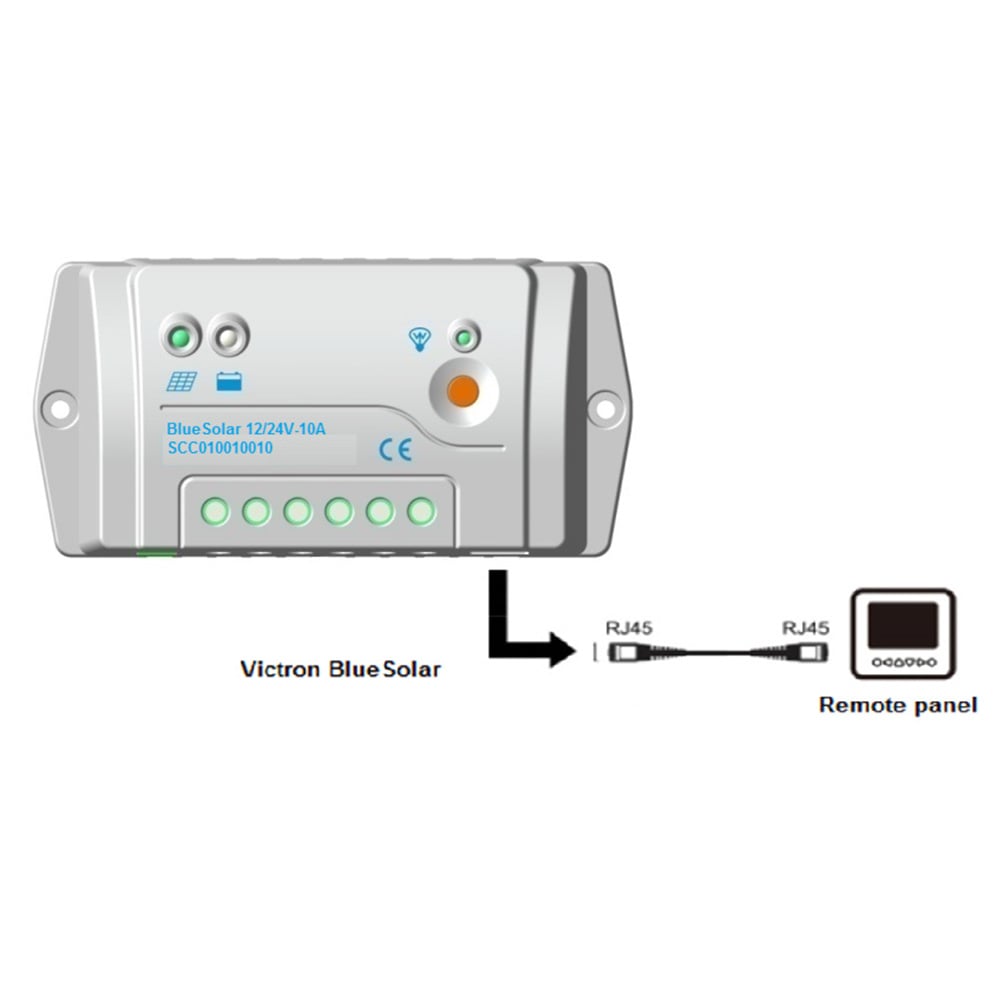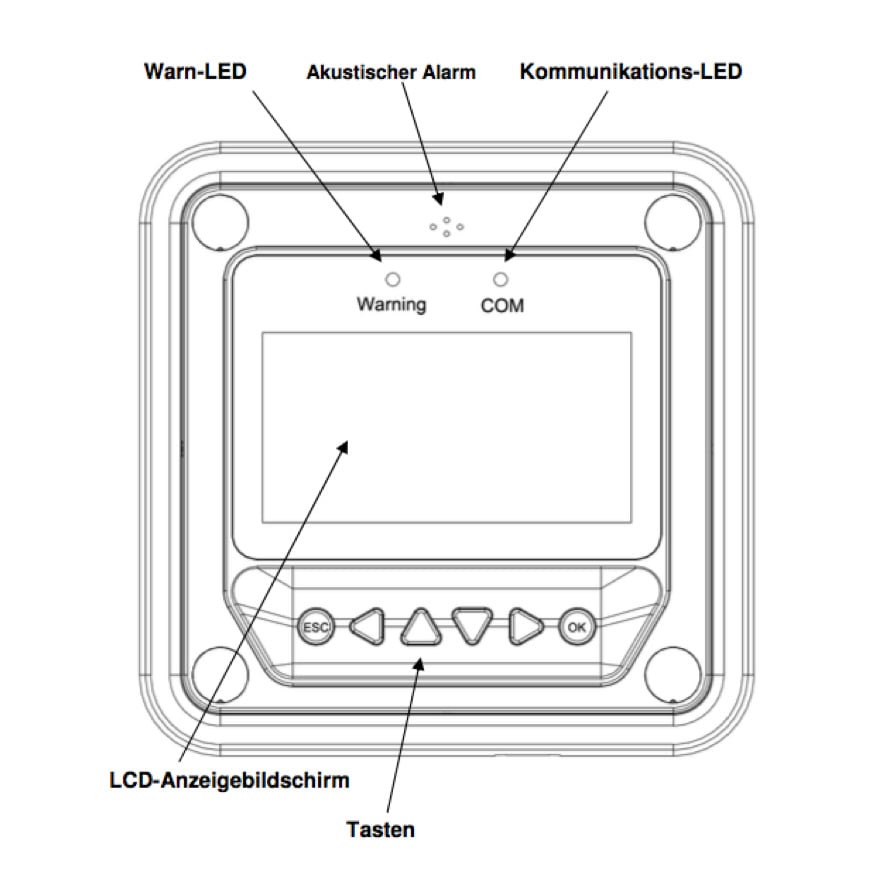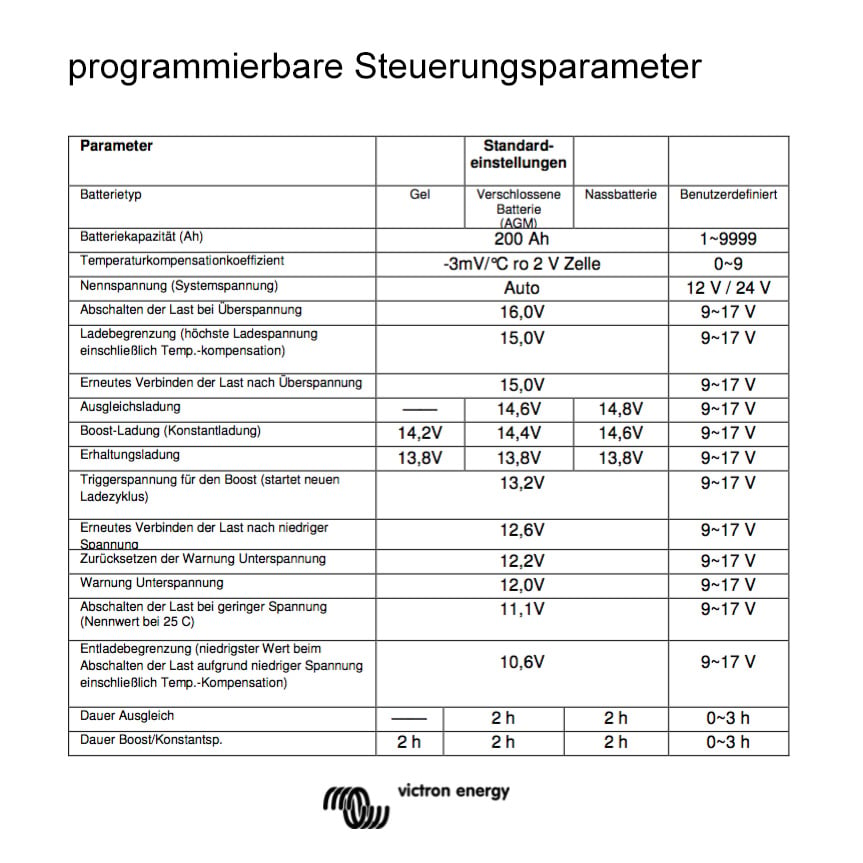 Shipped in 10-14 Werktage
Product number:
8-67-008490
This Victron Energy remote display (SCC900300000) was especially designed for free programming of charge controllers out of the PWM-PRO-family.
The display enables you to adjust the charge contoller's settings according to your needs - even the lighting control. It is big enough to recognize everything easily.
Easier and quicker than direct programming on the charge controller via 5 buttons only.
Professional functionality for the Victron PWM PRO series included

Nearly every important setting, for example charging voltage, can be done freely via this optional remote panel - a feature normally found only in a higher price range.
Among other settings the battery-specific charge and end-of-charge voltage as well as switch-on/off thresholds of the consumer output can be programmed.
The remote panel is optional equipment and not part of the charge controllers delivery scope.
All possible settings can be found in the manual.
The remote display is compatible with the following Victron charge controllers:
SCC010010010 Victron BlueSolar PWM-Pro 12V 24V 10A, Art-Nr 1-67-008445
SCC010020110 Victron BlueSolar PWM-Pro 12V 24V 20A, Art-Nr 1-67-008445
SCC010030010 Victron BlueSolar PWM-Pro 12V 24V 30A, Art-Nr 1-67-008445
Delivery scope:
1x Victron SCC900300000 Remote Panel with LCD-display
1x Mounting frame SCC010010010
Manufacturer:
Victron Energy
Product Type:
Charge controller accessories
second_related_category:
1-67-008475,1-67-008480,1-67-008485