Votronic 0161 124 start alarm
Product number:
1-15-011850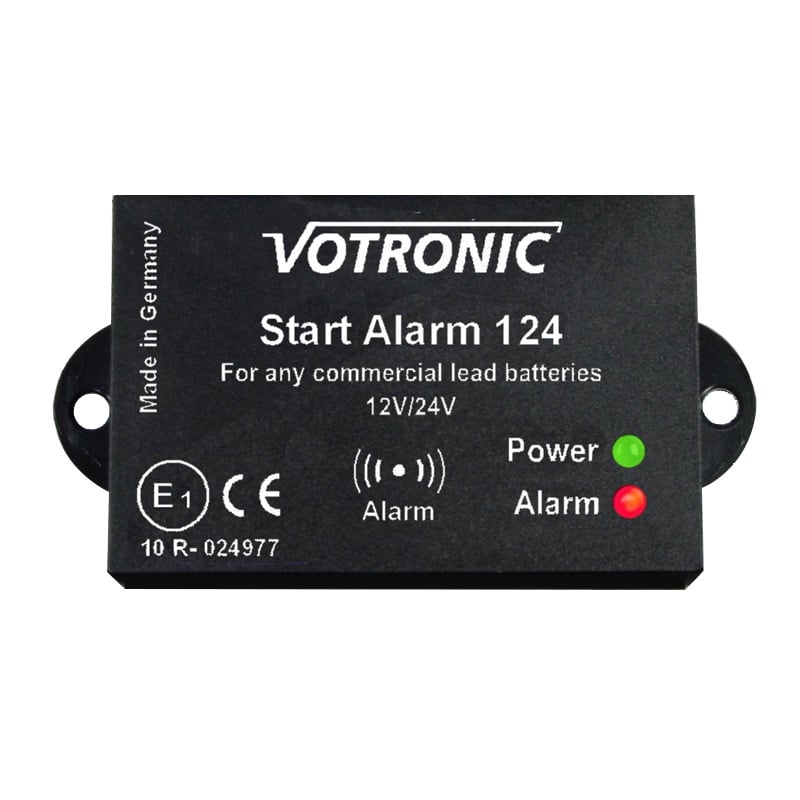 Product number:
1-15-011850
The Start Alarm 124 from Votronic (mpn 0161) is a warning device with acoustic (beeper) and visual (led) alarm signal for the starter battery in vehicles with only one battery circuit (according to din en 1789, section 4.3.2). It is intended to warn the vehicle driver in good time of a battery that can no longer be started.
An additional signal horn, consumer relay or similar can be connected via a switching output (pnp, positive output max. 0.5 a). The self-consumption is less than 3 mA (according to din en 13976). Connection via plug-in screw terminal.
essential product features
for 12v and 24v battery voltage
max. switching current 0,5A
Switching threshold undervoltage: 11.5v for 12v or 23v for 24v battery voltage
Switching threshold overvoltage: 12.5v at 12v resp. 25v at 24v battery voltage
Dimensions without connectors: 70 x 36 x 17 mm
weighs only 30 grams
Scope of delivery:
1x Votronic 0161 Start Alarm 124
1x Instruction manual