Votronic 2075 remote control s for vcc charge converter & vac chargers
Product number:
8-15-007995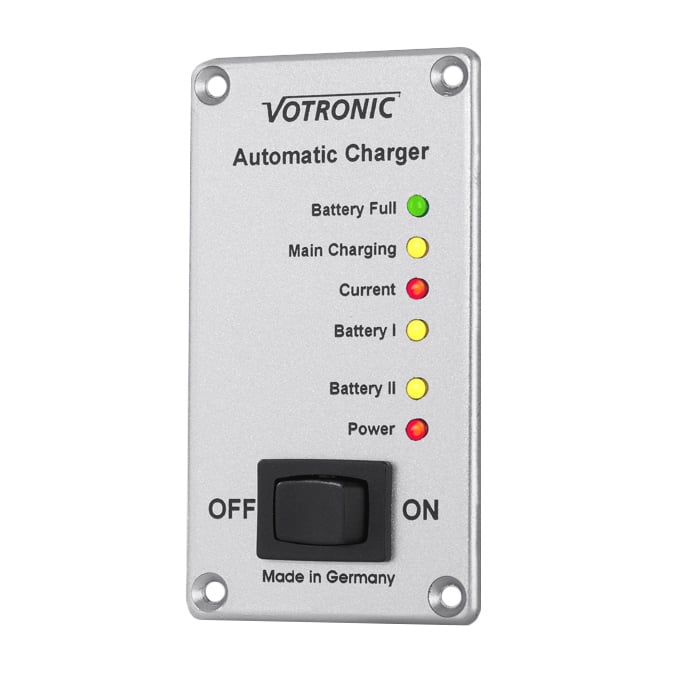 Product number:
8-15-007995
Suitable for Pb and VAC series automatic chargers and vcc series charging converters, 12V
and 24v. In case of difficult to access device installation, the control LEDs take over the remote display of
Status and charging progress. One of the respective main device functions can be remotely controlled with the switch
switch, e.g. Silent Run (night operation) for chargers of the Pb- and VAC-series, StandBy for
Vac-f, vac-f ii- and VAC-Station series chargers for emergency vehicles, as well as for the
Charging converters of the vcc series. The remote control is designed as a panel version and fits into the
and mechanically (same overall height of 85 mm) to the other displays of the
votronic module system.
Dimensions: (w x h x d): 47 x 85 x 16 mm
Scope of delivery: Connection cable 5m long ready to plug in on both sides for device connection, mounting screws, drilling template, operating instructions