Votronic 5315 septic water tank indicator S
Product number:
1-15-010470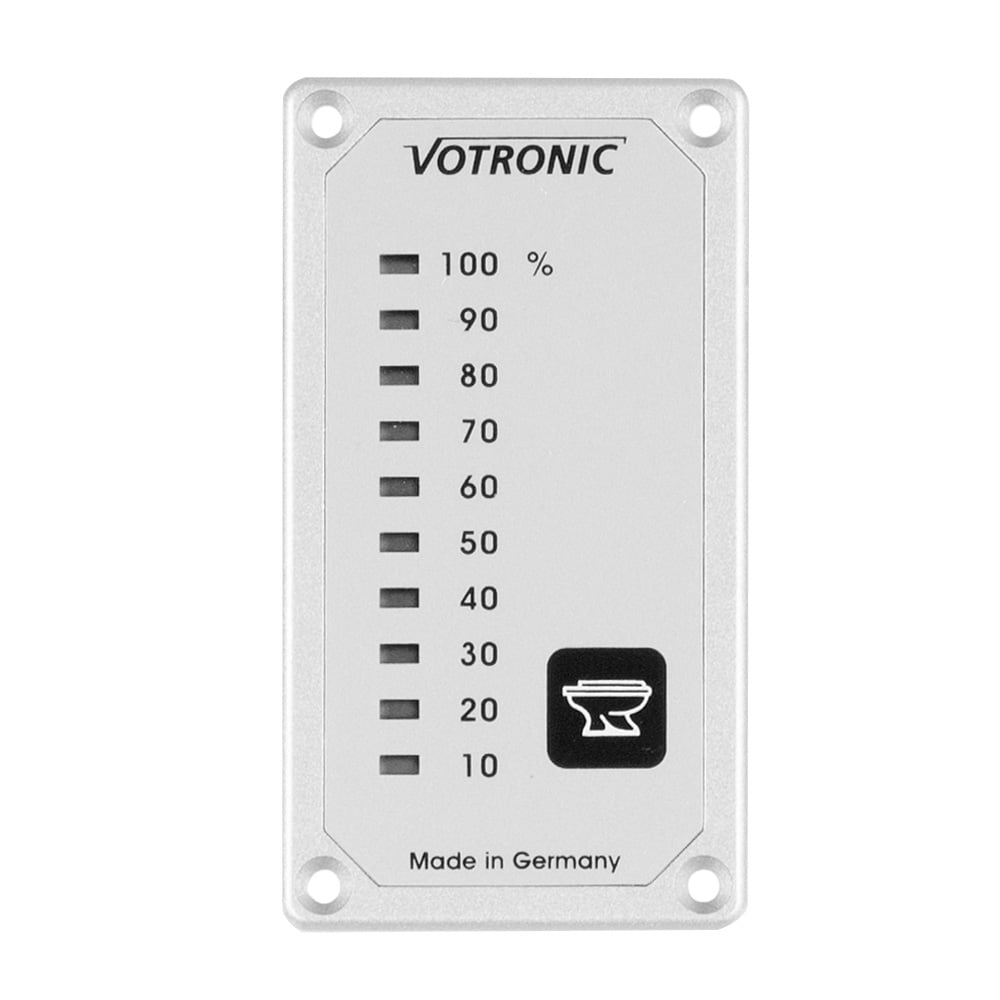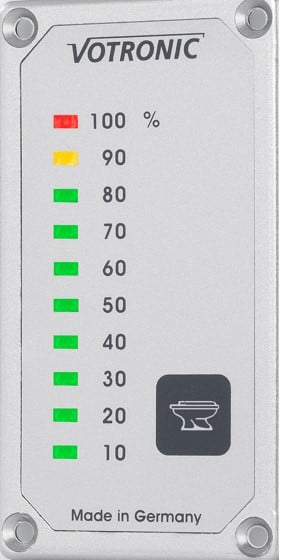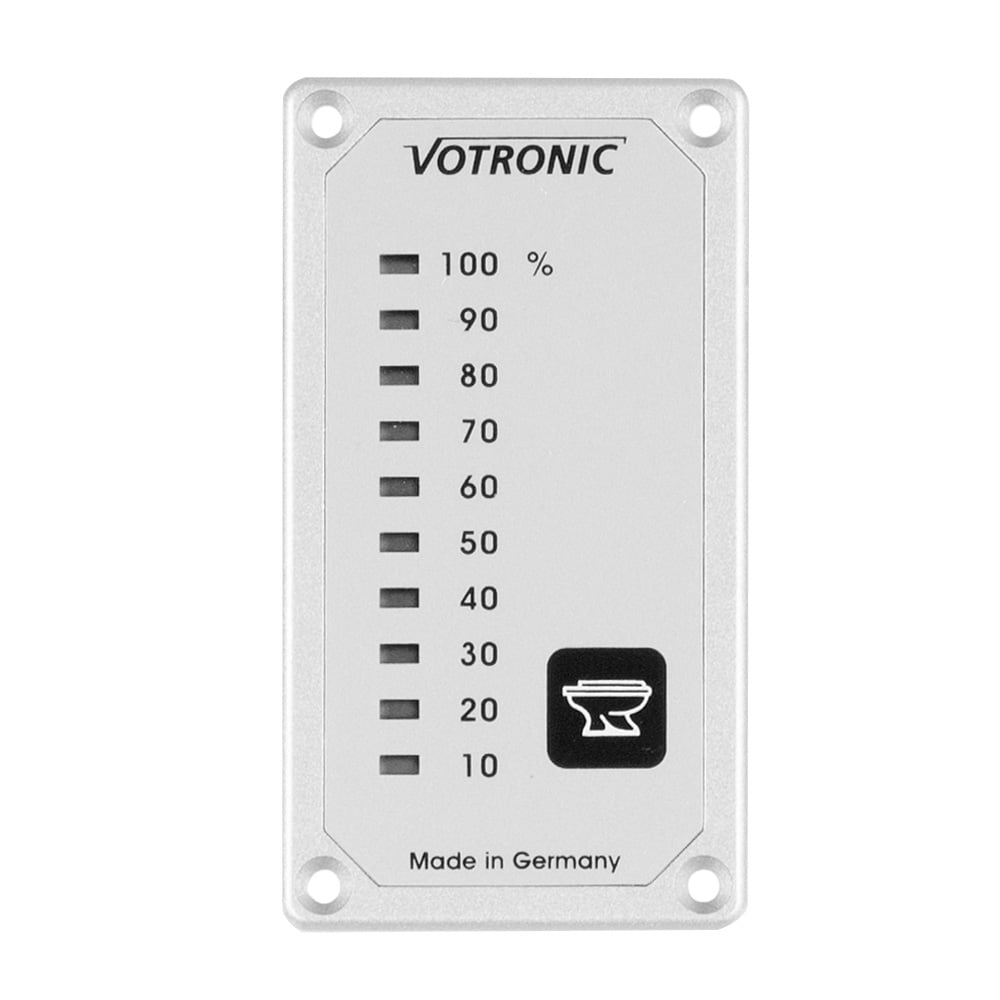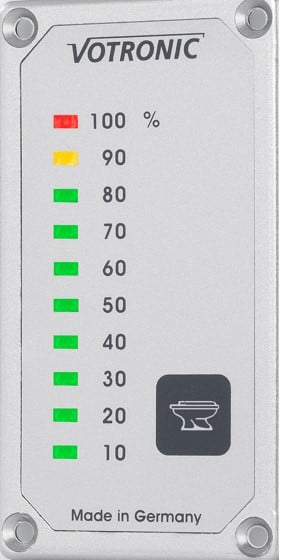 Product number:
1-15-010470
The fecal tank gauge s from Votronic (mpn 5315) has been designed for accurate level measurement and can be used equally for all tank materials and tank sizes. The visualization of the tank level is carried out via a 3-color color scale, which is displayed on 10 light-emitting diodes, each representing 10% of the tank content. The display works steplessly, as intermediate levels are displayed with variable brightness and thus tendencies can be recognized immediately
The fecal tank display tank display s is designed as a panel version to match the votronic modular system and fits perfectly with other votronic display units (uniform height 85 mm). of course, it is also possible to retrofit a single display in the vehicle. Small front panel dimensions and the particularly low installation depth of only 18 mm allow installation in almost any position. The display is protected against incorrect polarity and overload and is easy to connect via screw terminals on the rear of the device
key product features of the fecal tank indicator s, 5315
suitable for 12v and 24v dc operating voltage
low current consumption: only 1 - 30 ma
Test mark: E-testing, (EMC/vehicle directive)
Panel dimensions WxHxD: 47 x 85 x 20 mm
Installation dimension: 29 x 63 x 18 mm
at the push of a button, can be switched on and off
high display resolution of the tank level thanks to 10-step display
suitable for the Votronic module system
can also be operated with 2 tank gauges
The indicators can also be assigned with 2 tanks each (e.g. indoor/outdoor tank, summer/winter operation, additional tank, etc.). Single switches 2xUM are suitable for the changeover, e.g. switch panel 16 a s art. no. 1289 or switch panel 2x16 a s art. no. 1291
compatible with many Votronic tank sensors
Tank electrode 12-24 k, 5543 tank electrode 15-50 k, 5545 tank electrode 20 k-wc, 5555 tank sensor fl, 5530 tank sensor 30-110 K-fl, 5551
Scope of delivery:
1x Votronic 5315 fecal tank indicator s
1x set of fixing screws
1x drilling template
1x instruction manual
Product Type:
Faecal tank indicator with visual graduation every 5 percent steps for faecal tanks as a high-quality built-in panel.