Offgridtec mPremium+ xl 150w 12v mppt caravan Solaranlage
Product number:
4-01-012405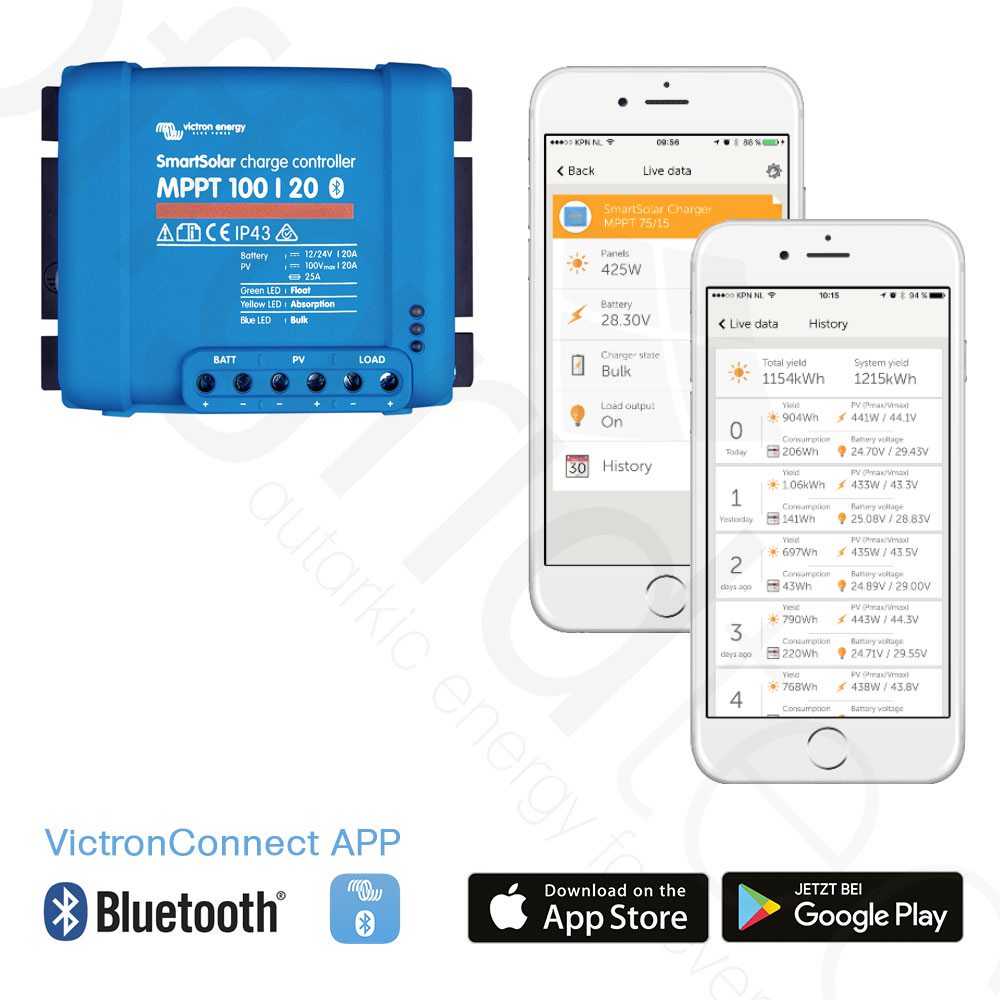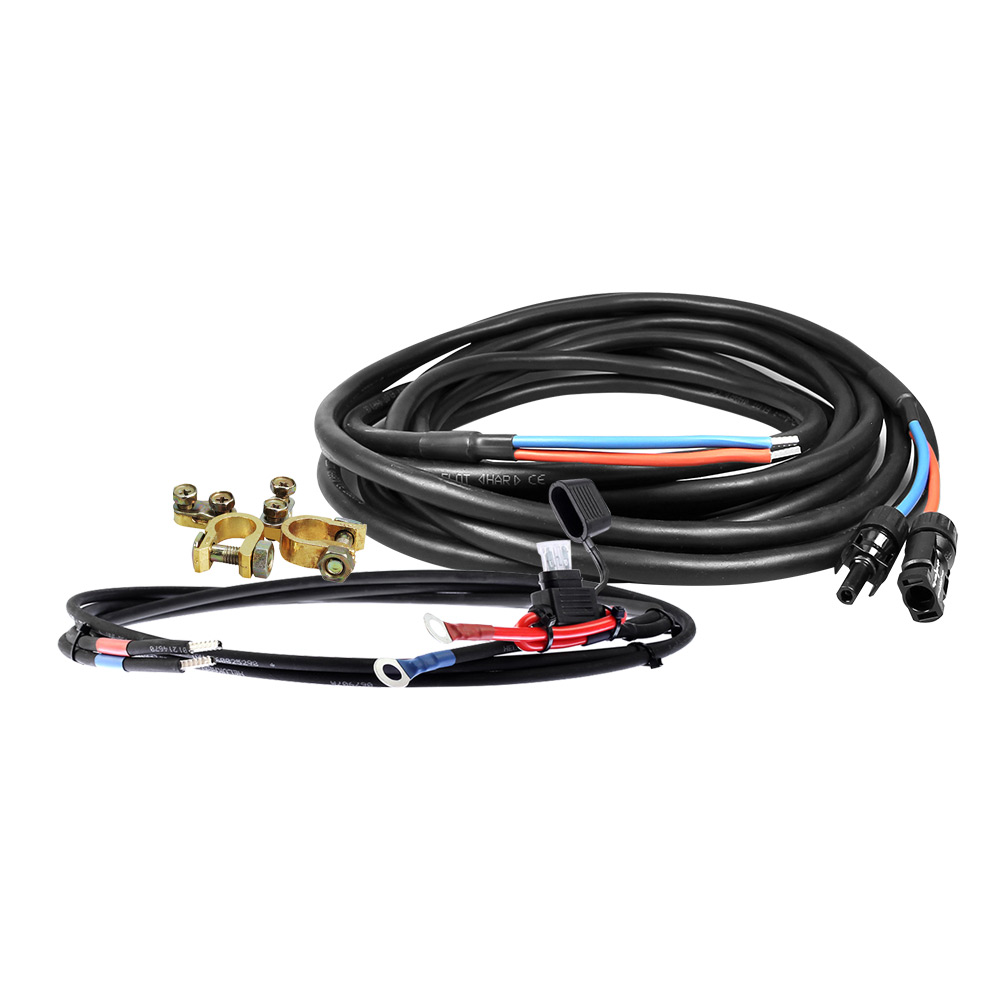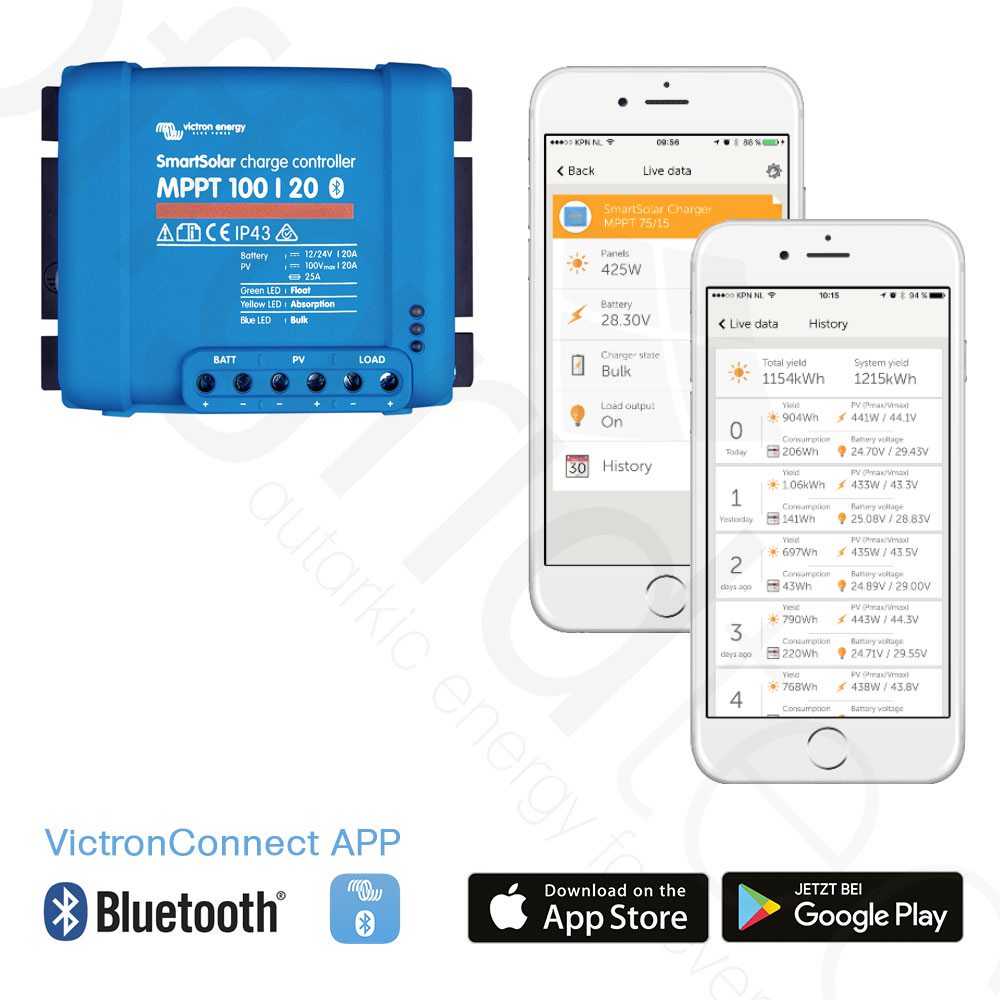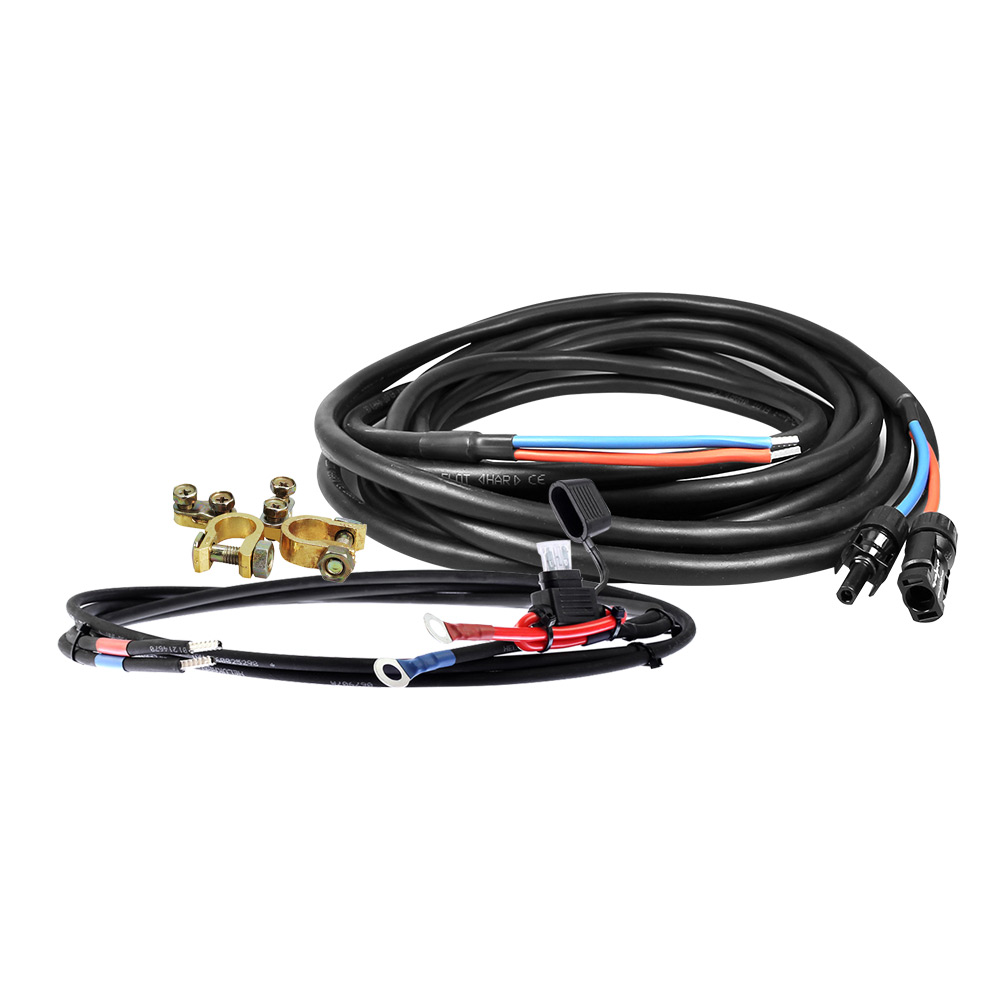 Product is expected to be back in stock on 31 October 2023
Product number:
4-01-012405
The Offgridtec mPremium+ xl-150w 12v (mpn 4-01-012405) is a premium solar kit for caravans and motor homes. The expected daily output (April to October) is 600Wh/day on average (max. 1200 Wh on sunny days in Germany). Thanks to the included mppt solar charge controller, almost all common battery types such as 12v agm, gel or modern lithium can be mobile charged without any problems and according to their type. The system can be conveniently analyzed and even configured from a smartphone or tablet using a free app. Since the mPremium+ series is a further development of the popular mPremium series and differs only in the charge controller used, you can look forward to system components that have been tried and tested thousands of times and will ensure a long and reliable power supply for your mobile.
150w caravan complete set: simple, proven, high quality
The set contains all the components you need to charge your mobile batteries. The special thing about our Solaranlagen for caravans: we use an extra solid mounting system that can be easily glued on. The module can be unscrewed from the spoiler at any time, should you ever need to get to the area under the solar module. This set is designed so that it can be extended by another module in the same power class.
We have also paid special attention to quality at the critical point, the cable feed-through into the interior of the motor home. The supplied cable grommet is made of the same stable material as the roof spoiler for the solar modules and is simply glued on. The connection is absolutely waterproof and lasts for many, many years.
scope of delivery of the mPremium+ xl-150w caravan Solaranlage
All integrated system components at a glance
The Victron SmartSolar mppt 100/20
The Smartsolar 100/20 from Victron Energy (mpn scc110020060r) is a mppt solar charge controller with 20a max. charge current for charging 12v and 24v batteries of various types. Equipped with powerful charging algorithms and a bluetooth-based communication interface, the 100/20 offers all the features expected from a modern high-end charge controller:
bluetooth Smart integrated: allows setup and monitoring with a smartphone or other bluetooth enabled device.
Ultra fast maximum power point tracking (mppt).
Advanced maximum power point detection in case of partial shading.
20a load output.
batterylife: intelligent battery management through load shedding.
Automatic battery voltage detection.
Flexible charging algorithms and much more.
overheating protection and load reduction at high temperatures.
The Offgridtec 150w 12v solar panel
monocrystalline solar cells of the highest quality are used exclusively in the production of our modules. The module has a frame made of anodized aluminum and has a specially hardened ESG solar glass, which makes it particularly resistant to external influences (weathering, etc.).
The expected daily output (April to October): 600Wh/day on average (max. 1200 Wh on sunny days in Germany)
Solar module dimensions: 1140mm x 680mm x 35 mm (HxWxD).
Professional solar mounting system
Spoiler profiles are the first choice especially for caravans and motorhomes when it comes to a clean mounting of the solar modules. If the modules are mounted in the direction of travel, wind noise is no longer an issue (this also applies to alcove vehicles). Due to the closed construction of the spoiler, no branches or the like can get caught under the solar modules.
Dimensions spoiler: l x w x h: 68cm x 8.9cm (of which approx. 3cm bearing surface module per spoiler) x 6.5cm.
The bonding
Properly executed bonding is superior to any screw connection in tough motorhome or boat use. On painted or GRP surfaces, a strength of over 4 N/mm2 can be achieved. This would be a value calculated on the glued surface that could never be achieved with a screw connection in the thin aluminum or GRP support layer. This adhesive set enables even a layman to create an absolutely firm connection between spoilers and the respective substrate.
The glue kit contains all the components necessary for even the do-it-yourself installer to create a professional connection. Stainless steel screws for fastening the solar modules are included as well as detailed bonding instructions. In addition, all you need is a standard hand lever press for cartridges and a lint-free cloth.
The abs mounting profiles
1 pair Offgridtec 68cm abs mounting profiles
matching stainless steel screws to fix the module to the profiles
1x Offgridtec abs cable roof grommet to lead the solar cable from the vehicle roof to the interior
Cable feedthroughs from the roof to the interior are always quite tricky, because it must be ensured that even after years everything is absolutely tight and also remains tight.
This is because even the slightest water ingress can lead to often irreparable damage to interior insulation and furnishings. especially since the moisture is often not noticed until quite late. For this reason, the roof penetrations were developed: The housings are made of the same uv- and weather-resistant material as the mounting brackets offered in the online store. They are extremely stable and absolutely slip-proof. The wide adhesive edge ensures an optimal seal. Glue the bushings with the adhesive set that you also use to glue the solar mounting brackets. The housings can also be painted as desired and thus adapted to the substrate on which they are to be mounted
The professional cabling set
All necessary cables are delivered plug & play and are already pre-crimped with professional tools. So you don't need to buy special pliers for the mc-4 connectors.
1x Offgridtec 8m 2x6mm h07rn-f connection cable solar module to solar charge controller complete with appropriately equipped cable ends.
1x Offgridtec 1.5m 2x6mm battery connection cable with flat fuse holder, matching ATO fuse and a pair of binding posts. The cable fits m8 screw terminals or batteries with round terminals.
Individual system customization possible on request
If you want a different charge controller from our range, for example to charge board and service batteries together via solar, or the cables should have a different length, you can always contact us. Also the color of the spoilers can be changed from white to black. A short message with the order number to our customer service is sufficient. Possible costs are to be inquired at the customer service.
scope of delivery:
1x Offgridtec 4-01-012405 Offgridtec® mPremium-Xl+ 150w 12v mppt Caravan Solaranlage
1x instruction manual
including all components listed above
Module voltage (VMP):
20 V
Open circuit voltage (VOC):
24 V
Short circuit current (ISC):
8,1 A
max. current (IMP):
7,5 A

Da sich auf meinem Camper Sicken befinden, wird die Befestigung am Dach mit dem Spoilern fast unmöglich. Welche Optionen gibt es für dieses Problem?
Wir bieten hierzu Sickenfüller an, die zwischen Dach und Solarmodul eingeklebt werden und so den Hohlraum ausfüllen. Die Höhe der Sickenfüller beträgt 5mm.
Eine weitere Möglichkeit wäre die enthaltenen Solarmodule z.B. gegen unsere ETFE-AL Serie auszutauschen.
Wenden Sie sich dazu am besten an
[email protected]
Kann man statt der enthaltenen Solarmodule auch andere auswählen?
Gerne können wir auf Anfrage Ihren individuellen Änderungswünschen nachkommen. Wenden Sie sich dazu am besten per E-Mail an
[email protected]
.