Offgridtec© 50 Solar Construction Kit 12V
Product number:
4-01-002645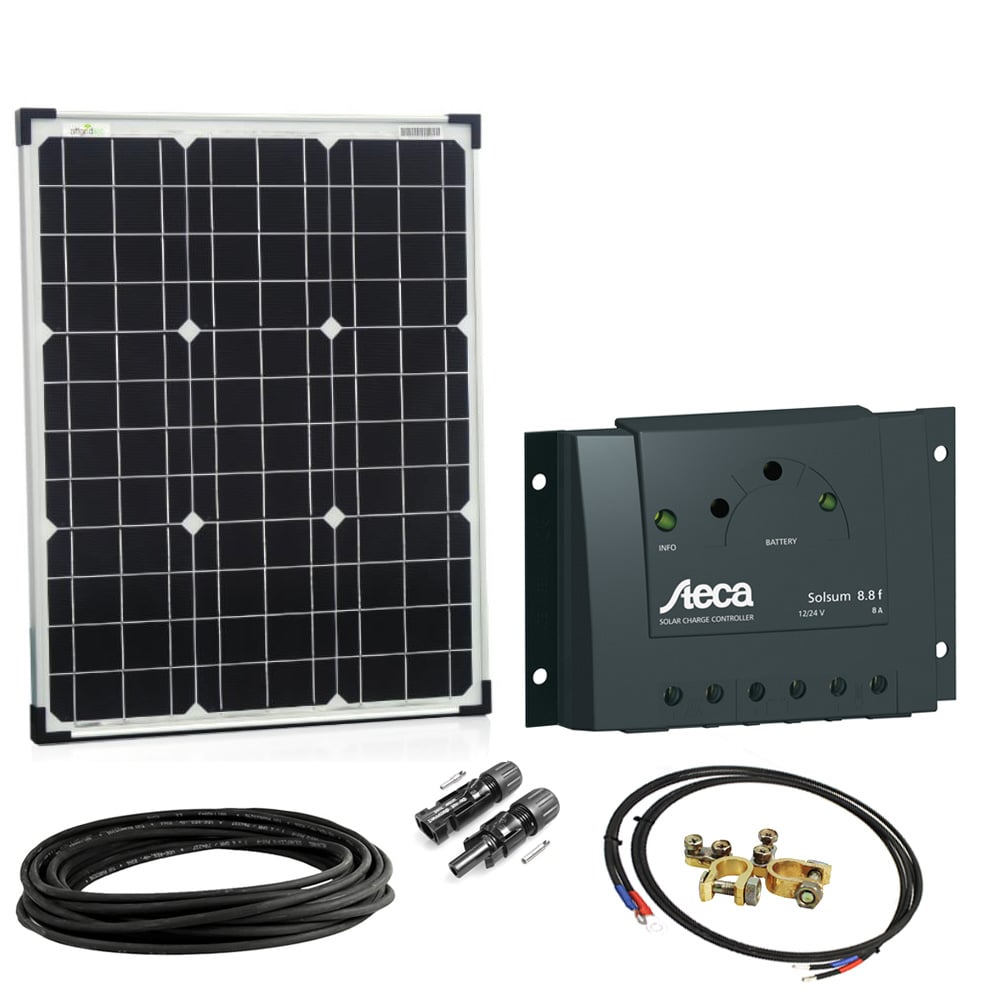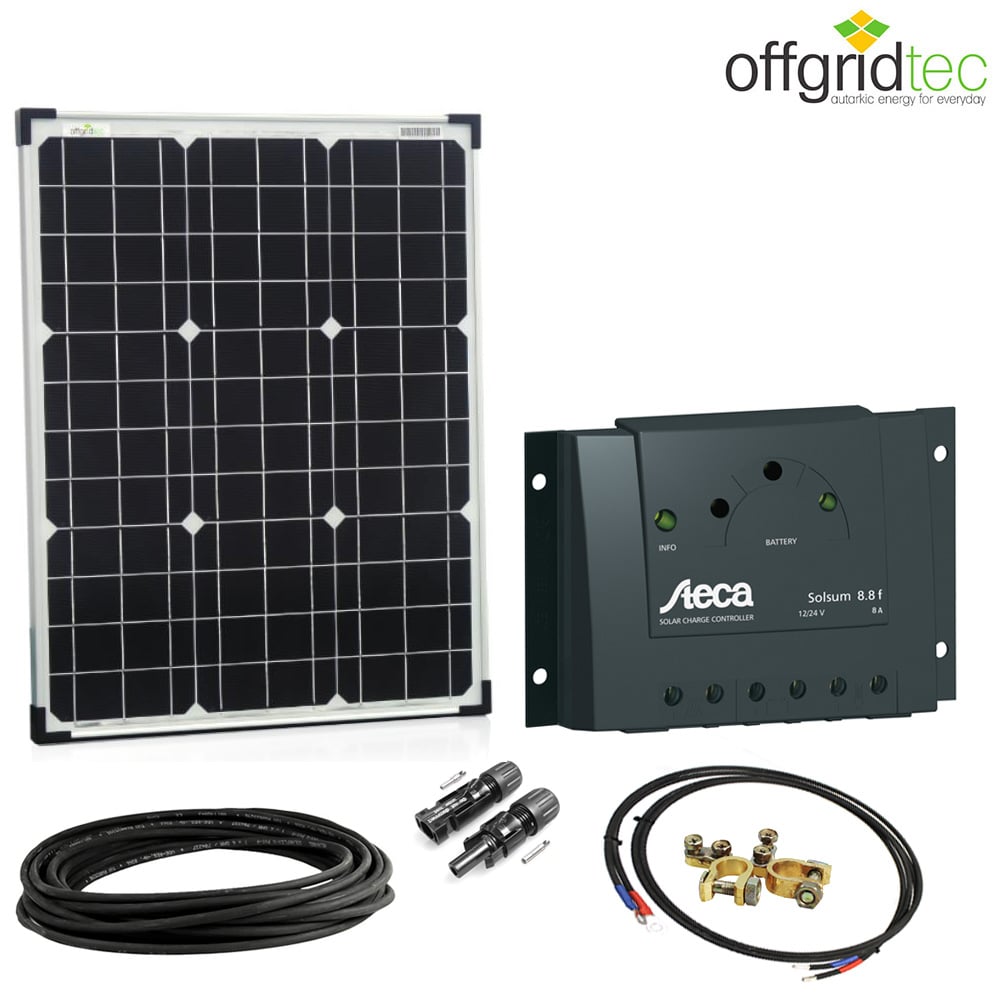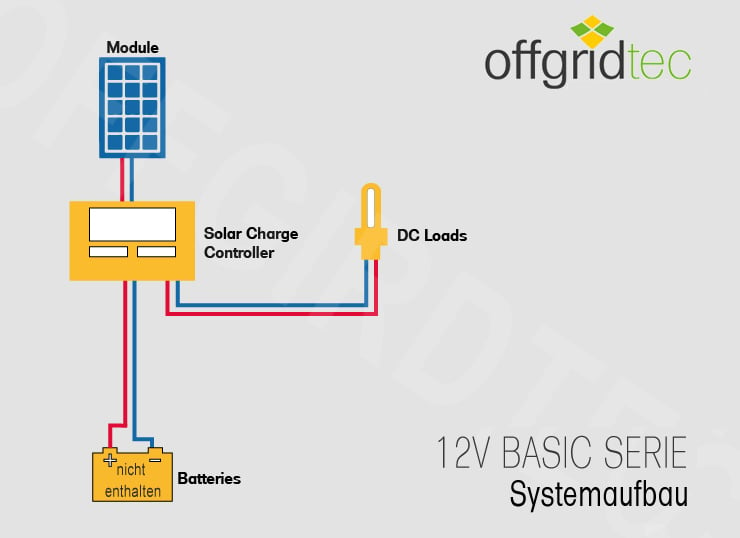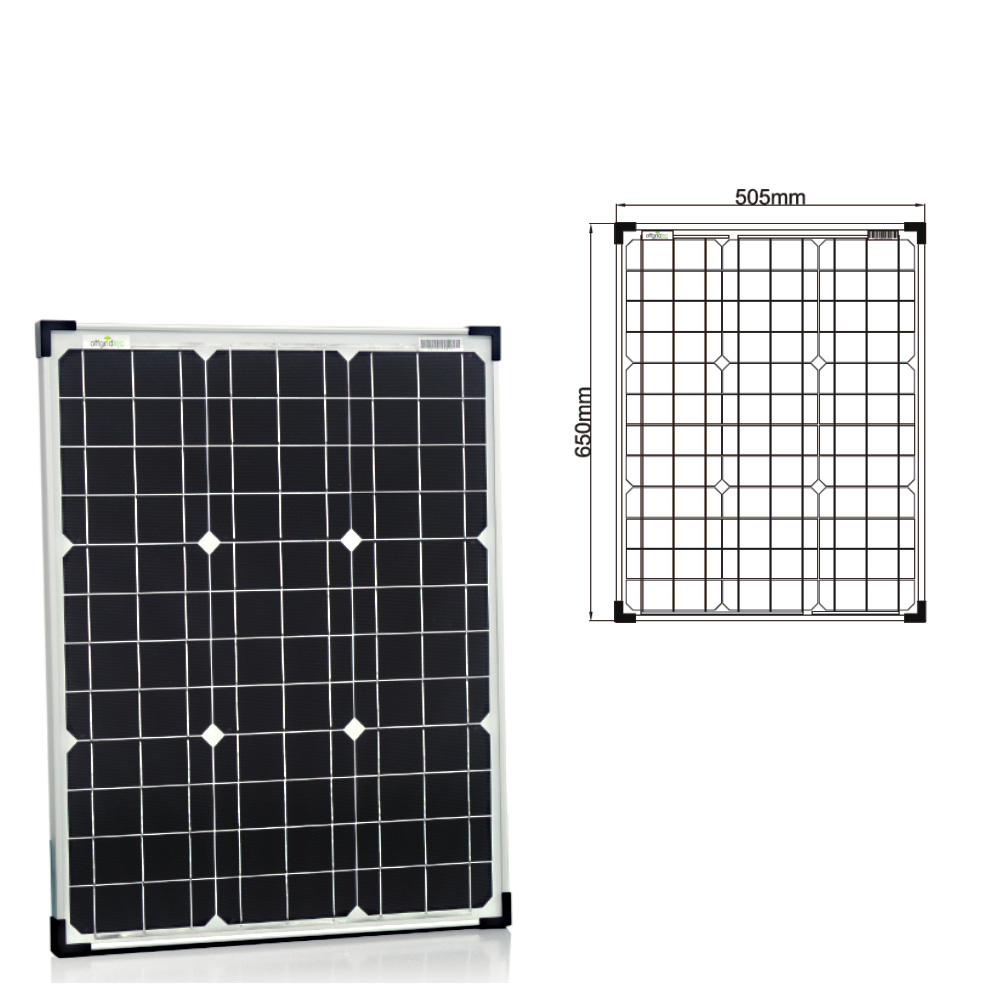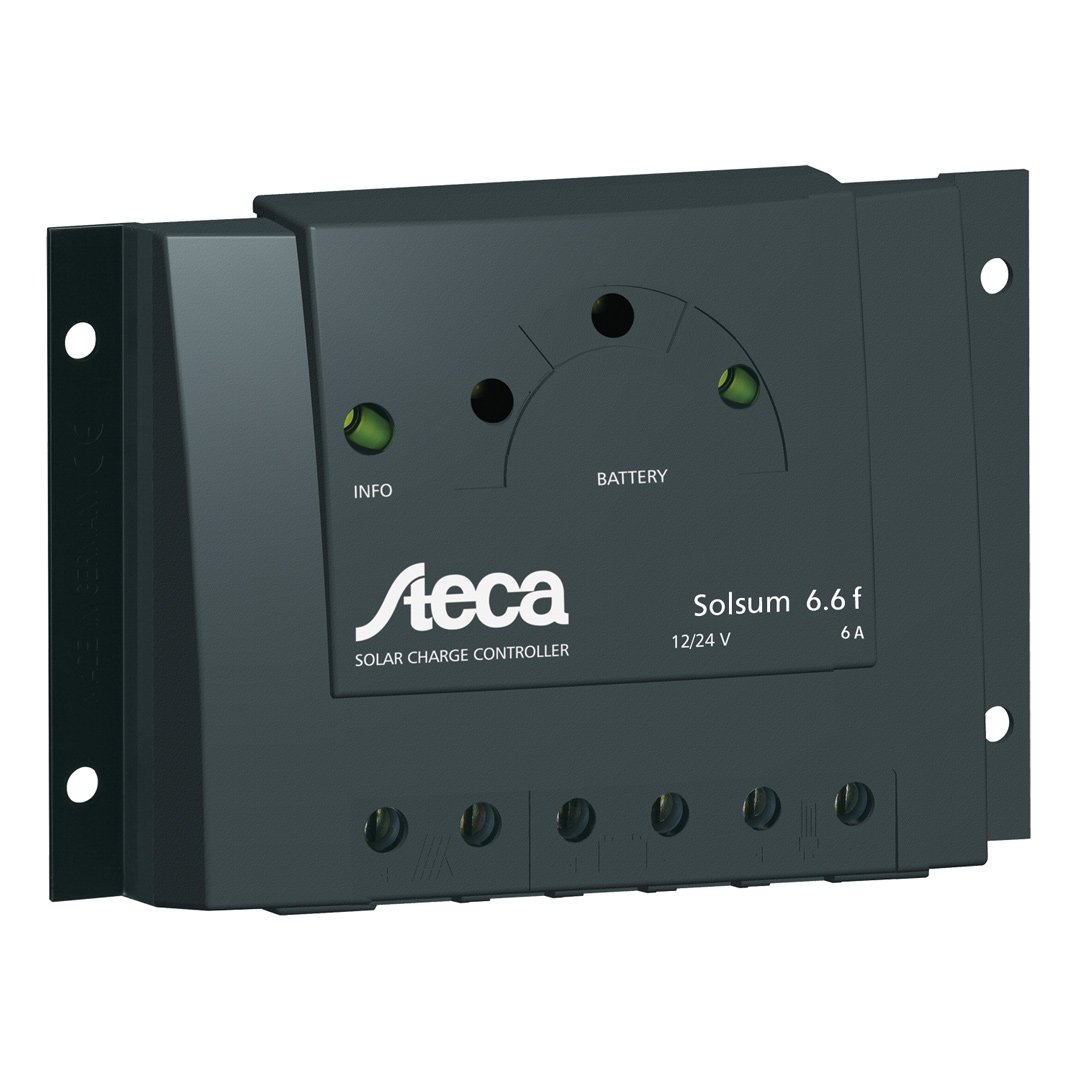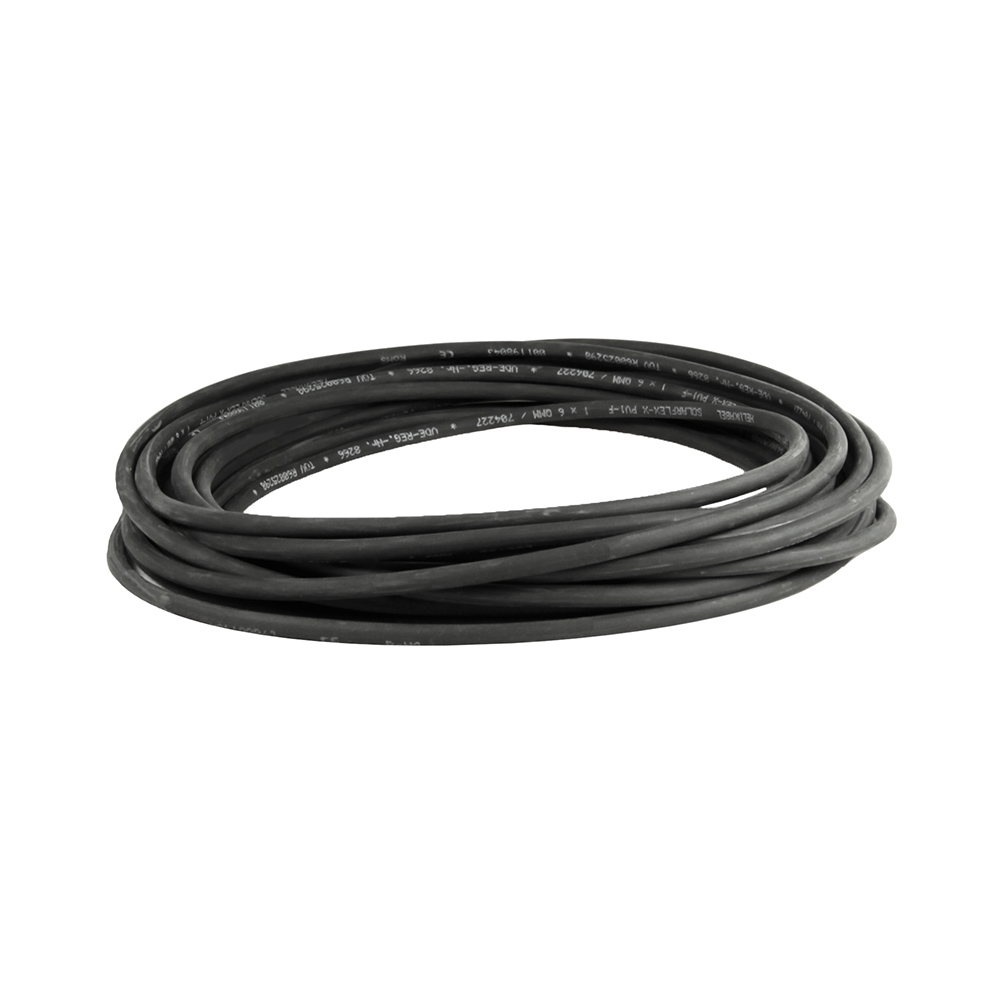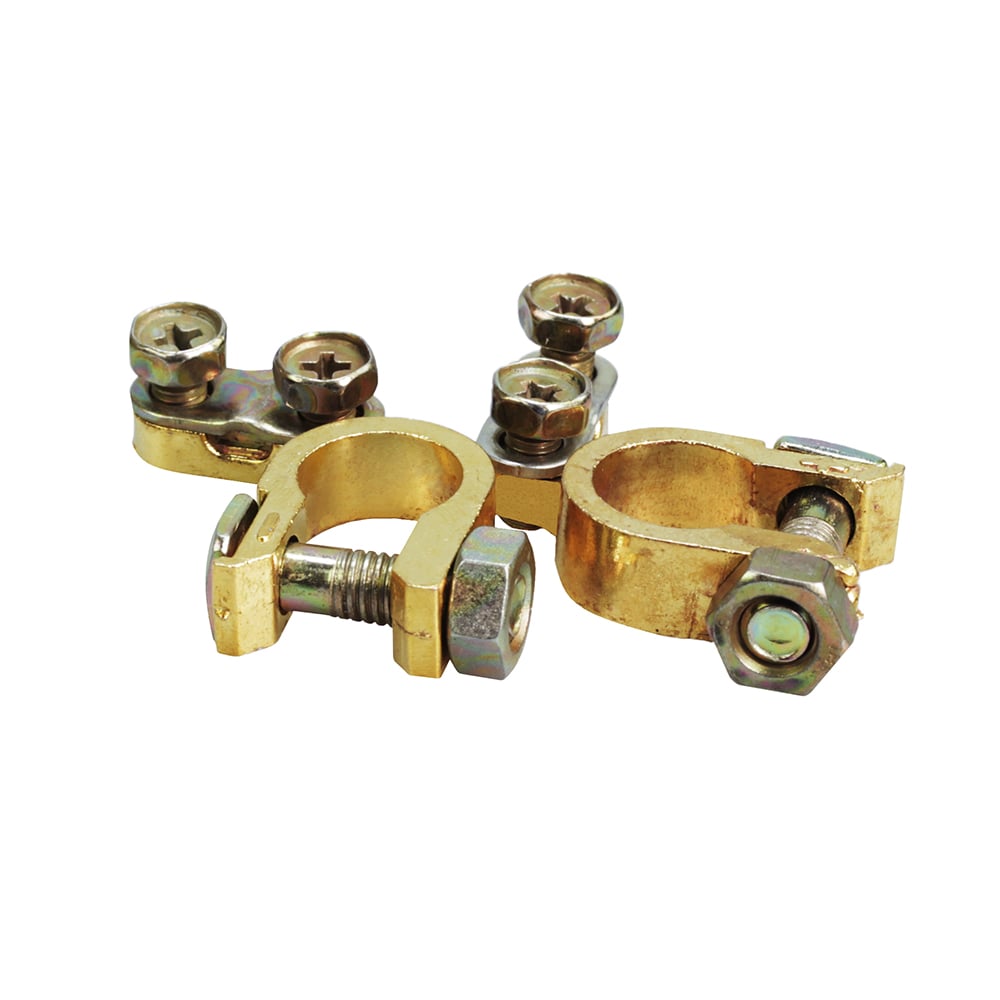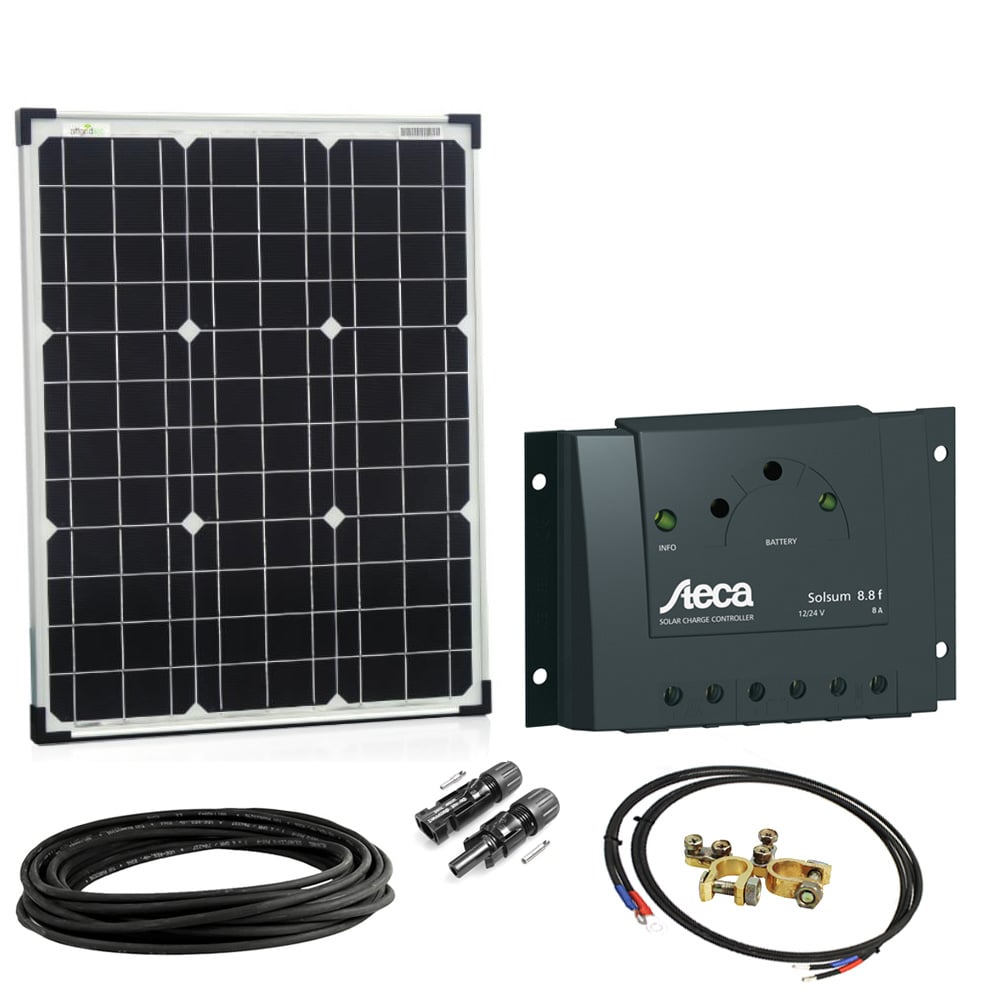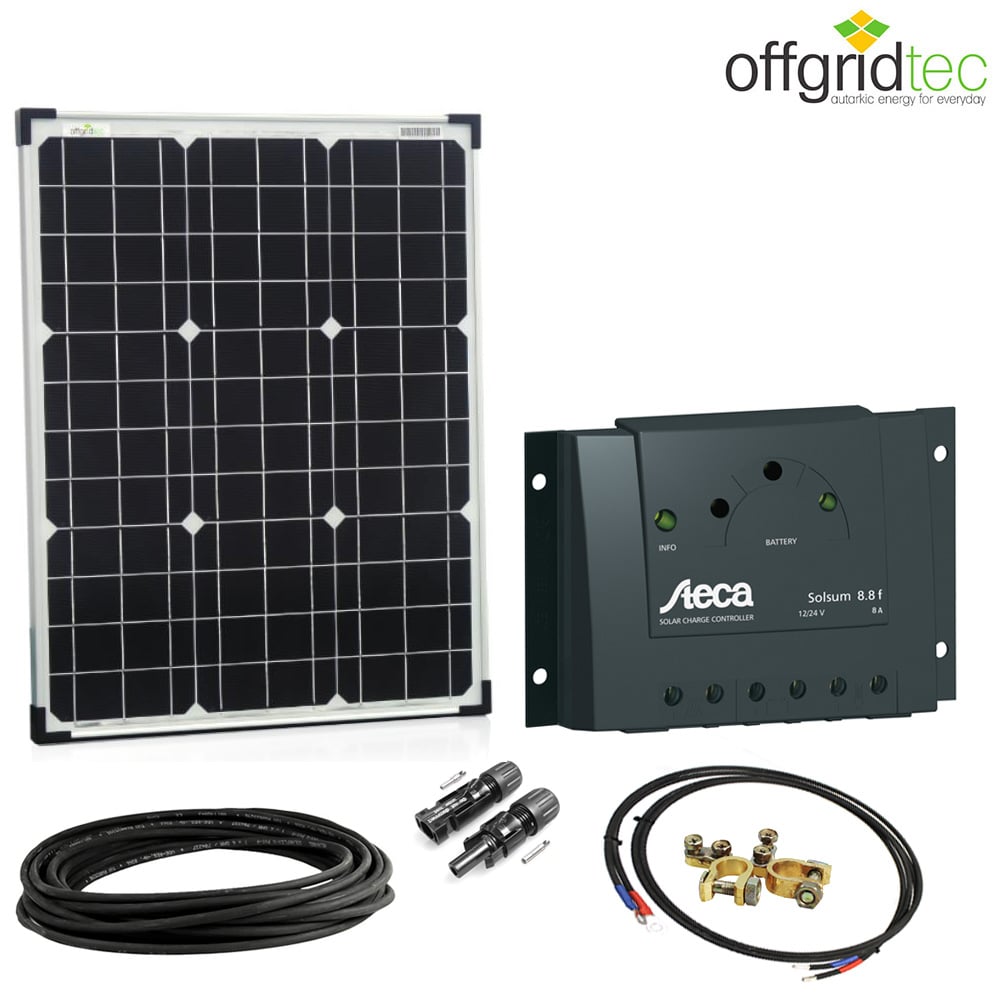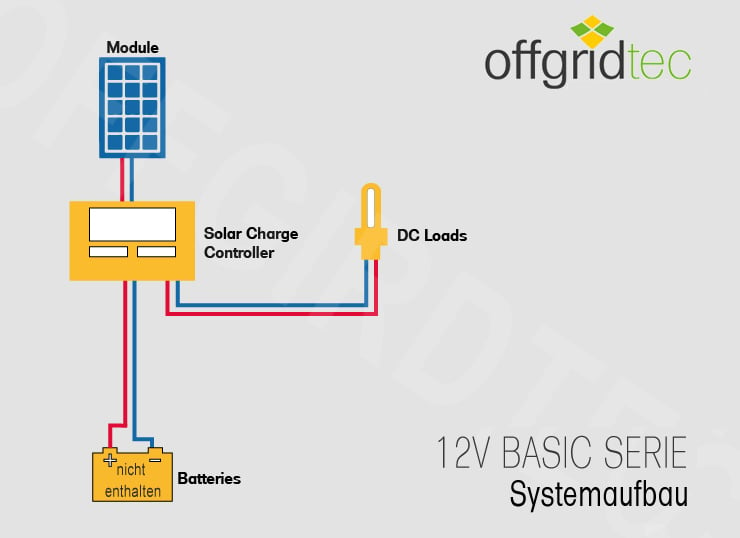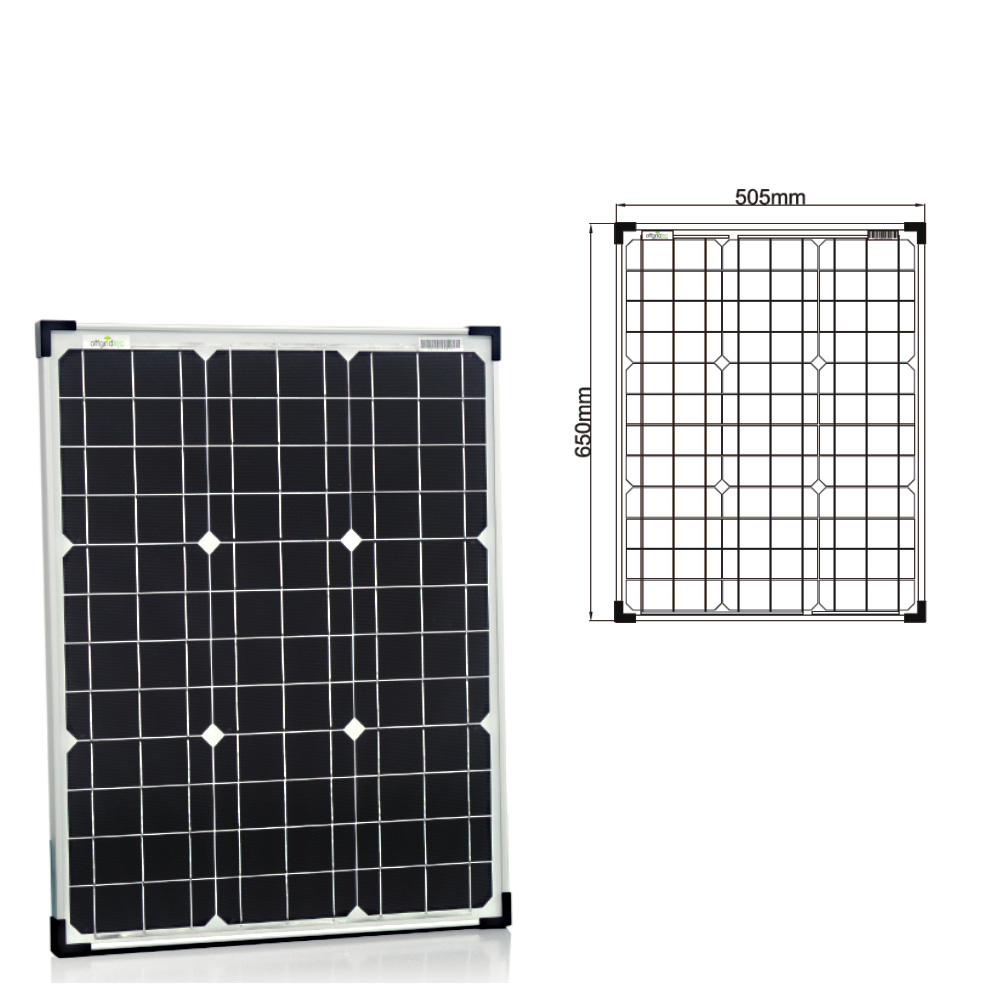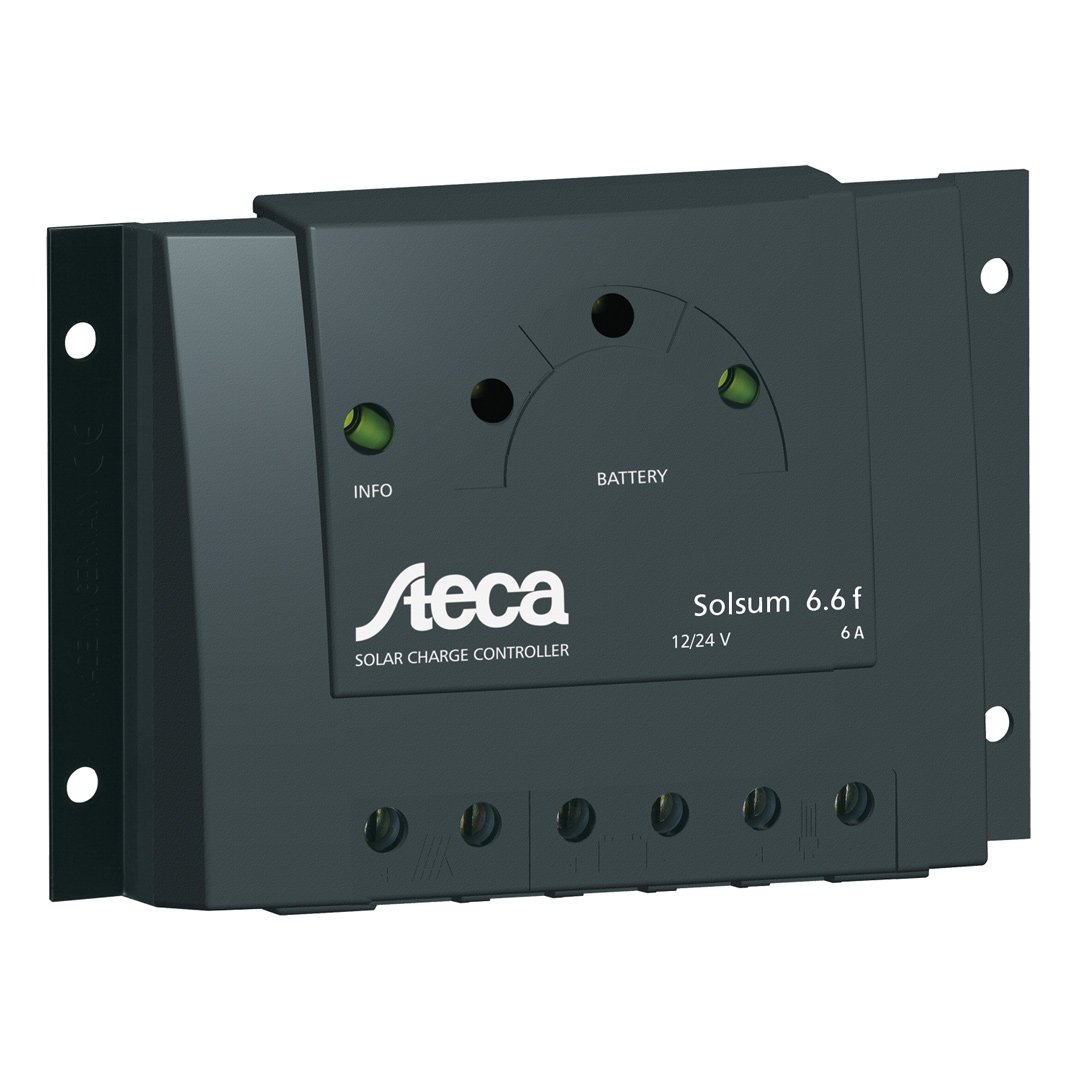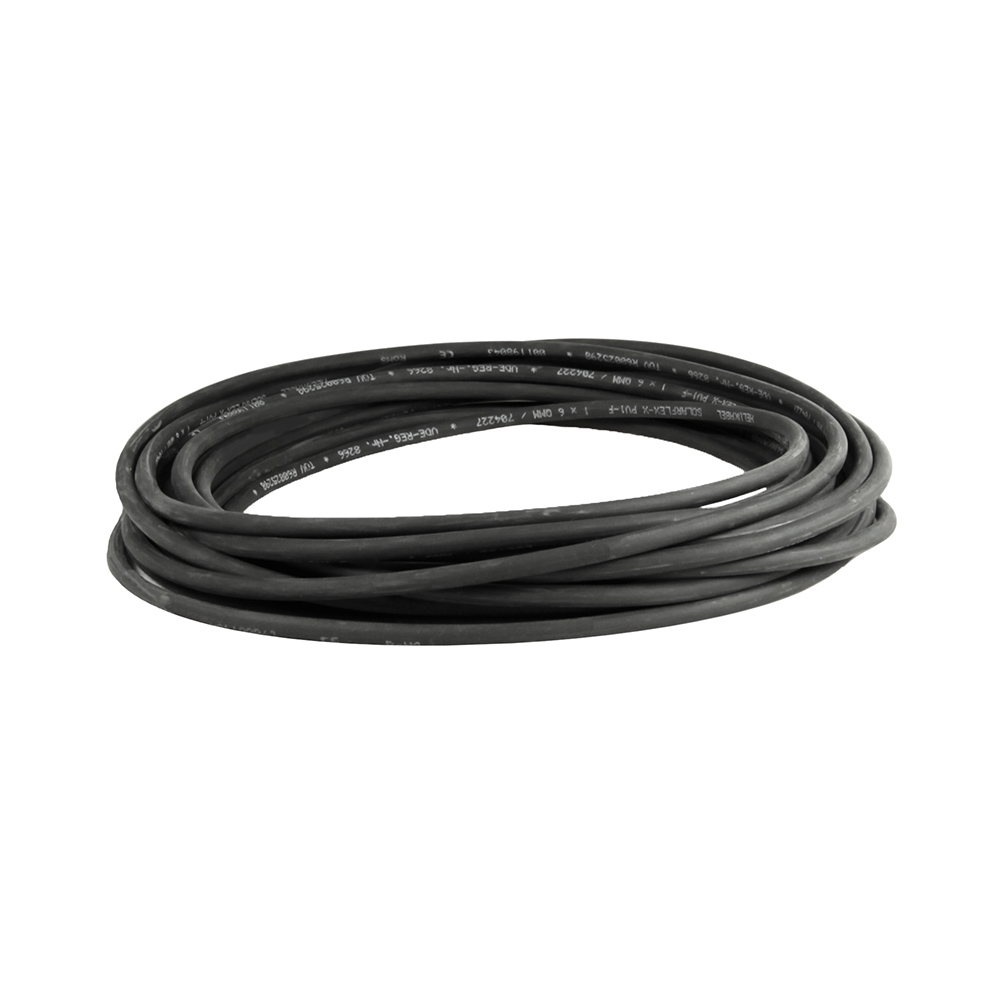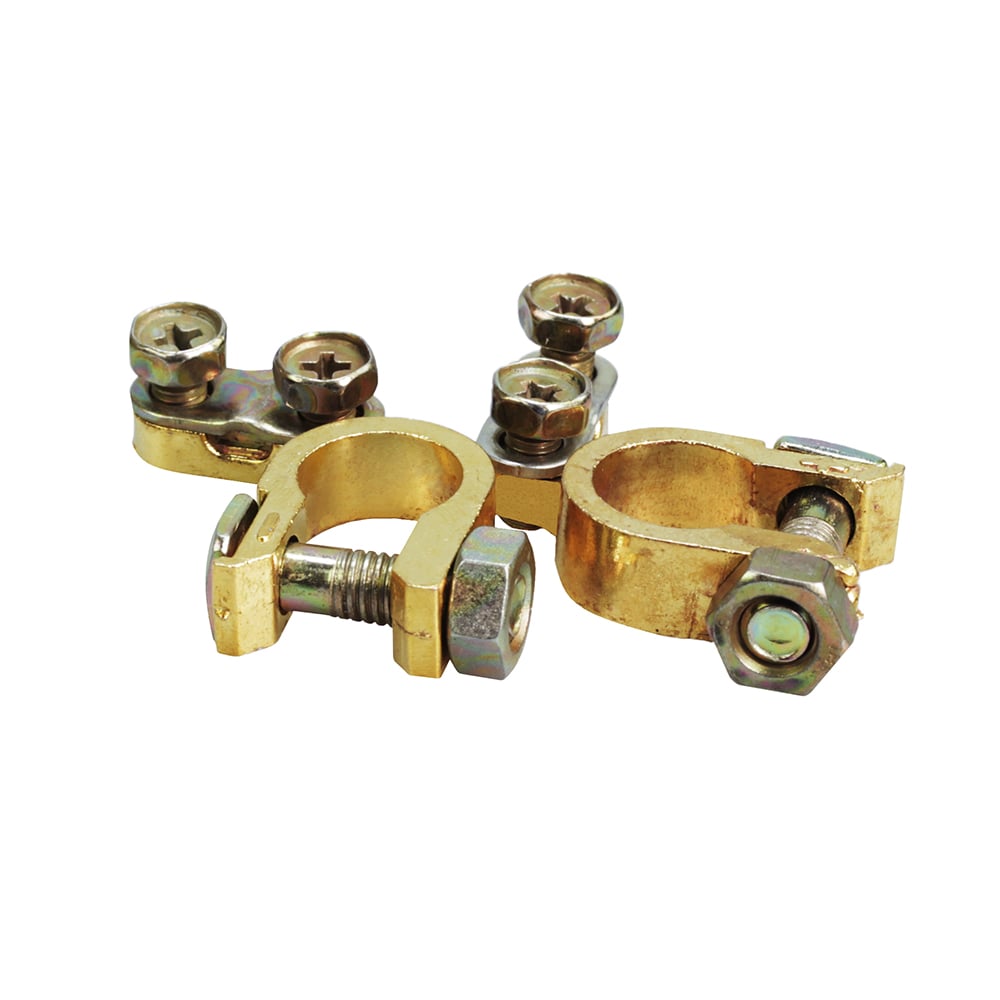 Product number:
4-01-002645
This starter-kit includes everything to charge a battery with solar energy and to feed it into a 12V-system. The included Steca Solsum 6.6F allows the supply of 12V-consumers and provides a lot of
useful functions. with this system it is possible to realize many small solar projects at a fair price.
Besides module, charge controller and cable this set also includes everthing you need to make a proper battery and a module connection cable. We added a detailled illustrated manual to support you during the installation of your system.
The system comes with a 50W mono solar panel. If needed we can also exchange the standard charge controller with a stronger one - just let us know before ordering.
Components:
1 x Offgridtec 50W mono solar module
1 x Steca Solsum 6.6F charge controller
1 x 15m solar cable 4mm² (module connection)
1 x Mc4 connector pair 4mm²
2 x ferrules 4mm²
2 x ferrules 6mm²
2 x ring cable lugs
2 x 1,5m solar cable 6mm² (battery connection)
1 pair of battery pole clamps
Average daily yield:
200Wh (expandable)
Cell type:
monocrystalline
Included accessories:
55105,55108,55109
Included charge controller:
Steca Solsum 6.6F
Module voltage (VMP):
17,8V
Open circuit voltage (VOC):
22,3V
Product Type:
Solar power system
Short circuit current (ISC):
3,03A
System performance:
50W (expandable)
max. current (IMP):
2,81A