Victron BlueSolar MPPT 100/50 12V 24V 50A
Product number:
1-67-008535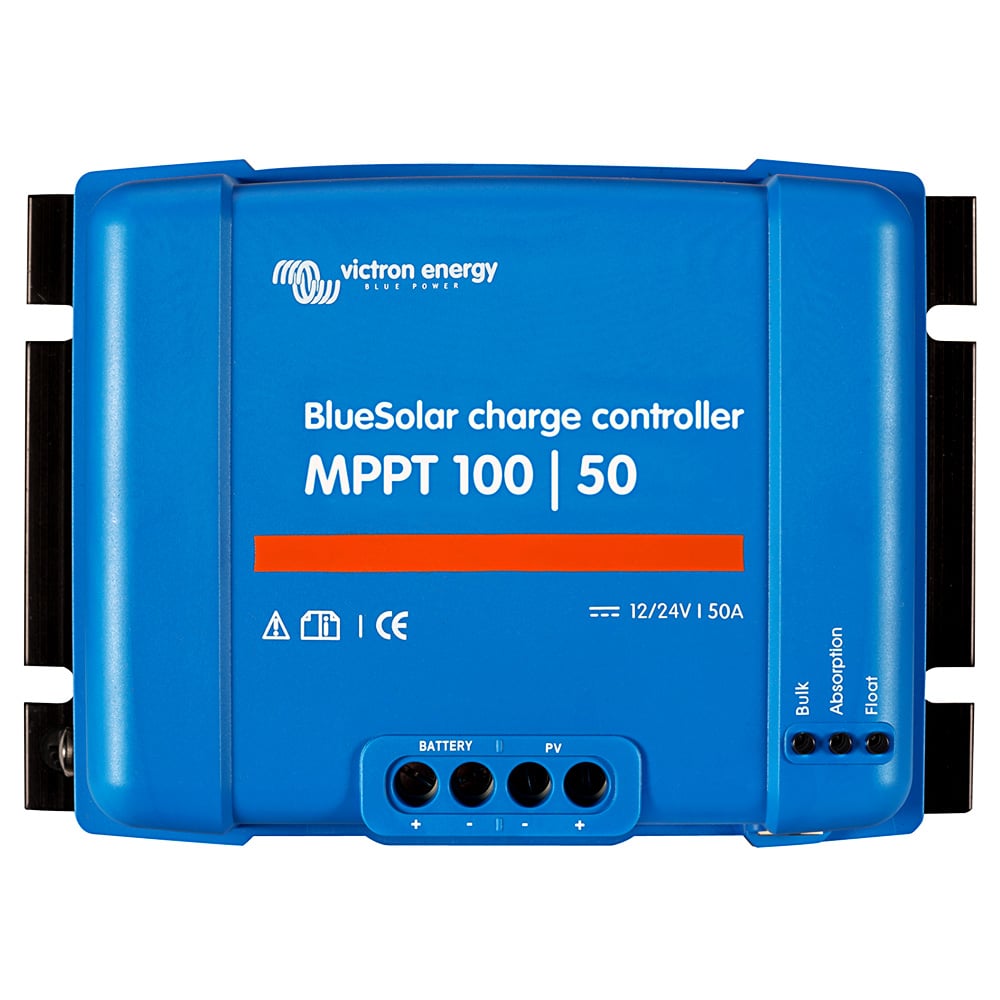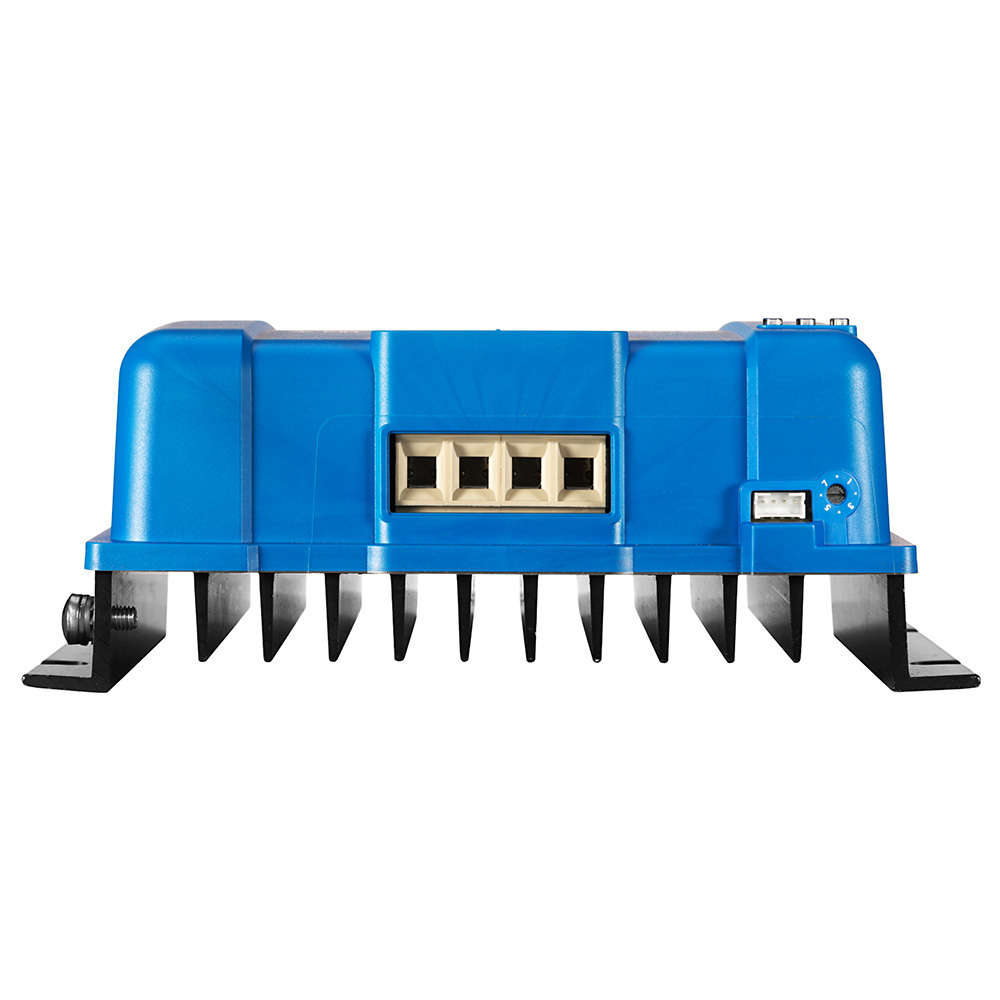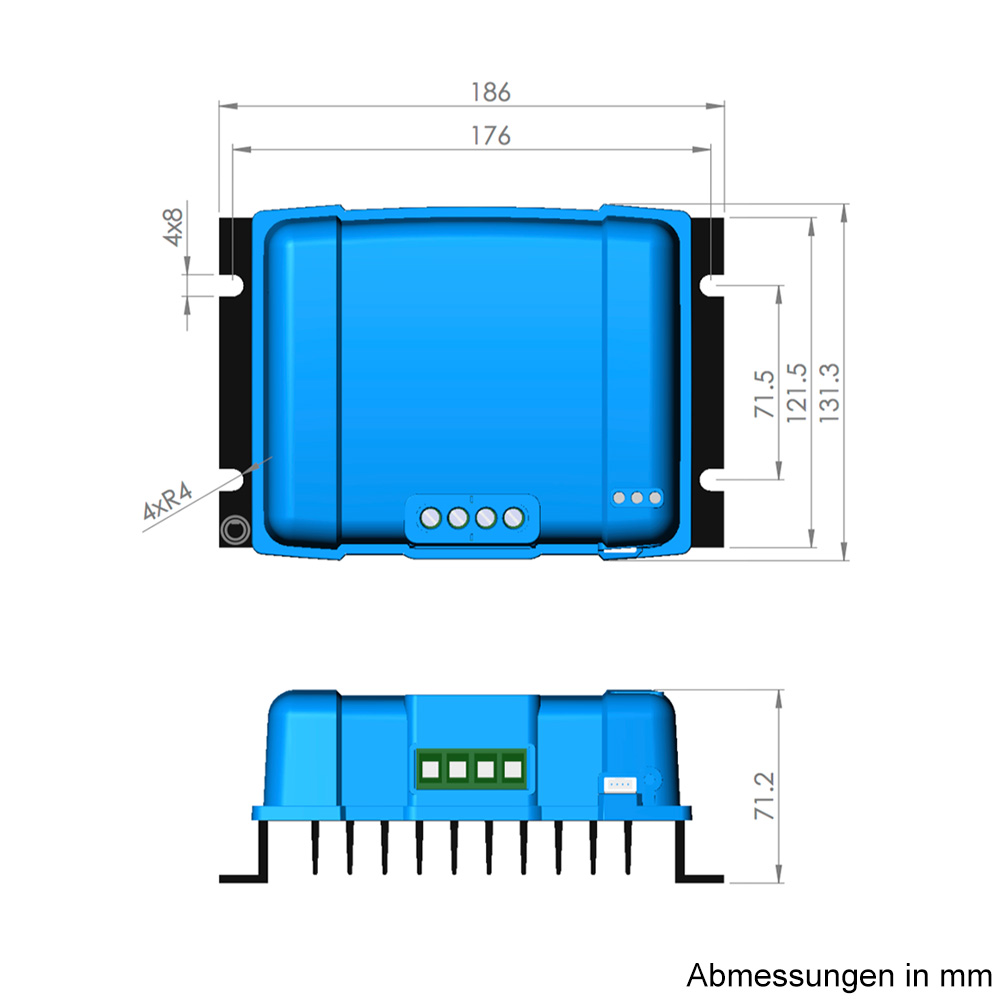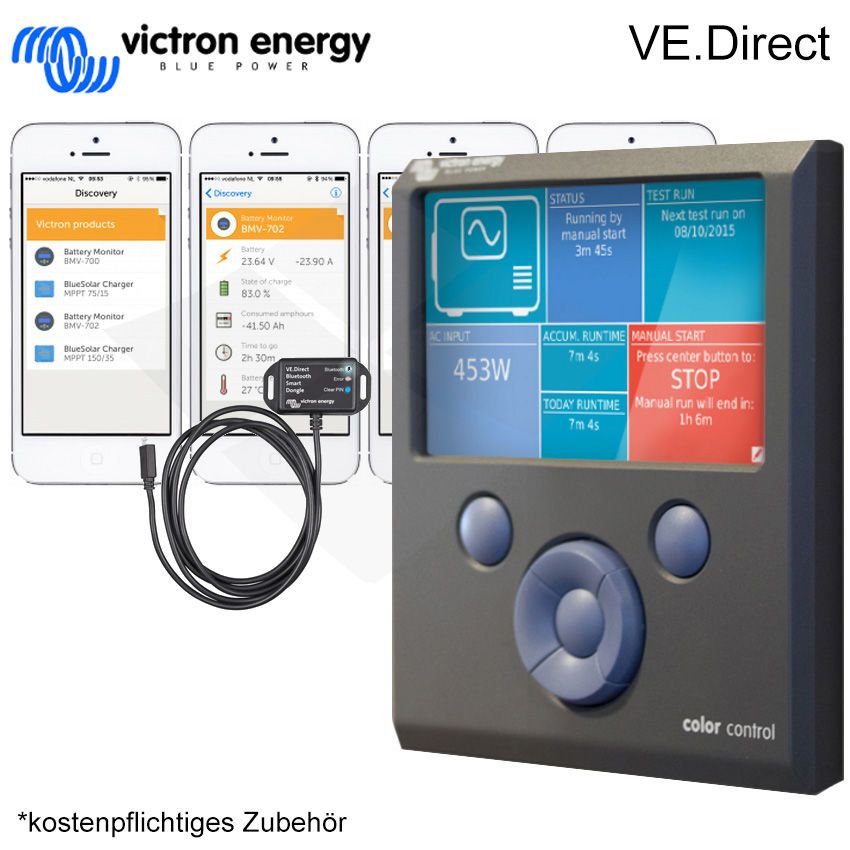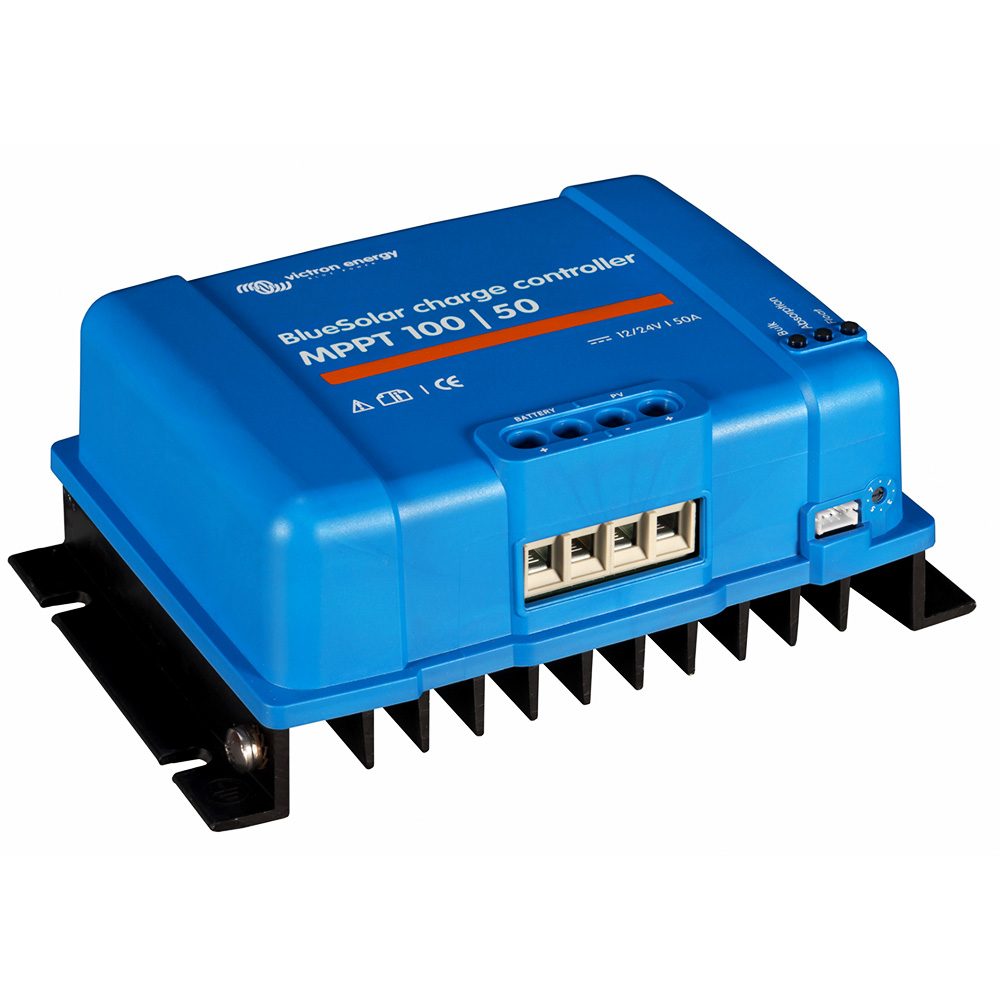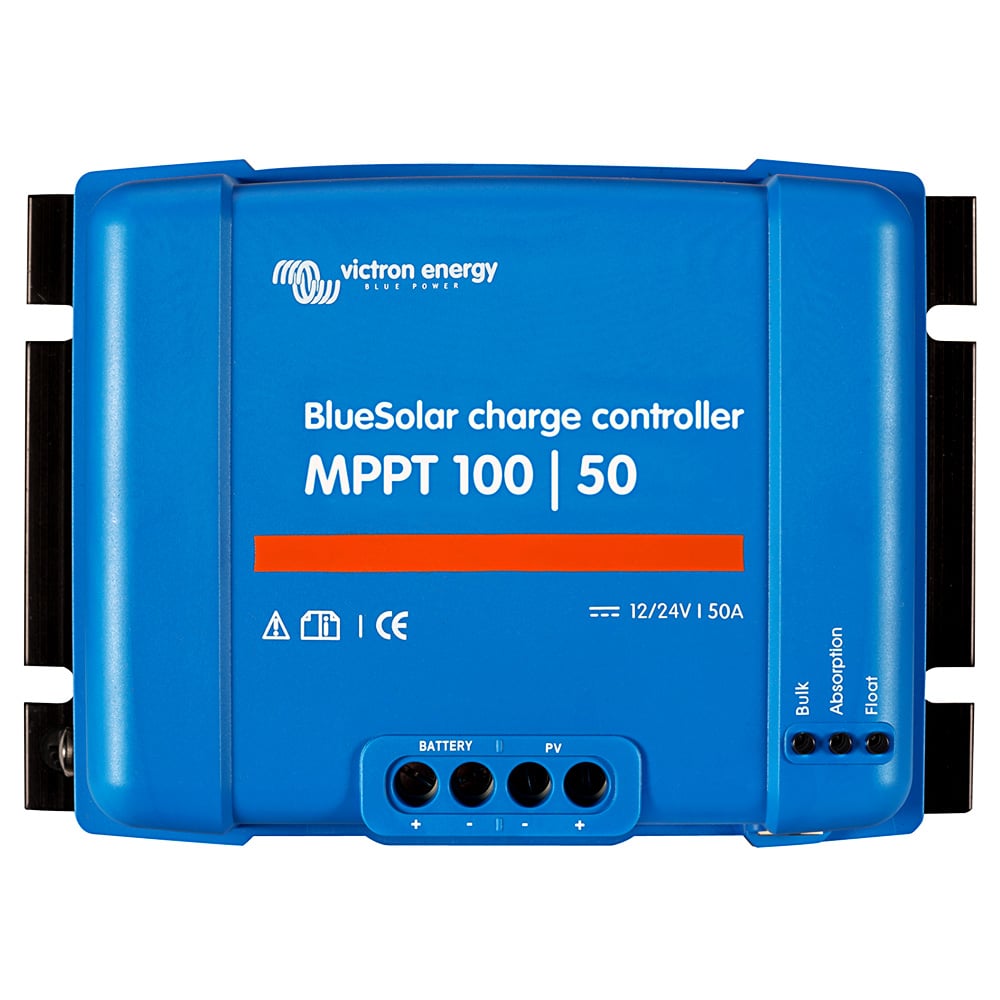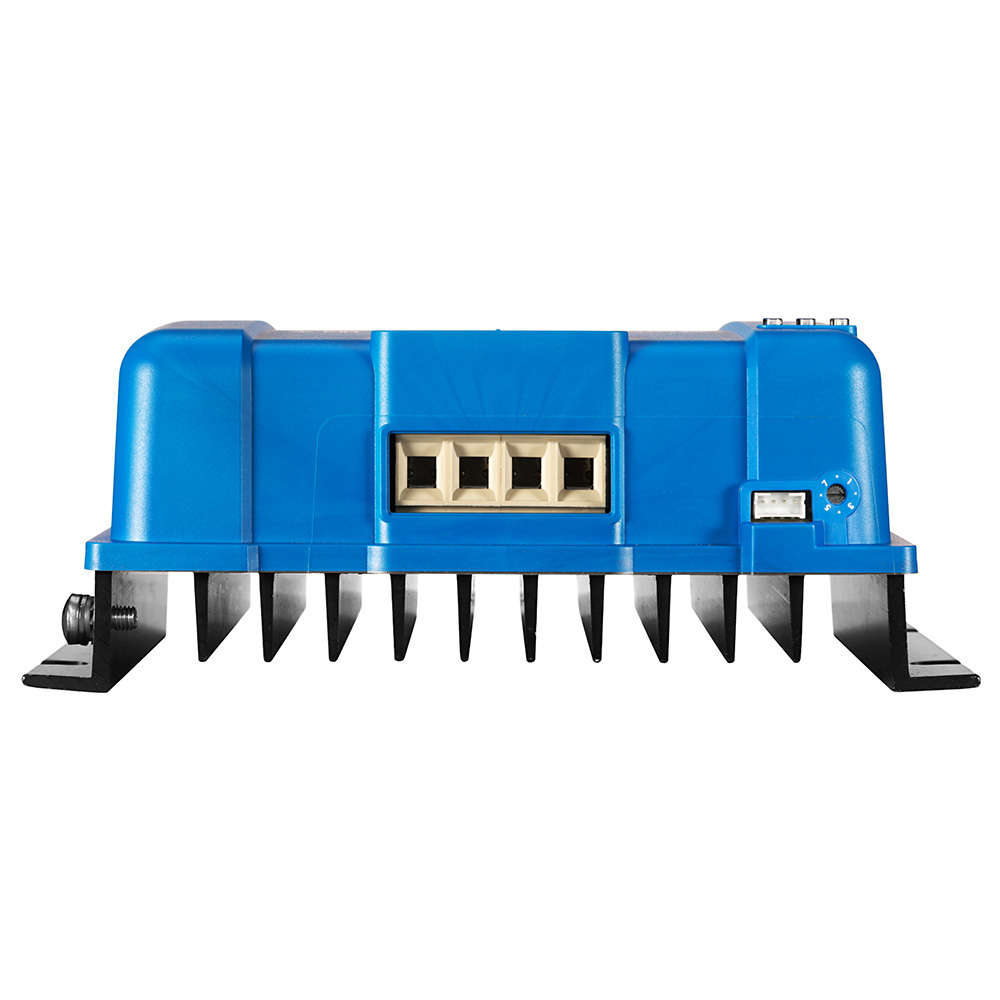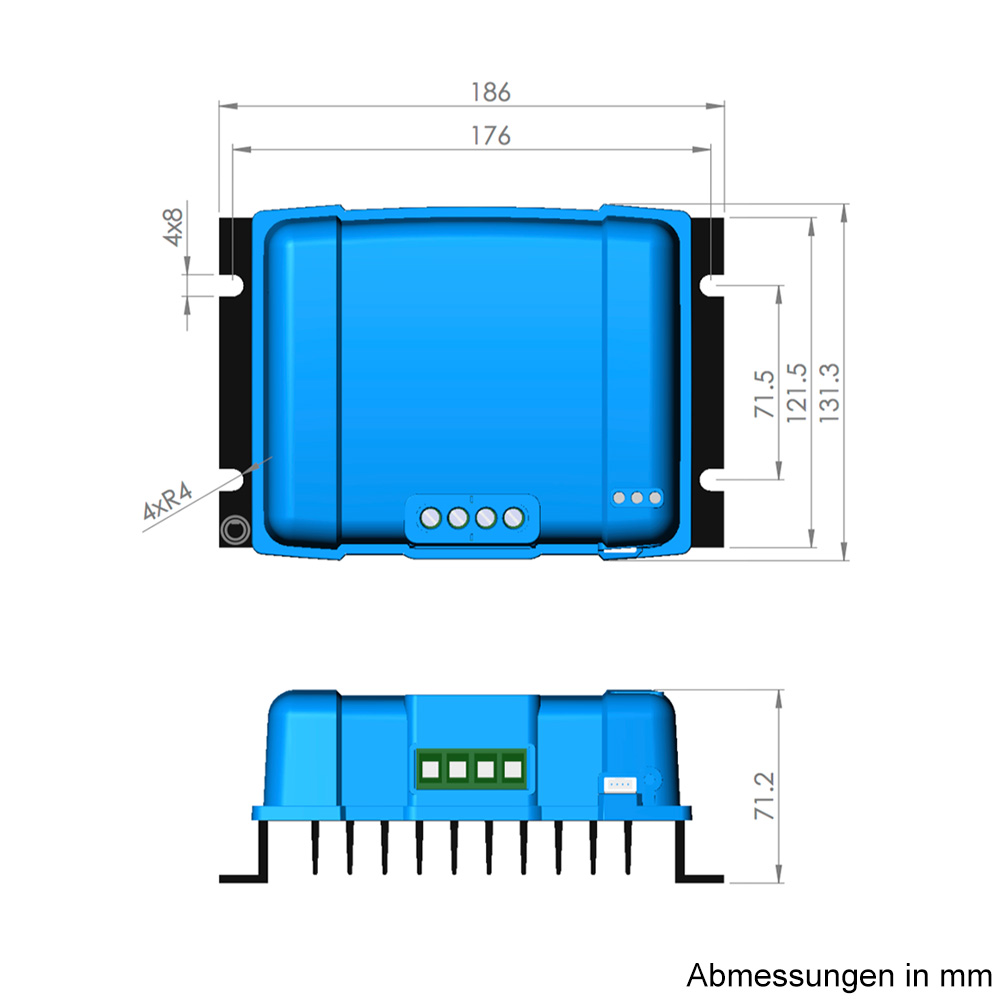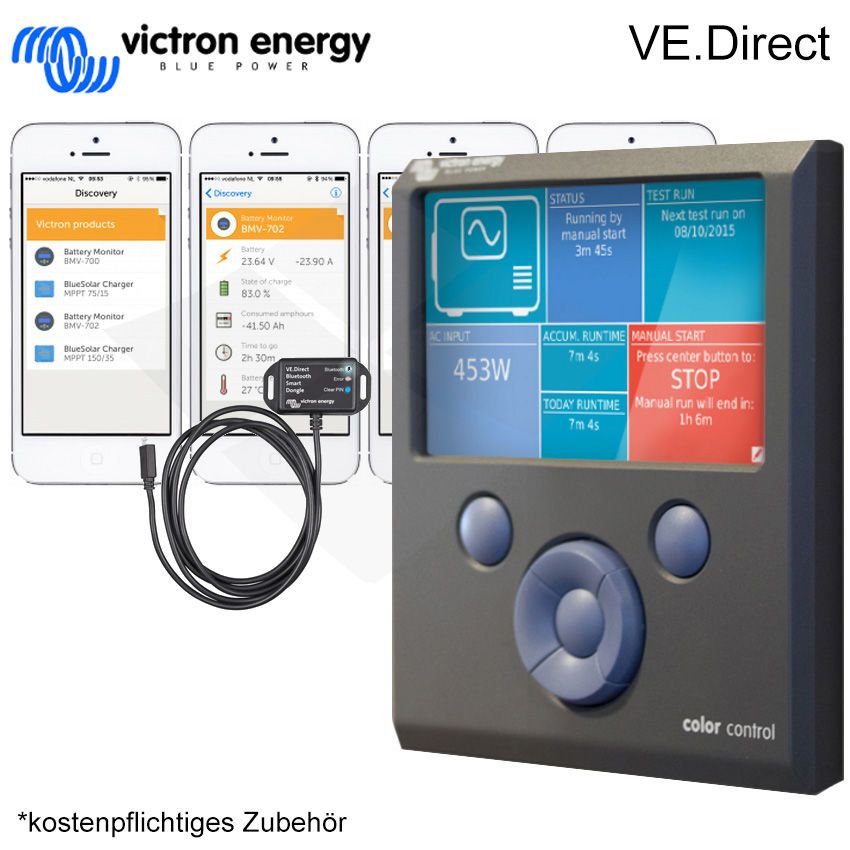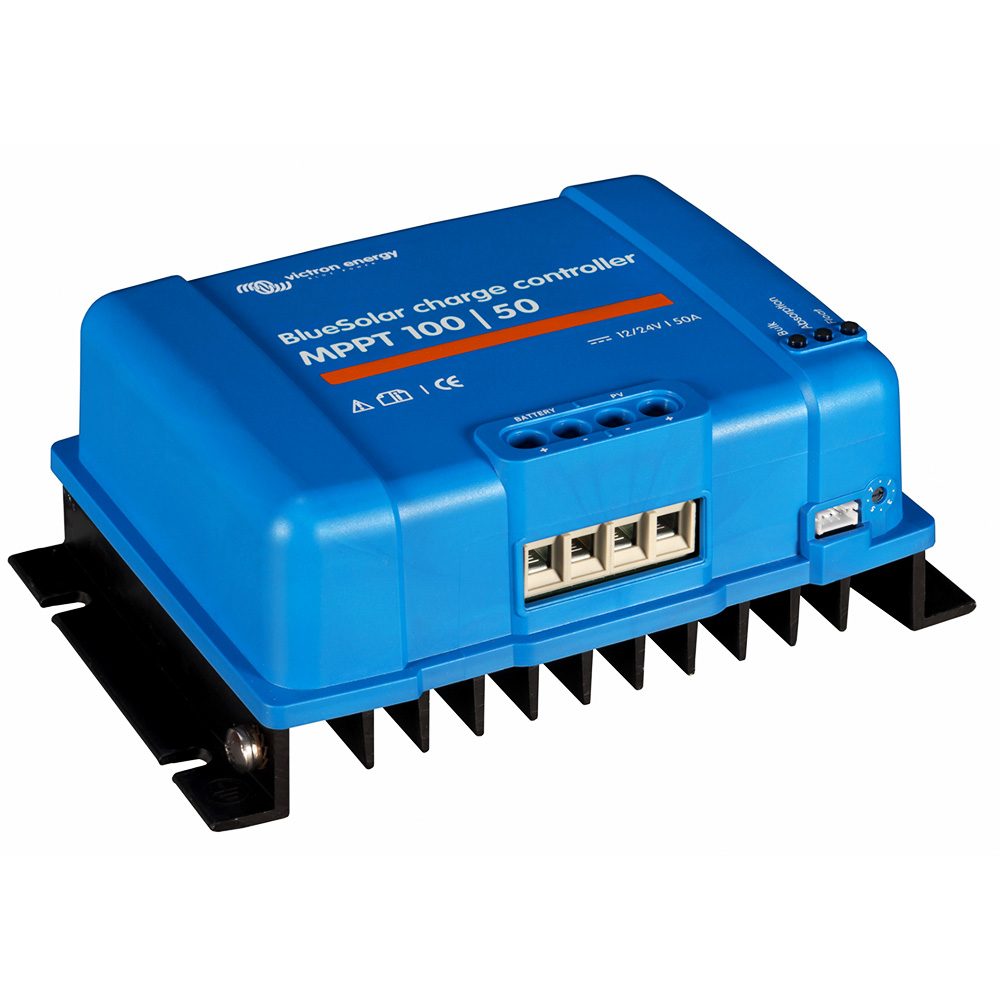 Product number:
1-67-008535
The Victron MPPT 100/50 (MPN SCC020050200) is part of the BlueSolar MPPT charge controller familiy and provides ultra-fast powertracking which extends your solar system's output. Besides a higher charging and PV-capacity this Blue varys even more from lower models.
More security compared to smaller BlueSolar models
Compared to 75/10, 75/15 and 100/15 the BlueSolar 100/50 MPPT comes with a overheat protection with auto-switch-off and auto-restart function after reaching a normal operation temperature. Moreover it is equipped with a PV-current reflow protection (the first model in this series).
Next generation MPP-tracker
Especially on clouded days with changing light intensity a MPPT controler increases your system output by up to 30% compared to PWM charge controllers. Additionally the 100/50 is equipped with even more innovative technology like the VE.Direct data port. 
Programming, real-time data and logging

Latest Apple and Android devices (smartphones, tablets,...) can be connected via VE.Direct over Bluetooth Smart Dongles and the MPPT App or via the GX Color control.
Please note that the Bluetooth Smart dongle and the GX Color Control are not included in the delivery scope but available separately.
Important features:
Ultra-fast MPP-tracker ensures highest possible outcome even when it is cloudy
Integrated VE.Direct data port for connecting devices like the Bluetooth Smart Dongle or the GX Color Control panel
Suitable for 12V and 24V systems
Rated charging amperage: 50A
700W max. PV-performance at 12V and 1400W at 24V
50A consumer output with auto-shutdown at imminent battery undervoltage (deep discharge protection)
Reverse polarity protection
Multistep adaptive charging algorithm
Battery charging algorithm programmable
Integrated battery life algorithm extends battery life when activated and all consumers are connected to the consumer output
Day/night-time control and dimming options
VE.Direct data port integrated
VE.Direct transfers important parameters to all devices connected to the charge controller and allows communication to equipment such as the Bluetooth Smart Dongle or the GX Color Control. The VE.Direct data port is meant for products where a full canbus integration would produce extreme costs. Please check our Victron brand section for more information about VE.Direct.
Integrated battery life algorithm extends battery life
If the charge controller can't manage to fully charge the battery within a day the battery status switches constantly between "partly charged" and "end of discharge". This operation mode (no regular charging) is ideal for small lead batteries, for lead-acid batteries otherwise irregular charging and discharging can cause severe damage already after several months.
The battery life algorithm checks the battery's charging level and heightens the switch-off threshold from day to day. That means that connected consumers are switched off earlier until the produced energy is sufficient for a full battery charge of 100%. From this point on the threshold is modulated in a way that a full charge can be reached once a week.
Delivery Scope:
1x Victron SCC020050200 BlueSolar MPPT 100/50 12V 24V 50A charge controller
1x Manual
Ambient temperature:
-30°C - +60°C
Battery type adjustable:
GEL, AGM, liquid lead acid, LifePo4, OPzS batteries
Charge controller type:
MPPT
Connection options:
MPPT Control Solar Computer , Color Control System Control Panel, Bluethooth Smart Dongle, VE.Direct to USB cable for computer control etc....
Manufacturer:
Victron Energy
Number of charging outputs:
1
Own consumption in standby:
10mA
Product Type:
Charge controller
Protection type:
IP43 (electronic components) IP22 (connection area)
Protective functions:
from battery & module polarity reversal, output short-circuit, overtemp.
Solar module current (max.):
50A
Solar module voltage (max.):
100V
max. charging current:
50A

Kann ich den Regler direkt auf den Anschluss vom BMS meiner LiFePo4 Batterie anklemmen?
Der MPPT Solarladeregler muss an die Plus und Minus-Klemmen Ihrer Batterie angeschlossen werden.