Victron SmartSolar mppt rs 450/200 48v charge controller
Product number:
1-67-013230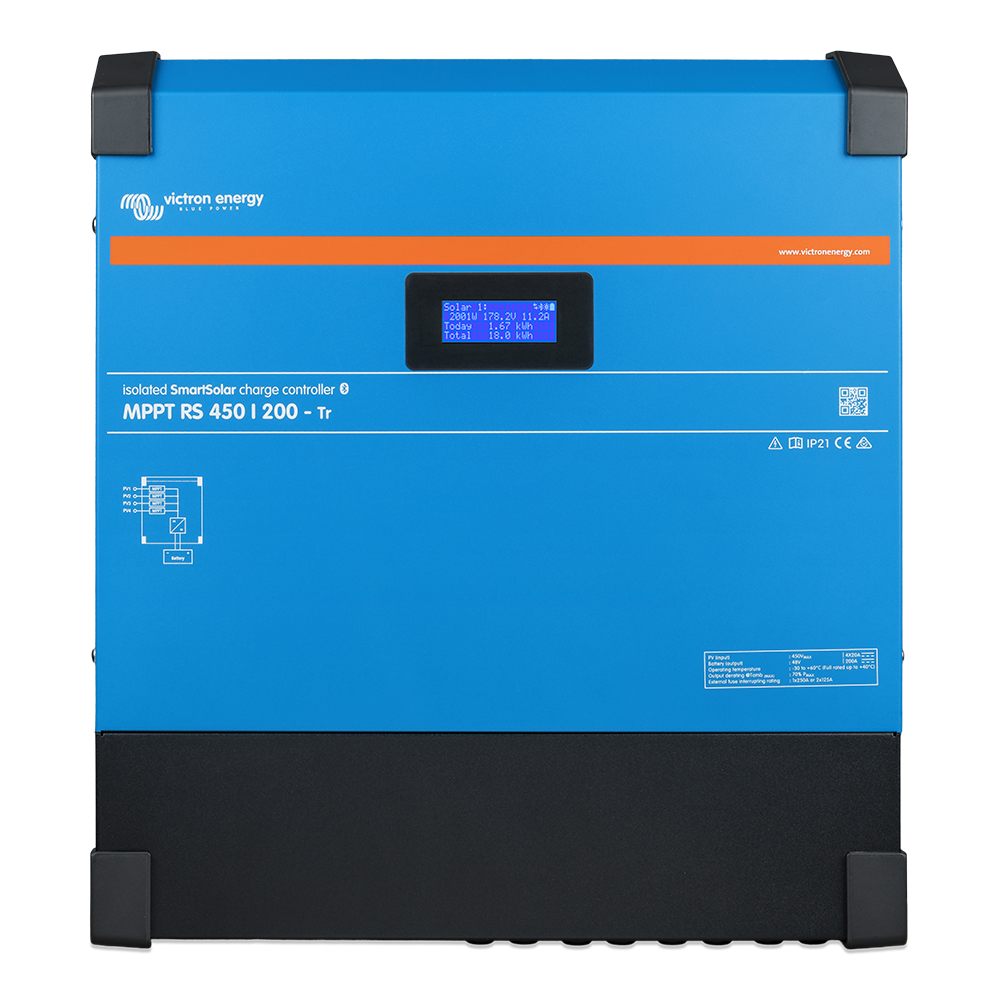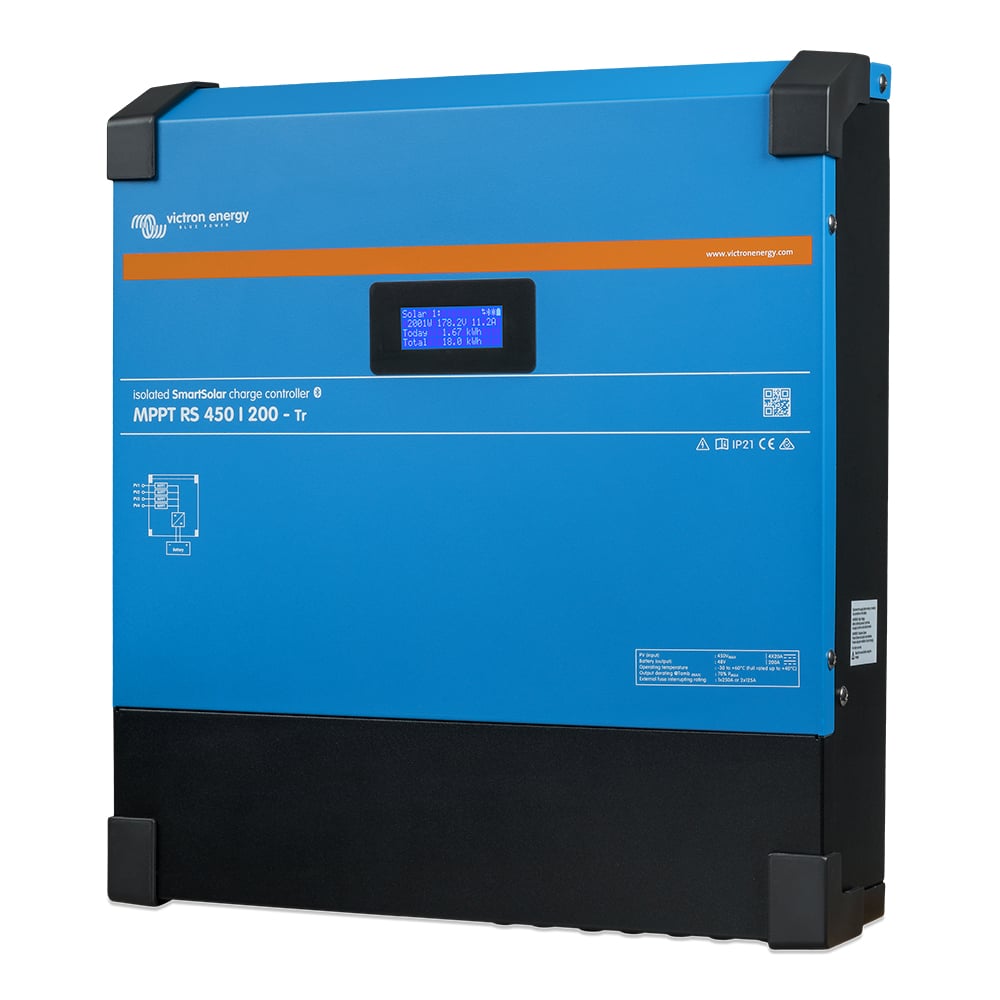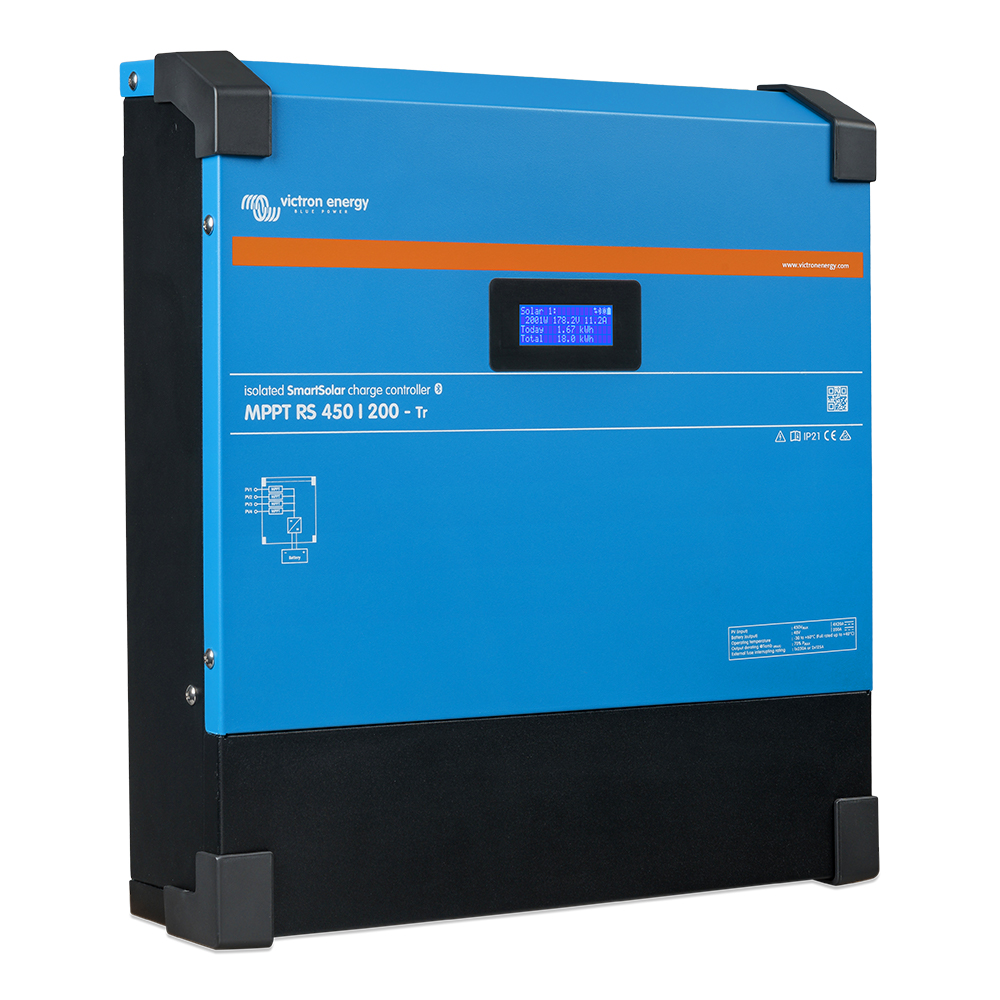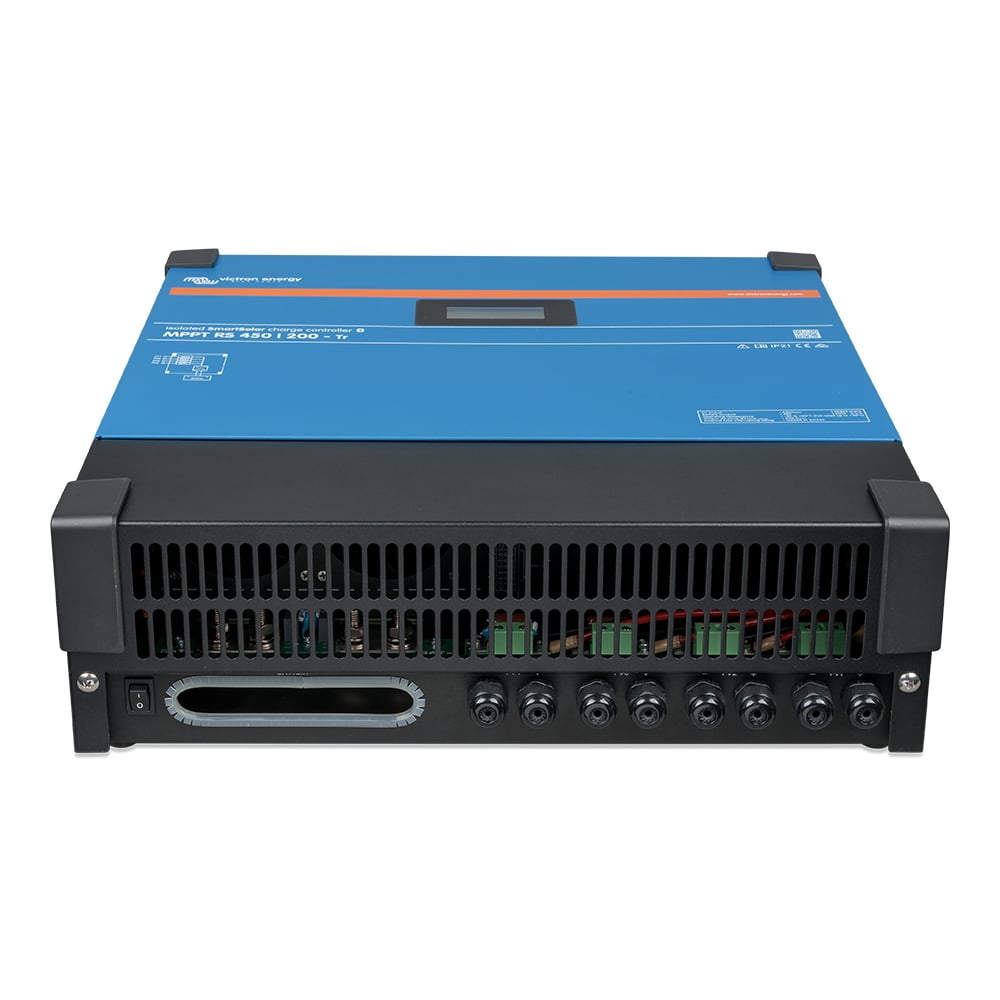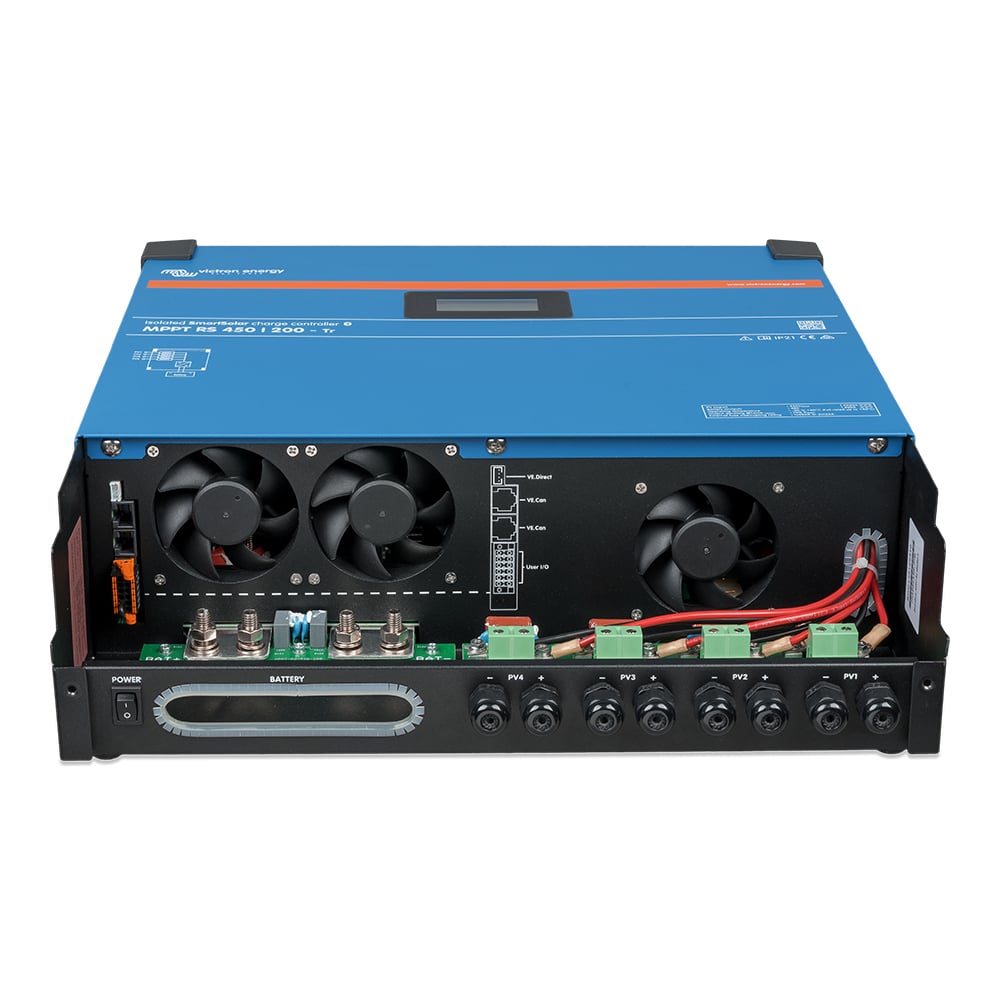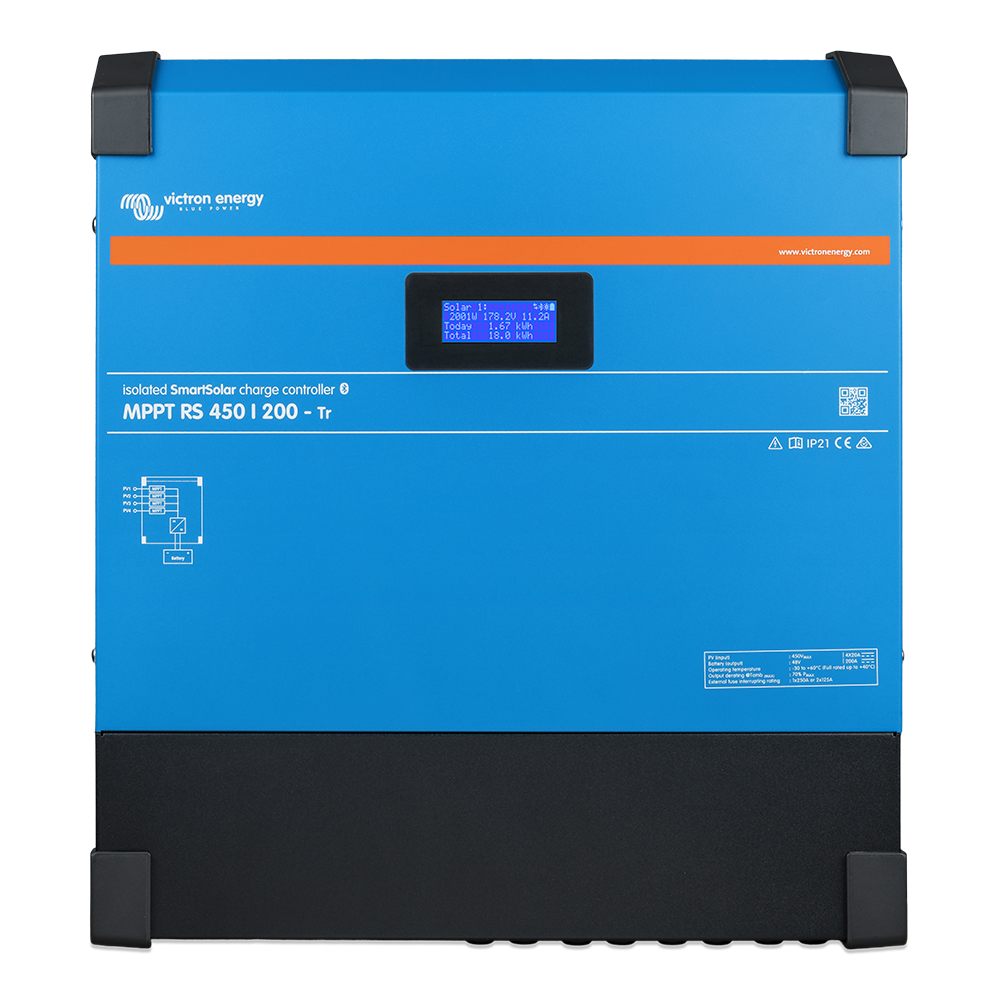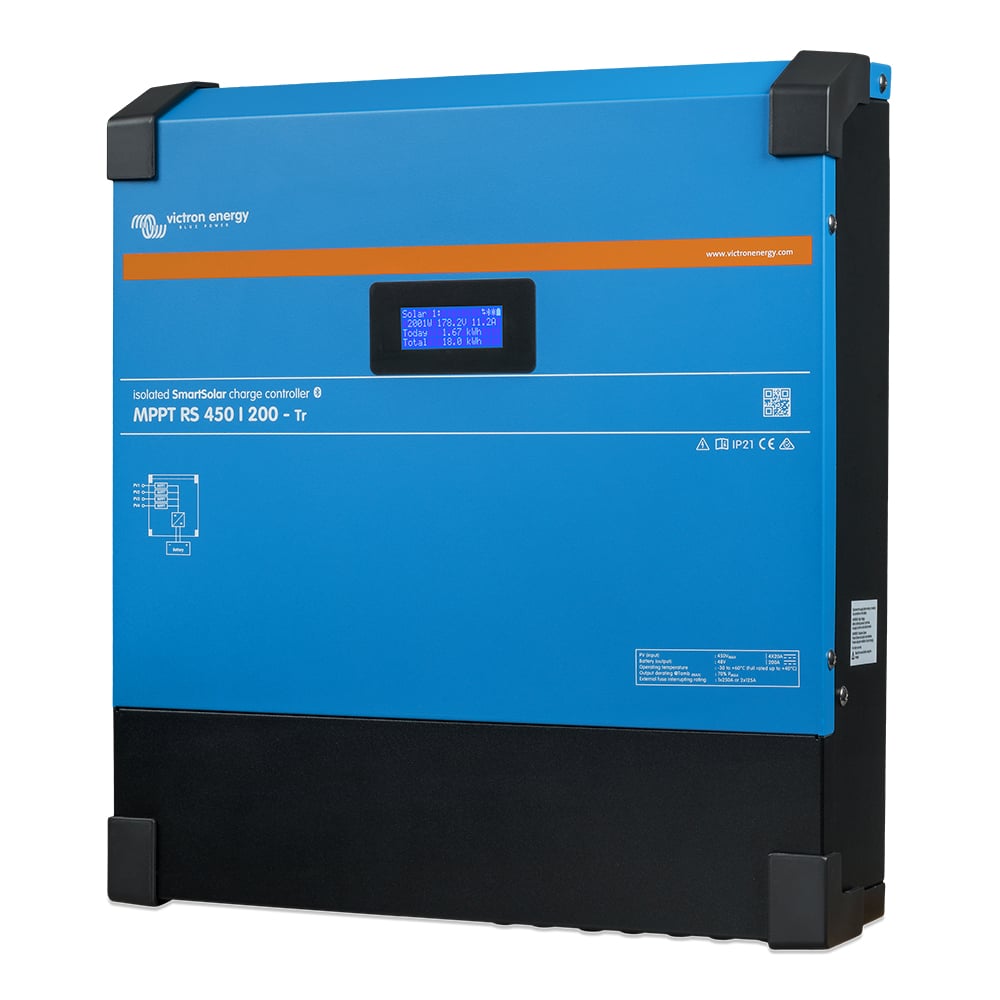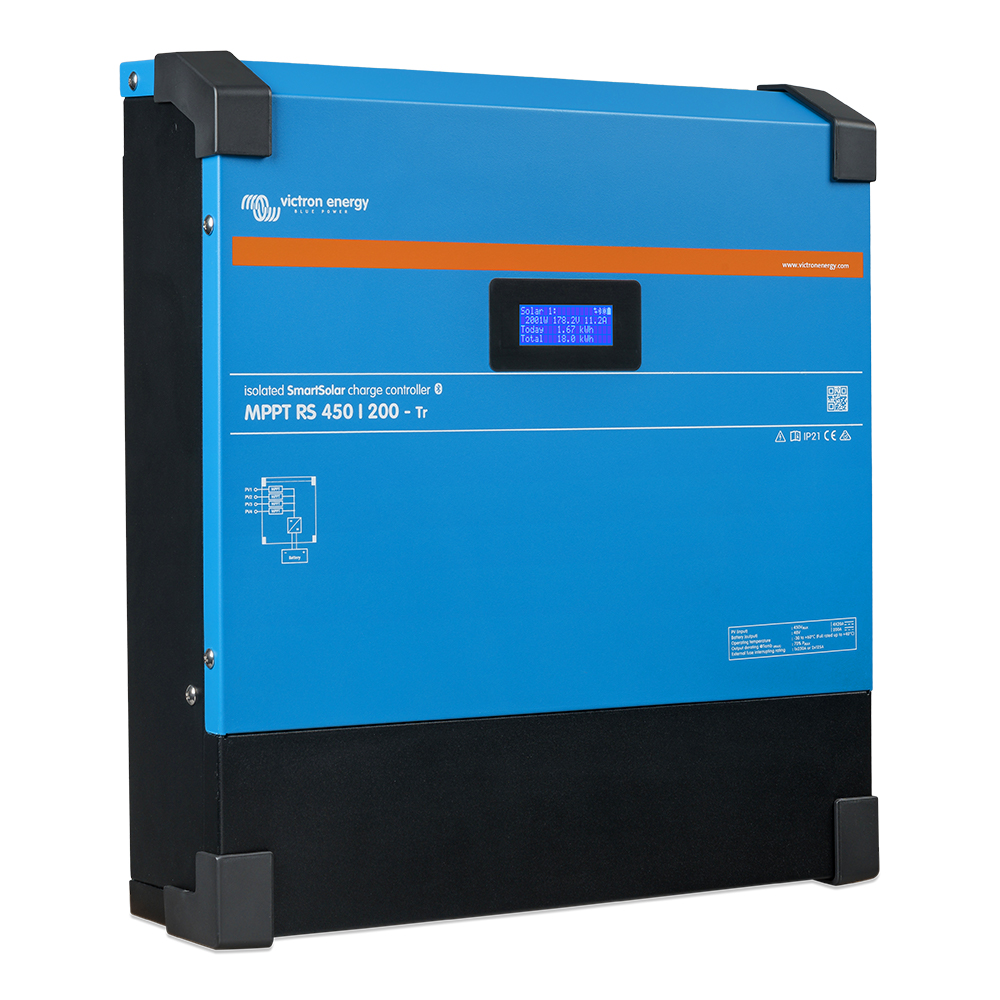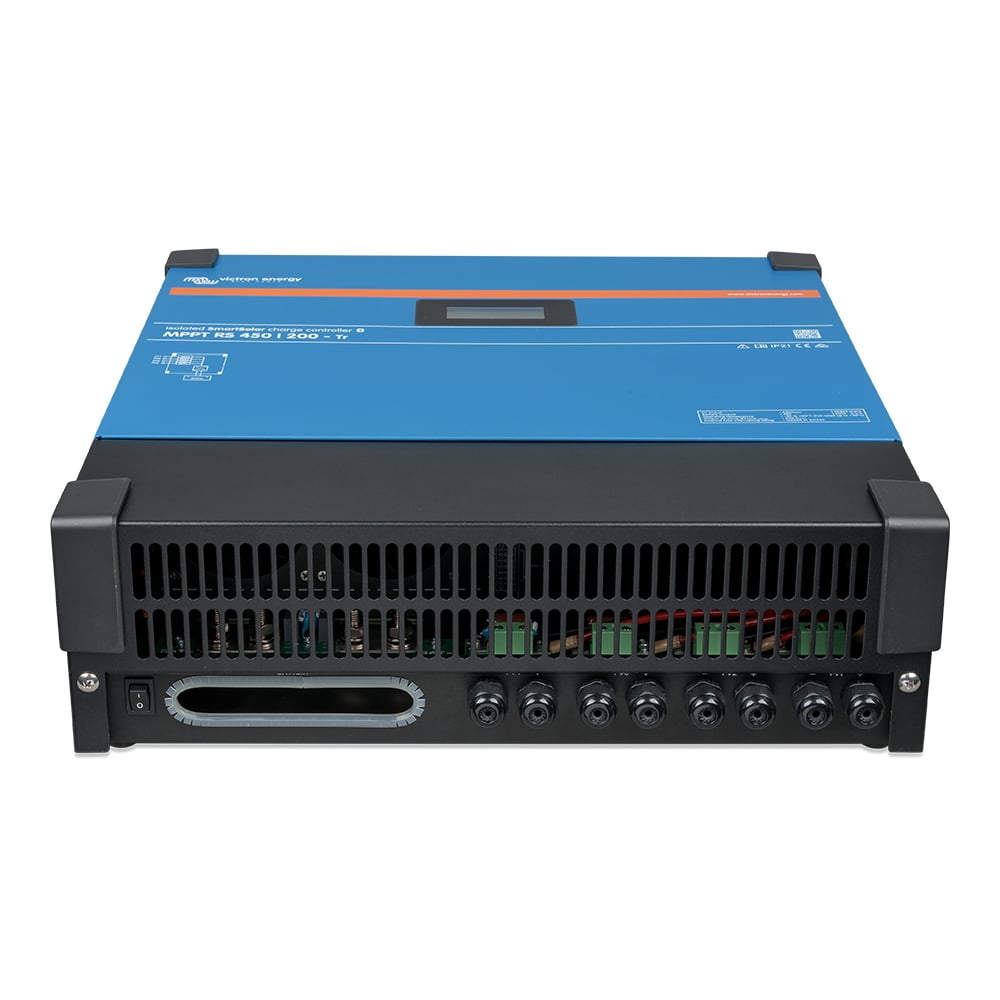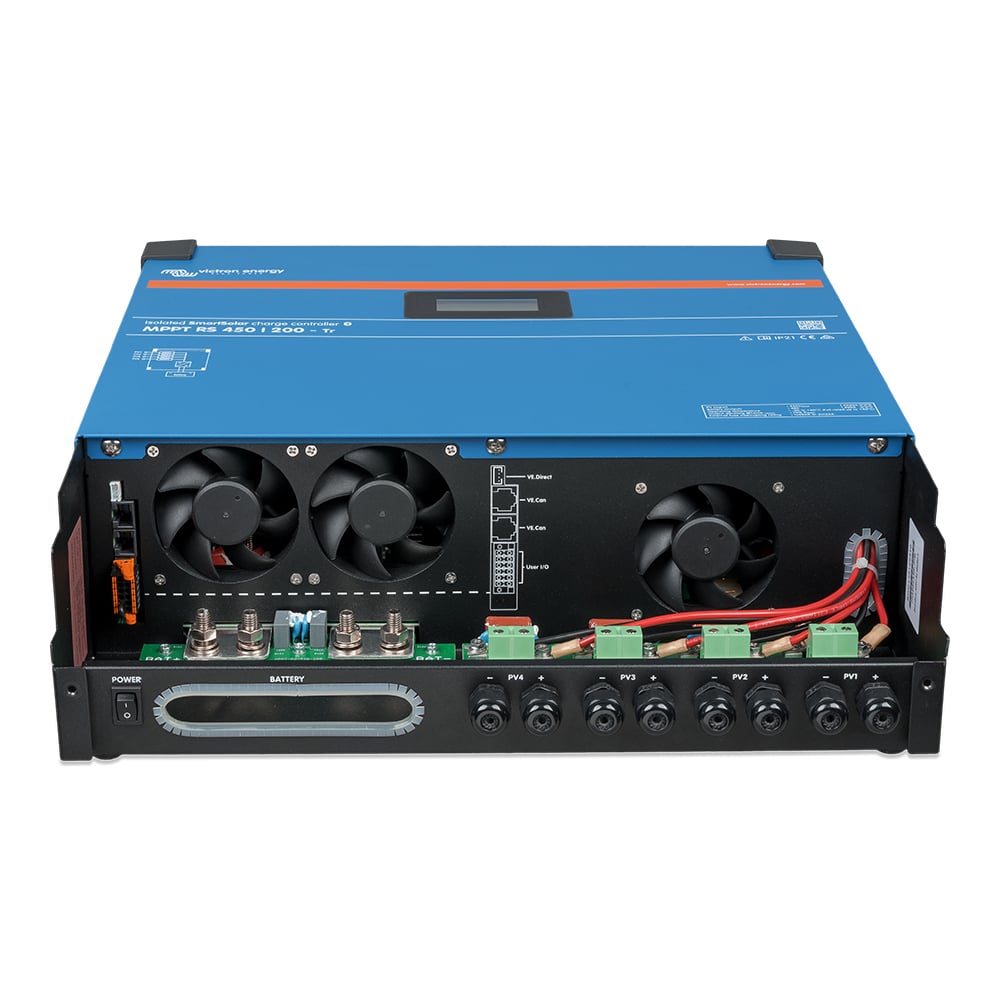 Product number:
1-67-013230
The mppt rs SmartSolar from Victron Energy (mpn scc145120410) is a 48v solar charge controller with a PV input voltage of up to 450 vdc and an output current of 200a. It is used in grid-tied and off-grid Solaranapplications where maximum battery charging power is required.
Features
With ultra-fast maximum power point tracking (mppt)
Multiple independent mppt tracking inputs
Isolated PV connections for added safety
Wide mppt voltage range
Lightweight, efficient and quiet
Integrated display and Bluetooth communication
PV insulation resistance monitoring for safety at higher voltages
VE.Can and VE.Direct connection
I/O connections
Configure and monitor with VictronConnect app or in VRM portal
The integrated BluetoothSmart connection allows quick monitoring or configuration of settings via app. The integrated 30-day history shows the individual performance of each mppt tracker. The app enables the display of e.g. battery voltage and current, PV voltage and current, history data and trends. The VictronConnect app is available for Android, iOS, Windows and macOS x.
When the solar controller is connected to a Gx device and the internet, the Victron Remote Management Portal (vrm) provides access to the full power of your SmartSolar rs charge controllers.
Additional units connected in series
The SmartSolar rs charge controller is equipped with VE.Can bus connections. This allows communication with additional SmartSolar rs & VE.Can mppt units. The additional units are simply "daisy chained" together with an RJ45 cable. When linked together, all individual charge controllers synchronize their charge levels. You can also send your data to a Gx device (such as the CerboGx) via the same cable for monitoring.
Technical data
Battery voltage: 48v
Rated charging current: 200A
Max. Charging power: 11.5 kW at 57.6V
Charging algorithm: multi-stage adaptive (customizable)
Max. DC PV voltage: 450V
mppt operating voltage range: 80-450V
Number of trackers: 4
Max. PV operating input current: 18a per tracker
Protection class: IP21
Dimensions: 487 x 434 x 146 mm
Weight: 13,7 kg
Scope of delivery:
1x Victron SmartSolar mppt rs 450/200-rt 48v charge controller
Manufacturer:
Victron Energy
Solar module current (max.):
18A
Solar module voltage (max.):
450 V
max. charging current:
200A