Victron VE.Direct not-inverting remote cable
Product number:
8-67-008600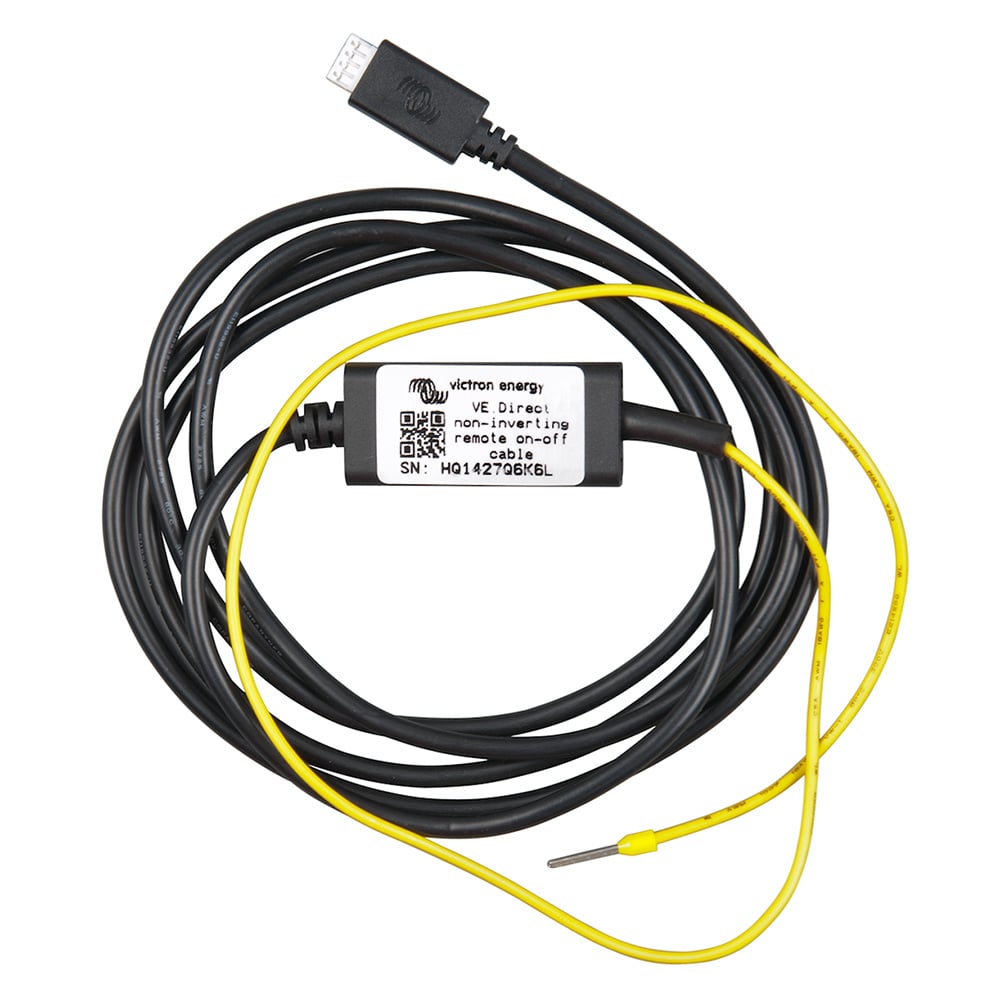 €22.25*
Content:
2.08 Meter
(€10.70* / 1 Meter)
Product number:
8-67-008600
Use this cable to remotely control the mppt BlueSolar and SmartSolar charge controllers.
Note that it is not necessary to use this cable with the larger SmartSolar models as they have an integrated connector for remote on/off.
The charger is activated when the signal on the cable is high. The charger is deactivated when the source signal is set low or left floating.
e.g. in connection with a VE.Bus BMS
Note: When using this cable, the VE.Direct connector cannot be used for other purposes. Like for connecting a GX device, or a VE.Direct Bluetooth Smart Dongle to a BlueSolar charger.
Manufacturer:
Victron Energy
Product Type:
Charge controller accessories