KEMO Batteriewächter M148-24 12V 24V 20A DC
Product number:
2-12-0M14824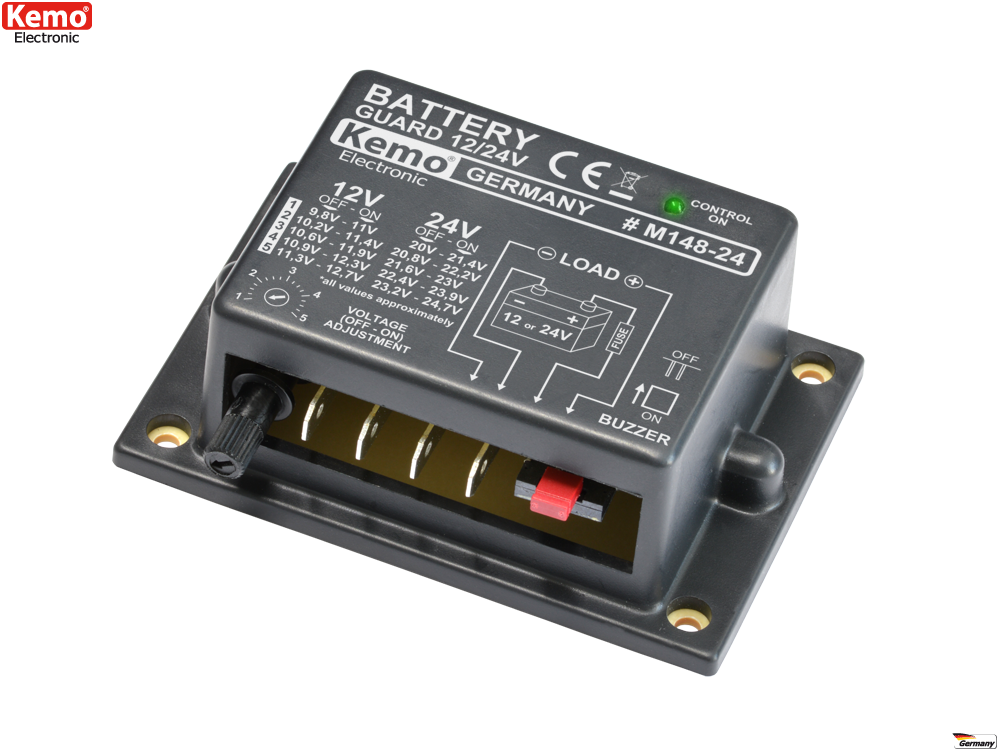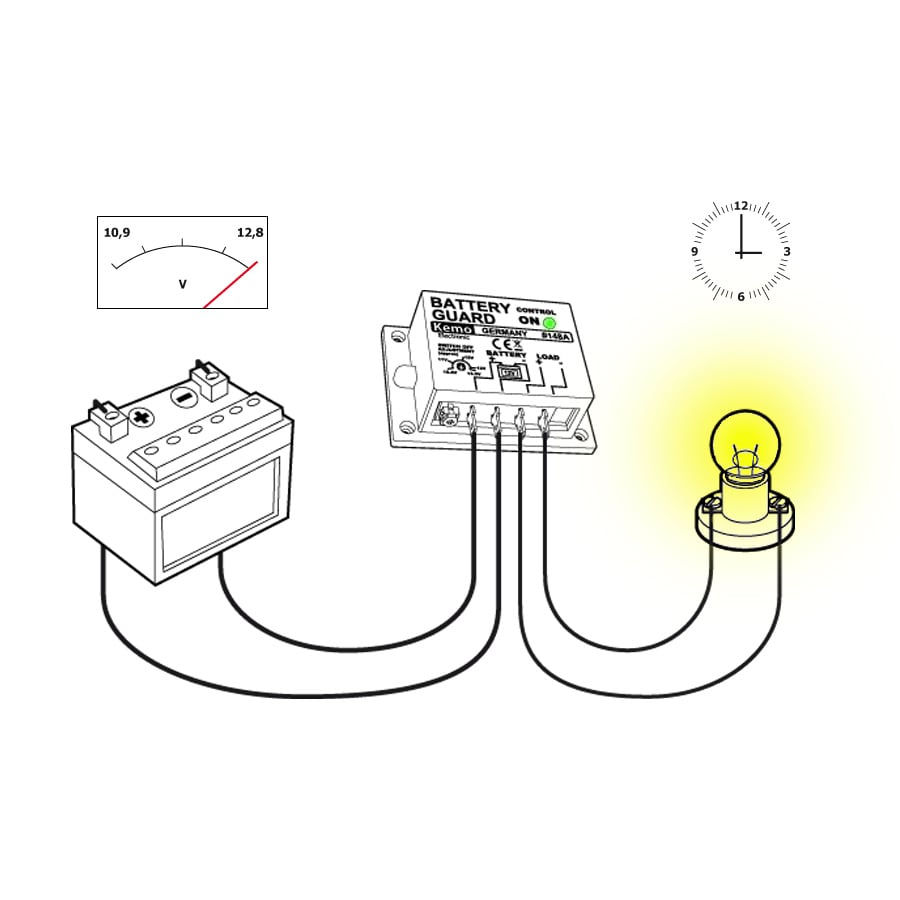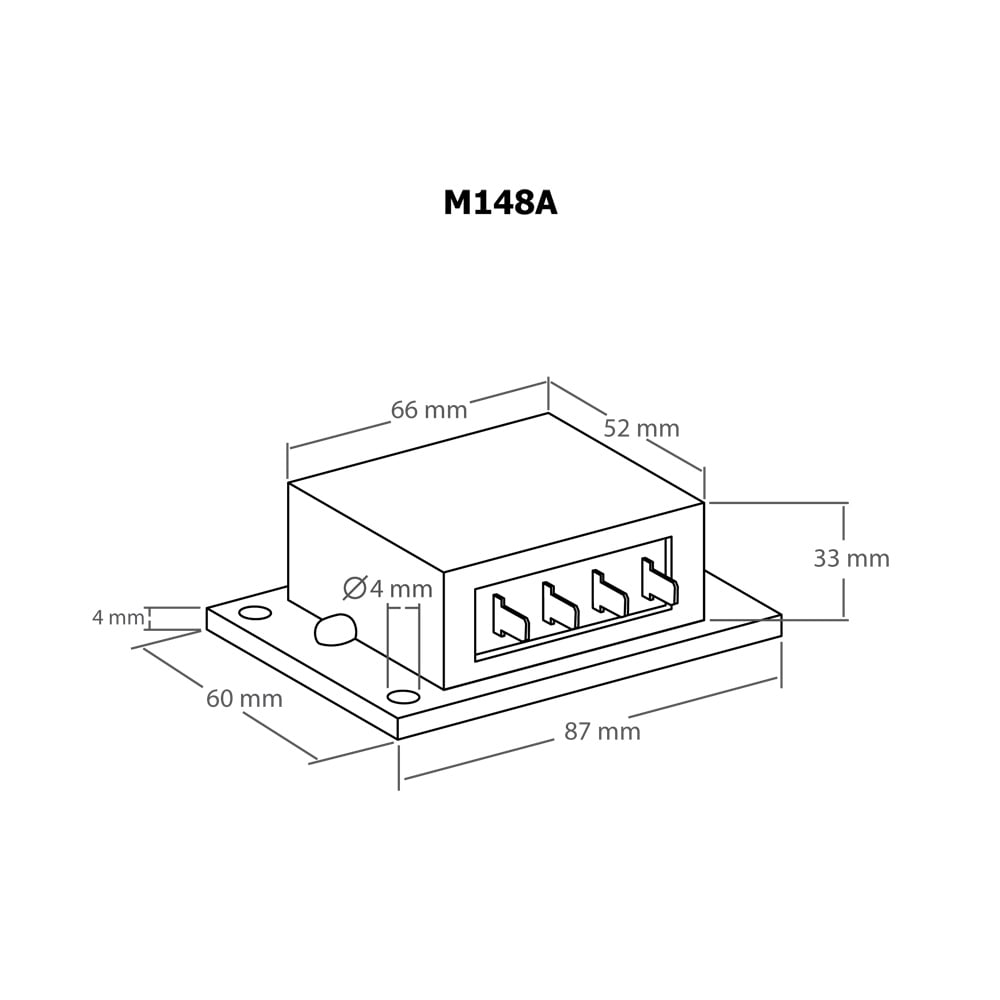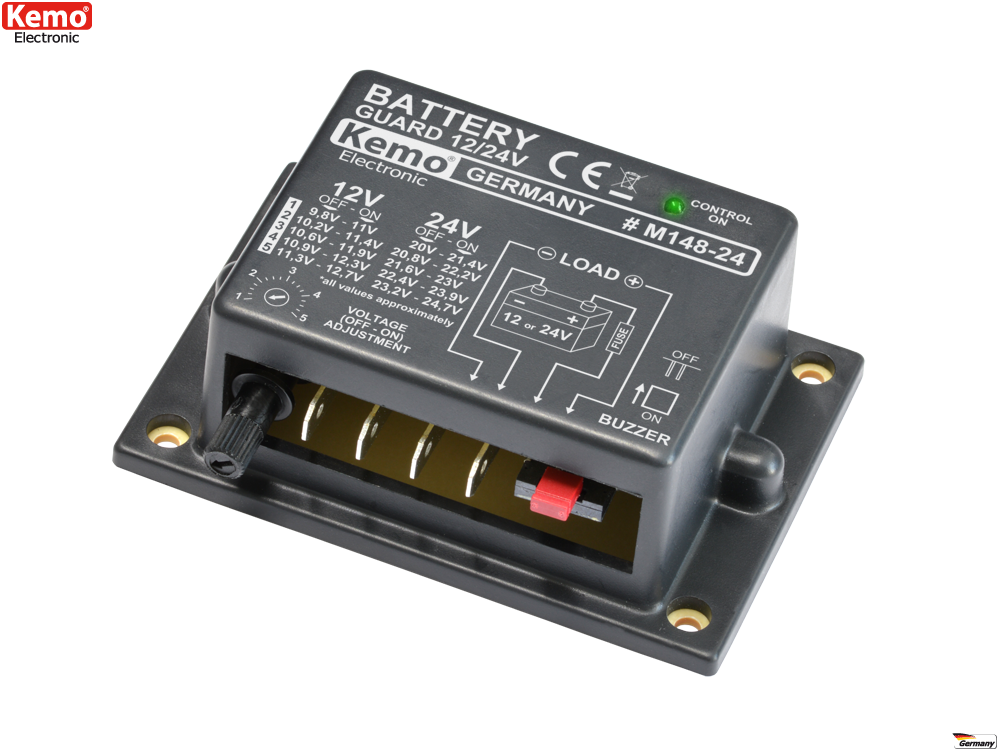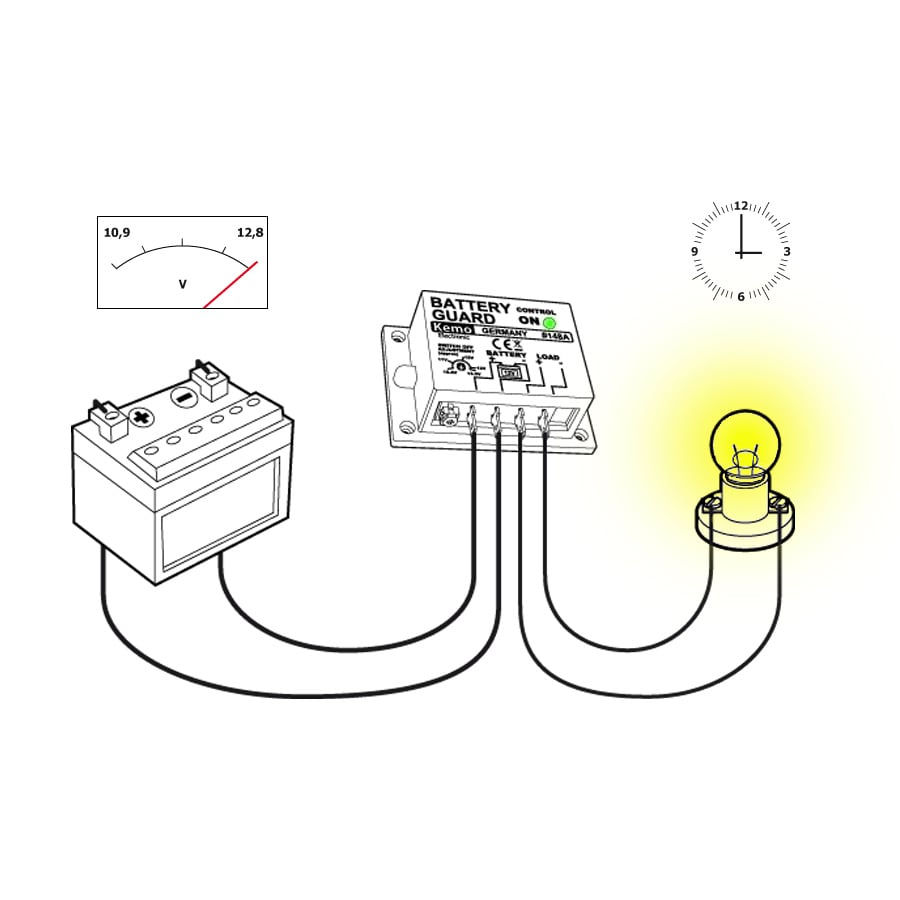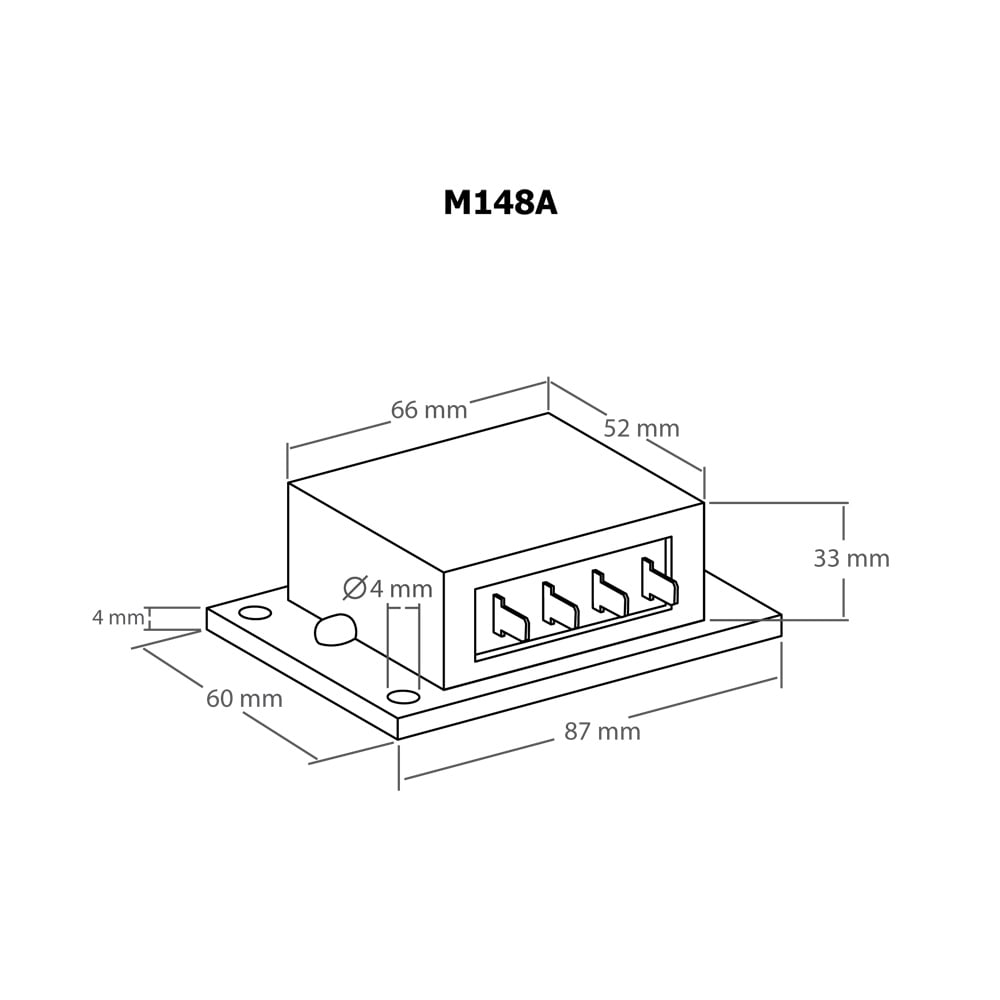 Product number:
2-12-0M14824
This battery saver protects your car battery from total discharge by switching off consumers such as ice boxes, heaters, radios + television sets, etc. in time. It switches on again automatically after return of the normal voltage.
The interrupting voltage is adjustable: approx. 10.4 - 13.3 V.
Important installation instructions, please note!
Depending on the load the module heats up. The heat is dissipated from the aluminum plate at the bottom of the module. Under certain circumstances it must be mounted on a cooling surface according to installation instructions. It is important that the module is fixed with 4 M3 screws (or 2.9mm metal screws) on the cooling surface. This may be the back wall of a metal casing. The aluminum plate on the bottom of the module must not bend, do not use larger screws and do not drill larger holes. The screw heads must rest on the plate of the module, rather than on the plastic edge of the module! During assembly, the module should not be curled up (if the ground is not flat). The reason: on the inside of the aluminum base of the module the thin insulating layer are directly soldered on the electronic SMD components. When the aluminum floor of the module curls up, the joints and the module start loosen and the module is defective. Please ensure that the maximum specified temperature (as specified in the module's description) is not exceeded. Otherwise apply a larger cooling plate.
Dimensions:
87 x 60 x 33 mm
Manufacturer:
Kemo Electonic
Operating voltage:
12 V battery
Power consumption:
< 0.7 mA in off-state, < 1.6 mA in on-state (LED lights up)
Reclosing voltage:
approx. 0.8 V (± 0.3 V) higher than the set switch-off voltage