Offgridtec® mobileBlack m 200w camper Solaranlage 30a mPPT duo charge controller olp perc solar module
Product number:
4-01-012876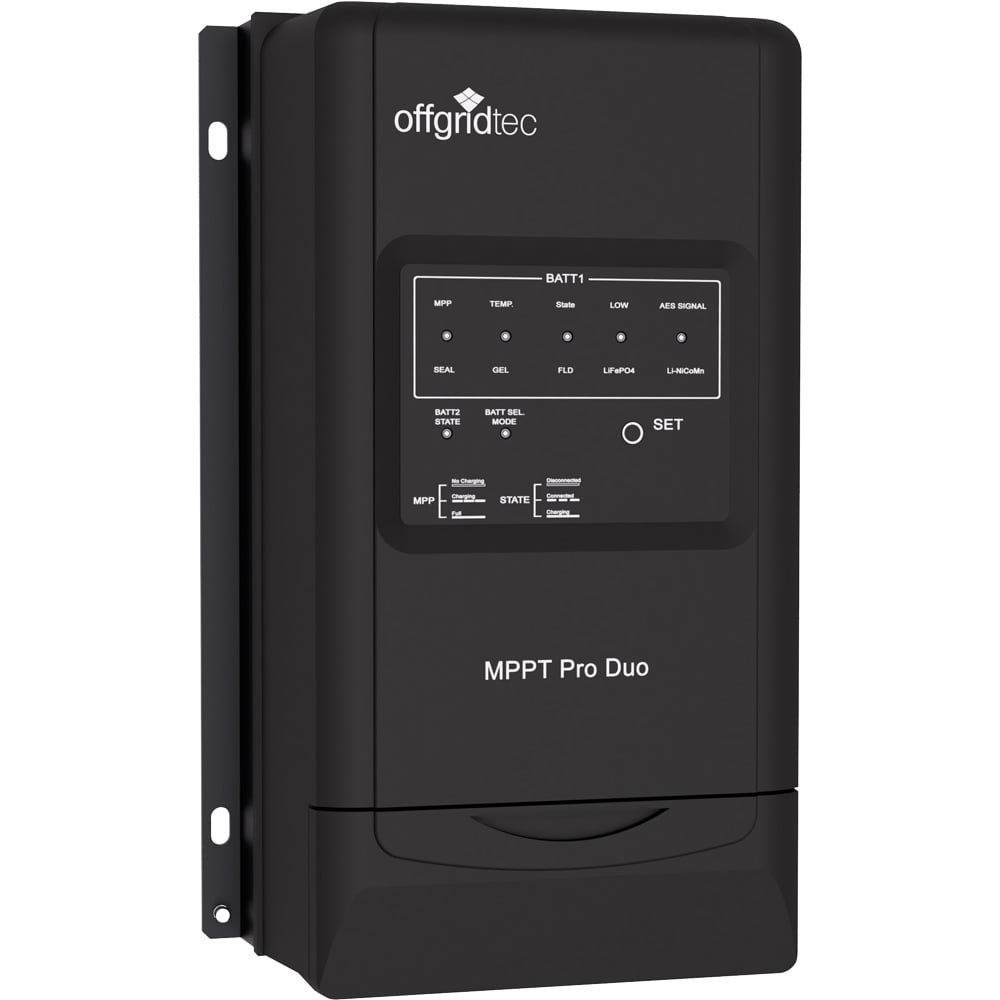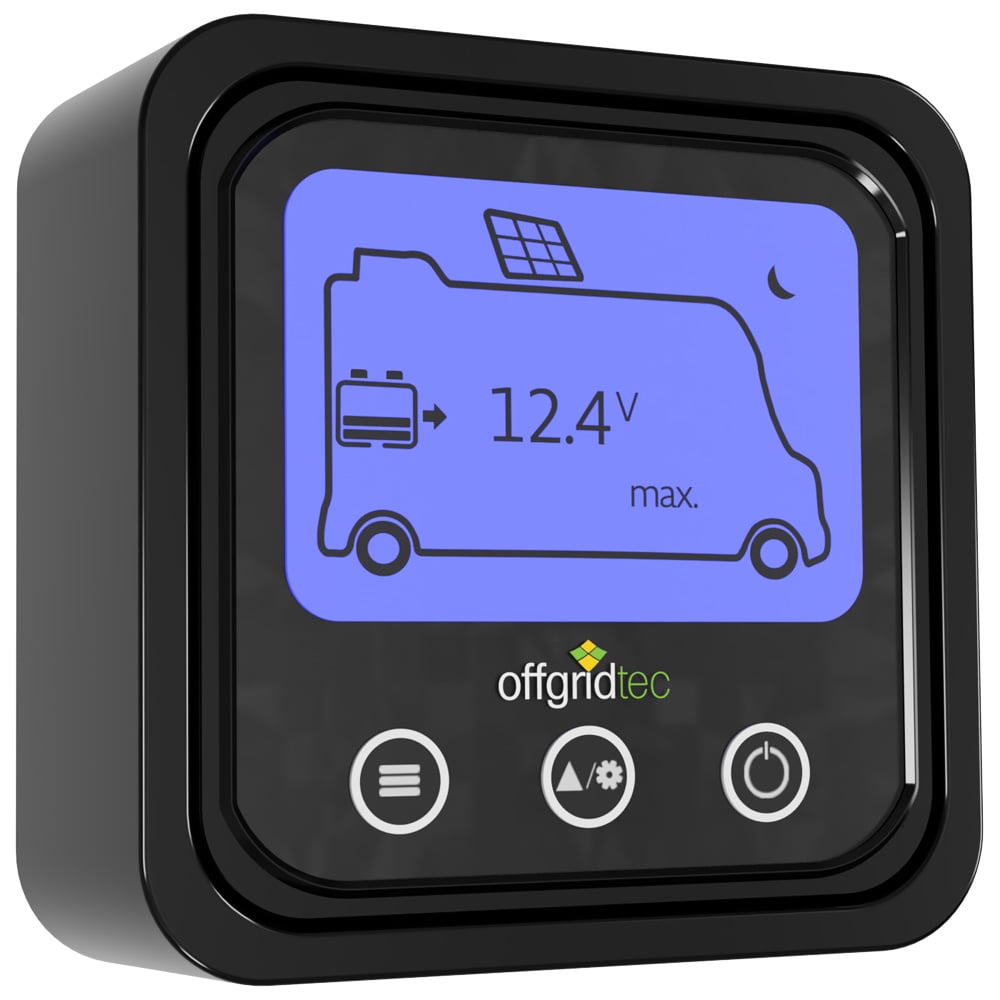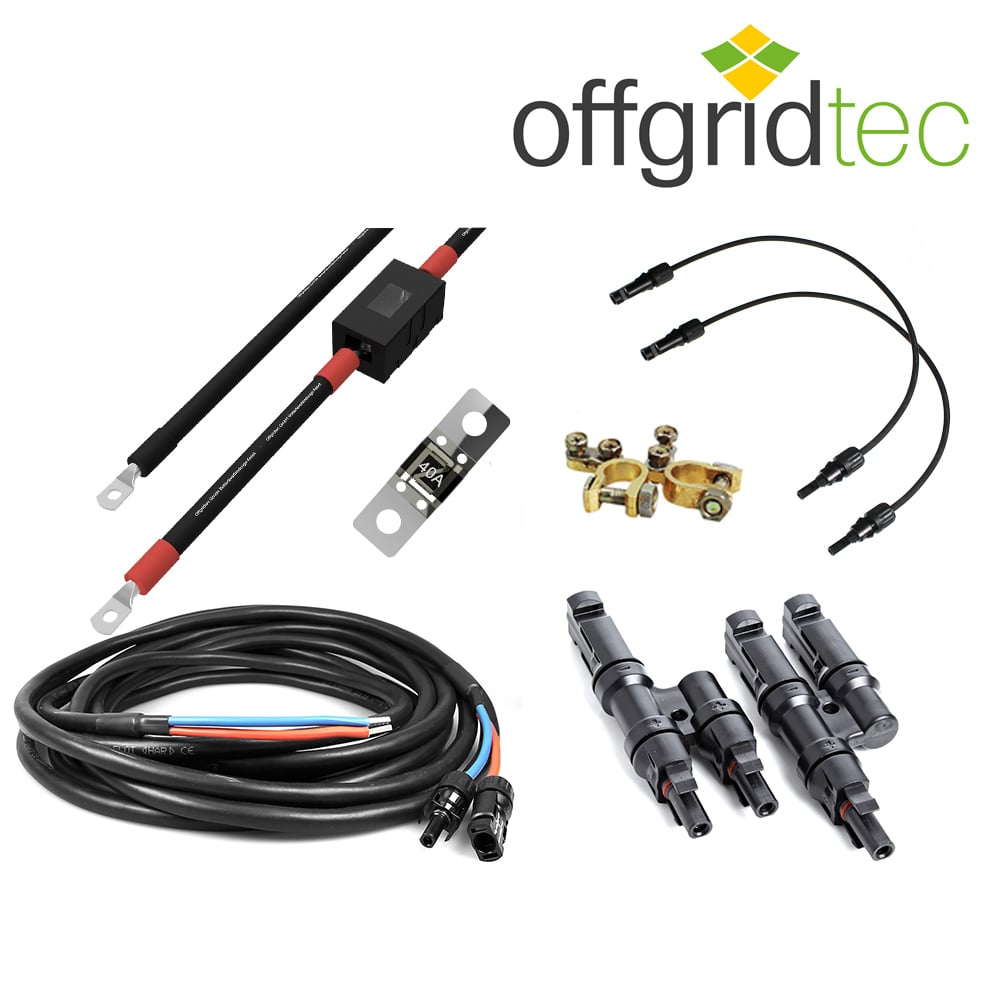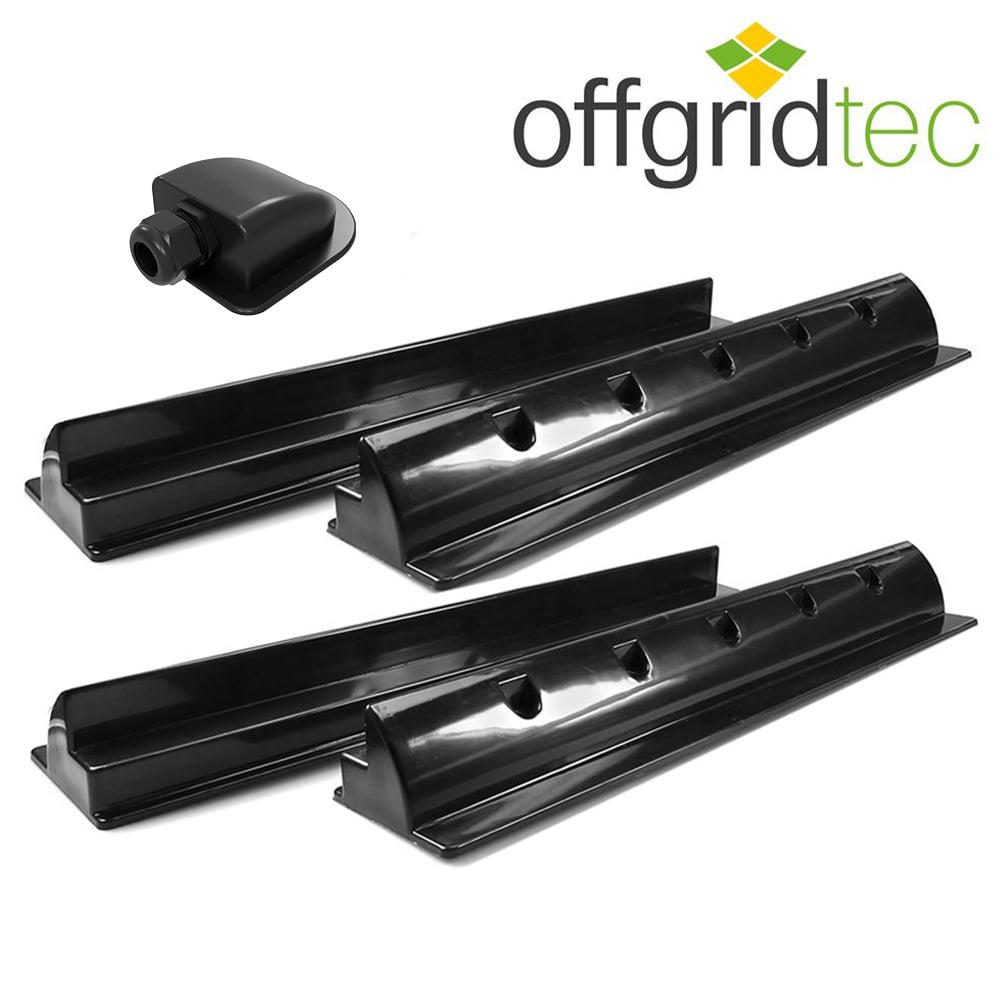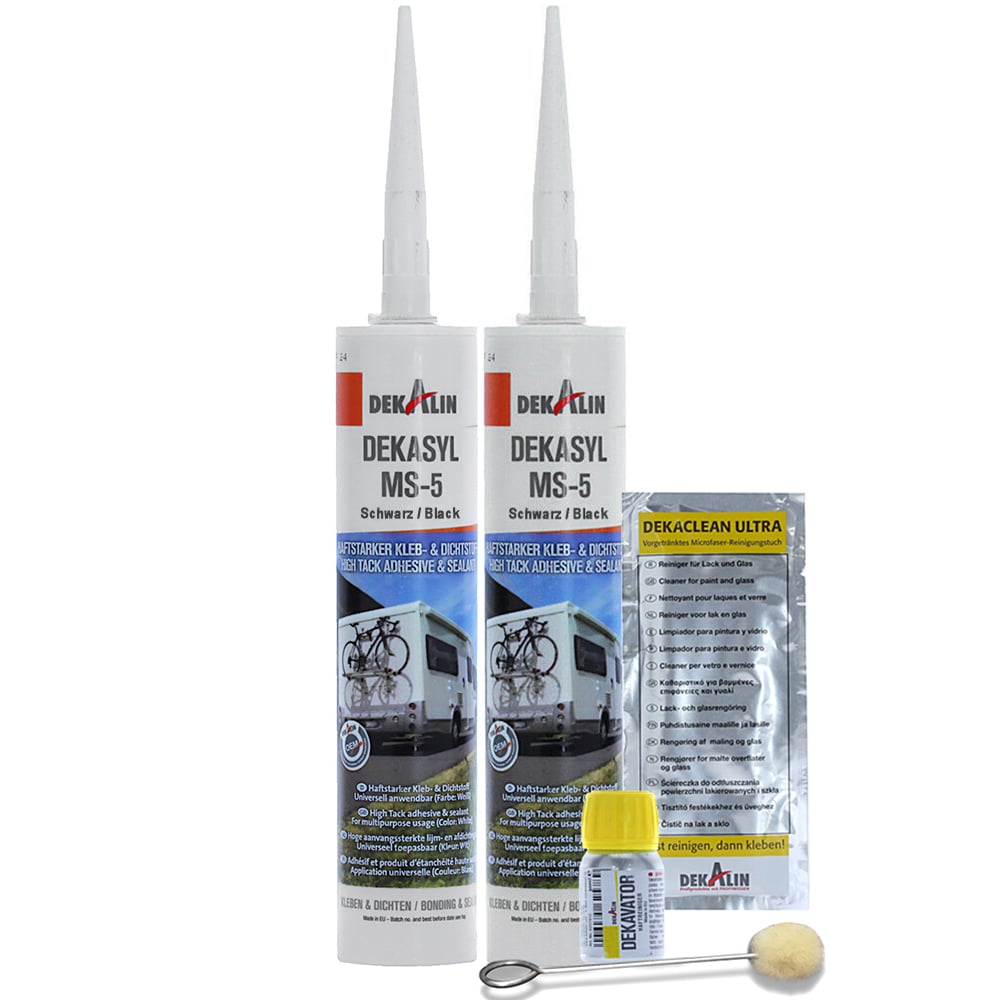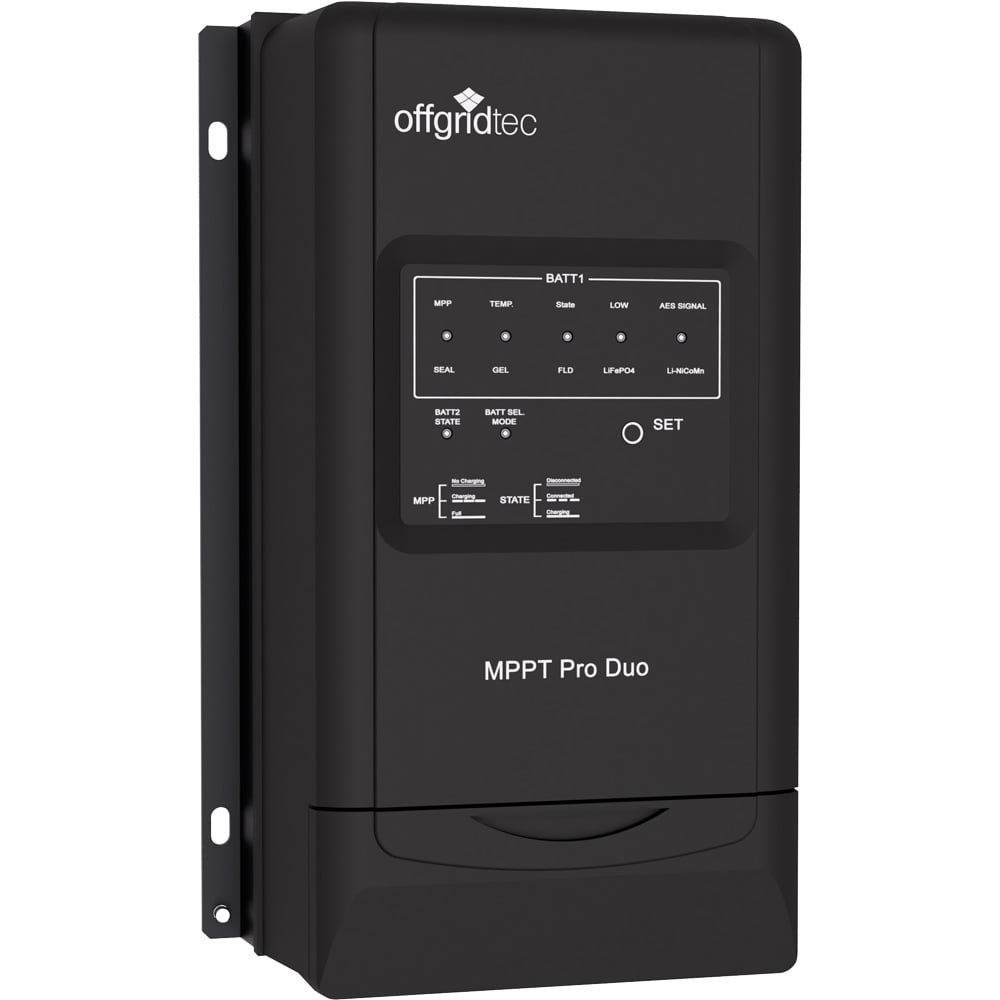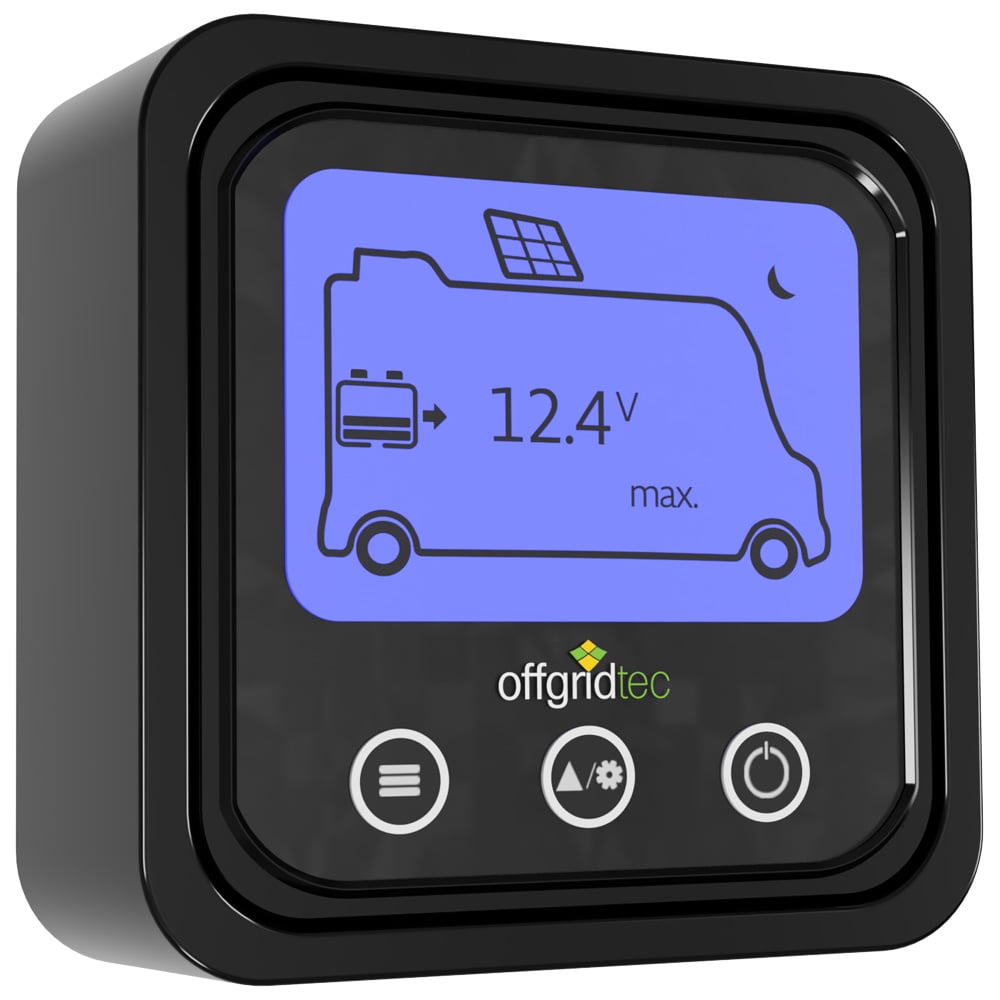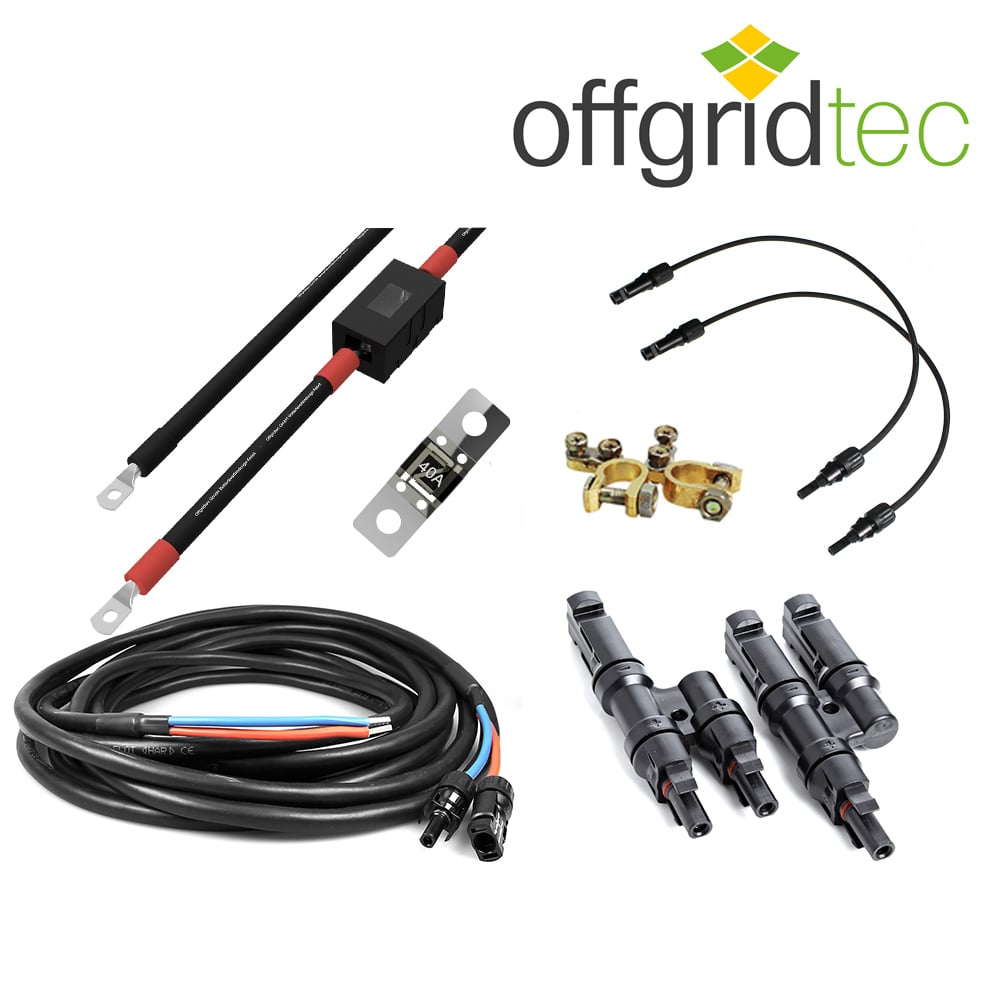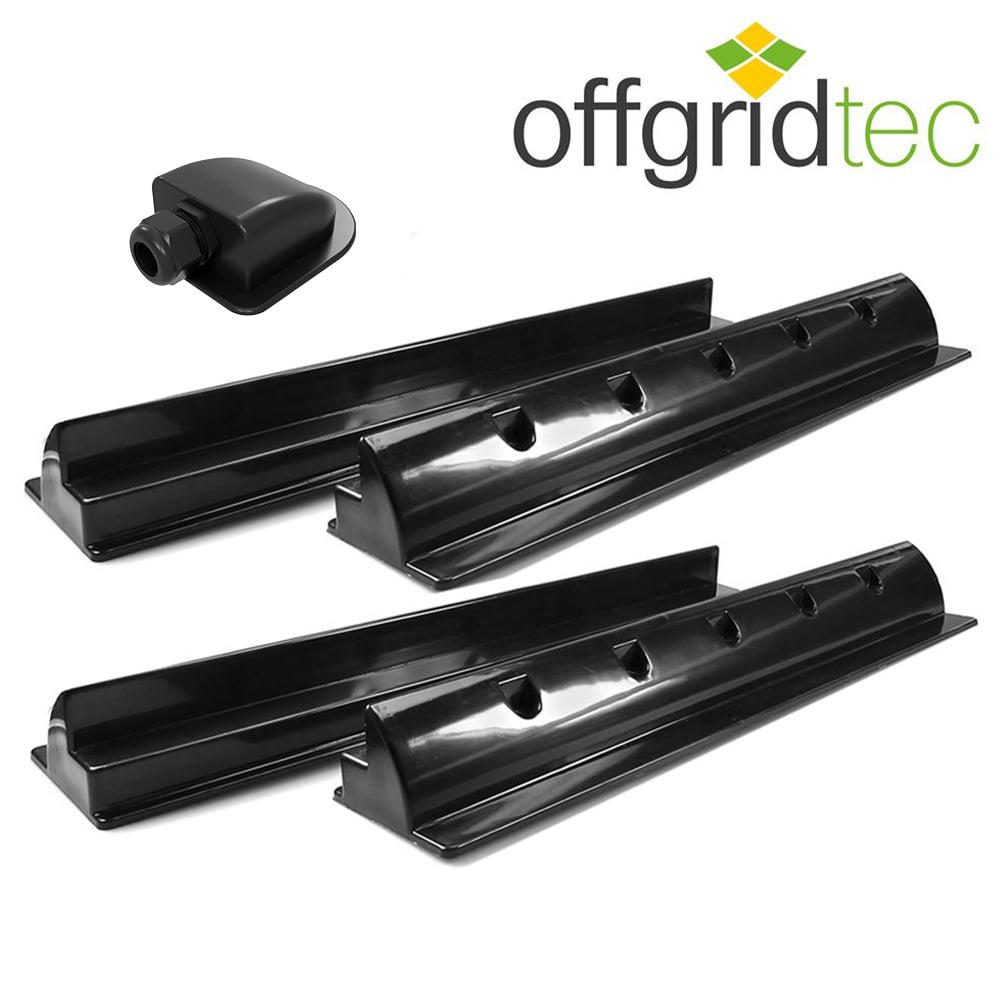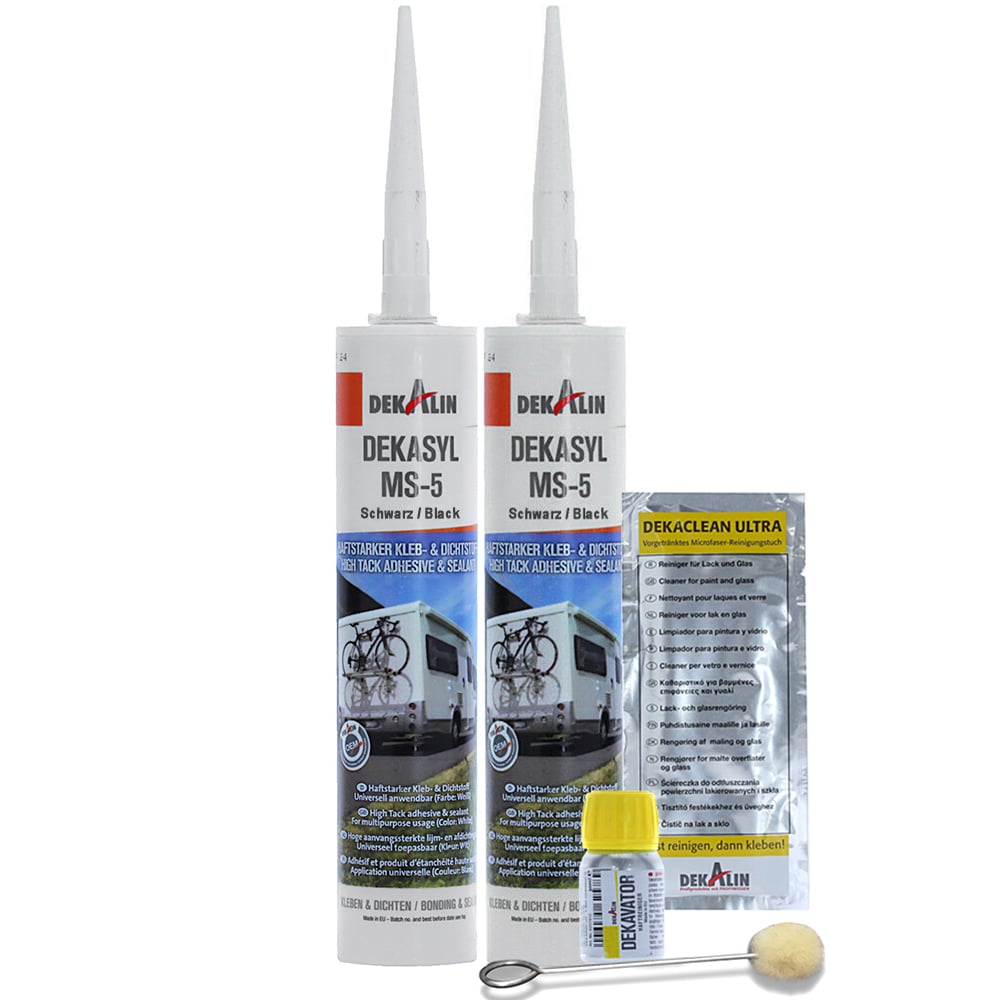 The Offgridtec® mobileblack series impresses with an appealing optical design in noble black and with its extremely convincing performance parameters. Starting with the olp solar modules in the most modern shingle design and an outstanding cell efficiency of over 21%, up to the Offgridtec® mppt Pro dual charge controller, one can really speak here of a successful selection and product composition from the house Offgridtec.
200w mobileblack m caravan complete system
This complete system contains everything you need to charge your batteries mobile. The dual controller included in the set allows you to charge your on-board battery and at the same time charge the starter battery, because it has a corresponding secondary charging output. The scope of delivery includes extensive information material, in which the assembly and connection are explained step by step - this concerns both the technical connection, as well as the bonding of the retaining spoilers and the roof duct. The grommet is made of the same material as the spoilers - the peg screw connection complies with protection class ip68 and is therefore absolutely watertight when installed correctly.
scope of delivery of the mobileblack m 200w caravan Solaranlage
2x Offgridtec® olp solar panel 100w 12w perc with shingle technology
1x Offgridtec abs cable gland 1-way - black with waterproof peg gland
2x Offgridtec 55cm abs mounting profiles (1pair) - for mounting the solar modules in black
1x Offgridtec 8m 2x6mm h07rnf - connecting cable solar module to solar charge controller in caravan design
1x Offgridtec 1,5m 10mm² battery connection cable with mIDI fuse holder and 40a mIDI fuse - connection cable solar charge controller to battery with battery pole terminals and m8 cable lug connection
1x Offgridtec® 30a mppt dual solar charge controller with auxiliary charge and aes switching output
1x remote display for mppt Pro Duo charge controller
1x Dekalin adhesive set with Dekasyl mS-5 polymer adhesive, Dekavator bonding agent, cleaning cloth and operating instructions
1x single cartridge of Dekasyl mS-5 adhesive from Dekalin
1x junction boxes for parallel connection of solar modules
2x solar connector extension cable 50cm to connect the connection cables on the module with the junction boxes
The Offgridtec® mppt Pro Duo 30a solar charge controller
The mppt Pro Duo controller can handle a maximum charge current of 30a. This means that this system is theoretically expandable to nearly 400w of solar module power. In addition, the device has a secondary charge output via which the starter battery can be charged in parallel to the on-board battery during longer periods of standstill - a feature that is certainly very appreciated in the mobile home. So that in terms of efficiency can really be spoken of the optimum, the device also has an aes switching output - this allows in excess solar power, the automatic switching of refrigerators with "aes" from gas to 12v operation.
maximum charging current 30a - 390w module power theoretically usable
30a load output for 12v consumers directly on the charge controller
the clear remote display allows the controller to be mounted in hard-to-reach places in the vehicle without limiting the operation and overview of the system parameters
aes control signal for car refrigerator to avoid energy waste
100V maximum pv input voltage
Digital circuit control of adaptive three-stage charging mode to improve battery life
max power point tracking technology with ultra-fast tracking speed and a guaranteed tracking efficiency of at least 99.5%
Dimensions: 24.7cm x 16.5cm x 6.9cm (lxwxh)
Weight: 1.4KG
Power consumption: 26mA at 12v
Active temperature equalization for optimal charging and ensuring long battery life
Support of all major battery types (lead acid, AGm, gel, liFePo4)
max. efficiency: 98
The 100w olp solar panel with latest shingle technology
The 100w olp solar module with perc technology used in the system impresses on the one hand with its unique module design with overlapping wafer arrangement (overlapping design), and on the other hand with its high module efficiency, which makes this module particularly interesting for applications on vehicles due to the limited space available.
module voltage (Vmp): 18.7V
max. current (Imp): 5.35A
open circuit voltage (Voc): 22,1V
Short circuit current (Isc): 5.67A
Cell efficiency: >23%
Ambient temperature: -40°C - +85°C
Temperature coefficient power: -0.43%/°C
Temperature coefficient voltage: -0.34 %/°C
Temperature coefficient current: -0.05 %/°C
Weight: 6,09KG
Dimensions: 988mm x 560mm x 30mm
Protection class junction box: ip68 (waterproof)
length of preassembled connection cable: 55cm
Number of cells: 108 (6x18)
The professional solar mounting system
Spoile profiles are the first choice especially for caravans and motorhomes when it comes to a clean mounting of the solar modules. If the modules are mounted in the direction of travel, wind noise is no longer an issue (this also applies to alcove vehicles). Due to the closed construction of the spoiler, no branches or similar can get caught under the solar modules.
Dimensions spoiler: l x w x h: 55cm x 8.9cm (of which approx. 3cm support surface module per spoiler) x 6.5cm.
The bonding
Properly executed bonding is superior to any screw connection in tough motorhome or boat use. On painted or GRP surfaces, a strength of over 4 N/mm2 can be achieved. This would be a value calculated on the glued surface that could never be achieved with a screw connection in the thin aluminum or GRP support layer. This adhesive set allows even a layman to create an absolutely firm connection between spoilers and the respective substrate.
The Dekalin gluing set contains all the components necessary for even the do-it-yourself installer to create a professional connection. Stainless steel screws for fastening the solar modules are included as well as detailed bonding instructions. In addition, all you need is a standard hand lever press for cartridges and a lint-free cloth.
The abs mounting profiles
Cable penetrations from the roof into the interior are always quite tricky, since it must be ensured that even after years everything is absolutely tight and also remains tight.
This is because even the slightest water ingress can lead to often irreparable damage to the interior insulation and furnishings. especially since the moisture is often not noticed until quite late. For this reason, the roof penetrations were developed: The housings are made of the same uv- and weather-resistant material as the mounting brackets offered in the online store. They are extremely stable and absolutely slip-proof. The wide adhesive edge ensures an optimal seal. The bushings are glued with the adhesive set that you also use to glue on the solar mounting brackets. The housings can also be painted as desired and thus adapted to the surface on which they are to be mounted
The professional cabling set
All necessary cables are delivered plug & play and are already pre-crimped with professional tools. So you don't need to buy special pliers for the solar connectors.
Individual system adaptation possible on request
We strive to implement every wish of our customers in the best possible way. With the individual requirements of a Solarasystem, this is of course not always 100% possible. Therefore, if you need any customization on one of our systems just send us an email to [email protected] - just tell us briefly which system your request refers to, which modification you would like to have (e.g. additional module, color spoiler, adhesive or bushing, other charge controller, etc.) and you will receive a corresponding offer from our sales team as soon as possible. Any costs are to be inquired at the customer service.
scope of delivery:
1x Offgridtec 4-01-012876 Offgridtec® mobileblack m 200w 12v mppt caravan Solaranlage
Average daily yield:
800Wh (expandable)
Connection options:
12V/DC
Generator output wp:
100 Wp
Included charge controller:
Offgridtec MPPT Pro Duo 30A
Module dimensions:
988 x 560 x 30 mm
Module voltage (VMP):
18,7 V
Open circuit voltage (VOC):
22,1 V
Short circuit current (ISC):
5,67 A
max. current (IMP):
5,35 A

In der Anleitung des Solarreglers steht max. Eingangsleerlaufspannung 100 V, d.h. ich kann mir aussuchen ob ich die beiden Modul in Reihe oder Parallel schalte?
Sie können die Module sowohl in Reihe als auch Parallel schalten. Empfehlung liegt bei Reihenschaltung.
Da sich auf meinem Camper Sicken befinden, wird die Befestigung am Dach mit dem Spoilern fast unmöglich. Welche Optionen gibt es für dieses Problem?
Wir bieten hierzu Sickenfüller an, die zwischen Dach und Solarmodul eingeklebt werden und so den Hohlraum ausfüllen. Die Höhe der Sickenfüller beträgt 5mm.
Eine weitere Möglichkeit wäre die enthaltenen Solarmodule z.B. gegen unsere ETFE-AL Serie auszutauschen.
Wenden Sie sich dazu am besten an
[email protected]
Haben die Module bereits Bypass Dioden integriert?
Ja, die OLP-Serie ist mit Bypass-Dioden ausgestattet und kann problemlos parallel oder in Reihe geschaltet werden.