Offgridtec® PSI-Pro sine wave voltage converter rs485 2000w 4000w 12v 230v
Product number:
1-01-012945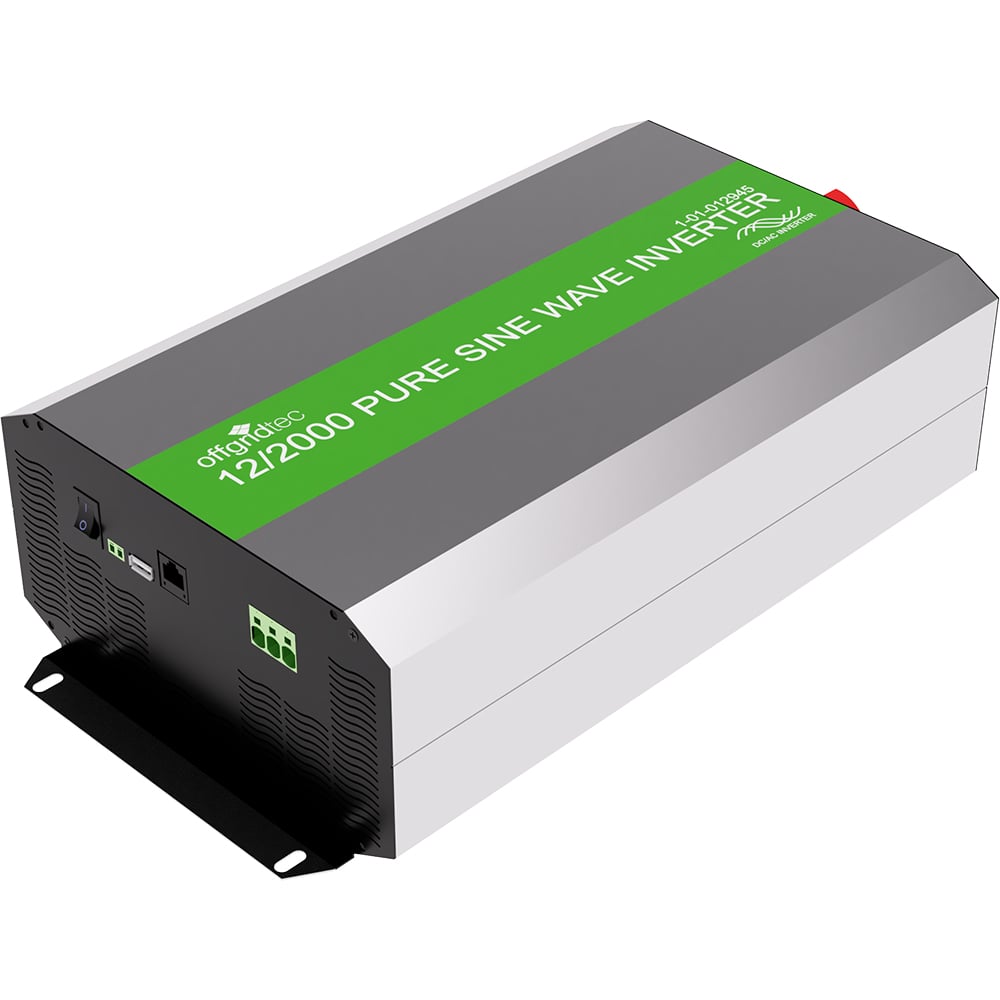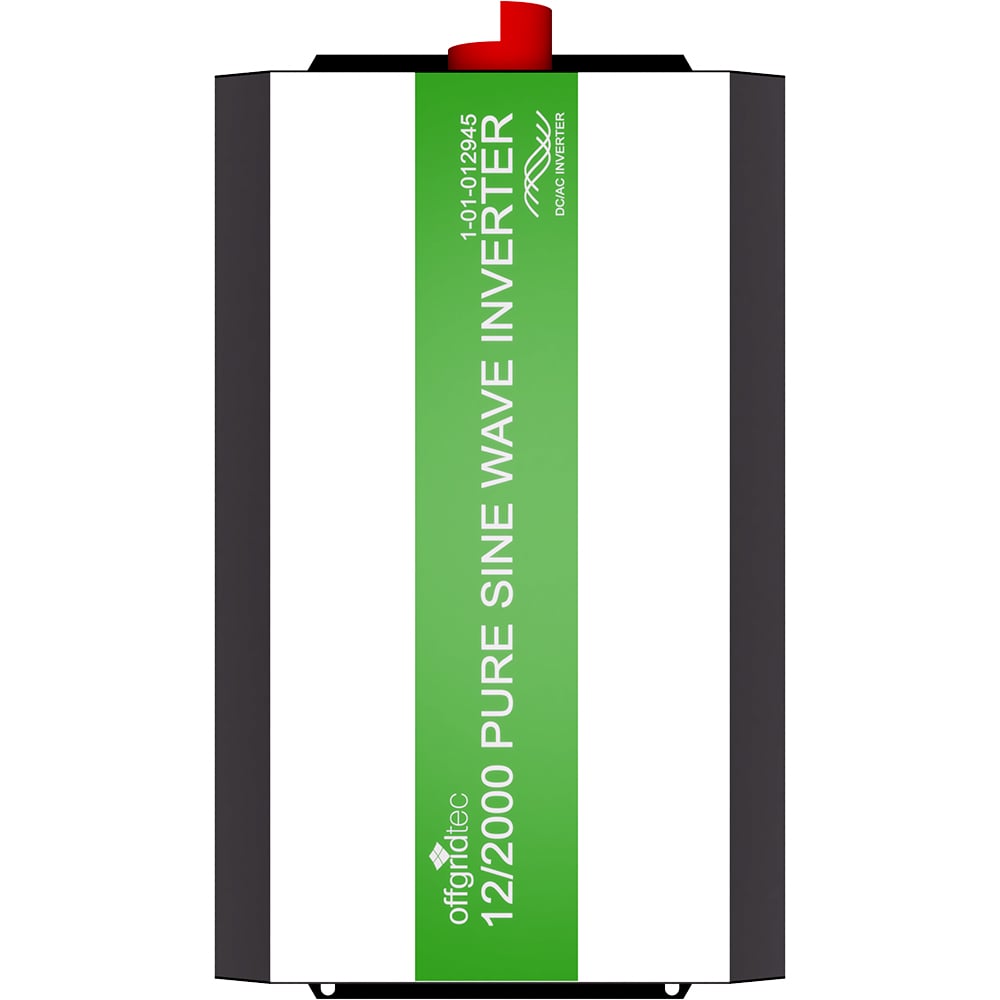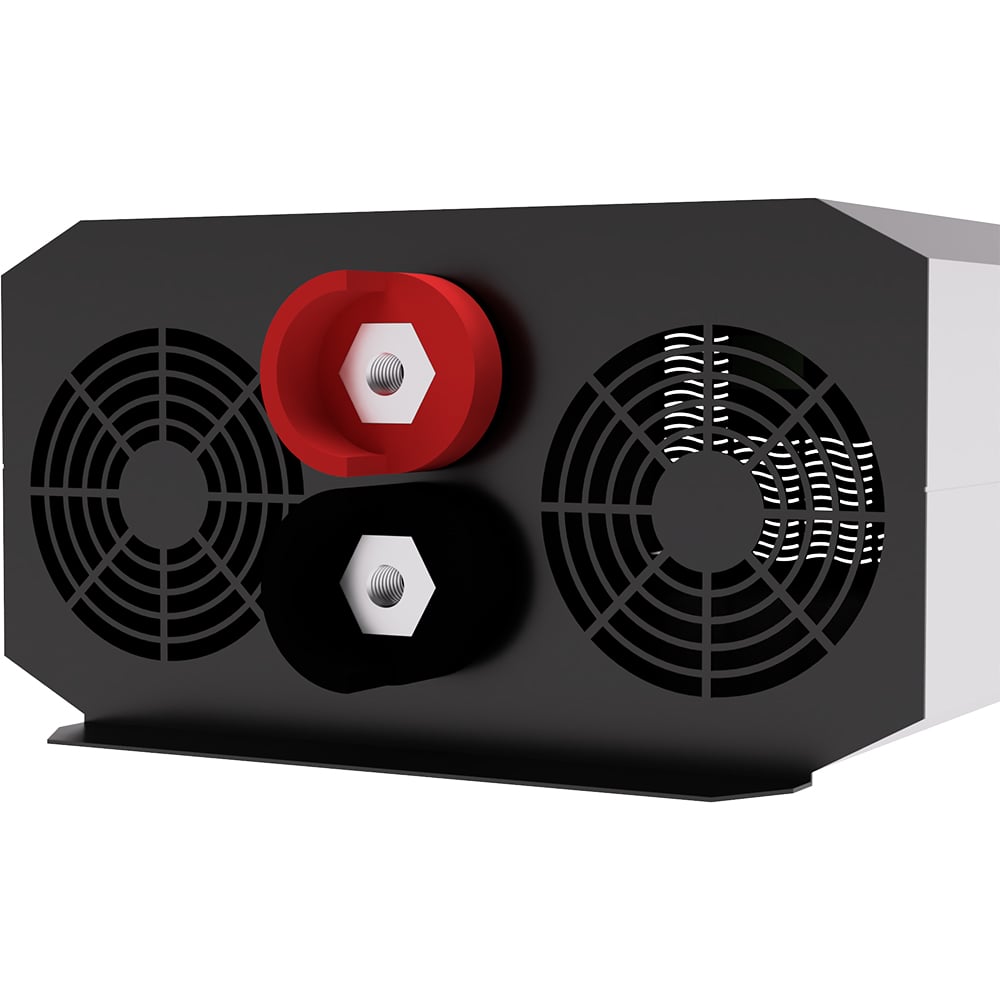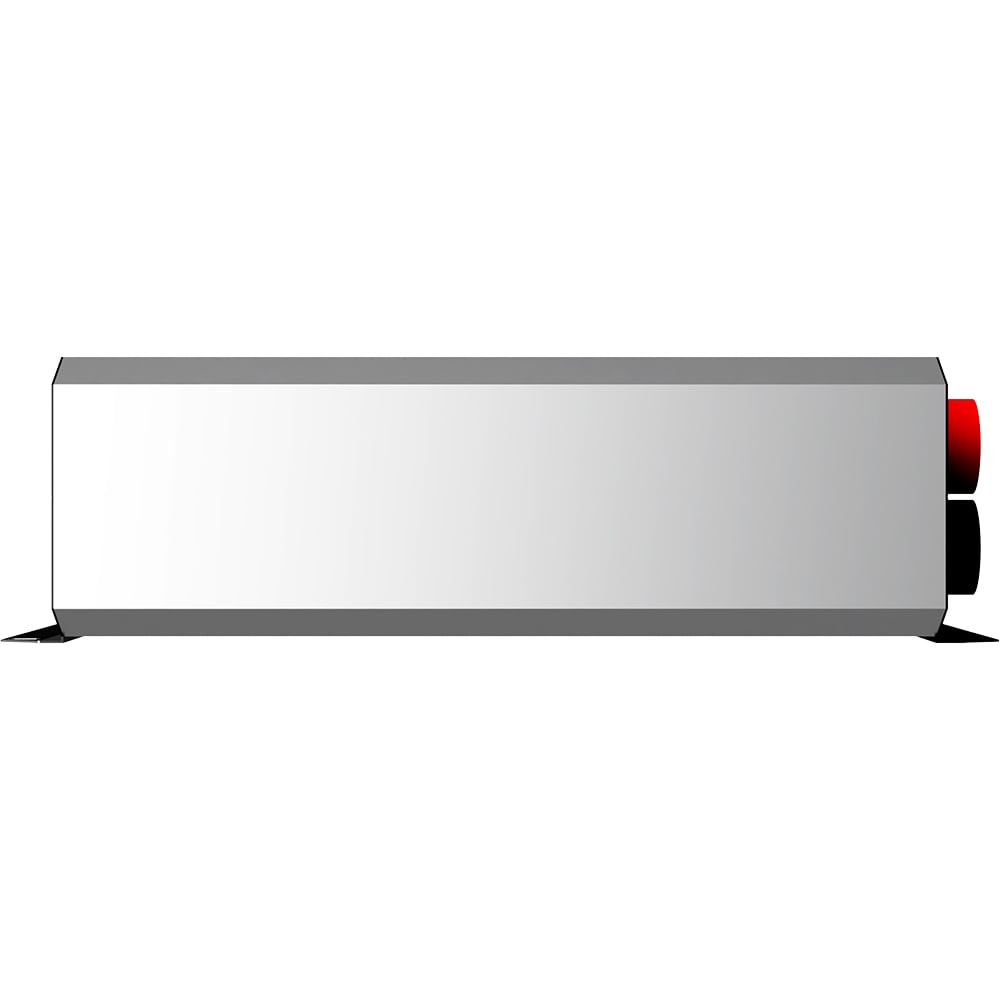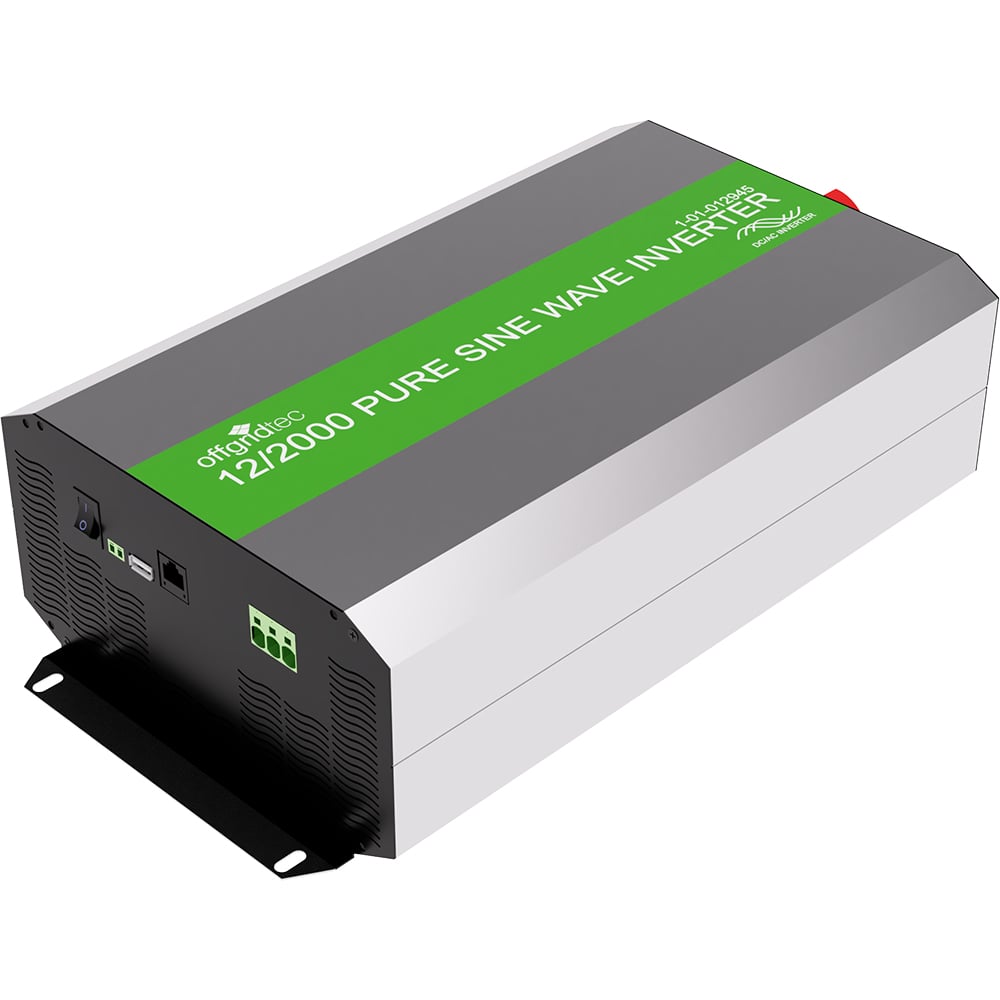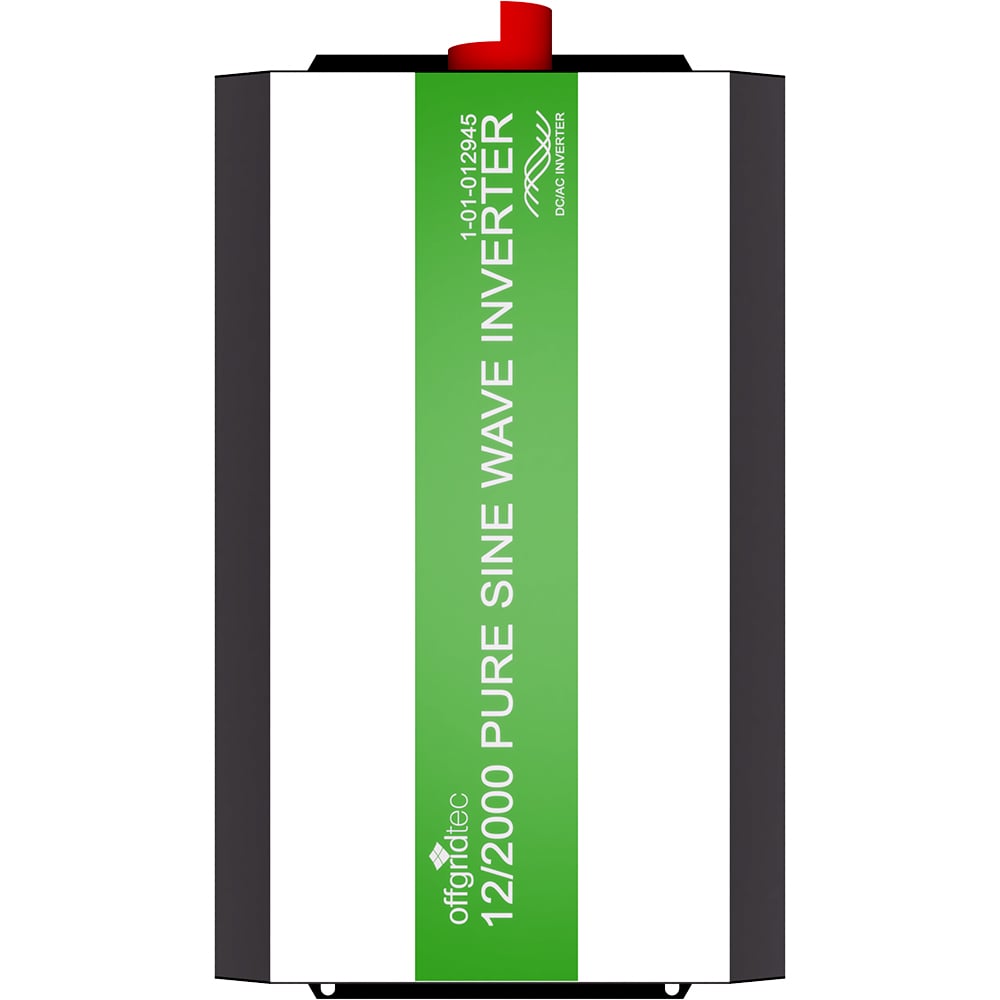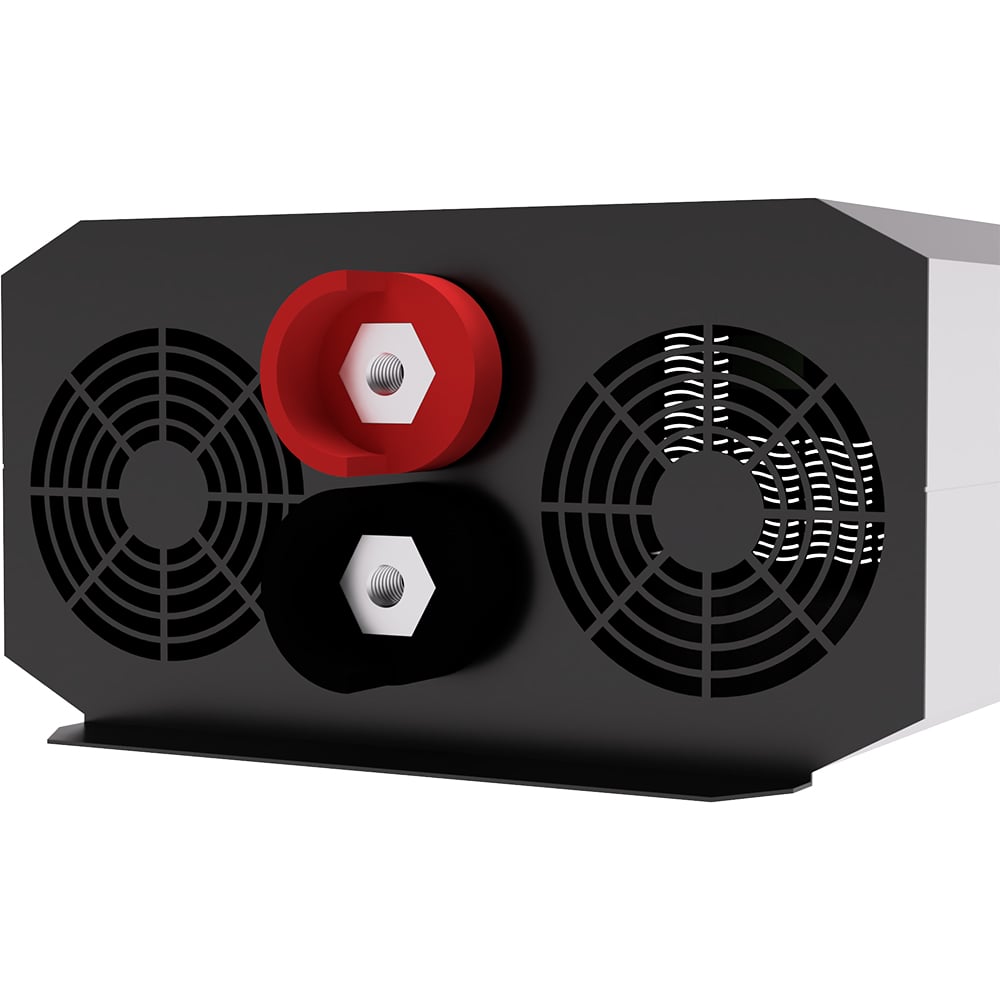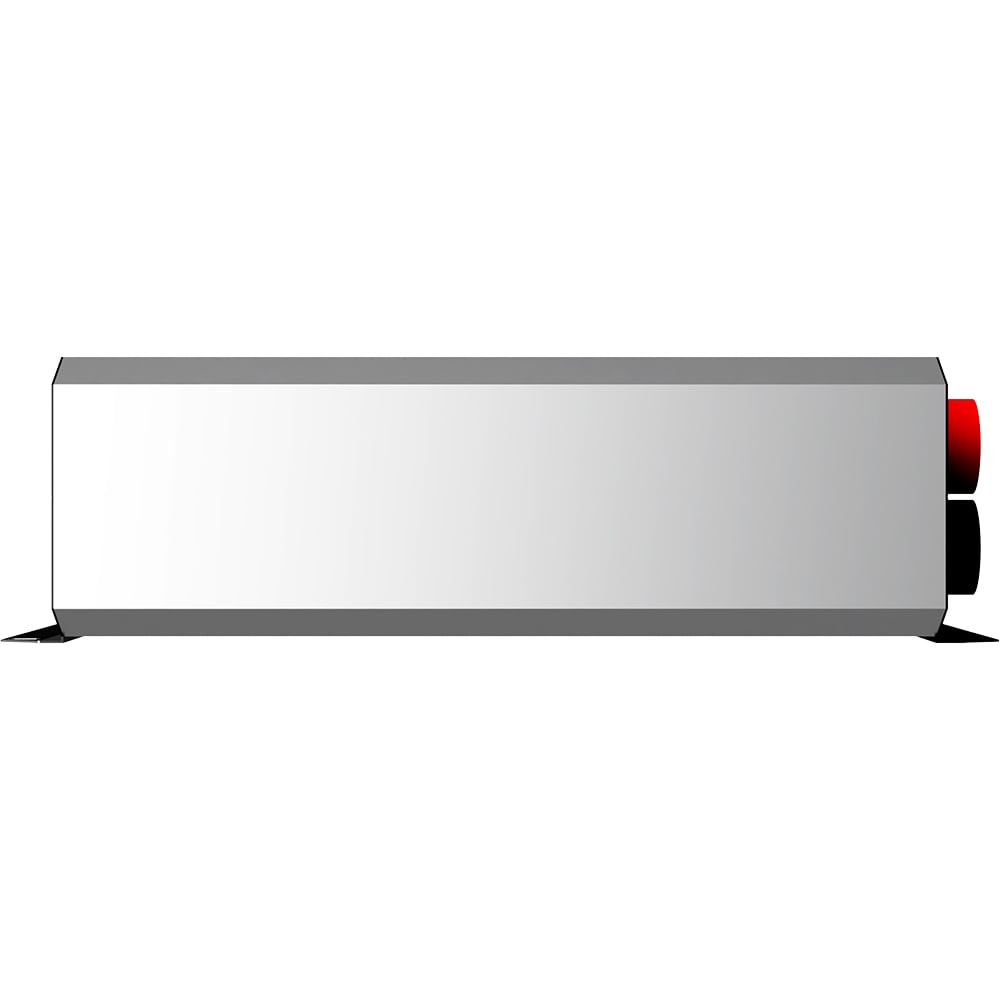 Product number:
1-01-012945
The Offgridtec psi-pro 12-2000 (mpn 012945) is an advanced 12v 230v sine wave voltage converter with a rated power of 2000w. The device features a 16bit spwm chipset, numerous protection mechanisms and galvanically isolated inputs and outputs. The input voltage range is 10.8 - 16 vdc. For short inrush currents, the psi-pro delivers 4000w. Thanks to its advanced constitution, even sensitive electrical devices can be supplied with power reliably and permanently.
Performance features of the psi-pro 12-2000 at a glance
modern, safe design with galvanic isolation of input and output
rs485 communication module for configuration via pc / notebook with free configuration software from Offgridtec
Optional: LCD remote meter for monitoring and control
Very low power consumption in idle / stand-by, max. efficiency
Introduction of advanced spwm technology, output a perfect sine wave
New thermal design for optimal heat dissipation and reduced noise
adjustable output voltage 220 / 230VAC and mains frequency 50Hz / 60 Hz via remote meter
LED indicators for error status and working status
Input protection: reverse polarity protection, undervoltage, overvoltage
Output protection: overload, short circuit, overheating
overtemperature protection: temperature controlled cooling and automatic shutdown in case of overtemperature
Already included: rs485 to usb interface cable & toggle switch for control via remote contact
Configuration
The Offgridtec 12-2000 psi transducer is equipped with an rs485 data output, providing you with options for external communication and configuration:
rs485 to usb interface connection cable
The standard included interface cable allows monitoring of various performance parameters on a notebook or pc. Furthermore, the psi 12-2000 can be configured comfortably via the free psi-Control pc software.
Performance parameters at a glance
Rated power / peak power 2000w / 4000W
Input voltage range: 10.8 - 16 VDC
Output voltage waveform: pure sine wave
Communication module: rs485
usb output 5vdc / 1a, rs485 communication port
significantly more efficiency thanks to latest spwm technology
all other technical data can be found in the datasheet
Weight and dimensions (LxWxH): 7,7kg at 420 x 231,5 x 123 mm
Scope of delivery:
1x Offgridtec 1-012945 psi-pro 12-2000 sine wave voltage converter
2x Battery cable 2 AWG / 35mm²
1x toggle switch for remote control
1x user manual
Product Type:
12V DC to 230V AC voltage converter
Voltage regulation:
12V DC / 230V AC

Gibt es für diesen Wechselrichter ein Bedienteil oder eine Fernbedienung?
Ja, wir haben hierfür ein Remote-Meter im Sortiment. Artikel-Nummer 1-01-012990. Komplett Ausschalten können Sie den PSI-PRO über den Remote Kontakt am Gerät. Hierzu können Sie den mitgelieferten Schalter verwenden.