Backup system with 2.4KkWh Pylontech LiFePo4 storage and MultiPlus ii 48/3000 Victron Energy inverter 1-Phase
Product number:
4-01-013720-001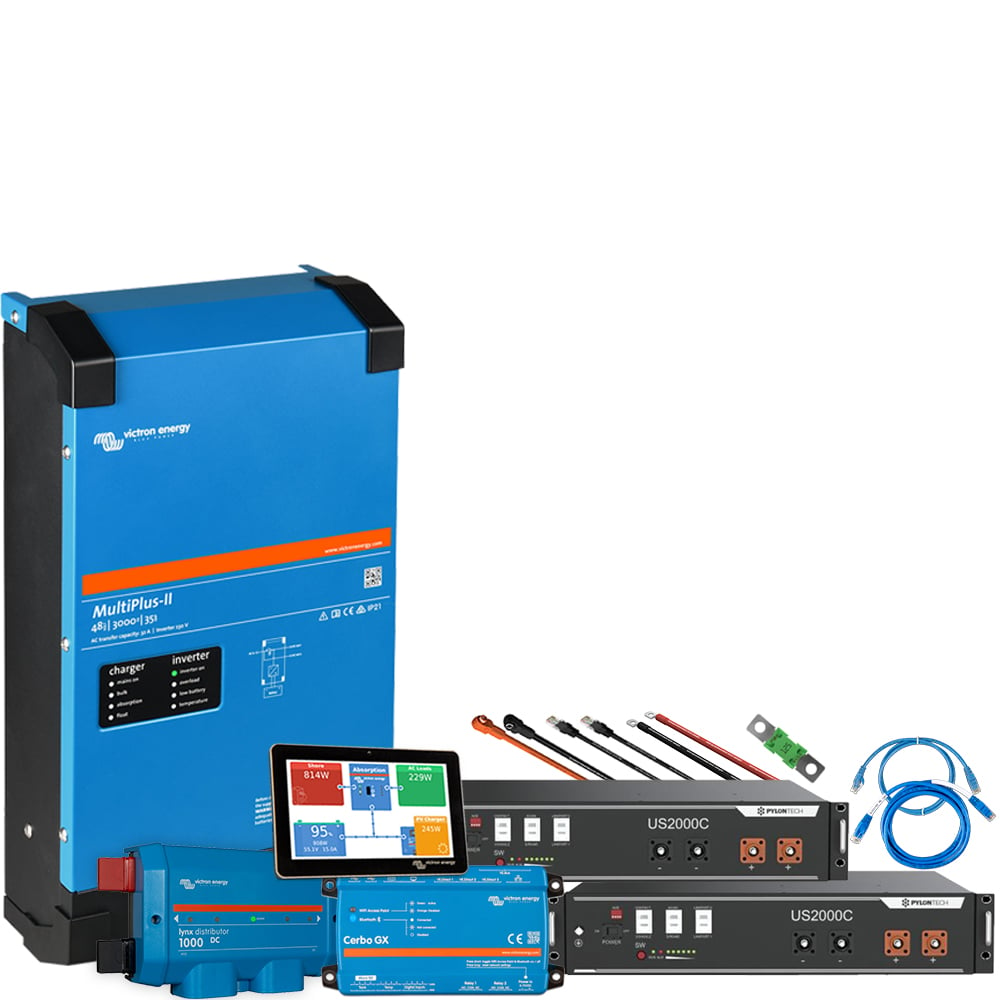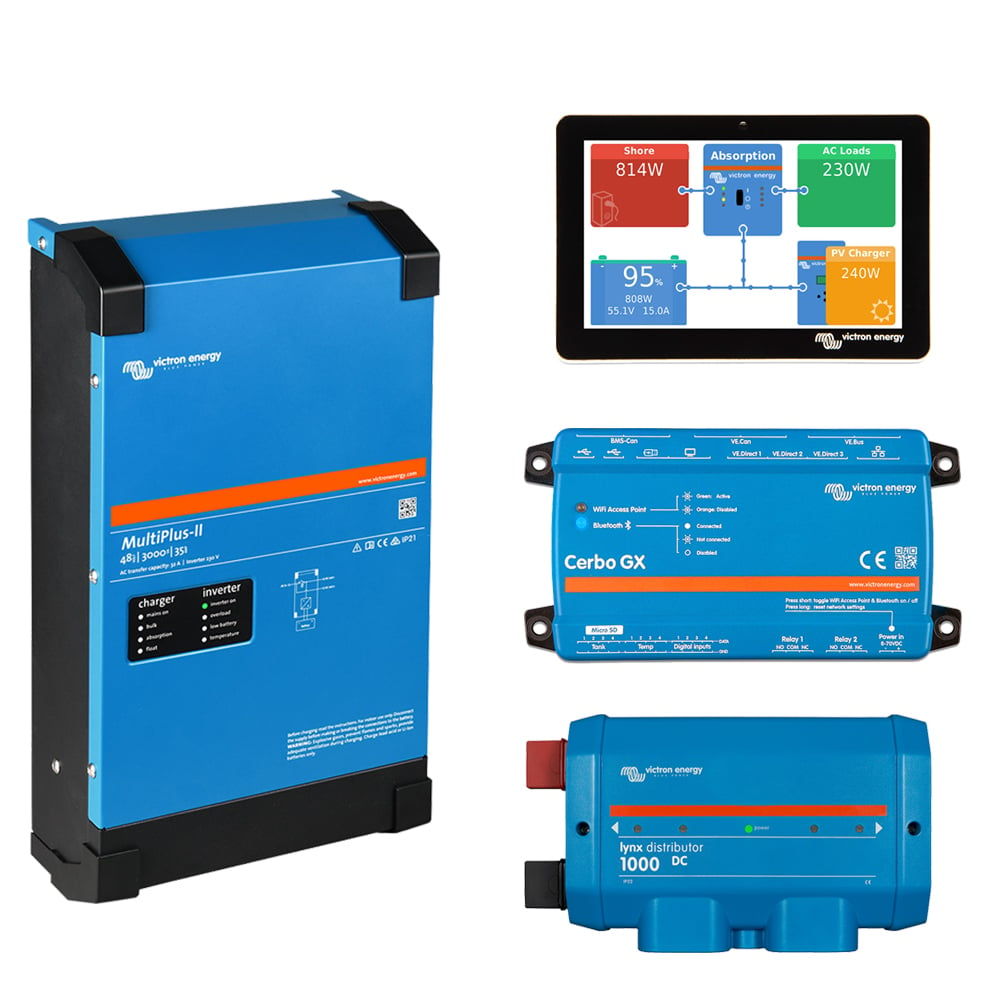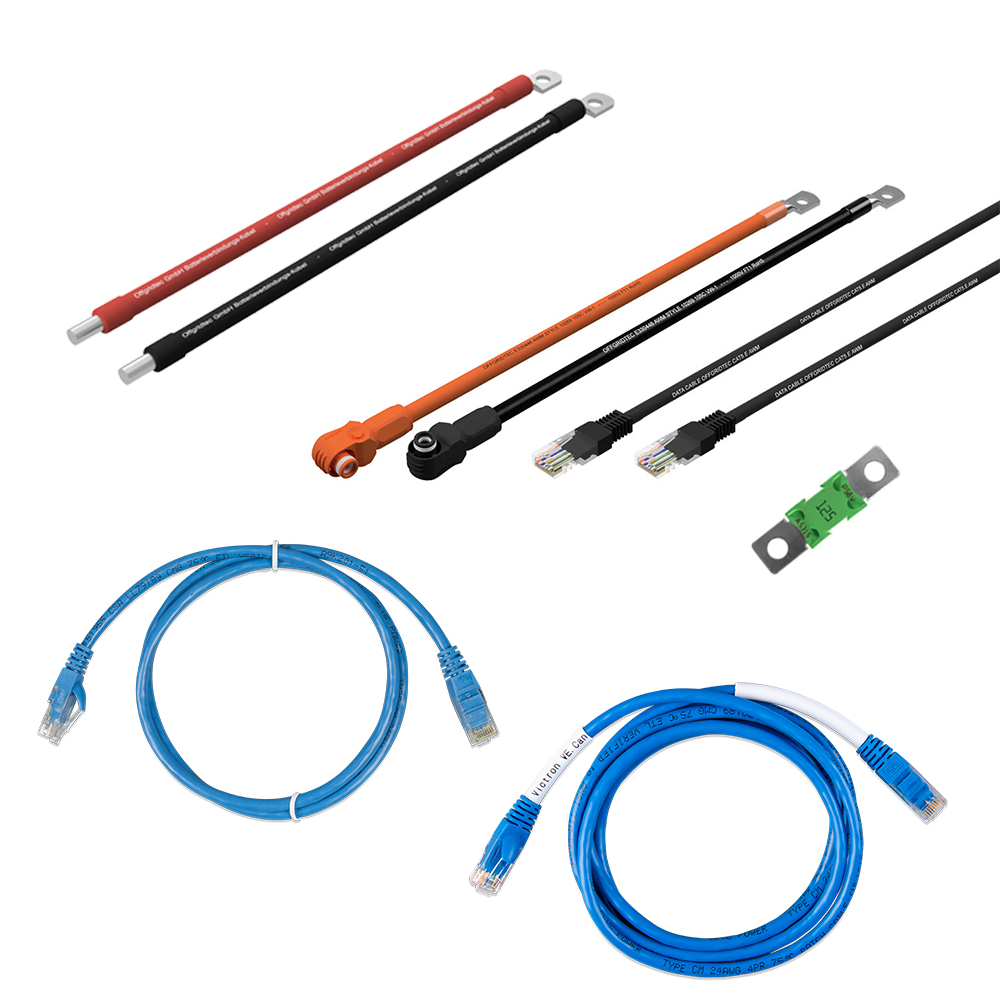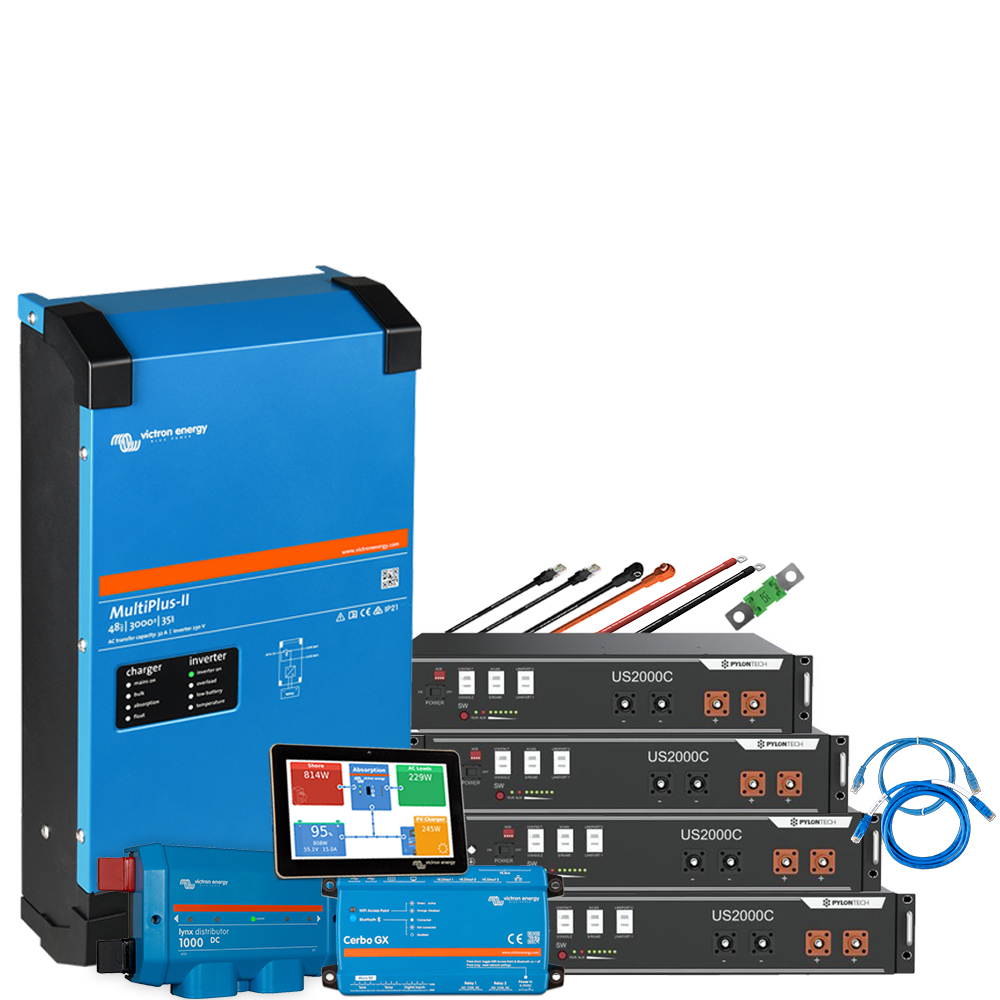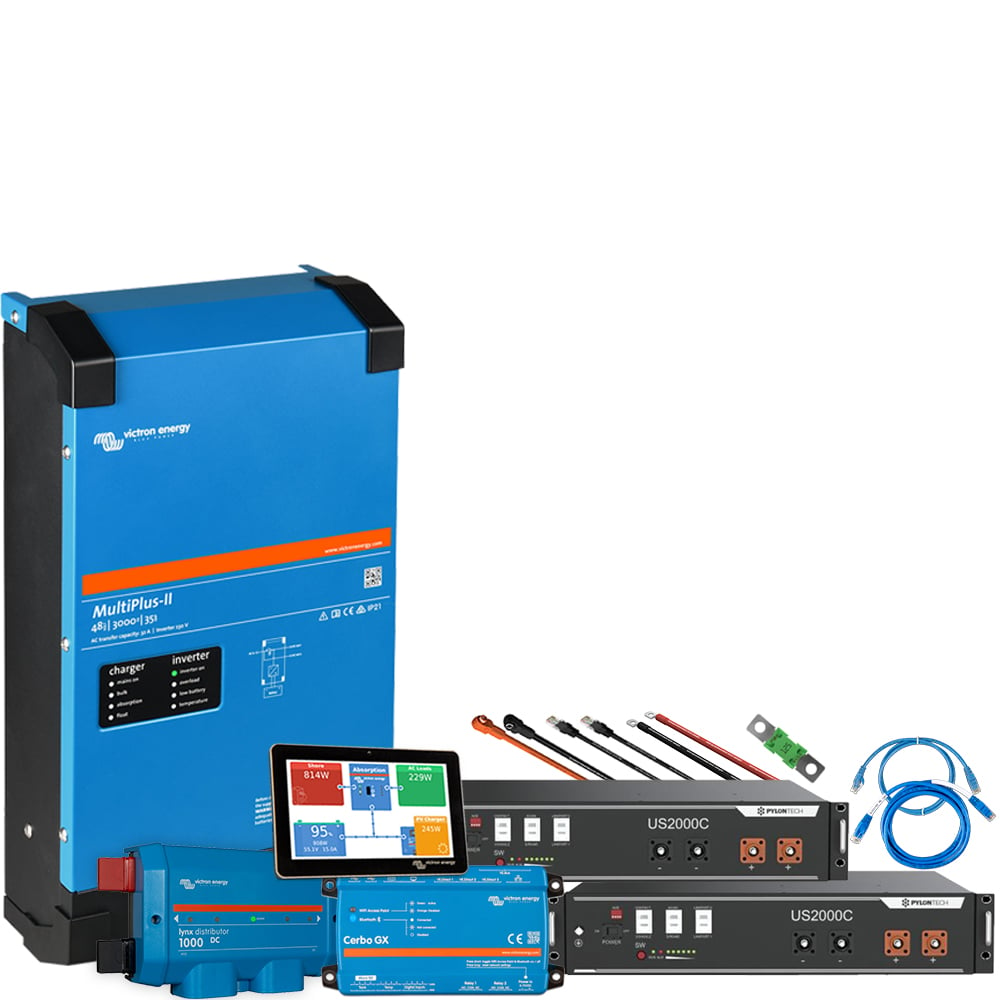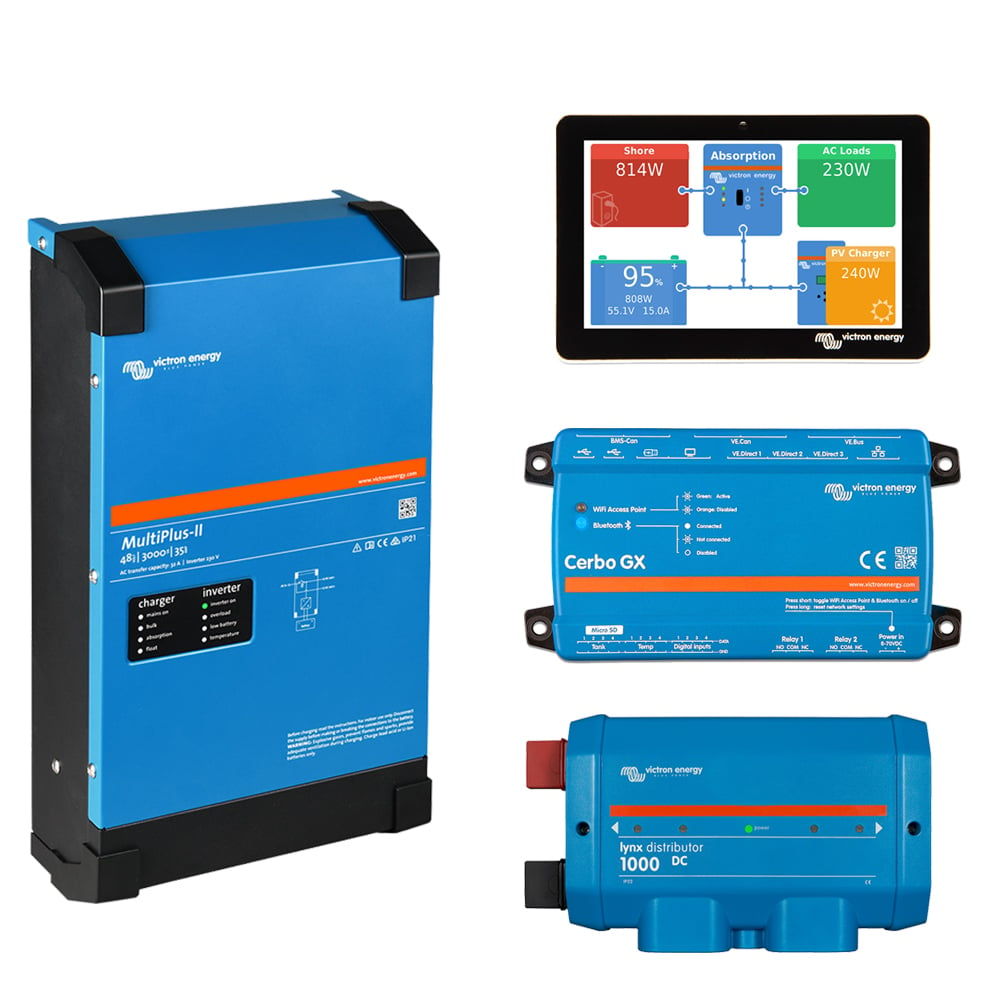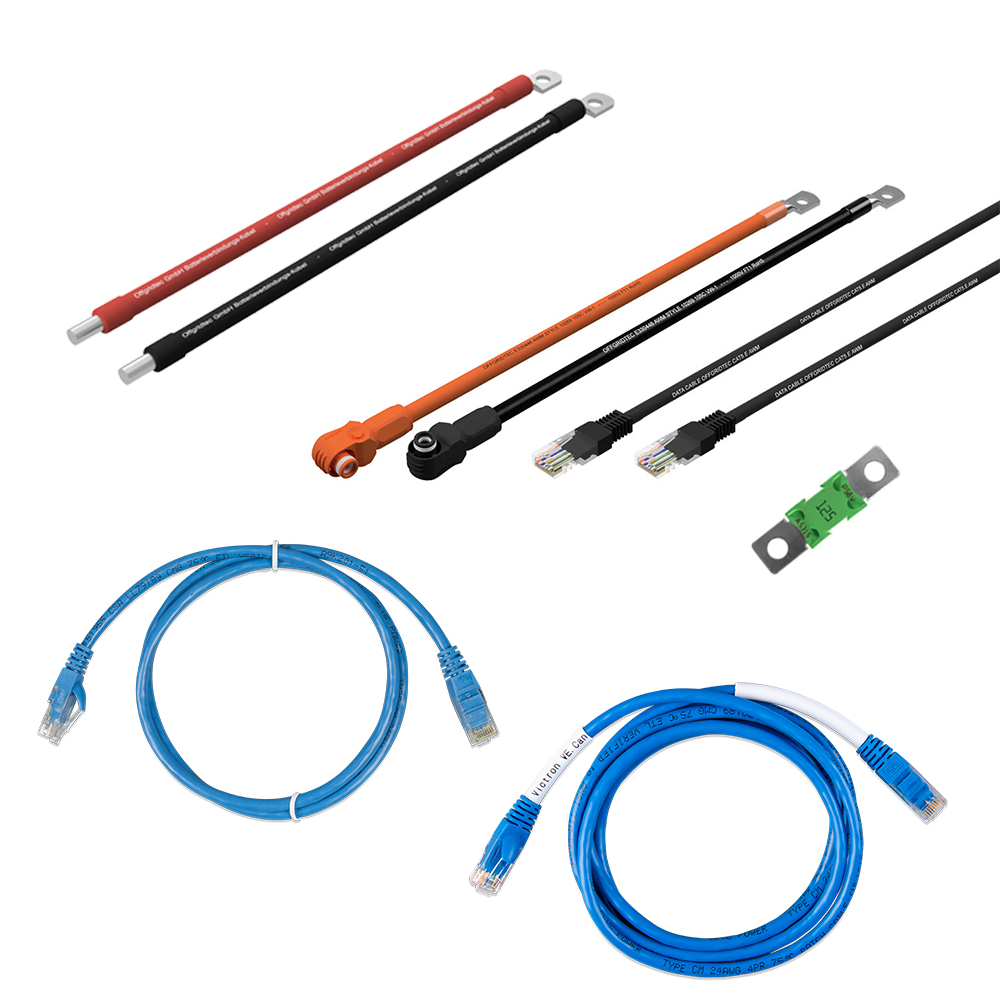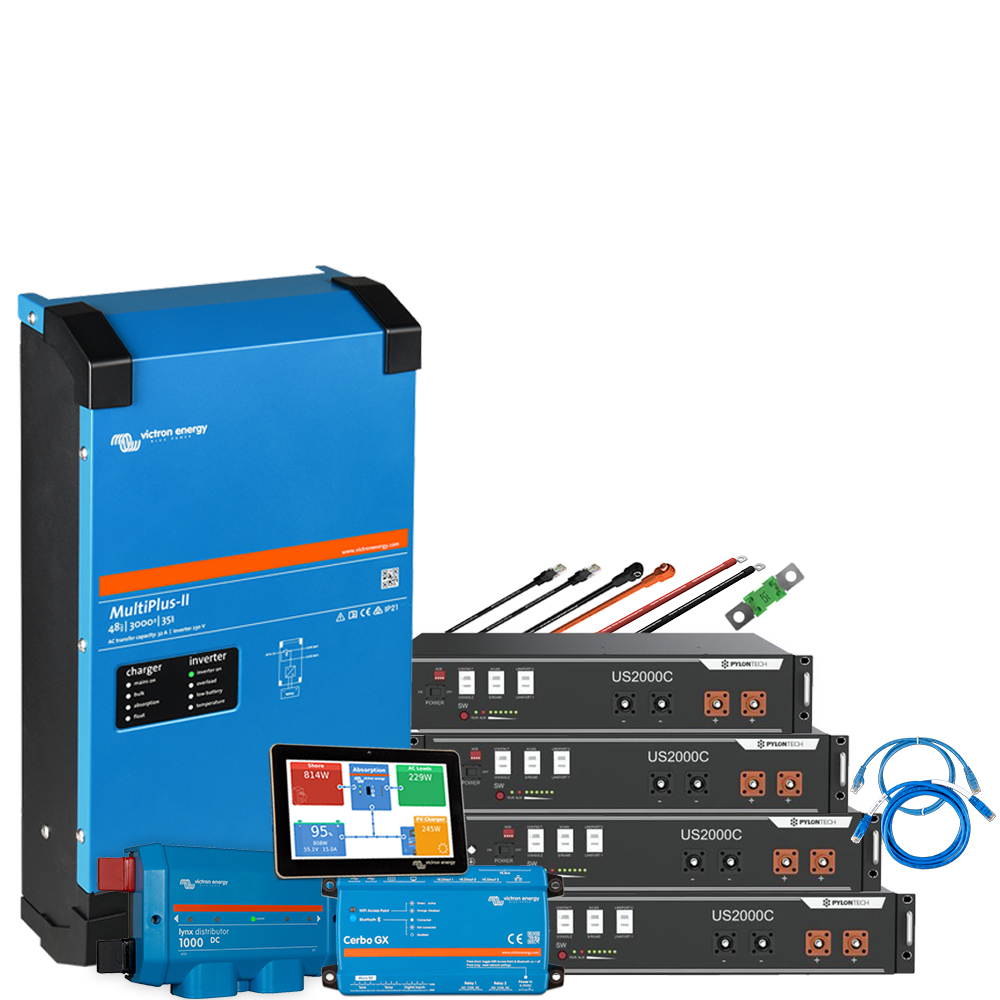 Product number:
4-01-013720-001
The backup systems from Offgridtec are ideal for emergency power supply or for expanding an existing solar system. In addition to lithium-ion batteries from Pylontech, the systems include a matching MultiPlus-II inverter and a Cerbo gx from Victron Energy for system monitoring. This allows you to secure your energy supply even if there is a power failure.
Thanks to the UPS function, the MultiPlus remains switched on even in the event of a mains failure and takes over the supply of the connected loads. The switchover happens so quickly (in less than 20 milliseconds) that uninterrupted operation of computers and other electronic devices can be guaranteed.
Areas of application of the Offgridtec backup kit:
Emergency power supply
Off-grid solar systems (stand-alone systems)
Retrofitting of existing PV systems
Grid-connected power supply
UPS systems
What does the Offgridtec backup system contain?
The Multiplus device combination is pre-configured to fit the Pylontech batteries.
The storage solution - Pylontech us2000c batteries
The us2000c storage is a lithium battery of the latest generation. It has been specially designed to meet the high demands placed on backup storage. Thanks to state-of-the-art technology, the highest level of safety and a long service life are guaranteed, even with regular deep discharge.
Extremely cycle resistant - over 6000 cycles at 95% DoD
Absolutely intrinsically safe lithium technology
High charge and discharge capacity possible
Integrated bms
Very high storage density - low weight and compact design
Absolutely maintenance-free and durable
Pre-charge function to protect the ESS system from overvoltage function
The electronics core - the Victron Multiplus-II device combination
The Multiplus-II is a high-end device combination from Victron Energy, consisting of 48v battery charger, inverter and transfer switch. This combination combines the classic Multiplus components with an external current sensor and integrated anti-islanding function. This extends the PowerControl and PowerAssist functions to 50a and extends the potential range of use to energy storage system applications. The Multiplus can therefore be ideally used as a backup device in grid-connected and grid-independent power supply systems.
3000W non-linear load power - 2400w continuous load - 6000w peak power
for 48v battery voltage
32A transfer switch
35A battery charger
Output voltage: 230 vac, frequency: 50 Hz
max. efficiency: 95%
Protection class: IP22
System monitoring with the Victron Cerbo gx and gx Toch display
Easily control and monitor your system with the Cerbo gx communication center. The flexible connectivity options maximize your system performance. Control of your system is possible regardless of location thanks to the Cerbo gx. With the gx Touch 50 display, you always have all the parameters of your system in view and can make changes easily and quickly.
Battery monitoring:
integrated
Product Type:
Device combination Backup Kit consisting of the main components Victron MultiPlus-II 48/3000/35-32 230V, Pylontech US2000C 2.4kWh LiFePO4.