Offgridtec© 300W Solar System 12V Construction-Kit
Product number:
4-01-002595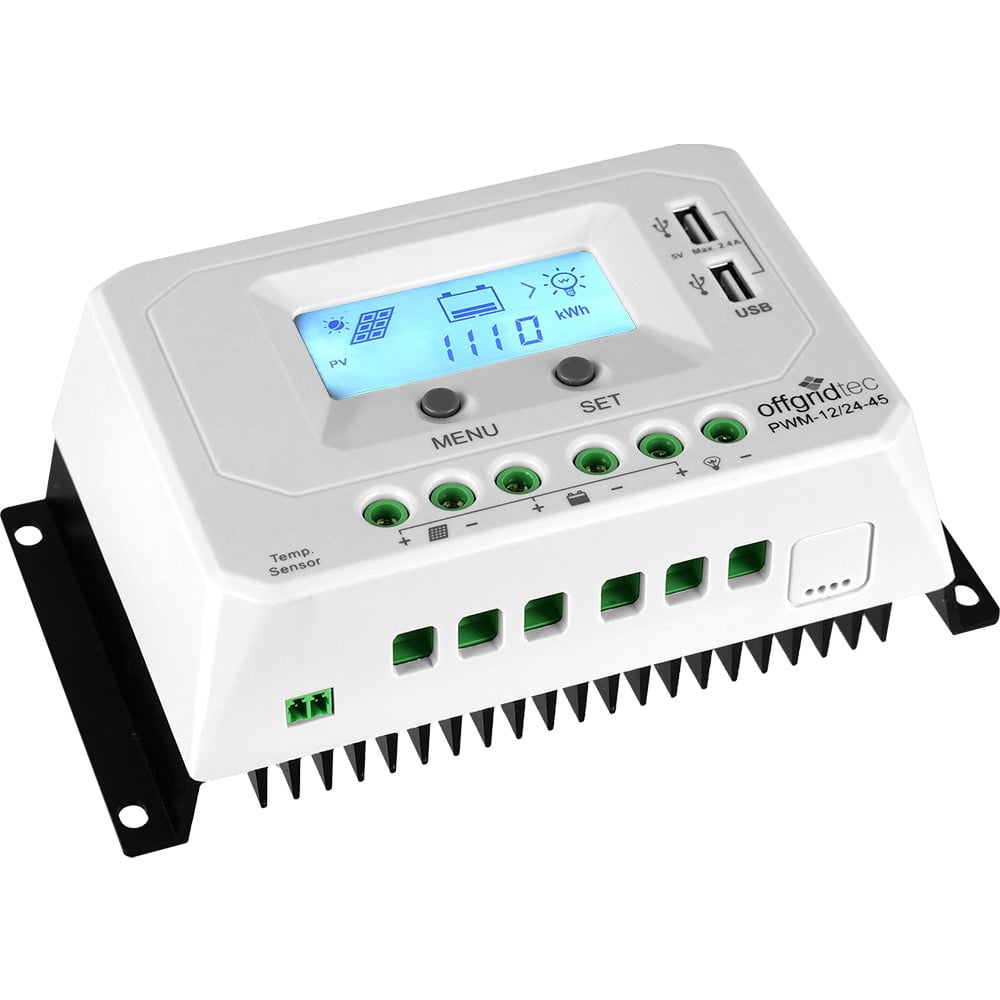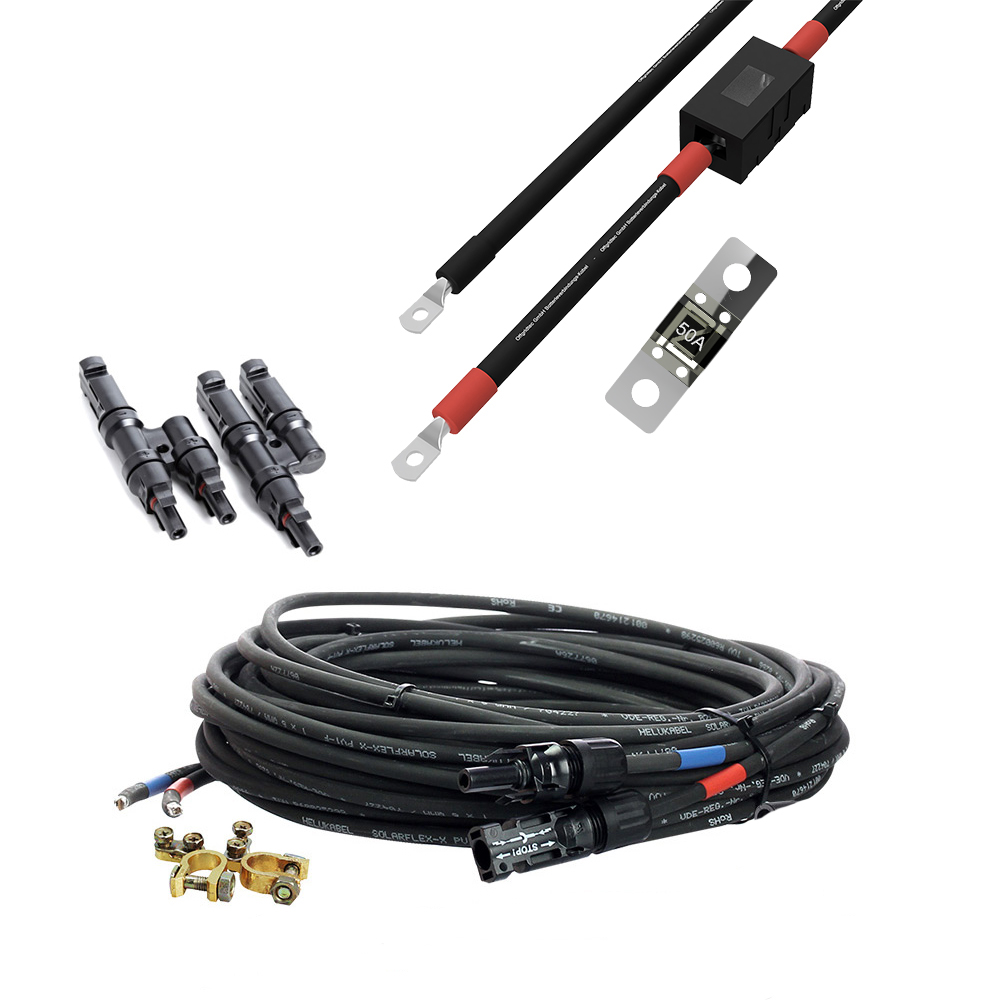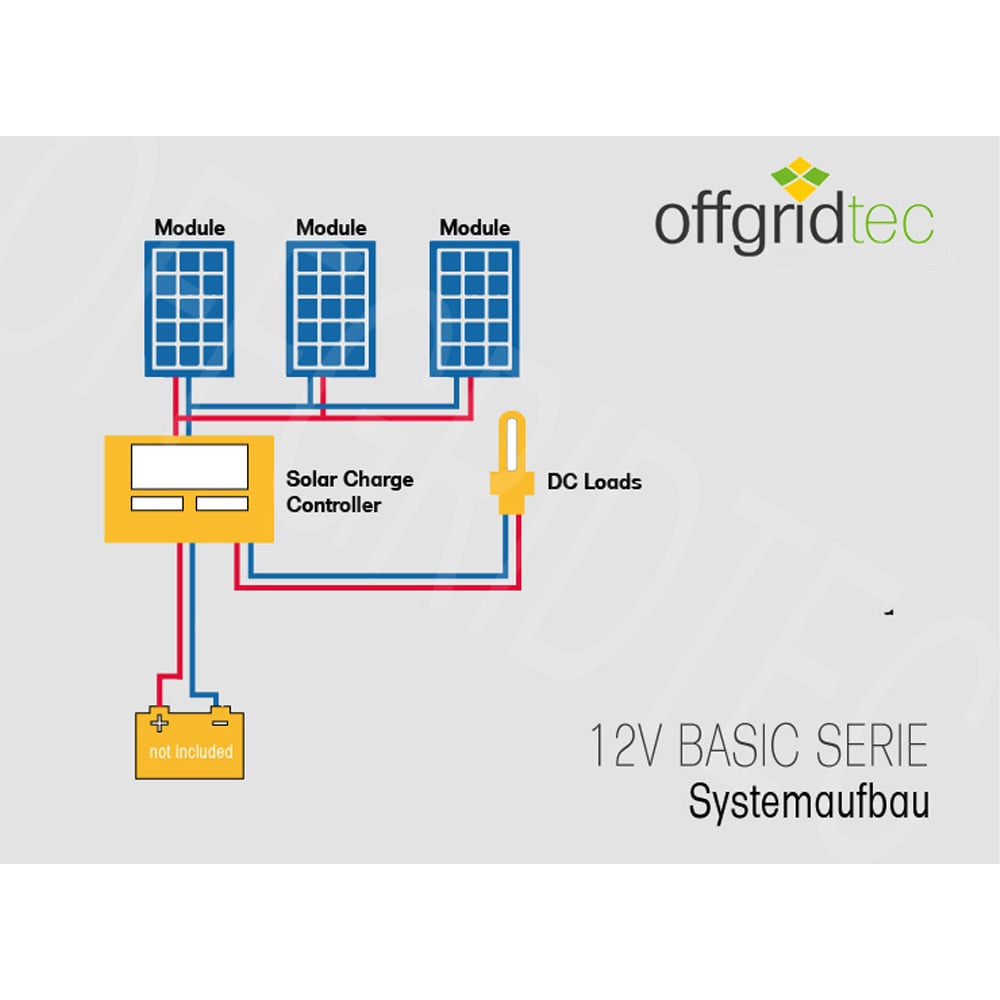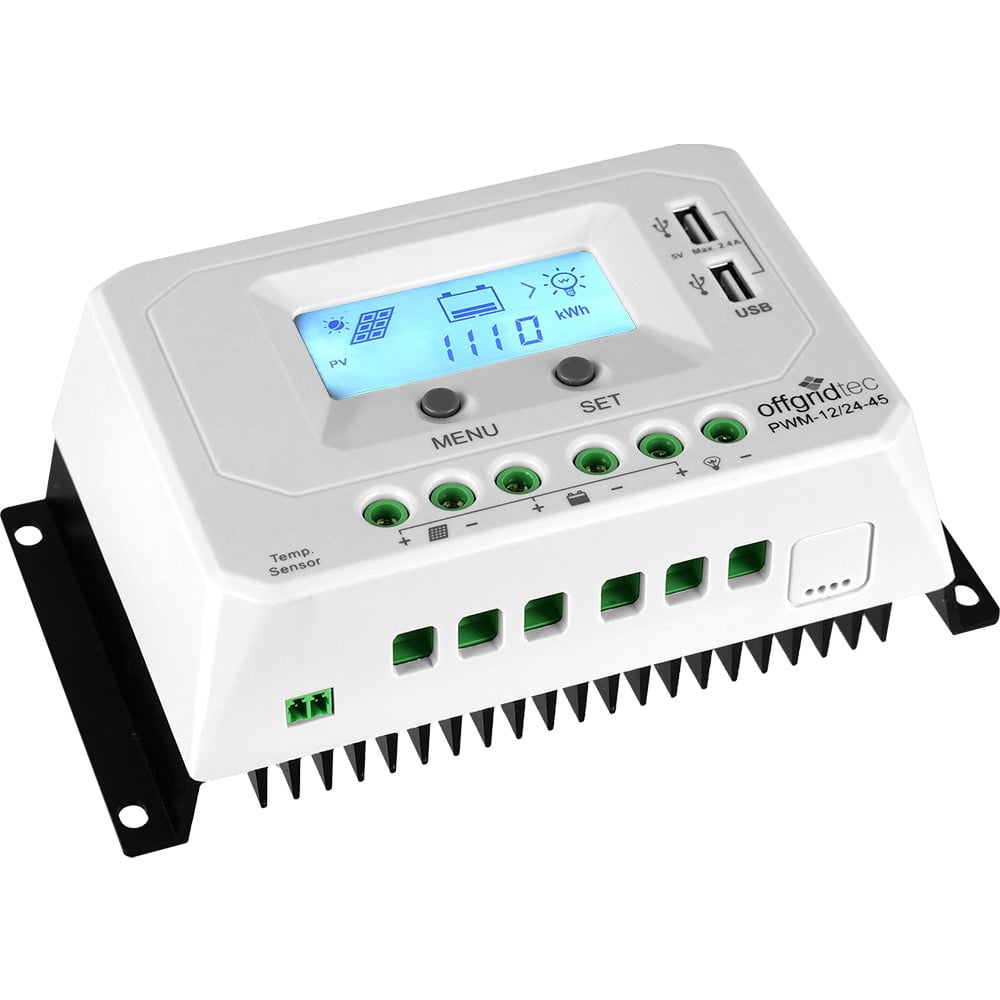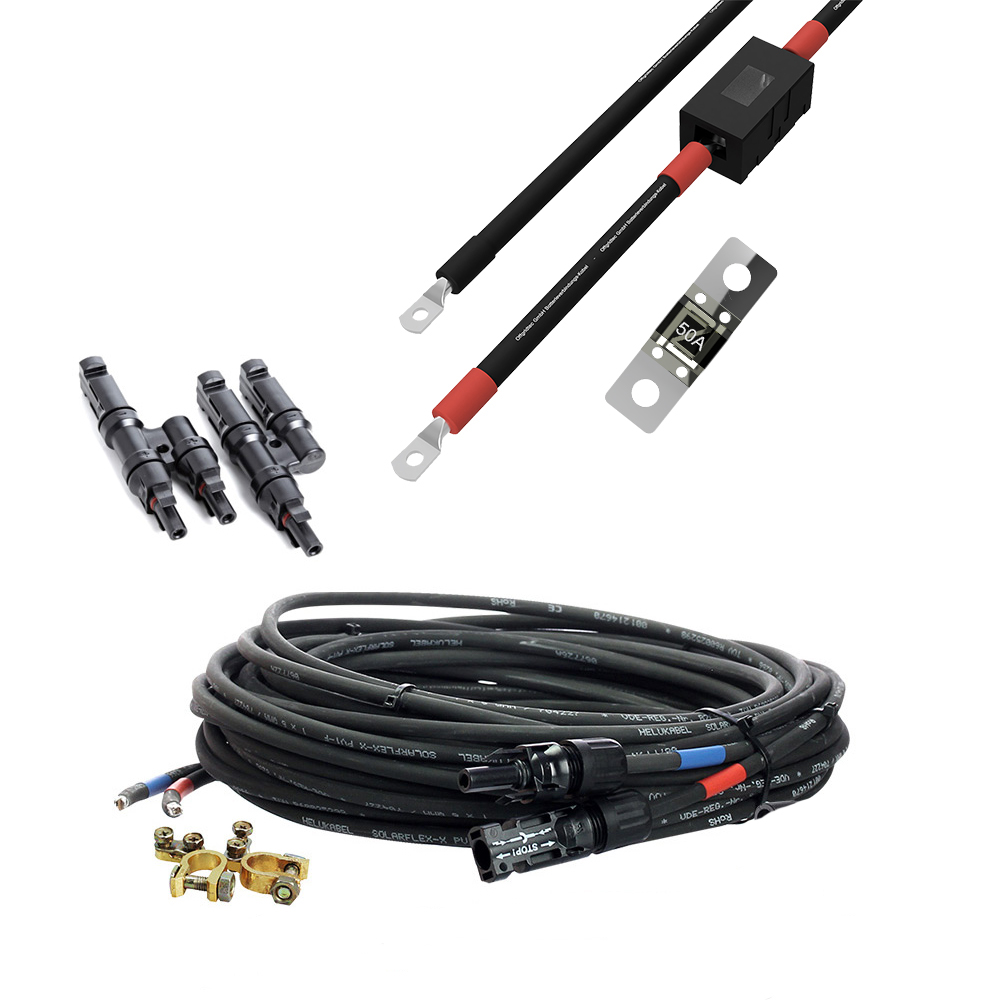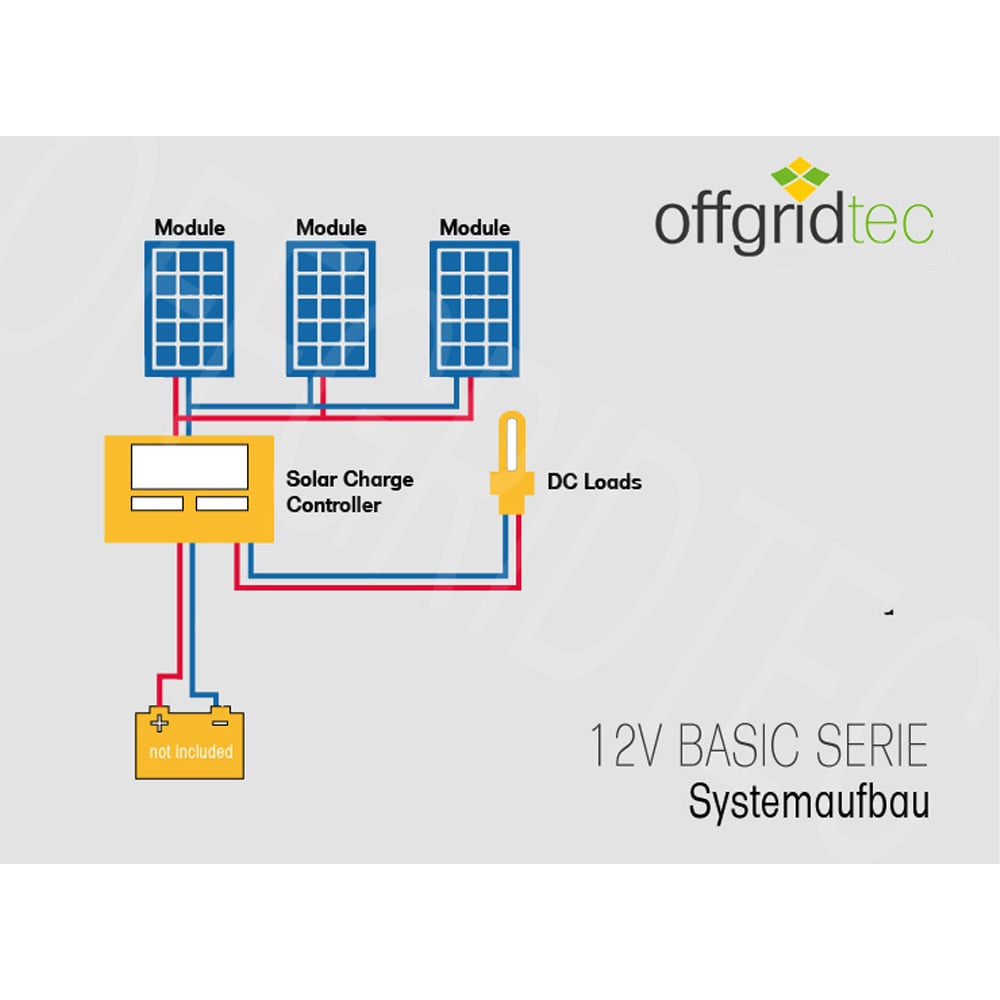 Product number:
4-01-002595
300Wp 12V solar-construction-kit
On of our strongest 12V solar-kits. Ideal for caravans, gardens, mountain huts or wherever an autarkic energy system is needed.
Besides module and charge controller this set also includes a pair of Y-connectors and a professional connection cable with to link the modules to the charge controller.
This system produces an average daily output of about 1200Wp during summer. On sunny days there are up to 2200Wp possible.
Because of its high performance this system can be used for various tasks. Even a bigger battery cluster can be run. Fridges, big pond pumps or both at the same time are no problem.
Components:
2 x Offgridtec 150Wp mono solar panels 12V
1 x 12/24V Steca PR 3030 charge controller
1 x 8m professional module to charge controller connection cable
1 x 1,5m charge controller to battery cable with 30A-fuse
1 x pair solar-Y connectors
Average daily yield:
1040Wh (expandable)
Battery type adjustable:
Acid, Gel AGM
Idle clamping modules:
< 47 V
Included accessories:
55109,55106,55102
Module voltage (VMP):
20 V
Open circuit voltage (VOC):
24 V
Short circuit current (ISC):
8,1 A
Solar module current (max.):
30A
max. current (IMP):
7,5 A

Kann man den Solarregler auch an die Zweitbatterie anschließen, die über ein Trennrelais am Fahrzeuggenerator hängt und während der Fahrt geladen wird?
Nein, dies ist nicht möglich, da der enthaltene PWM PRO Laderegler positiv geerdet und dadurch hierfür nicht geeignet ist.
Kann man statt der enthaltenen Solarmodule auch andere auswählen?
Gerne können wir auf Anfrage Ihren individuellen Änderungswünschen nachkommen. Wenden Sie sich dazu am besten per E-Mail an
[email protected]