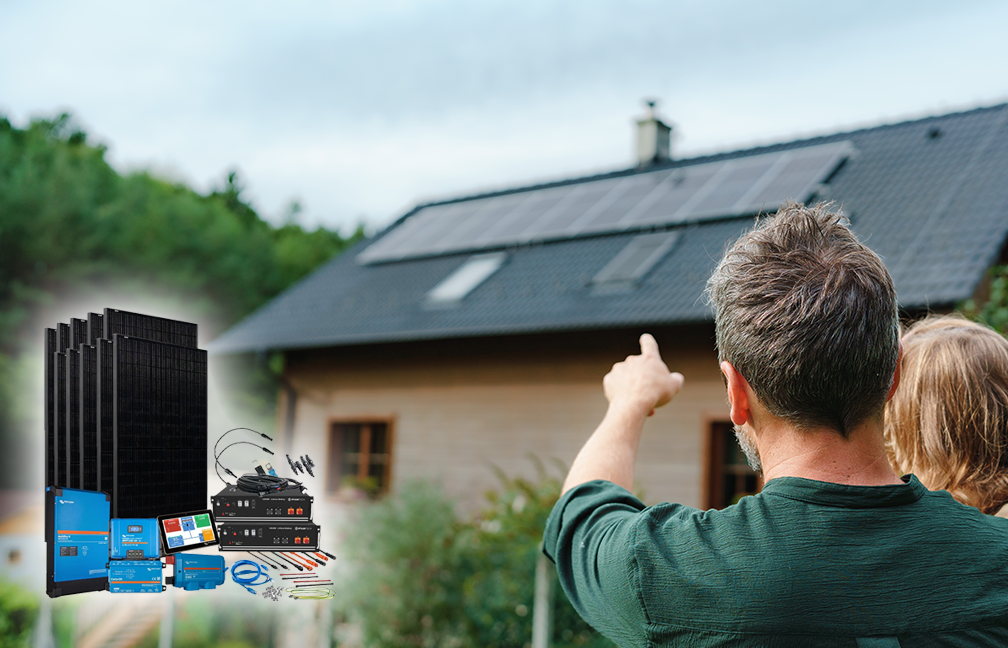 Home Premium
Extremely versatile complete packages for your own consumption system at an unbeatable price.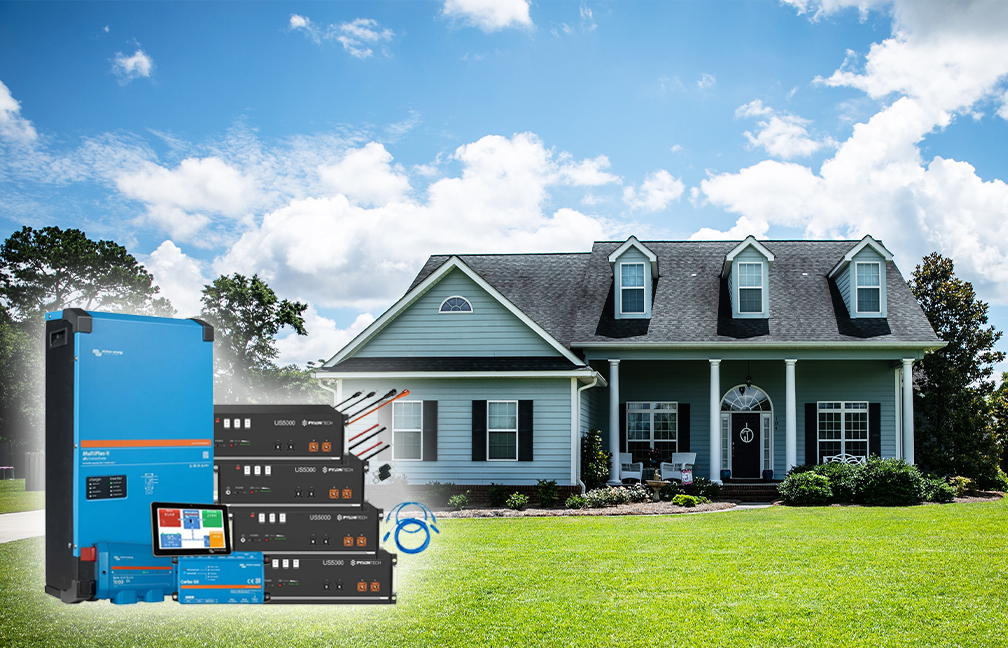 BackUp-Kits
Discover suitable storage solutions for all requirements, whether as a complete system or to upgrade.
Offgridtec.com - Your specialist for autarkic power supply and electronics
Solar off-grid + thousands of products for self-sufficient power supply. Solar modules, solar systems, batteries and more directly from Offgridtec.
Photovoltaic island system
- Solar island system
Stand-alone systems such as the photovoltaic stand-alone system or a solar stand-alone system are permanently installed, self-sufficient, off-grid or mobile systems, as well as apparatus and local networks for power supply, which can operate without a connection to a public power grid throughout the country. Such a photovoltaic off-grid system is mainly used when it is not possible to connect to a nationwide power grid. The operation of the stand-alone system is also called islanding. Both the solar stand-alone system and the photovoltaic stand-alone system are in stand-alone mode. These supply themselves with energy exclusively on their own and cannot be compared with the on-board power supply system of means of transport. If an auxiliary energy source is available for a power failure and longer standstill of the engine, an on-board network can also operate temporarily in island mode just like all other systems with a mains connection. In most of Europe there is a very large, dense and reliable power grid. As a result, the island systems here are mostly just technical devices with very little power consumption. In addition, the wiring of these devices is enormously costly, which leads to the use of self-supply, for example with solar modules. Applications include, for example, pasture fences, toll control bridges or simple parking ticket machines.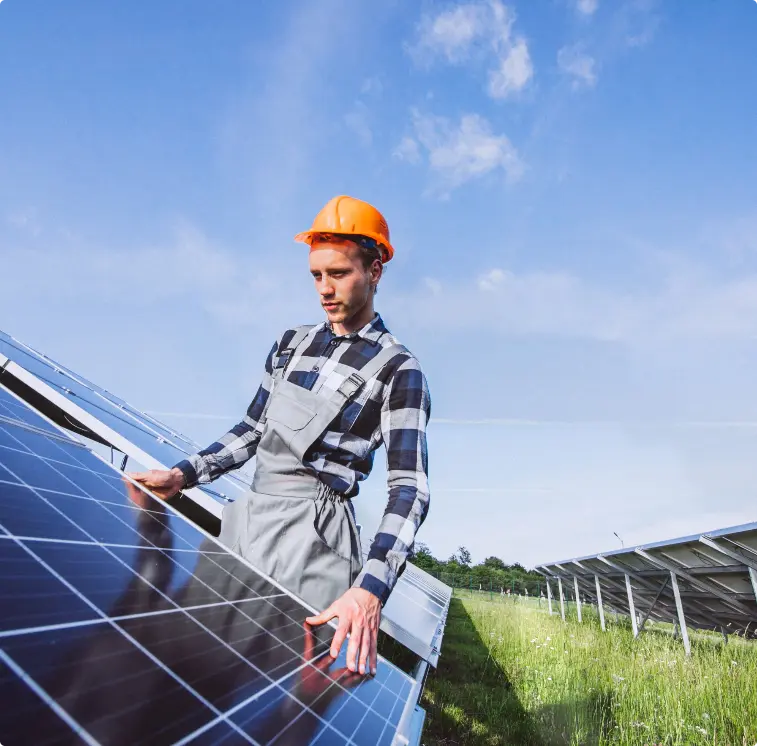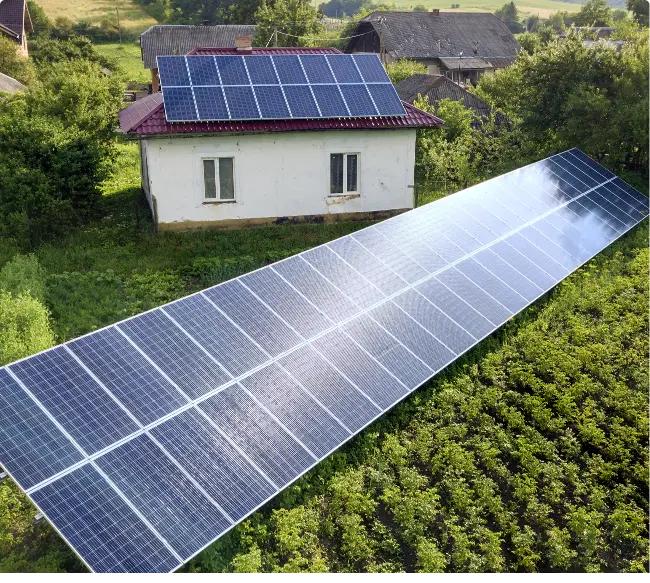 Supply of mains AC voltage by means of a photovoltaic stand-alone system & a solar stand-alone system
If the power consumption is very high, so-called gasoline engines or diesel engines with coupled generators are used. These allow for a standard national grid voltage. However, these permanently installed diesel power plants and diesel gensets do not function for very long. After only about two years, the engine needs to be overhauled. Furthermore, they have a poorer efficiency than coal-fired power plants, which is especially the case when the load is very high. A good example of this is a large event with an enormous demand for electricity or a remote gas station and a small settlement. These diesel gensets are even used by the fire department and the German armed forces. But even with island systems, a relatively constant frequency of 50 or 60 Hertz is necessary to guarantee a reasonable supply of mains AC voltage designed devices. This can only be achieved by direct current sources such as solar modules, accumulators and the speed control of the generator in combination with an inverter. Applications include toll control bridges or simple parking ticket machines.
Regenerative energies with the help of the photovoltaic island system and the solar island system Regenerative energies as e.g. with a solar island system become more and more economical thanks to falling costs and rising system prices for fuels. The choice depends on the offer, i.e. wave energy for the sea sign, wind generator for the sailing yacht, water power for some mountain hut and solar modules for the mobile home. Furthermore, the power requirement plays a major role, so a photovoltaic system in the MW range is significantly more expensive than a wind turbine. Accumulators can also be used to bridge low-yield phases with unfortunately low power requirements and for a very short time. A good alternative is operation with biogas or a combination with combustion engines. This is also called a hybrid system. For certain devices, a voltage converter from 12V to 230V is required for connection to a solar system. A special solar battery is recommended for storing the electricity.