h07rn-f 2x6mm² solar cable rubber cable 2-core
Product number:
8-01-010705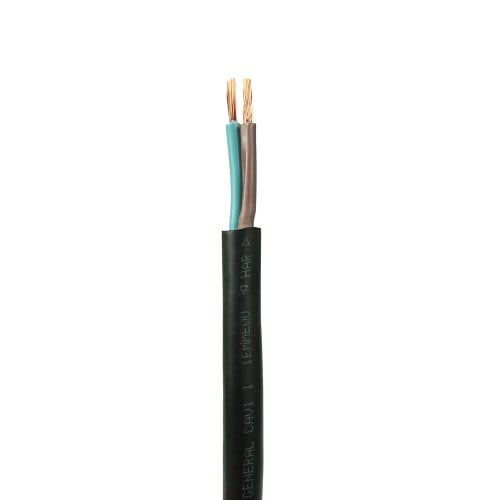 Product number:
8-01-010705
Info: This article is here as meter goods for sale. 4 articles would thus make, for example, a cable with 4m length.
The cable is designed for worldwide use and the most diverse climatic regions. For power generation with wind and / or photovoltaic systems, this cable is ideally suited and will be a perfect connecting link. Whether used for connecting individual solar cells together or for wiring to the inverter. The cable is also ideal for laying in mobile homes and boats, because it is very flexible despite its two wires and can be laid over any corner.
Other special features of this cable are that they achieve excellent values in terms of weather and uv - resistance. The extended temperature range makes it possible to use the cable even in the most extreme climatic environments, specifically counteracts heat aging and thus guarantees the function of the PV system for many years at any time of the year. And the cross-linked insulation material prevents the insulation from flowing away in the event of a short circuit.

Advantages of this cable:
resistant to ozone and weather influences
Burning behavior according to vde 0482-332-1-2, din en 60332-1-2/iec 60332-1 (corresponds to din vde 0472 part 804 test type b)
Ozone resistance of the insulating sheaths according to din vde 0472 part 805, test type a or part 805 a1, test type c
Oil resistance, test according to en 60811-2-1
construction data:
cu stranded wire bare, flexible according to din vde 0295 cl. 5, bs 6360 cl. 5, IEc 60228 or hd 383
Rubber core insulation ei4 according to din vde 0282 part 1
Insulation wall thickness according to din vde 0282 part 4
wire marking according to din vde 0293-308 or hd 186
core colors blue, brown
Rubber outer sheath em 2 according to din vde 0282 part 1
Sheath wall thickness according to din vde 0282 part 4