Master/Slave switch 230 V/ AC (400 V/AC)
Product number:
2-12-0M103N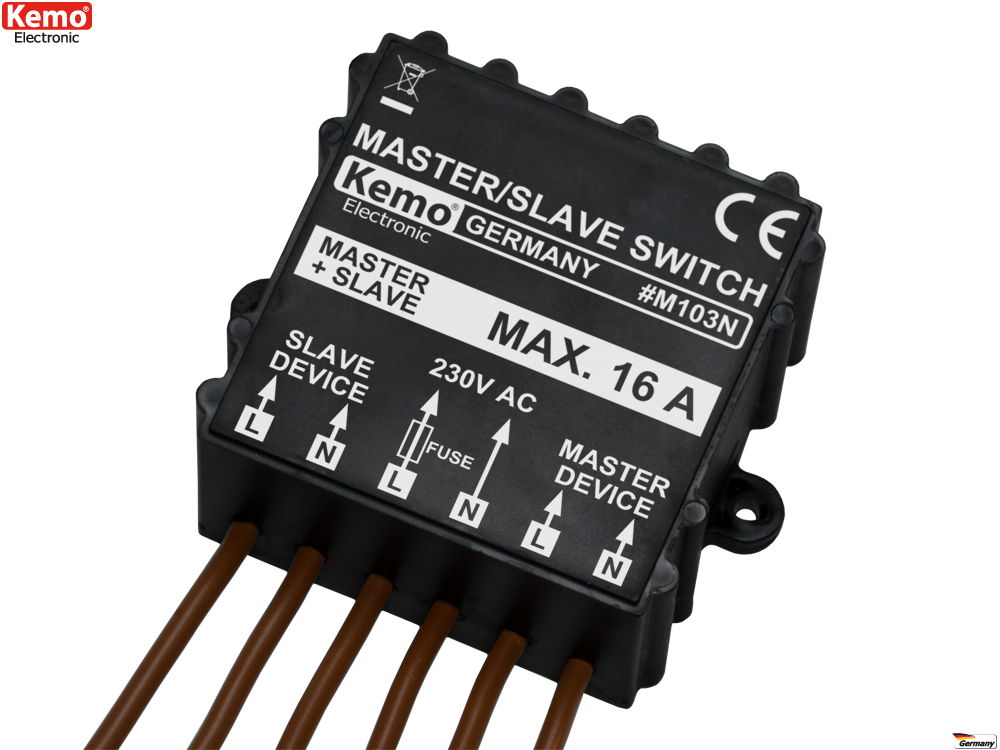 Automatically switches another load on when a machine, lamp etc., is turned on.
It can monitor 1-phase or 3-phase (where a single phase is sampled) machines.
On the output side, 1-phase devices (e.g. vacuum cleaner) are switched on automatically (or three-phase loads with an auxiliary relay, not included).
Maximum of 15 A each. Total output: 3600 W
Manufacturer:
Kemo Electonic