Offgridtec® 120W SP-Ultra 12V High-End Solarpanel
Product number:
3-01-011025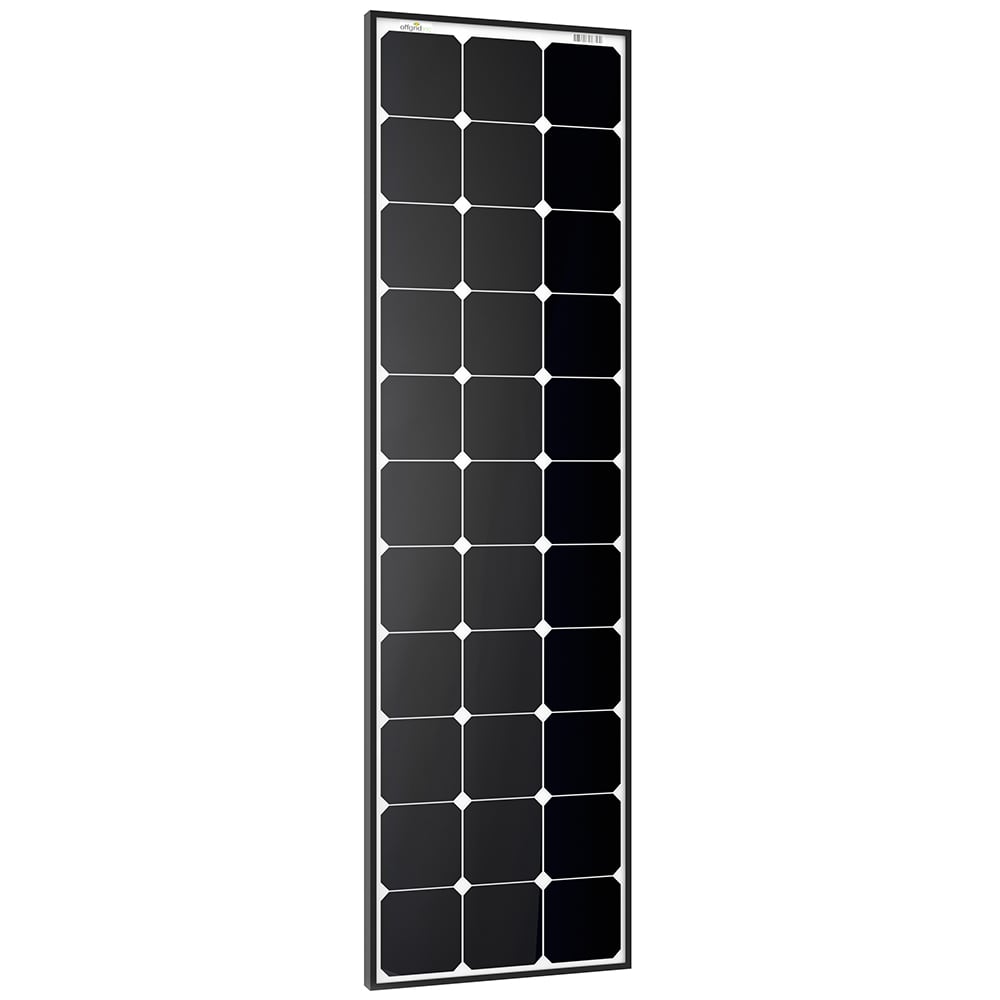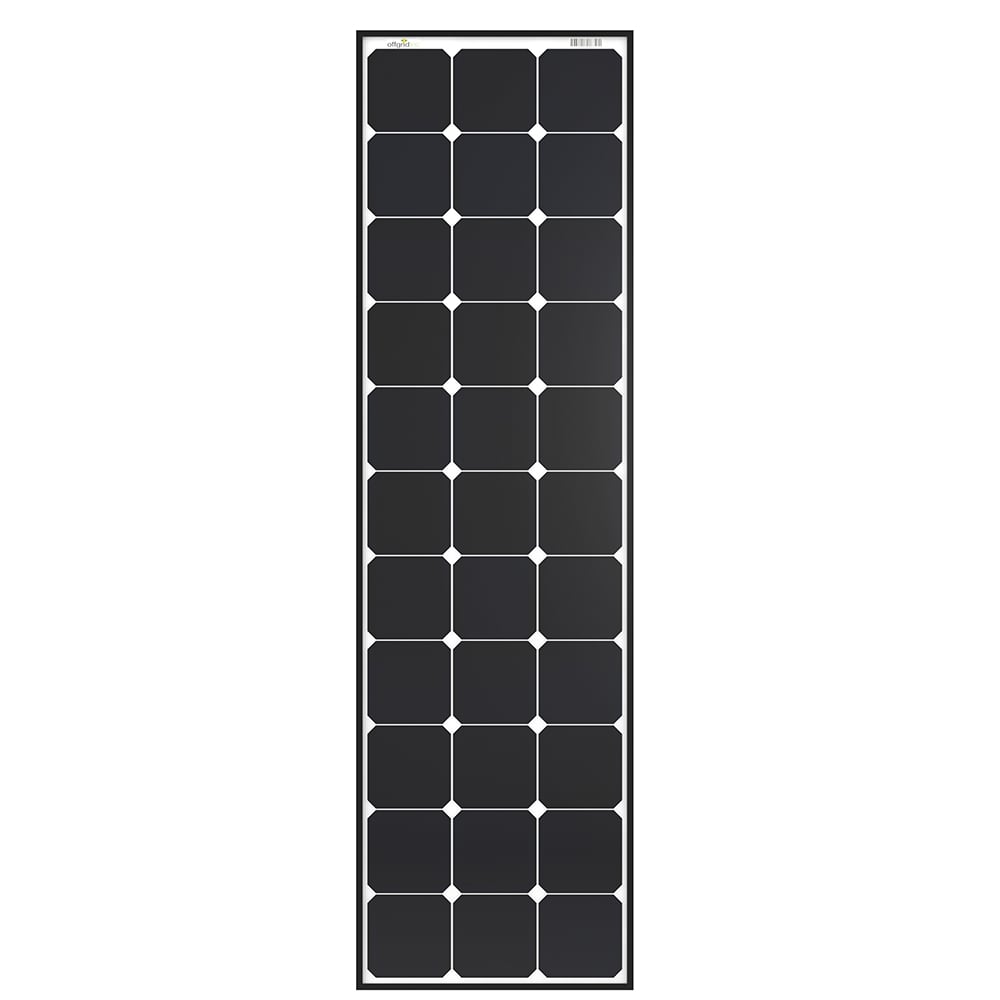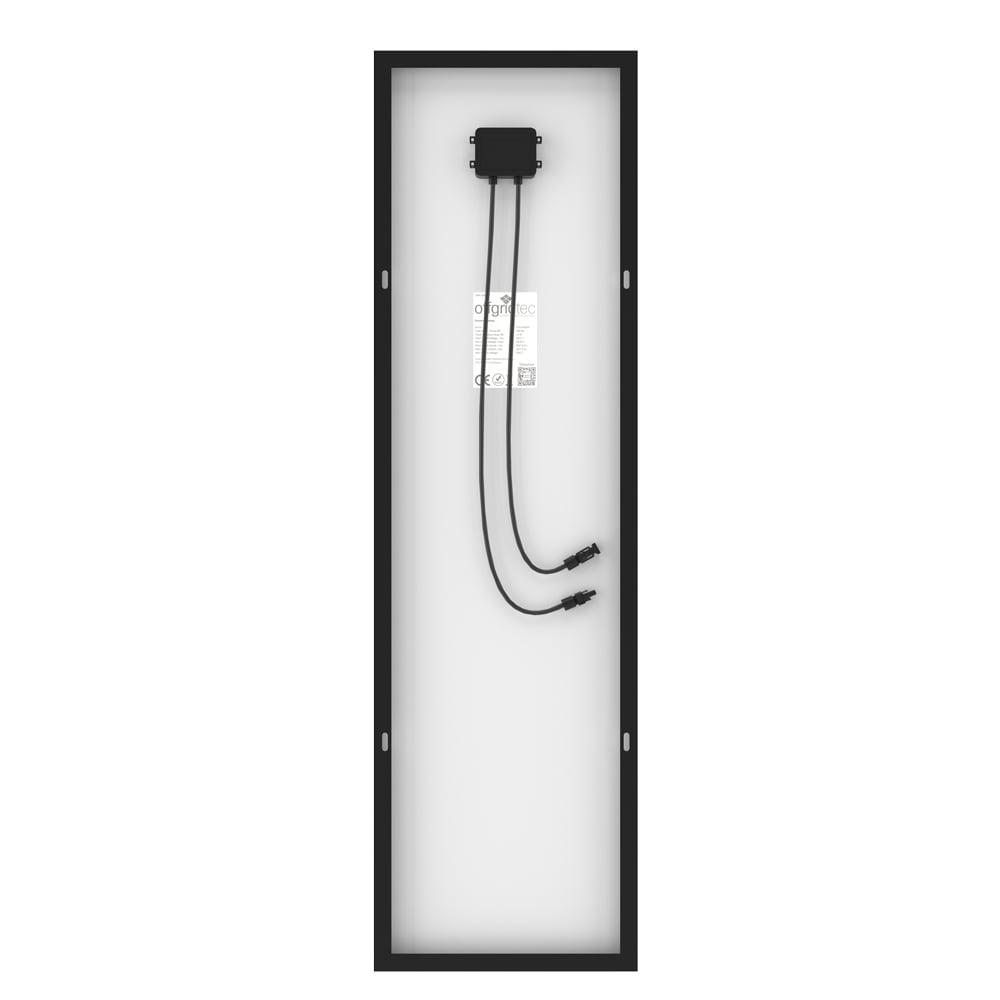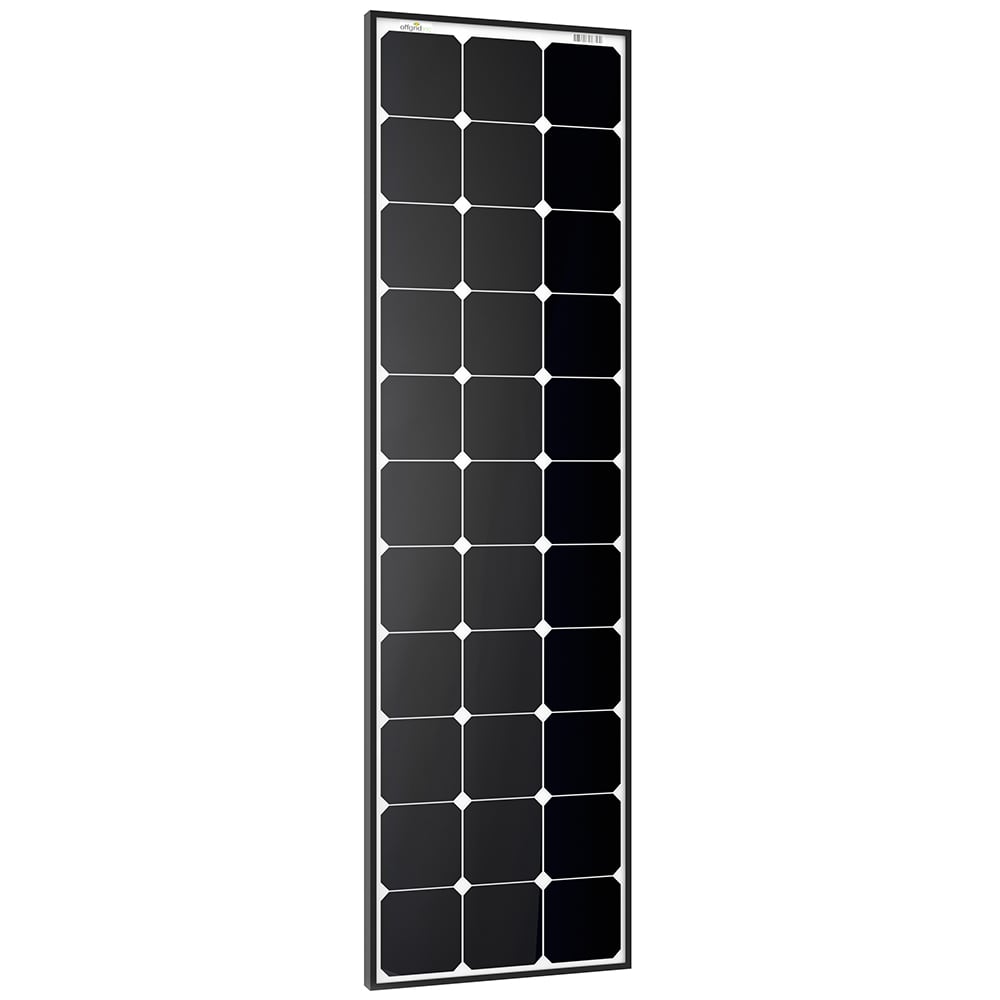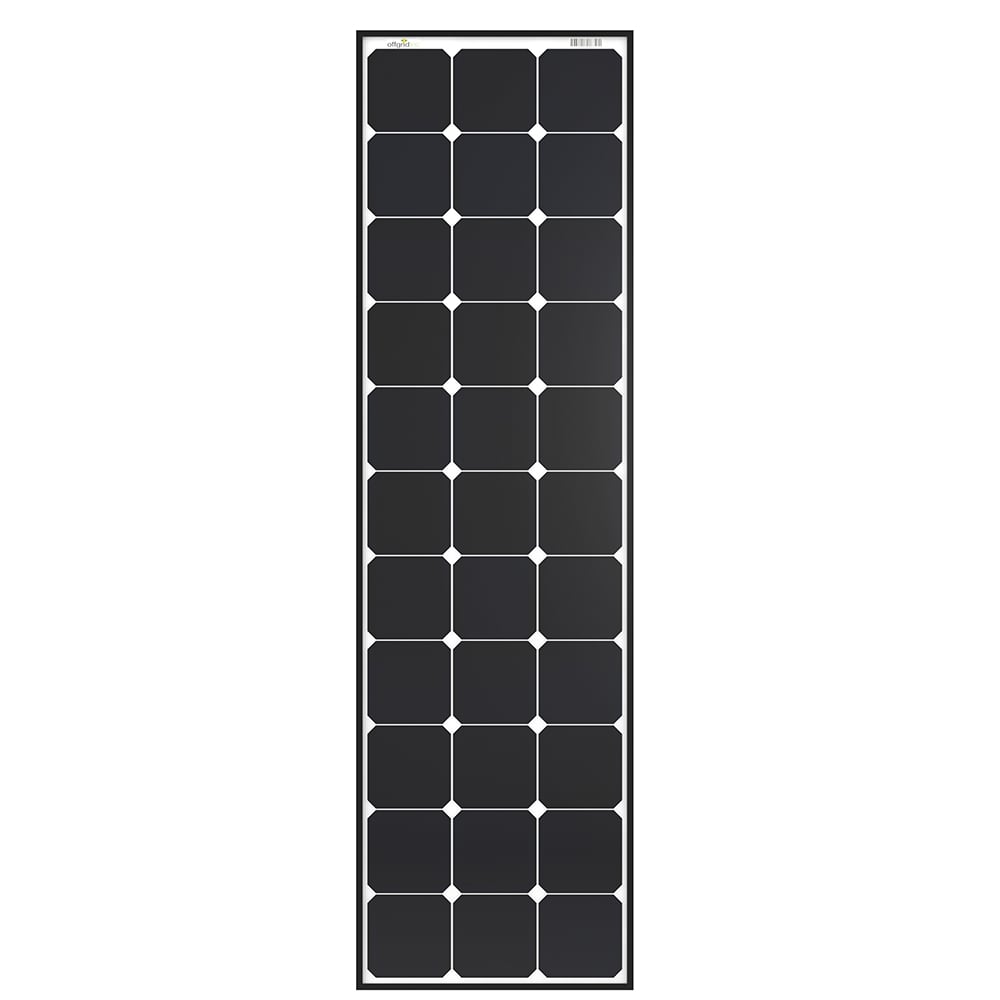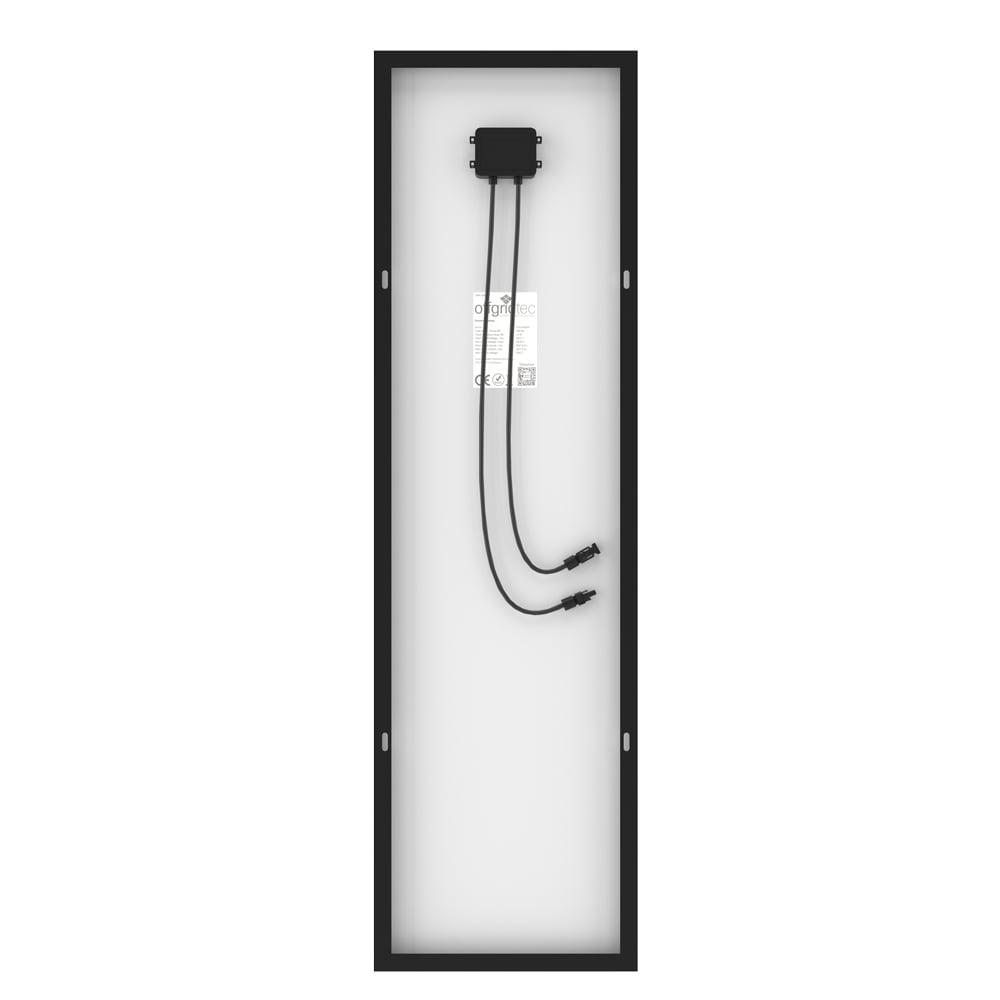 Monocrystalline 120W / 12V high-end solar panel with back-contacted high-power solar cells produced by Sunpower - a high-quality product with an efficiency of 21%.
The world's best solar cells meet with the new Back-Contact process. The outcome is a high-end product at an adequate price.
We made sure that the other components match the these special solar cells. This panel is lighter and has a smaller surface than common panels with the same performance.
Additionally the SP-line's light conversion rate is much higher compared to the mono-line - even during shady periods.
Features:
efficiency: over 20%
lighter and smaller than common mono panels with the same performance
monocrystalline high-power cells (made in USA)
very good light-conversion rate
back-Contacts: only the cells are visible on the frontside
black aluminium frame
very robust
ideal for caravans/boats/yachts and small surfaces
high-grade design
For the production of these panels only high-end SunPower solar cells are used. Differing from common solar modules the cells are connected on the backside (Back-Contact) which increases the cell efficiency.
The frame is made of black aluminium and hardened ESG-solarglass. The included connection cables are 80cm long and equipped with MC4-plugs.
Technical data
Power(Pmax): 120W
Voltage(Vmp): 20,5V
Max. Current(Imp): 5,87A
Open circuit voltage(Voc): 24,08V
Short circuit current(Isc): 6,22A
Max. System voltage: 600V/DC
Ambient temp.: -40...+85°C
Dimensions: 415 x 1435 x 35 mm
Weight: 6,8 kg
Ambient temperature:
-30°C - +70°C
Dimensions:
143,5 x 41,5 x 3,5 cm
Generator output wp:
120 Wp
Max. System voltage:
1000V DC
Module voltage (VMP):
20,5 V20,5 V
Open circuit voltage (VOC):
24,08 V
Short circuit current (ISC):
6,22 A
Solar module - Format drill holes:
6 x 10 mm
Solar module - cable length:
0,8 m
Solar module - cell type:
SPR monocrystalline
Solar module - frame material:
Aluminum
Solar module - frame thickness:
1
Solar module - glazing:
ESG glass, tempered
Solar module - number of cells:
33
Solar module - performance guarantee:
20 years**
Solar module - plug type:
MC4
Temperature coefficiency:
-5 mV/°C per cell (25°C ref.)
max. current (IMP):
5,87 A

Ist das Modul als High-End-Solarpanel in der Leistung mit dem Offgridtec 130W Mono oder dem Offgridtec 160W 12V polykristalline Solarzelle vergleichbar?
Die Frage lässt sich leider nicht eindeutig beantworten, da hierzu der Einsatzort und auch die Laderegelung eine wesentliche Rolle spielt. Bei schwachen Lichtverhältnissen erzeugt das SP-Ultra, in Verbindung mit einem MPPT-Laderegler, deutlich mehr Leistung als z.B. das 130W 12V MONO und dies bei deutlich geringeren Abmessungen.