Victron Cyrix-i 24/48V-400A Intelligent Battery Combiner
Product number:
8-67-009305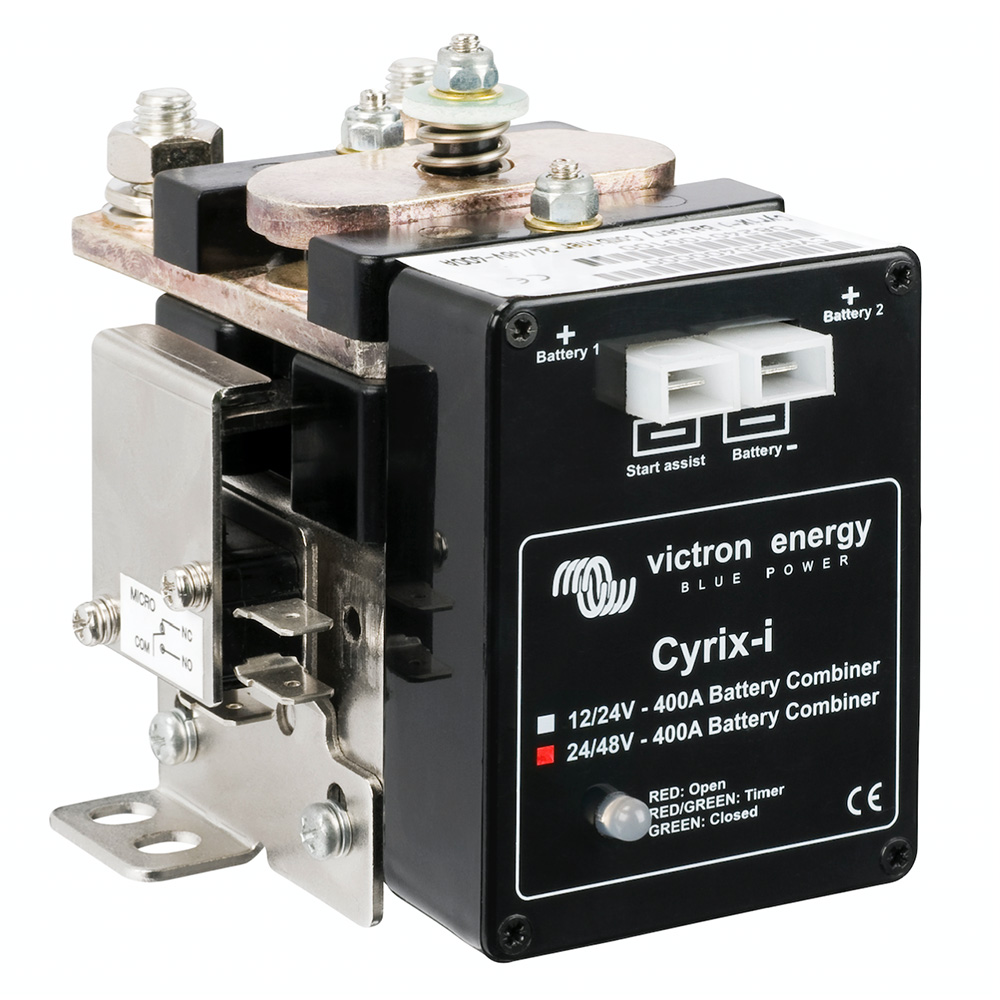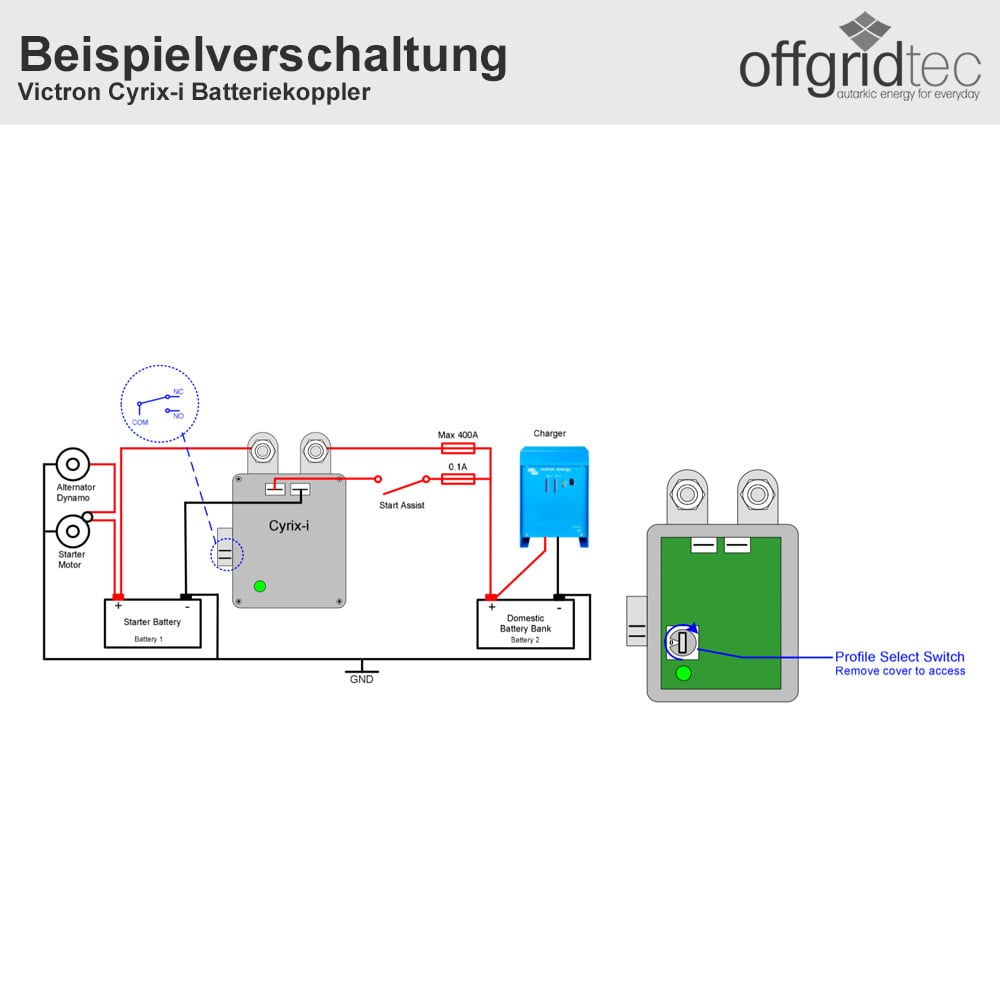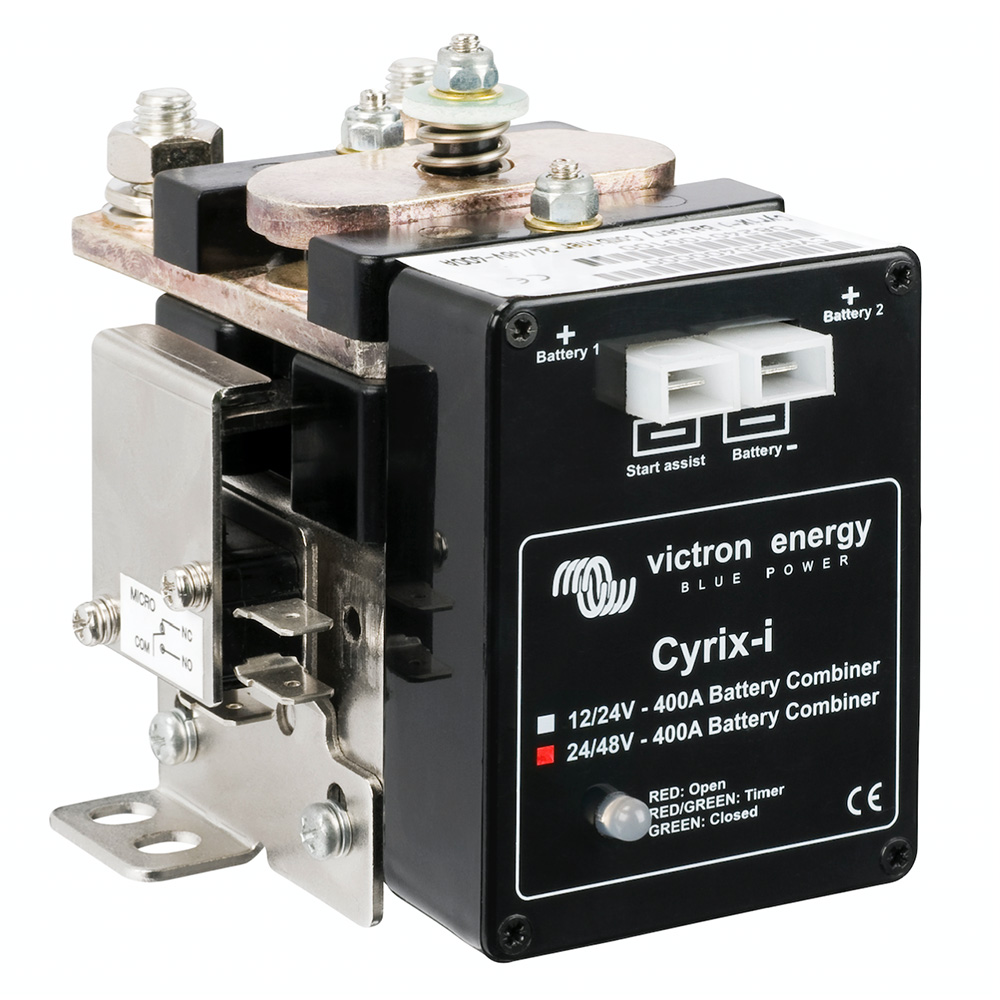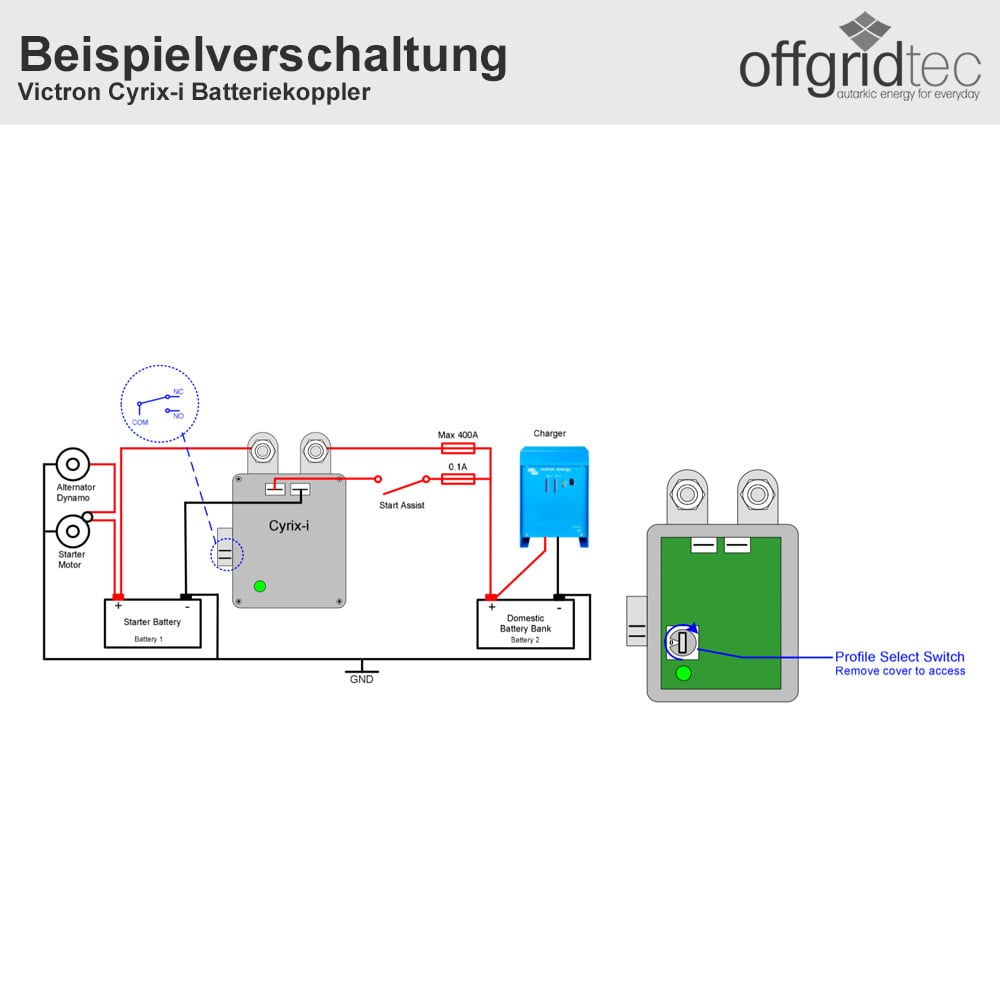 Product number:
8-67-009305
The Victron Cyrix-i 24/48V-400A (MPN CYR020400000) is an advanced battery combiner the prevents unwanted switching during current distribution. Some battery relays perform separation procedures when there are high currents. It is also possible that a big but empty battery group can't be connected because voltage would fall below the switch-off threshold.
The Cyrix-i's software does not work with voltage values or time intervals. Instead it regards the trend (voltage/time) and only reacts when the trend changes within a certain interval. The time delay is proportional to the trend's voltage deviation.
Additionally up to 4 different switching/time settings can be adjusted.
Important features:
constant output: 400A
max. peak current (1s): 1000A
operation voltage range: 24/48V (auto-adjustment)
MPN: CYR020400000
Auto-voltage-range-setting 12/24V and 24/48V
The Cyrix-i recognizes the voltage automatically.
No voltage loss
The Cyrix-i battery control is an alternative to isolation diodes. As there is barely any voltage loss an increase of the charging voltage of alternator or generator is not needed for compensation.
Prioritizing of the starter battery
Normally the alternator is connected directly to the starter battery. The supply battery or thruster battery and others are connected via a Cyrix-i. Only when the starter battery has reached a certain voltage the other batteries are connected for parallel charging.
Bidirectional voltage measurement and power supply

The Cyrix-i measures the voltage values of connected battery groups. It therefore reacts only if the supply battery is charged via a battery charger.
The Cyrix-i has a double power supply. It also works if one of the batteries does not have enough voltage for Cyrix-i operation. To avoid unwanted switching during installation or after unplugging the battery connector it will not switch when one of the battery connection falls under 2V (12V battery), 4V (24V battery) or 8V (48V battery).
Parallel connection in case of an emergency
The Cyrix-i can also be activated via a button (stays activated for 30s). Additionally there's a button for parallel connection of the batteries. This comes in handy when the starter battery is empty or defective.
Delivery scope:
1x Victron CYR020400000 Cyrix-i 24/48V-400A Battery Combiner
1x Manual
Manufacturer:
Victron Energy
Product Type:
Victron Cyrix-i 24/48V-400A intelligent battery combiner