Votronic 3065 StandBy-Charger 12v
Product number:
8-15-007335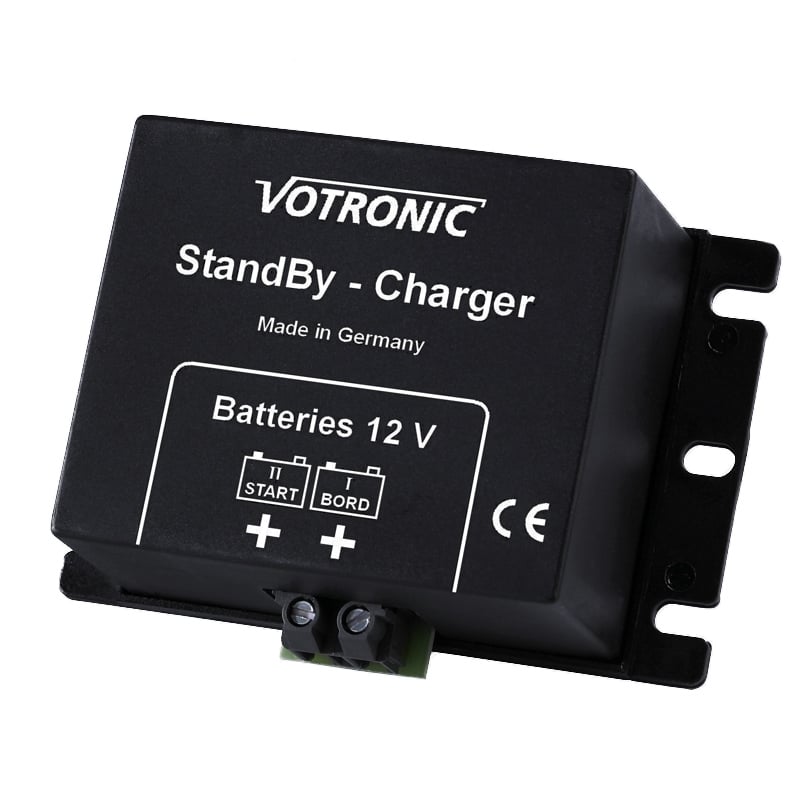 Product number:
8-15-007335
The VOTRONIC StandBy-Charger is used to automatically recharge and maintain the charge of the starter battery or the auxiliary battery when the mains charger,
the solar charge controller or the generator has only one charge output. The device can be easily retrofitted by simply connecting it between the on-board battery and the starter battery or the on-board battery and the auxiliary battery,
without having to change the existing wiring.
With the standby charger you can turn your charge controller into a dual charge controller in no time at all !
If, for example, the mains charger is in operation and charging the on-board battery, the second battery (start battery or additional battery) is also charged with a small part of the charging current, depending on the state of charge.
This charge retention works automatically and can be recognized by an increased voltage level of the second battery.
An overcharge of the second battery is impossible, because the charge voltage is lowered by at least 0.6V and the charge current is limited to 3A (24V variant: 2A).
Important features
allows standard charge controllers to charge/maintain a second battery as well.
automatic recharge
automatic charge retention
easy intallation
can be retrofitted at any time without additional effort
Notice:
The standby charger is only suitable for lead batteries!

Kann ich damit auch eine Lithium-Batterie ( Bordbaterie ) mit Bleibaterie (Startbaterie) verbinder ??
Nein. der Standby Charger ist nur für Blei-Batterien geeignet.