Votronic Plus Distributor 8
Product number:
8-15-007585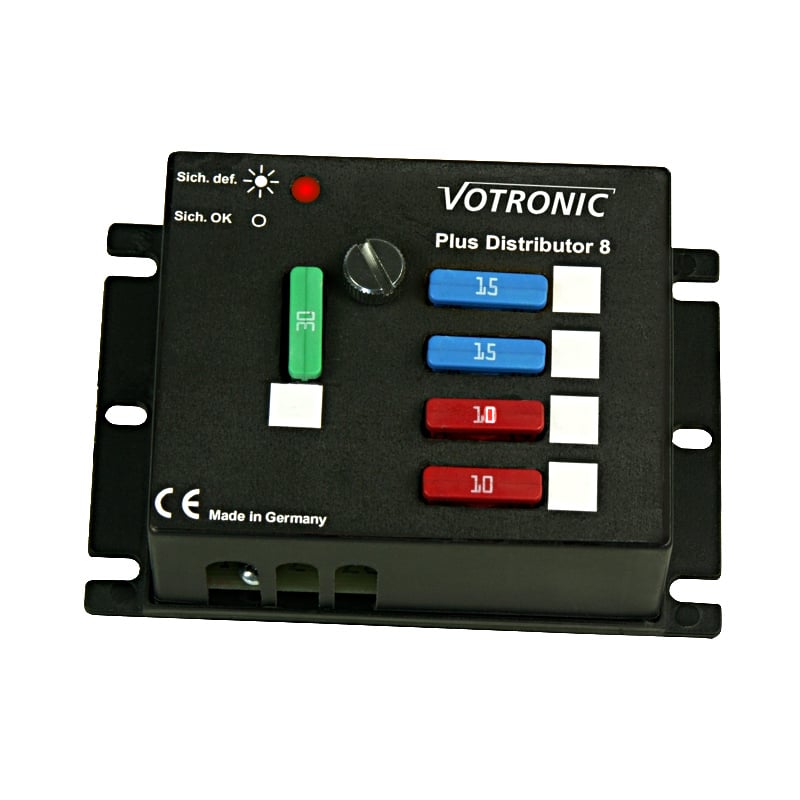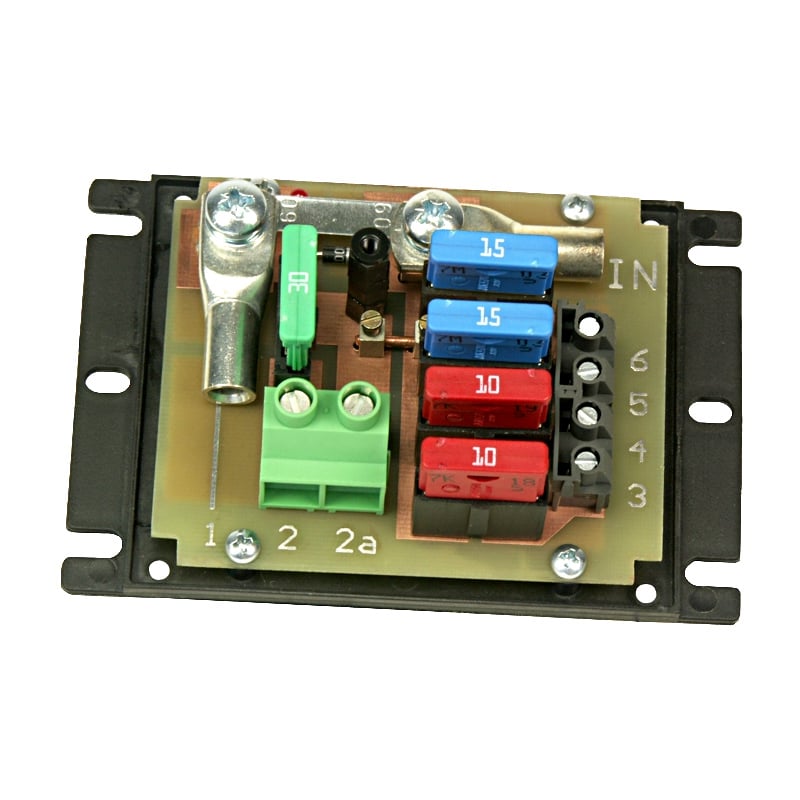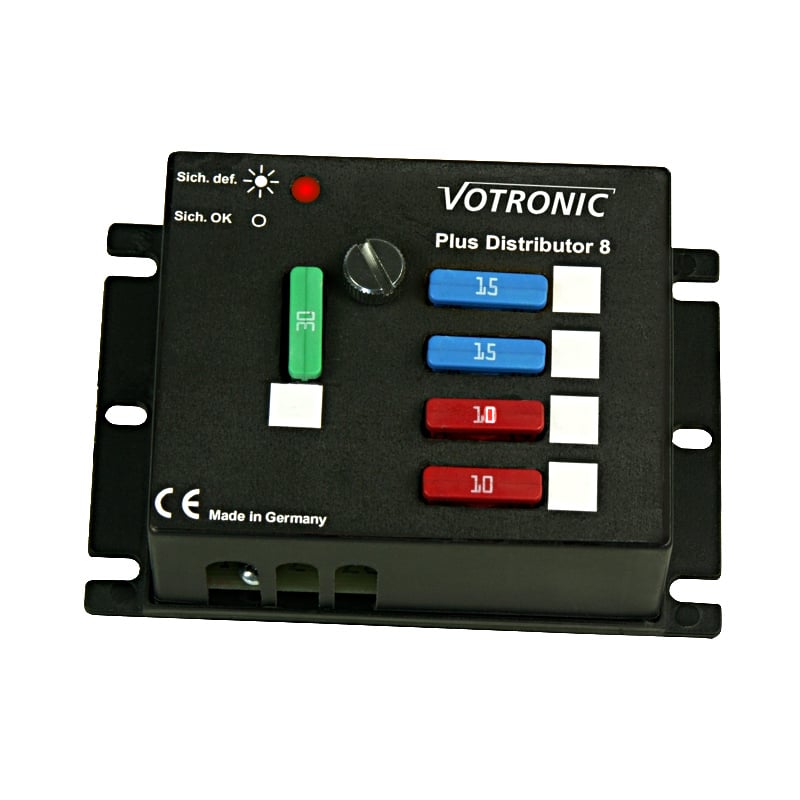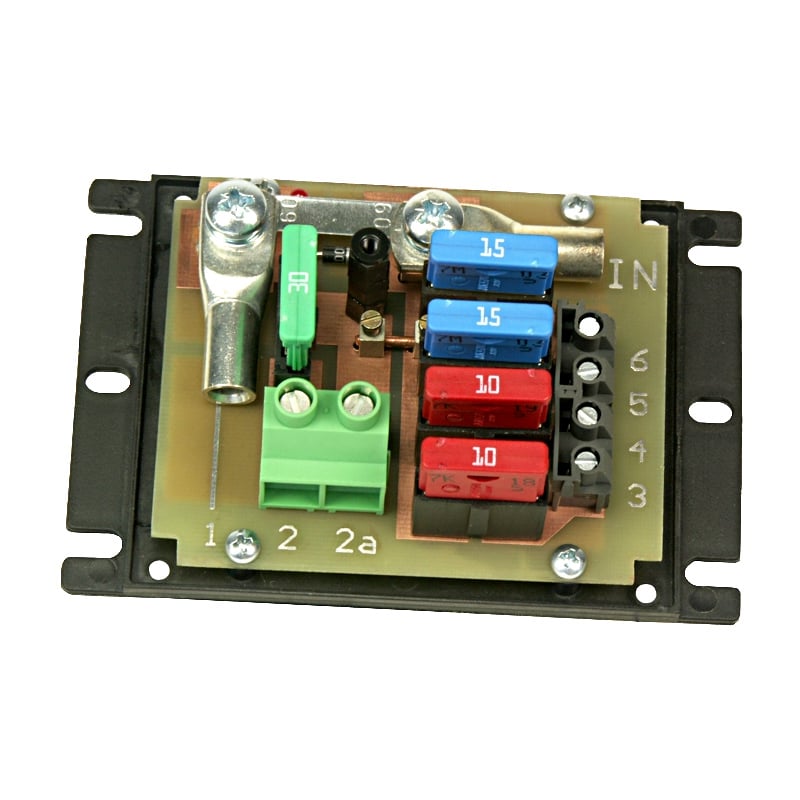 Product number:
8-15-007585
A proper power installation in the vehicle is not only a matter of orderliness but rather a compelling need to ensure safety on board. The frequently encountered cable clutter behind the furniture walls complicates the troubleshooting in case of a malfunction and could be a diversifiable risk. The compact and indispensable peripheral units from VOTRONIC are used for a professional distribution and protection on the plus side of the battery and sufficient ground ratio.
Plus Distributor 8
This is a efficient plus distributor with six fuse-protected outputs of different capacity values. The plus feed line of the battery is connected to a solid terminal block with cable lug (cable cross-section 16 mm², total max. admissible current 96 A). Distribution is the following:
Connection 1:
Terminal block with cable lug (16 mm²) and strip fuse 40 A, 50 A or 60 A, with light-emitting diode display, as main protection or for larger consumers, such as inverters up to 12 V / 600 W or 24 V / 1200 W, powerful chargers etc.
Connection 2:
Terminal 6 mm² with flat plug fuse 30 A, such as for average consumers or charger. This branch can either be supplied by the main circuit by means of an internal bridge, or optionally separated from the other circuits over a second terminal 6 mm².
Connection 3-6:

Terminal screws with large clamping range (4 mm², max. 20 A) and fuse holder for commercial car fuses of the capacities 1 A to 20 A. The standard delivery includes the types 1 x 30 A, 2 x 15 A and 2 x 10 A.
The cover with cable guiding unit ensures safe fixing of the cables and neat appearance. The light-emitting diode for supervision of the strip fuse connection 1 is also visible with installed distributor casing. Marking areas on the housing facilitate the allocation of the fuses. It is suitable for 12 V and 24 V operations.
Product Type:
Installation material