Offgridtec® PSI Sine Wave Voltage Converter RS485 1500W 2400W 12V 230V
Product number:
1-01-011090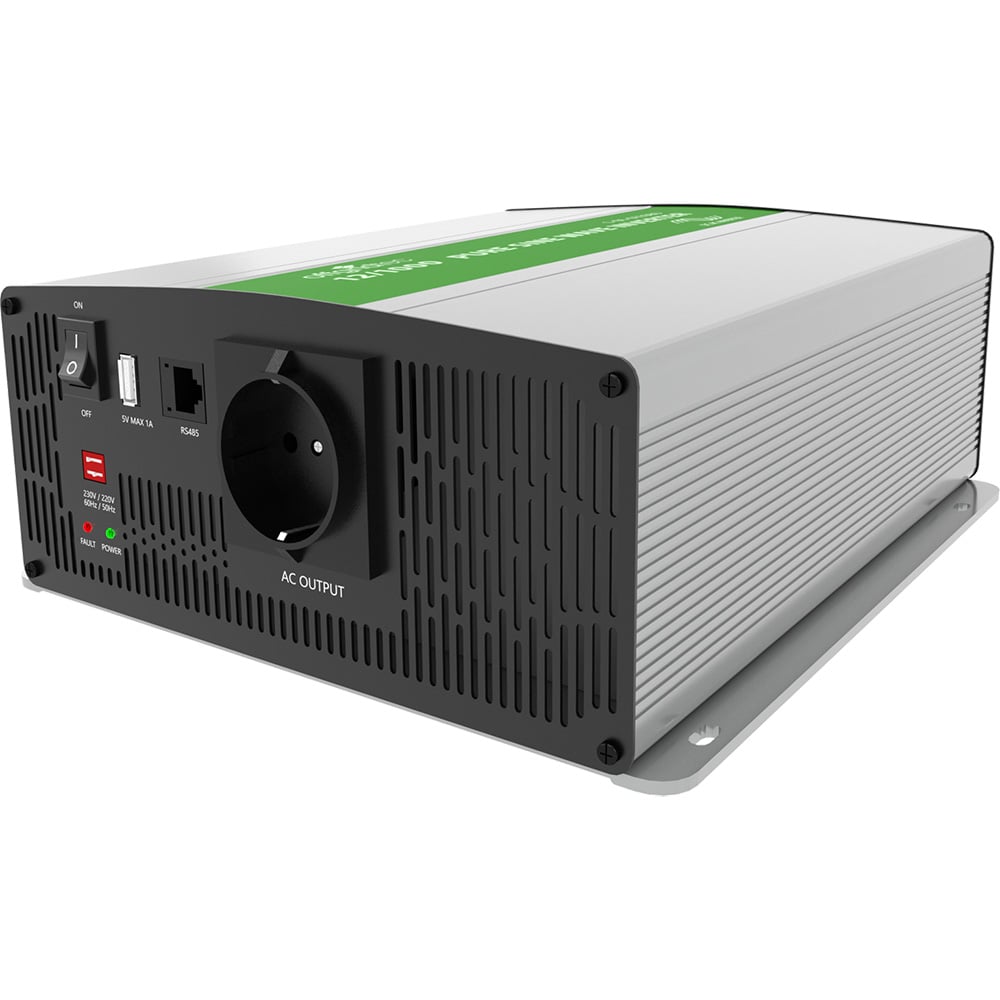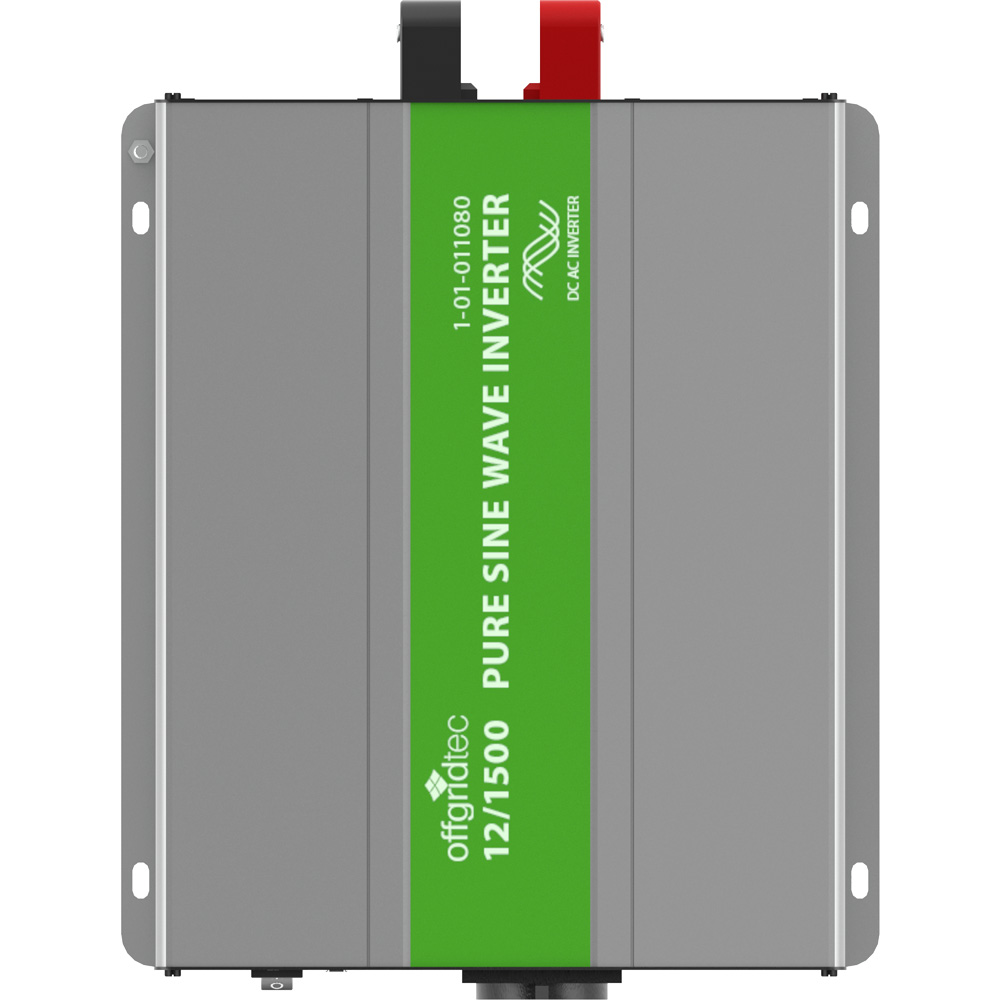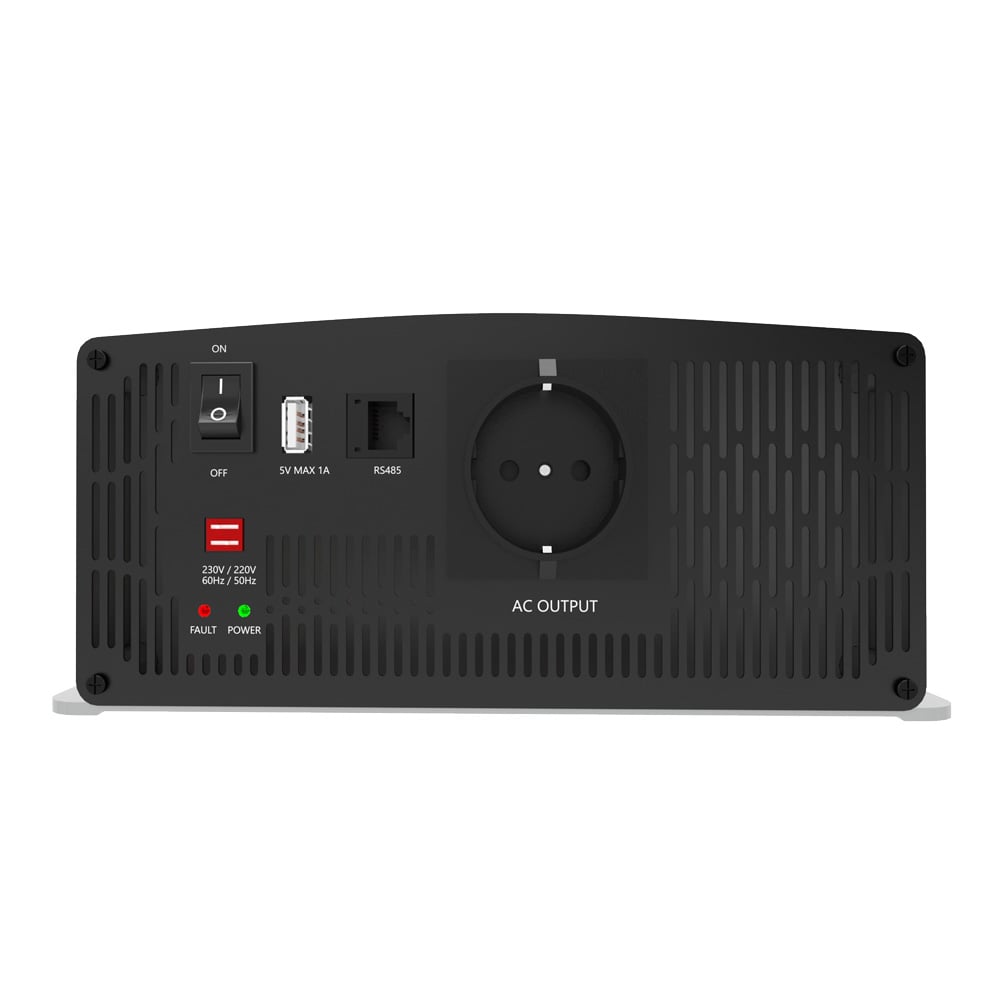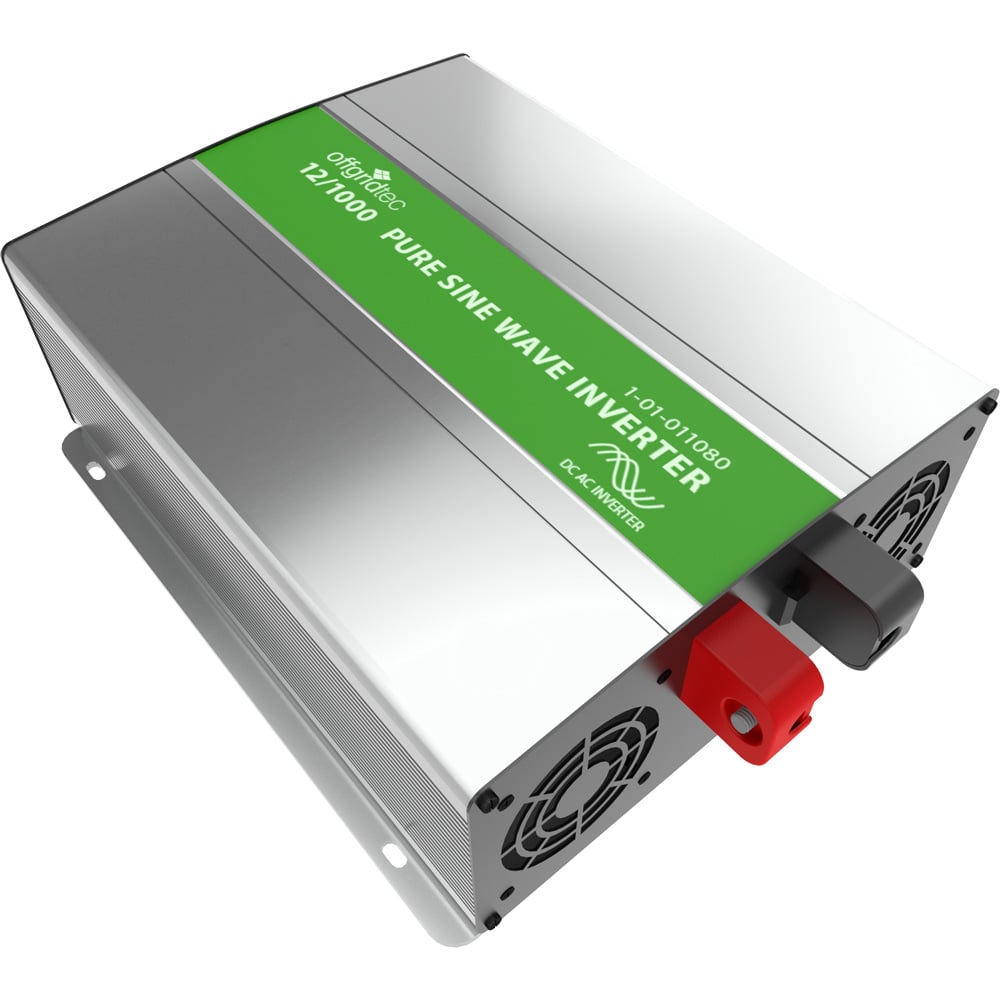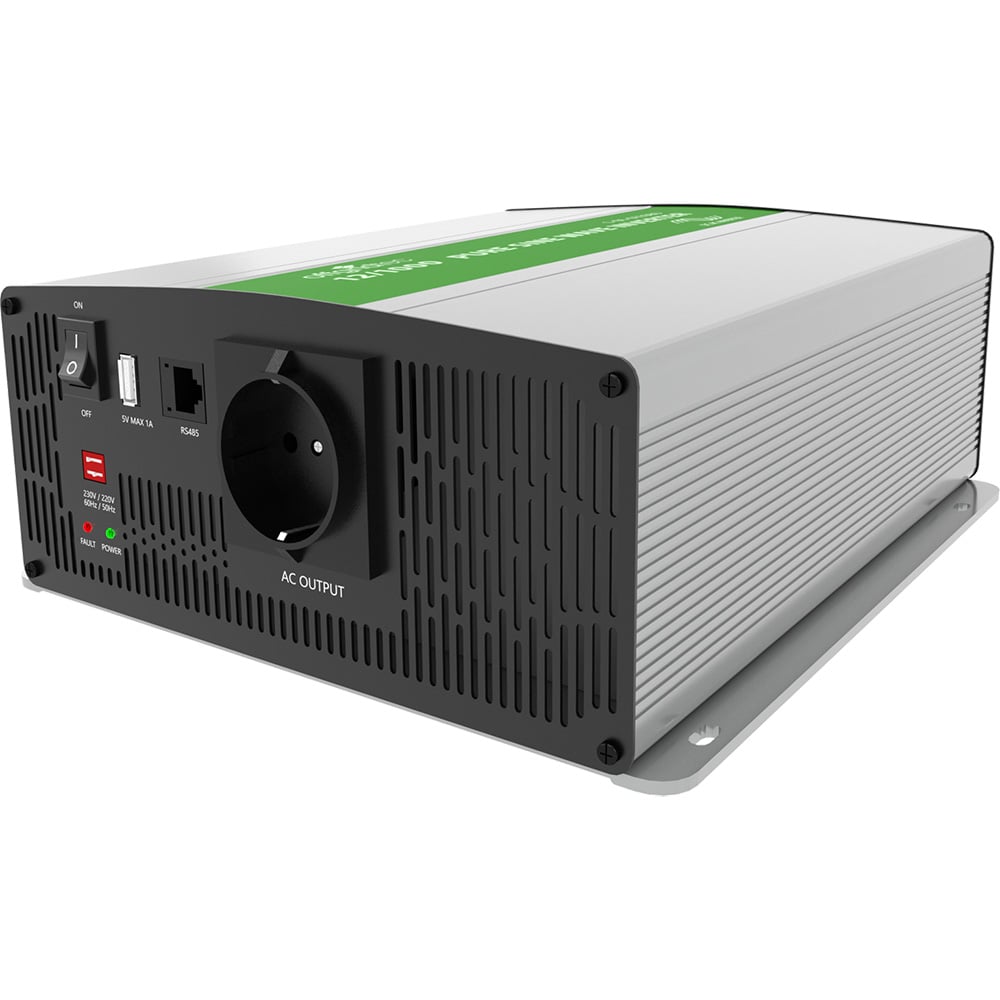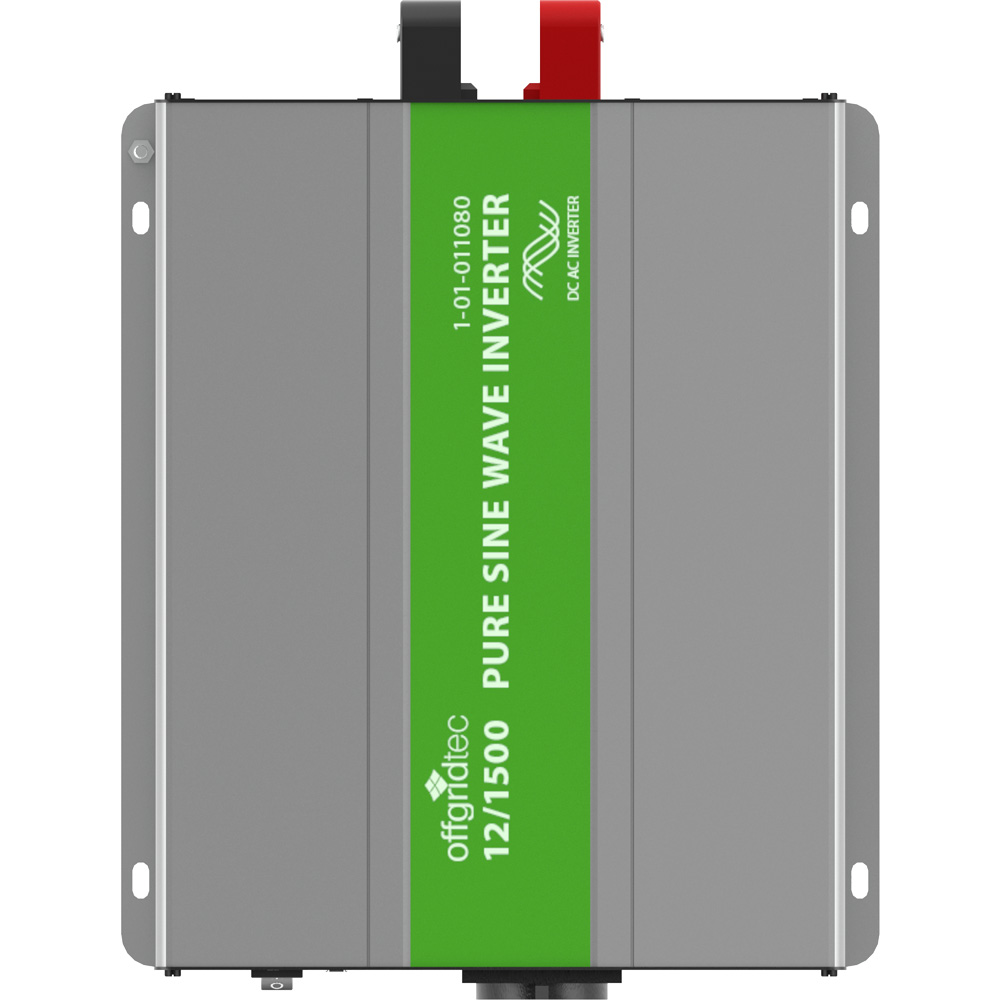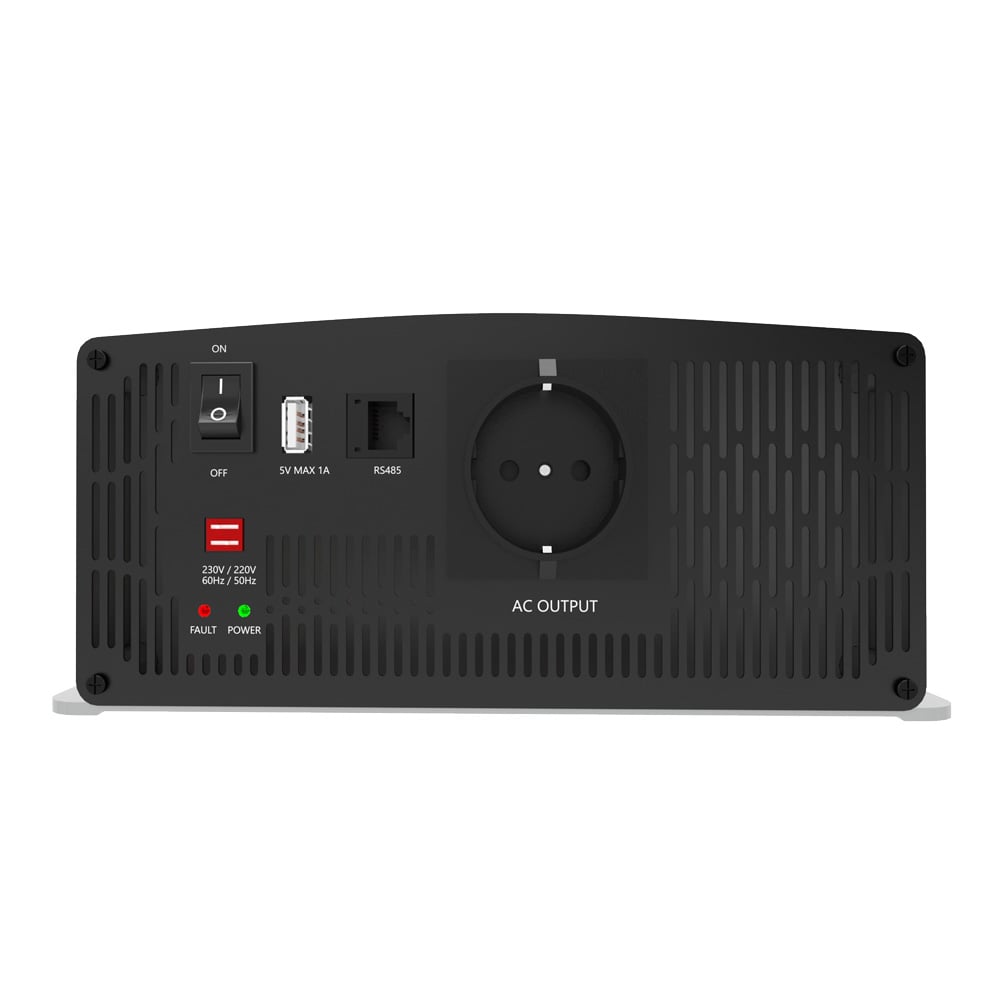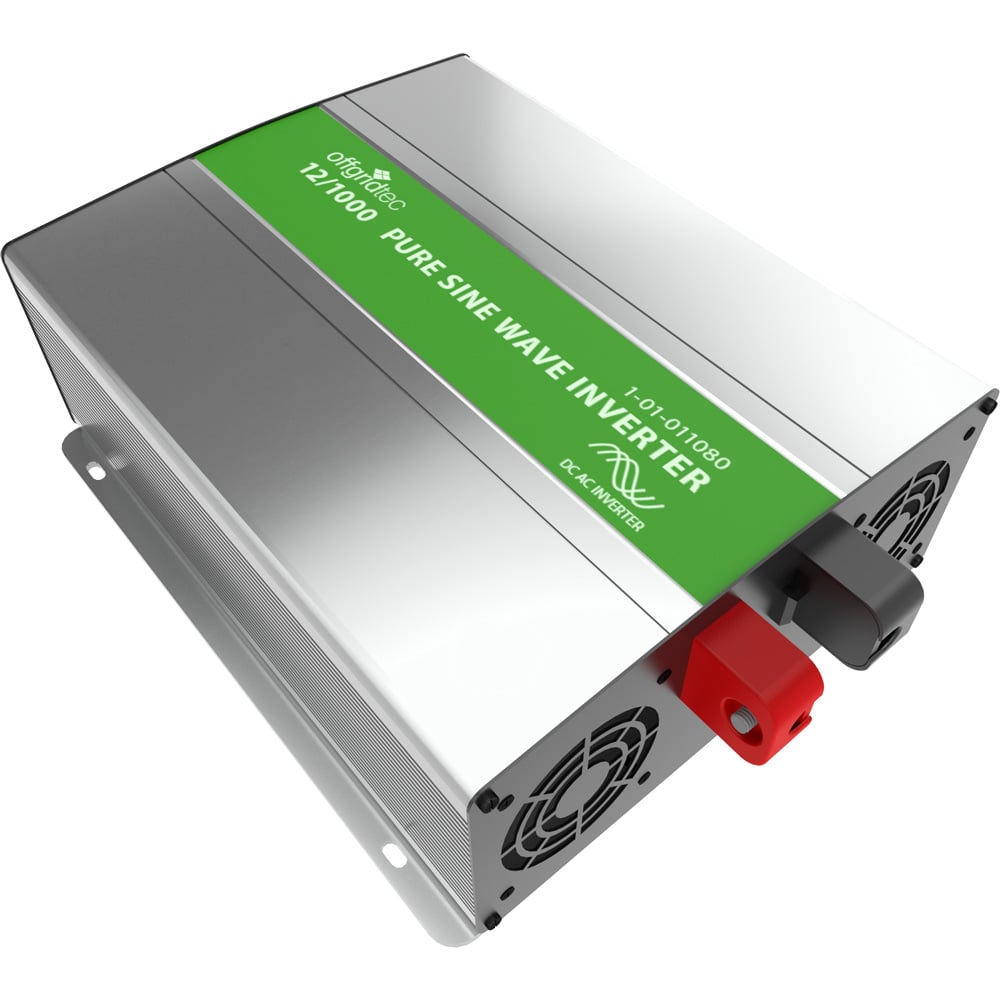 Product number:
1-01-011090
The Offgridtec PSI 12-1500 (MPN 011090) is an advanced 12V 230V sine wave voltage converter of the latest generation. The unit features a 16Bit SPWM chipset, numerous protection mechanisms and galvanically isolated inputs and outputs. The input voltage range is 10.6 and 16Vdc. The converter can deliver 1500W for 15 minutes or 1200W continuously. For short inrush currents, the PSI 12-1500 delivers 2400W. Thanks to its advanced constitution, even sensitive electrical appliances can be supplied with power reliably and permanently

Advanced development of the HP voltage transformer family
The PSI series is the further development of the HP voltage transformers and comes up trumps with numerous innovations and optimisations: Input and output of the PSI are galvanically isolated and the housing has an earth connection. Mains frequency (50Hz/60Hz) and output voltage (220V / 230V) can be set via a dip switch. The brand-new SPWM 16-bit chipset delivers power of the highest quality and allows even very sensitive electronics to be reliably supplied with power. Compared to older chipsets, it is much more solid and durable. PSI converters with a power of 1000W or more are also equipped with an RS485 data output. This allows you to configure numerous parameters and monitor the operation of the unit via a computer / notebook using the PSI software. (the required interface cable is included in the scope of delivery).
Configuration
The Offgridtec 12-1000 PSI converter is equipped with an RS485 data output, which provides you with the options for external communication and configuration:
RS485 to USB interface connection cable Part no.:
The interface cable, included as standard, allows you to monitor various performance parameters on a notebook or PC. In addition, the PSI 12-1500 can be conveniently configured via the free PSI-Control PC software.
Performance features of the PSI 12-1500 at a glance
Modern, safe design with galvanic isolation of input and output

RS485 communication module for configuration via PC / notebook with free configuration software from Offgridtec

Very low self-consumption in idle / stand-by, max. efficiency <>

Introduction of advanced SPWM technology, output of a perfect sine wave

New thermal design for optimal heat dissipation and reduced noise levels

DIP switch adjustable output voltage 220 / 230VAC and mains frequency 50Hz or 60 Hz

LED indicators for error status and working status

Input protection: overvoltage protection, low-voltage protection

Output protection: overload protection, short-circuit protection

Overtemperature protection: temperature-controlled cooling and automatic shutdown in case of overtemperature

Already included: High-quality battery connection cable with 1m length, RS485 to USB interface cable

1m 35mm² connection cable with M8 ring lugs
Performance parameters at a glance
Nominal power (continuous power / 15min power / peak power): 1200W / 1500W / 2400W

Input voltage range: 10.6 to 16 Vdc

Output voltage waveform: pure sine wave

USB output 5VDC / 1A, RS485 communication port

Significantly more efficiency thanks to the latest SPWM technology

all other technical data can be found in the data sheet

weight and dimensions (LxWxH): 3.9 kg at 296.3 × 231.5 × 98.5mm

all other technical data can be found in the data sheet
Note
The PSI series are high-frequency voltage transformers. This type of voltage transformer may malfunction during operation of sensitive equipment, such as laptops or medical equipment. If this is the case, the problem can be counteracted by earthing the housing and installing an interference suppression filter (EMI filter) at the output.
Scope of delivery:
1x Offgridtec 1-01-011090 PSI 12-1500 Sine wave voltage converter 12V 230V 1500W / 2400W
1x Set battery connection cable 1m 35mm² Red / Black
1x RS485 to USB interface cable 1x instruction manual
Ambient temperature:
-20°C - +50°C
Dimensions:
23,15 x 32,61 x 98,5 cm